October 31, 2016
The Moonshiners Happy Hour – SCARY GOOD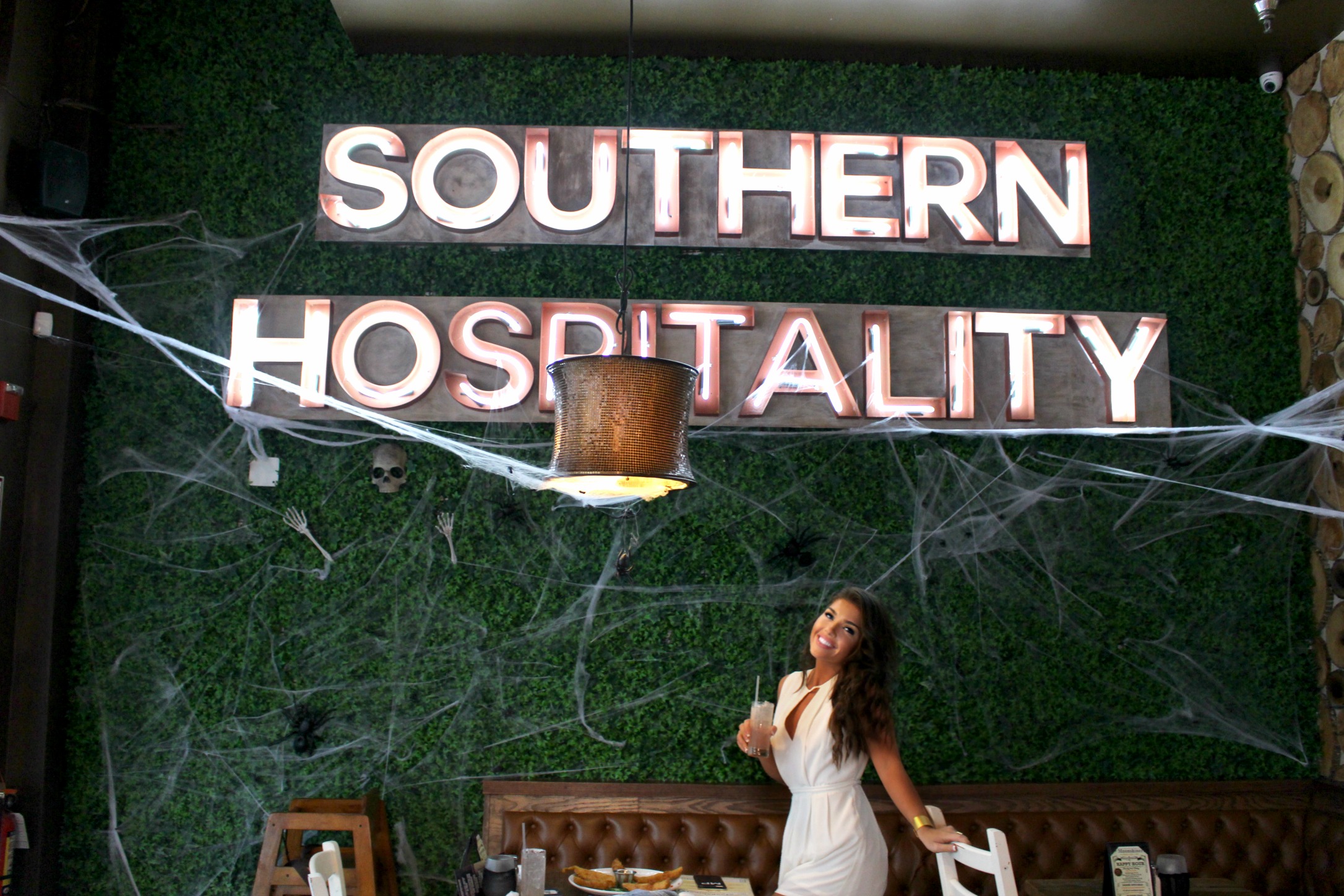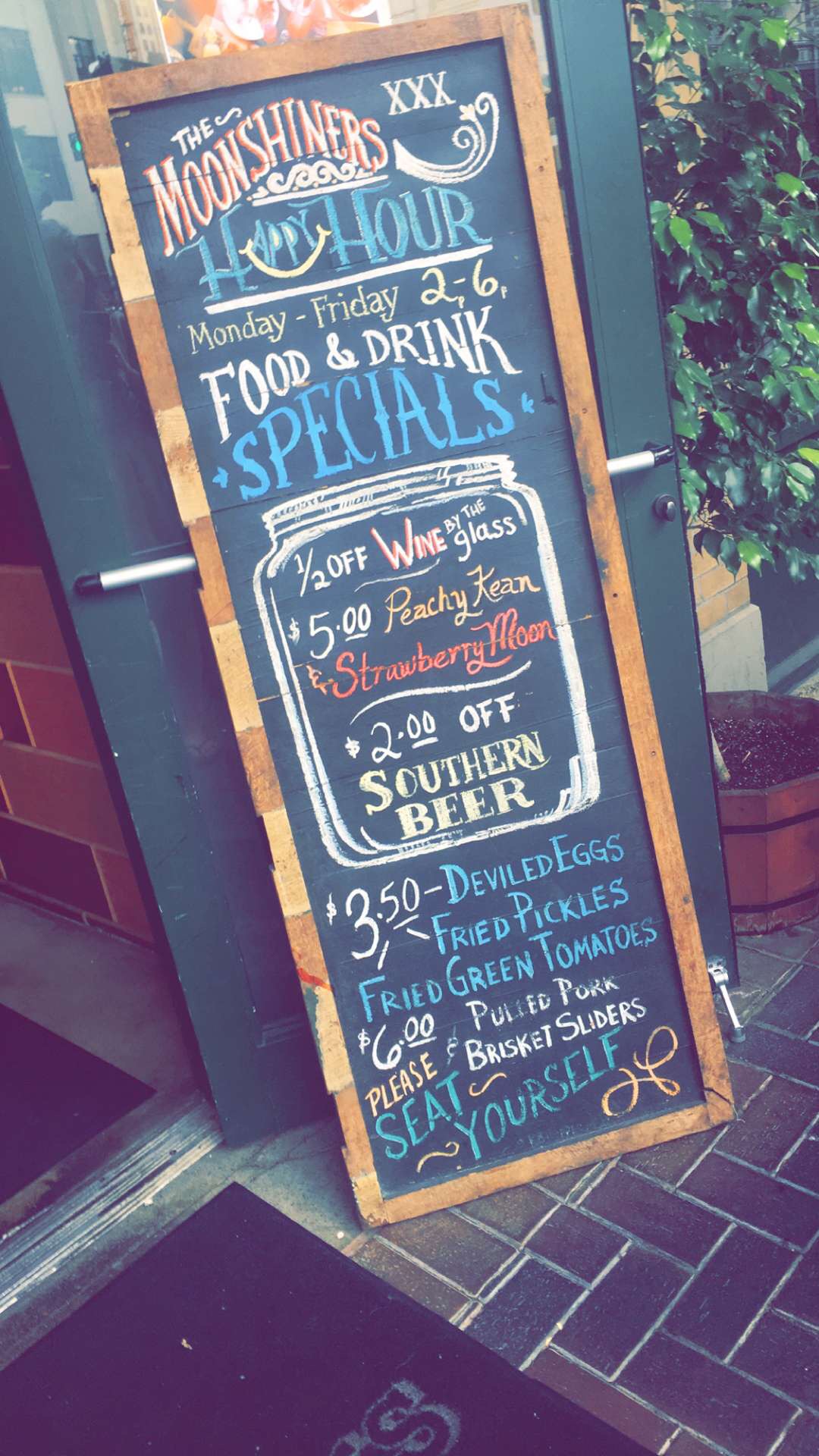 The Moonshiners Happy Hour definitely didn't disappoint. I love that this southern hot spot is located right in the middle of downtown Houston. We were actually on our way to a different restaurant, but it smelled so good that we decided to take a little detour. Well worth it!
We tried their signature Peach Moonshine, shared some fried pickles, and deviled eggs. You can't beat a $5 drink and $3.50 appetizers. Down home with a gourmet twist.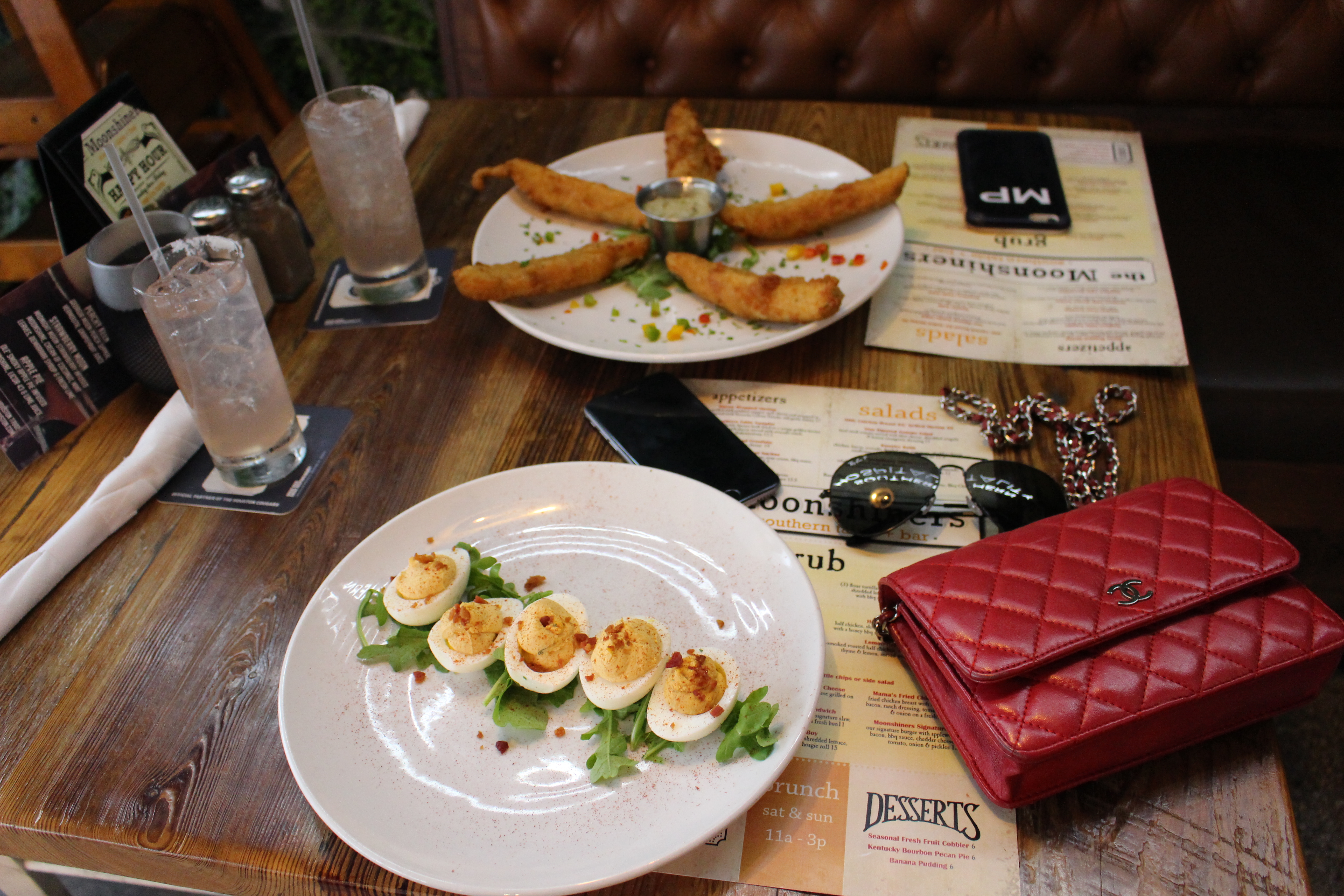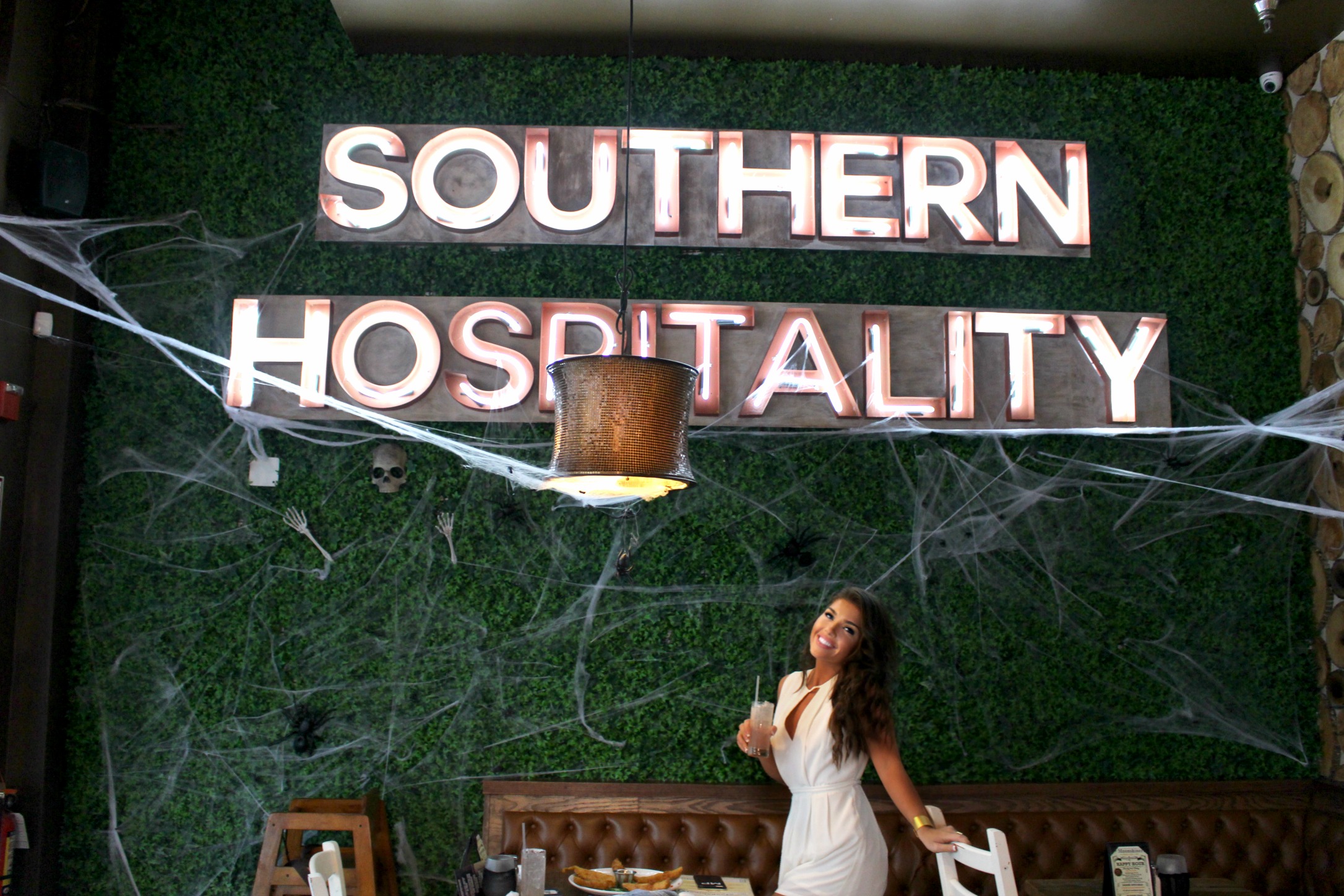 Plus, how cute is this neon sign?! I love that they gave their signage a spooky touch.
Great atmosphere and great food. Be sure to check them out, and let their sweet manager Freddie know that Madz sent you. Happy Hour is Monday thru Friday 2pm- 6pm.
Hope you all have a safe and fun Halloween!!