January 6, 2017
Lee's Fried Chicken & Donuts: Donut Judge Me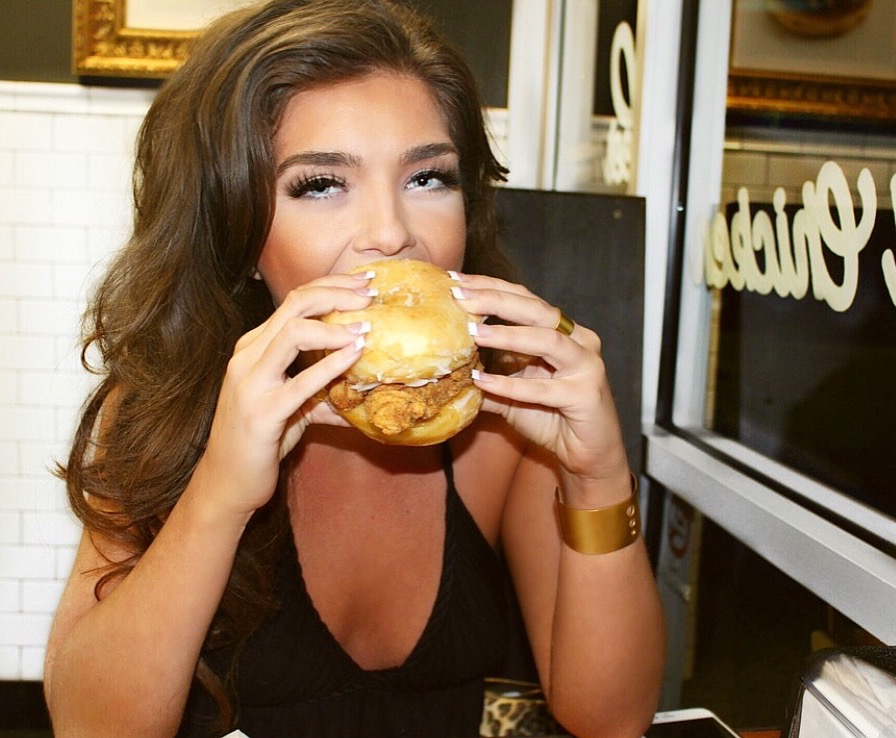 Happy Friday!!
Wohoo you made it! I got SO MANY questions about my last picture on Instagram (pictured below), that I wanted to answer all your questions about what I'm eating and where you can get it.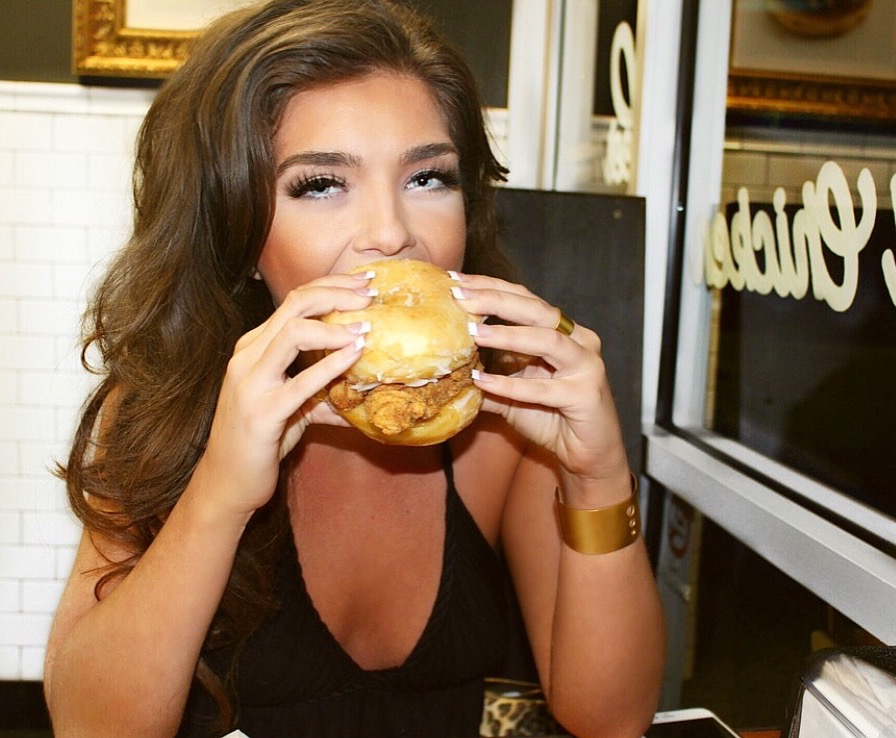 That's right y'all! Its a FRIED CHICKEN DONUT SANDWICH …uh what!!! Yes, it is as good as it sounds and yes, I ate it all lol. It's at this cute little spot in the Heights called Lee's Fried Chicken & Donuts. I mean seriously, how cute is this place?!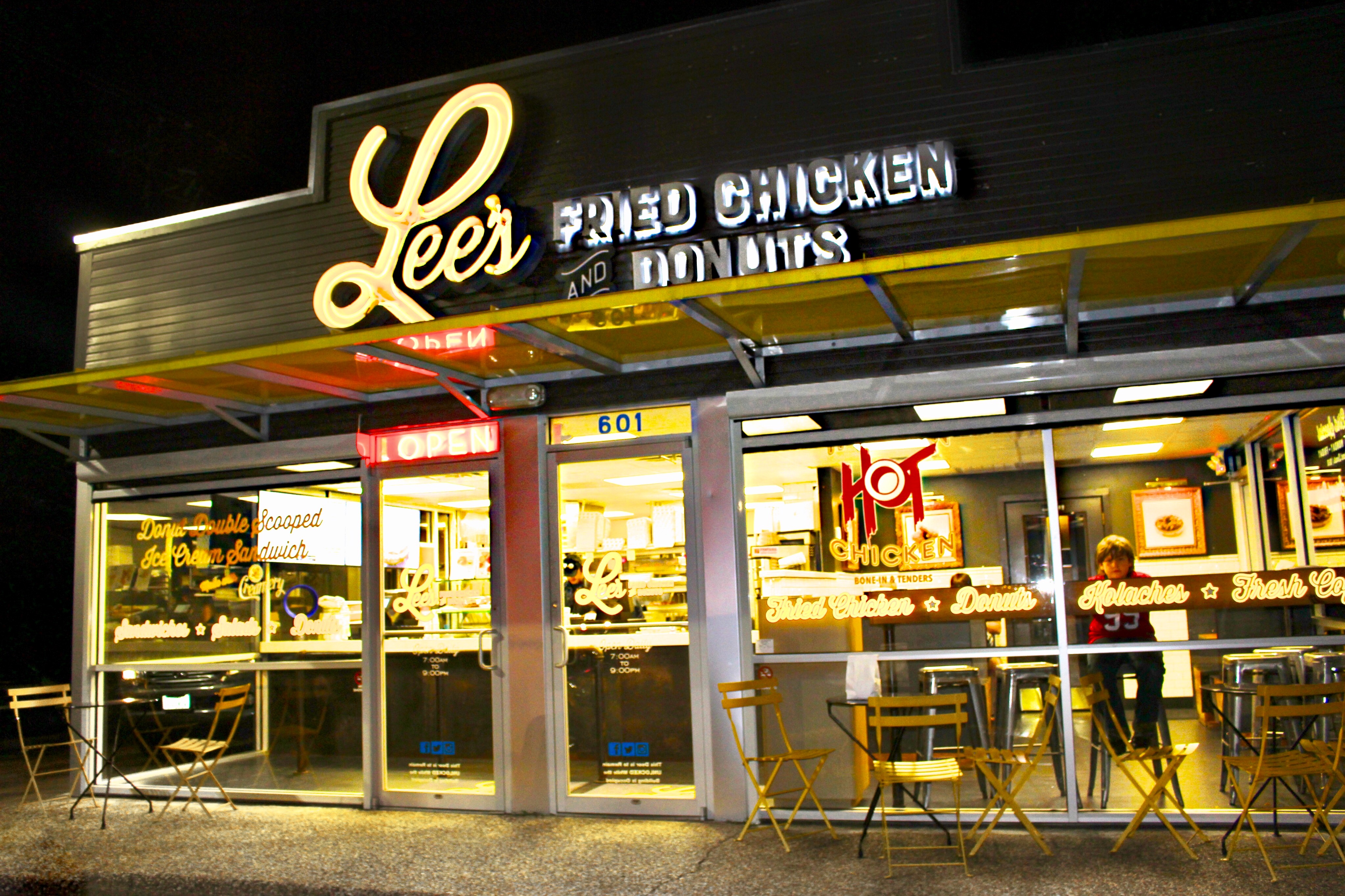 It's such a fun spot, Ann (@AnnBarbee) and I came around 8pm and didn't have to wait long.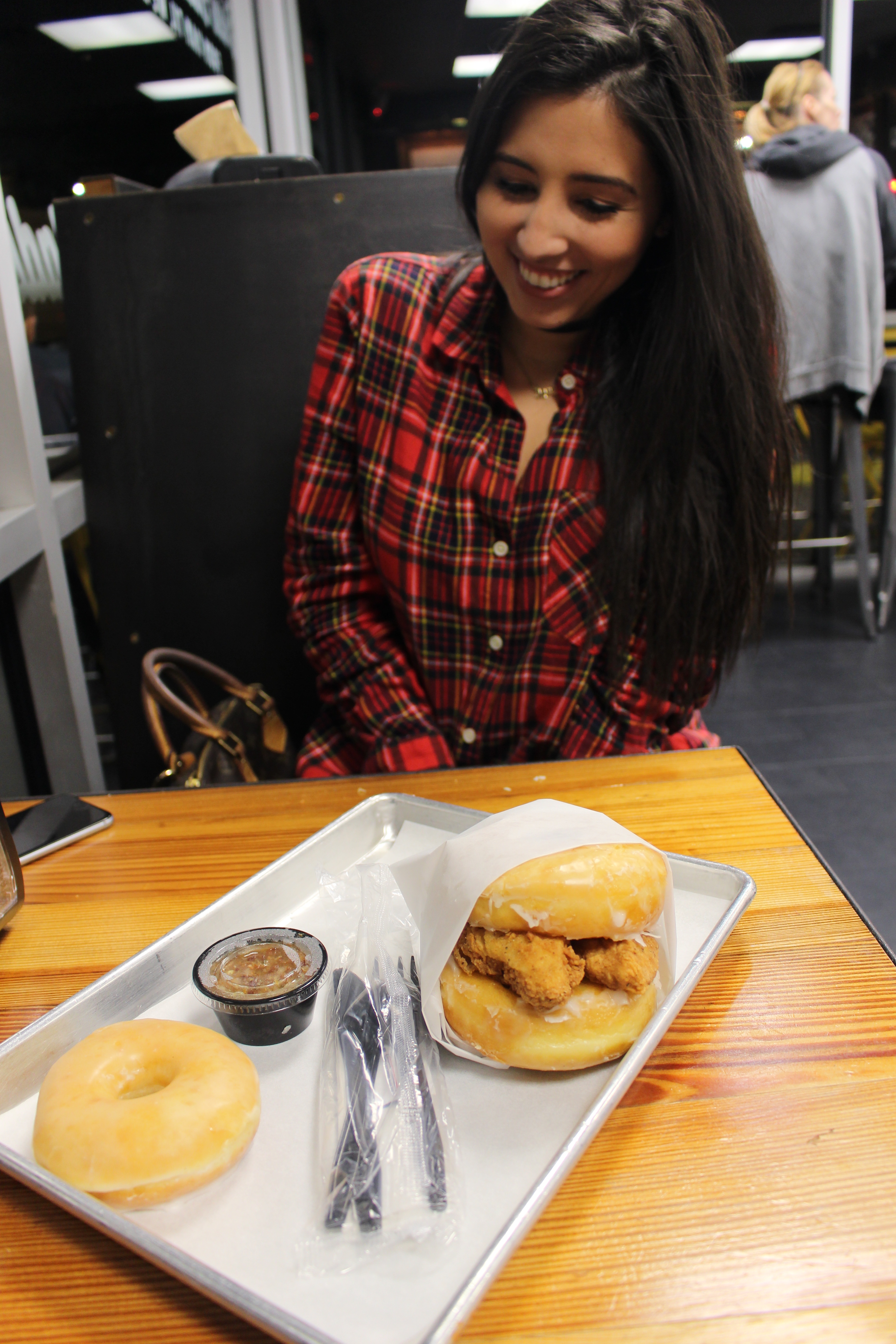 In addition to their specialty, you can get donuts al la carte, ice cream, or they have a normal dinner menu (salads, sandwiches etc.). But if you're a fan of chicken and waffles, I would definitely try out the donut chicken sandwich!
They are open everyday 7am- 9pm. To find out more info, click here. I hope y'all check it out!
Til my next cheat meals loves!