I can't believe it's taken me this long to check out Bebidas. This place is a Houston staple. You can get yummy coffee, smoothie, bites AND a cute photo to boot. Too adorable!! I worked here alllll day last week and felt right at home. A perfect spot to cozy up. They also have a really fun patio that you will defintely find me at once this weather cools off a bit! If you haven't gone yet, GO! And make sure your camera phone is ready.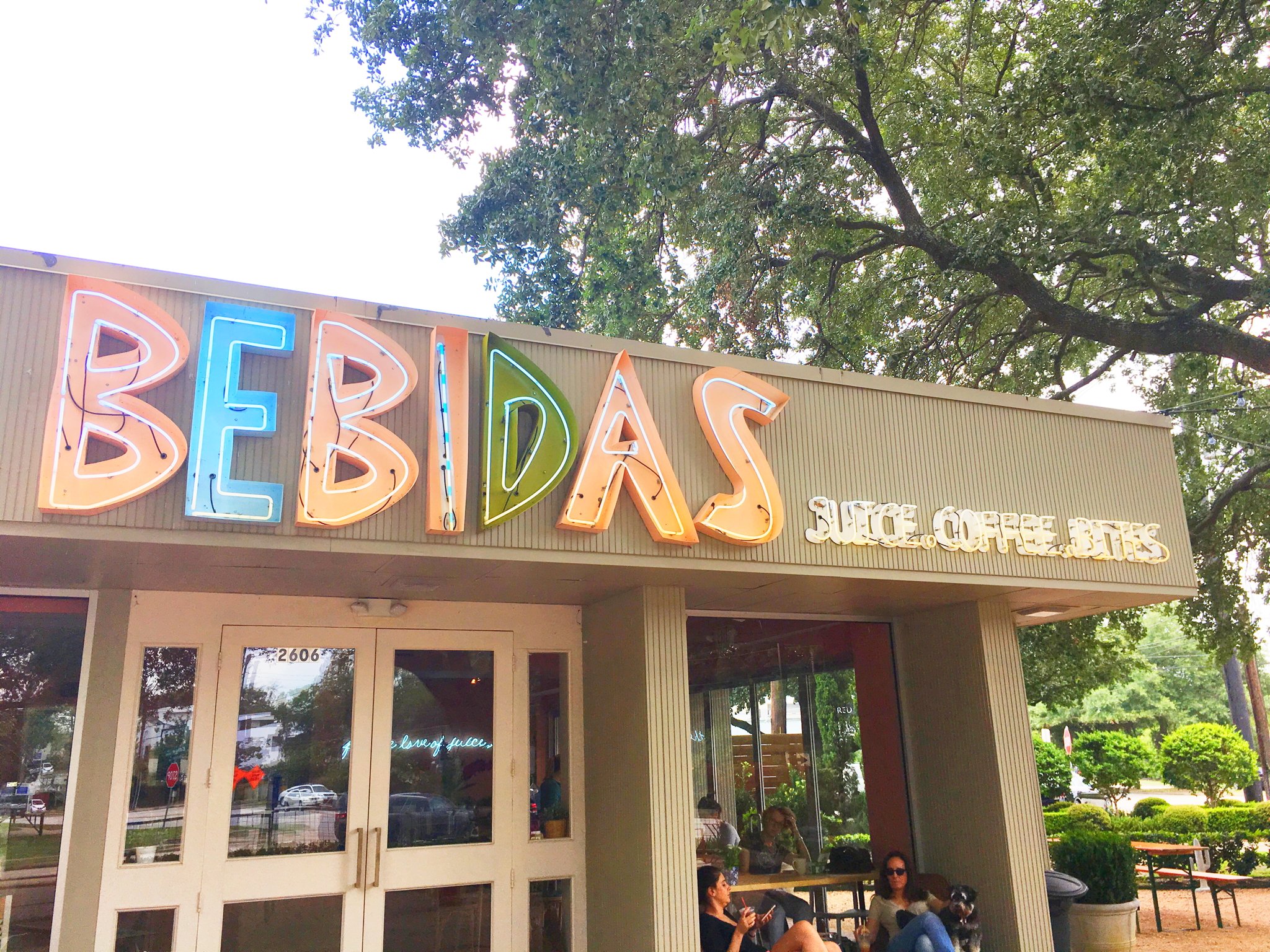 Where: 2606 Edloe St, Houston, TX 77027
When: Open Daily 7am to 6pm
What to Order:  CAPPUCCINO-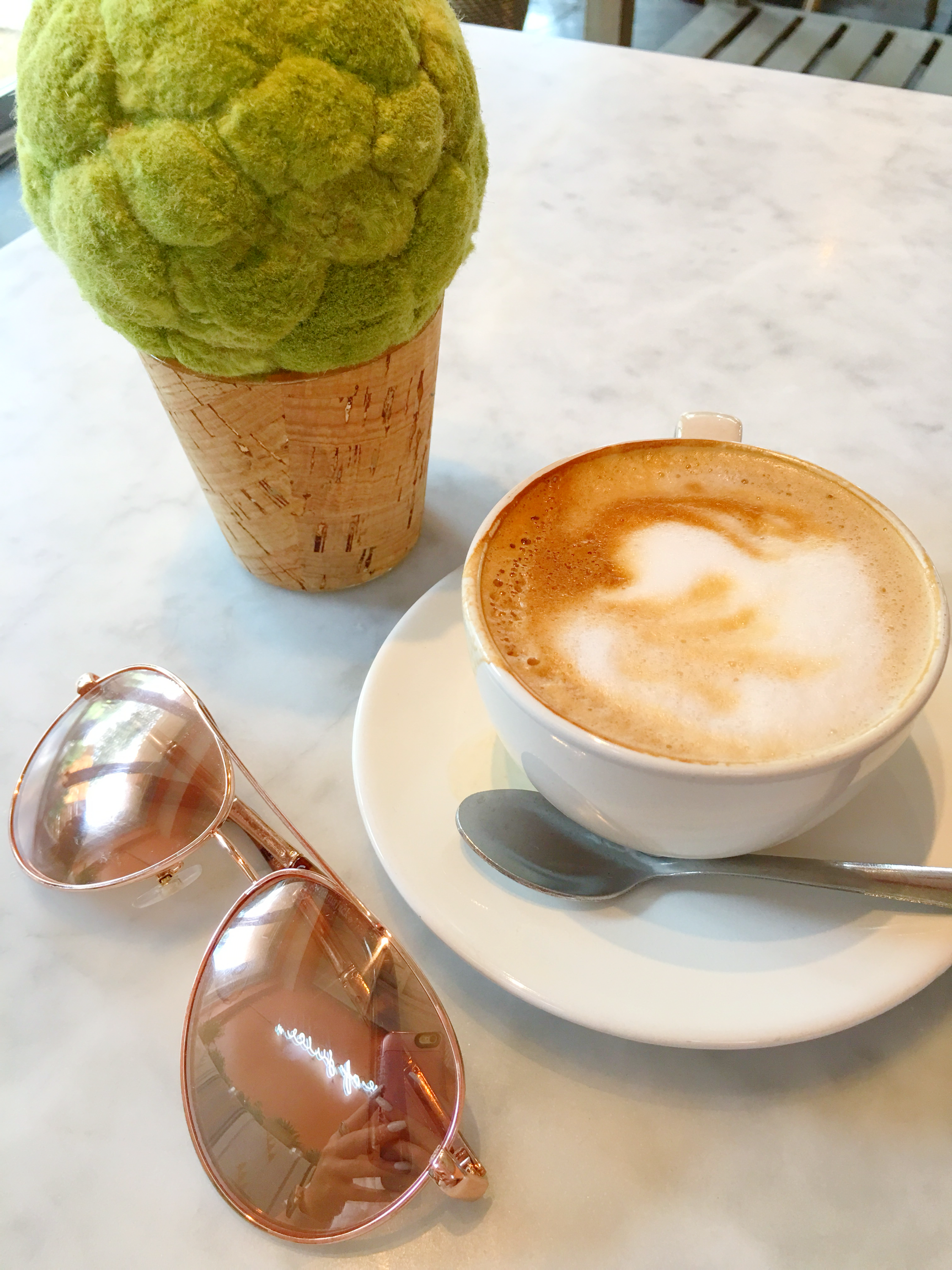 SMOOTHIES-
LA PLAYA – pineapple, mango, coconut milk, lime, mint

THE NIÑO- blueberries. strawberries. banana. peanut butter. honey. flax. almond milk. sea salt
What to Wear: Literally anything from workout to business clothes. Just wear clothes! (lol).
Parking: Expect parking to be tight. The good news is, this place does have a good amount of in and out traffic so if you make the block, there could be a spot open. Worse case, there is street parking.
Til next time,
Save
Save