July 11, 2017
Pi Pizza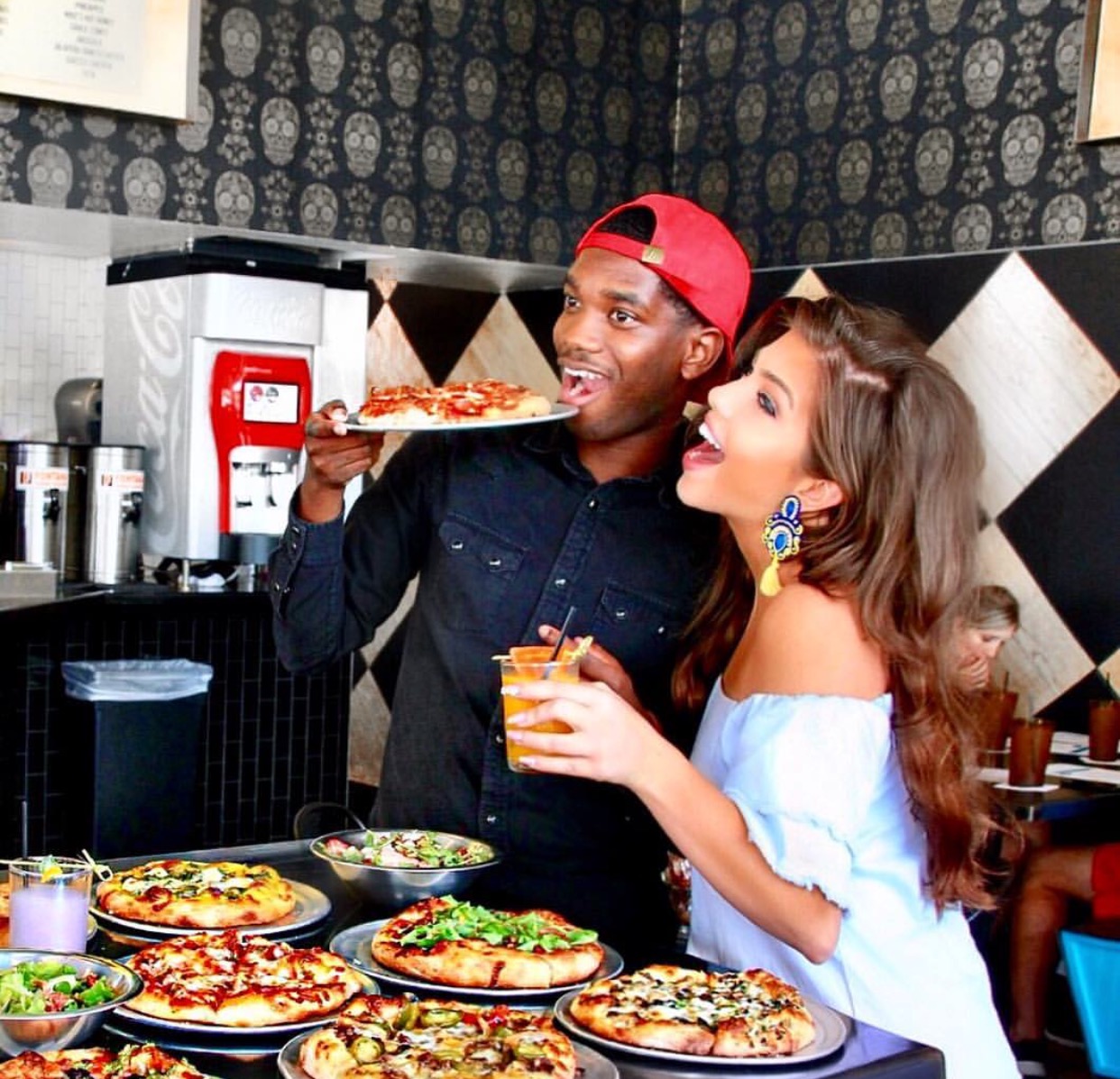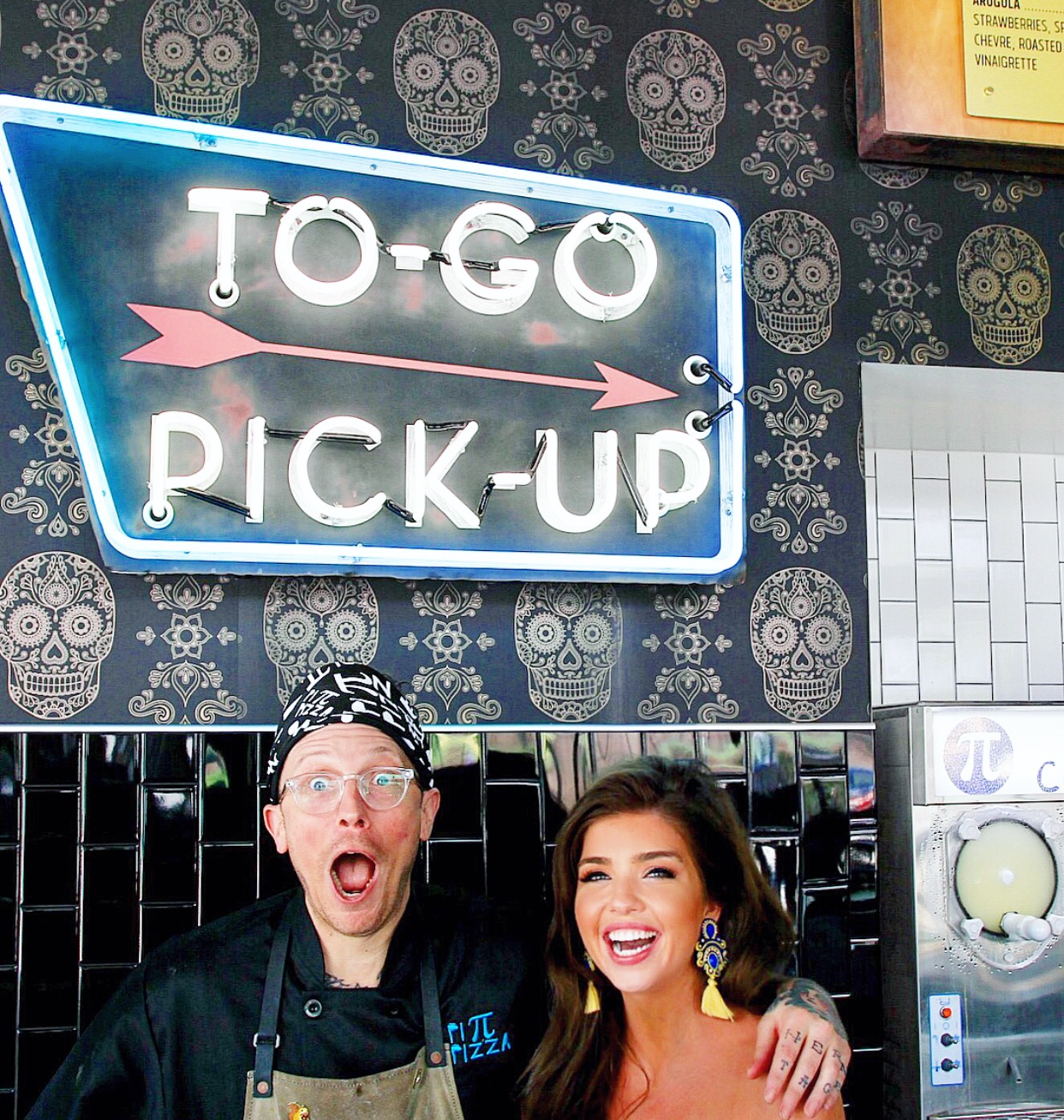 Anthony Calleo, "Head Pizza Ninja @ Pi Pizza" — Scroll to the bottom of this article for our video interview with Anthony.
It's no secret that I love everything Cherry Pie Hospitality does. Lee's (Instagram @thelifeoflee_ellis) restaurants are so fun and full of character, not to mention, delicious. This team is behind Starfish, Lee's Fried Chicken and Donuts, Pettie Sweets, State Fair, and of course Pi Pizza.
Pi Pizza is one of my favorite go-to's for pizza. But, don't count out the rest of the menu just because this is a pizza joint. Their appetizers and sandwiches are equally yummy. The restaurant itself is just as eclectic as the staff. I also love that they have monthly- rotating pizzas, which means there is alway's something new to try. Below are the July pizzas. If you are seeing this at a later date, head on over to their Instagram @PiPizzaHtx for the latest on their specials/ rotating pizzas.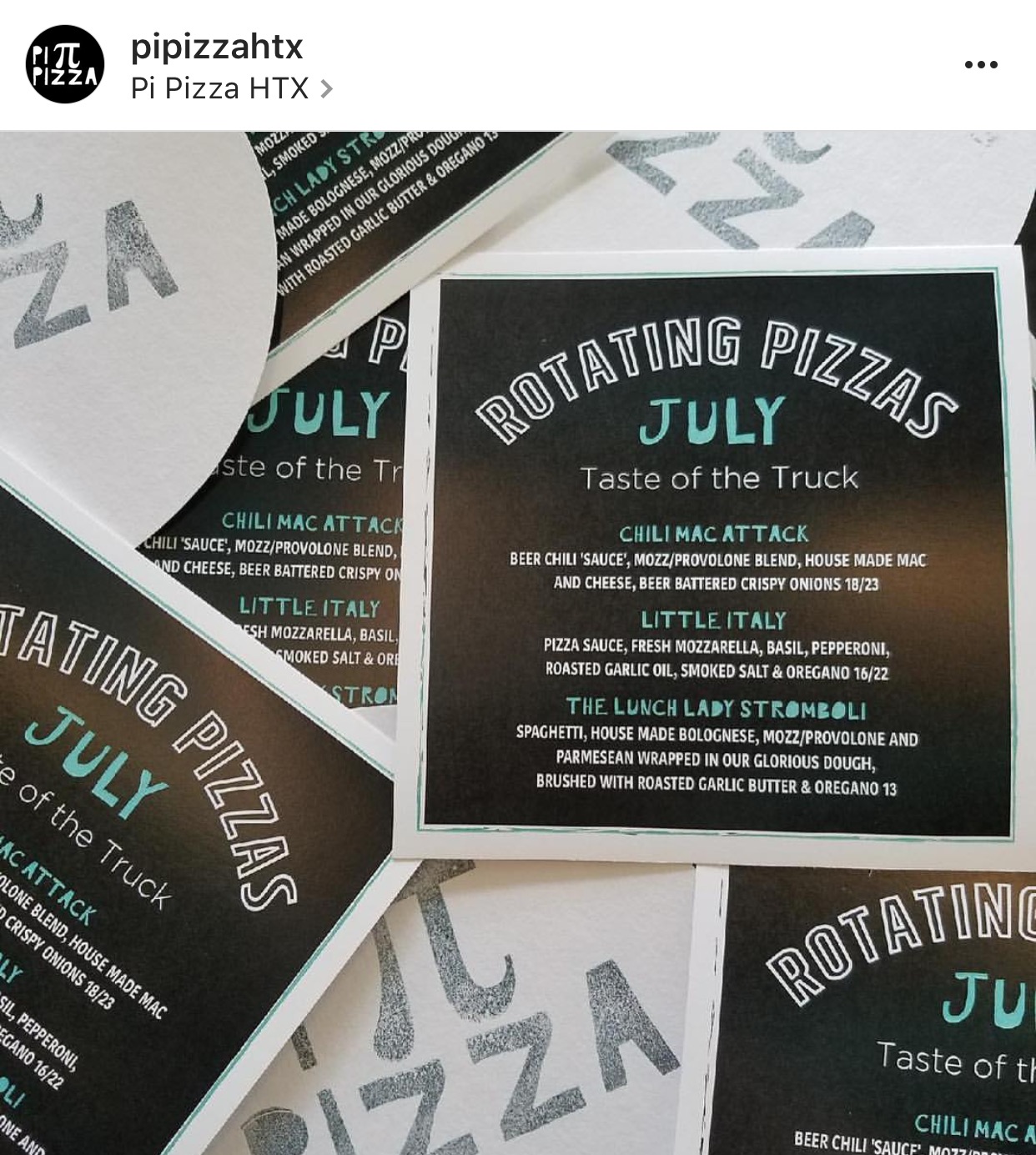 Where: 181 Heights Blvd, Houston, TX 77007
When:
OPEN 7 DAYS A WEEK
SUN – THURS 11am – 10pm
FRI & SAT 11am – 11pm
What to Order:
Cocktails – Left to right: SS Washington, Hanoi High Five, Screwston Daiquiri
Appetizers- Left to right: The Meatballs Stand Alone, Sprouts, Mac & Cheese Balls (my absolute FAV).
Pizzas: Clearly there is no shortage of pizzas to try at Pi. Pictured below our the lunch pizzas (8 inch) as well as the Meatball Sub and House Grinder Sandwich.
My favorite pizzas are the Who's the Mac (Mac and cheese is clearly the way to my heart, LOL) and the Pepperoni.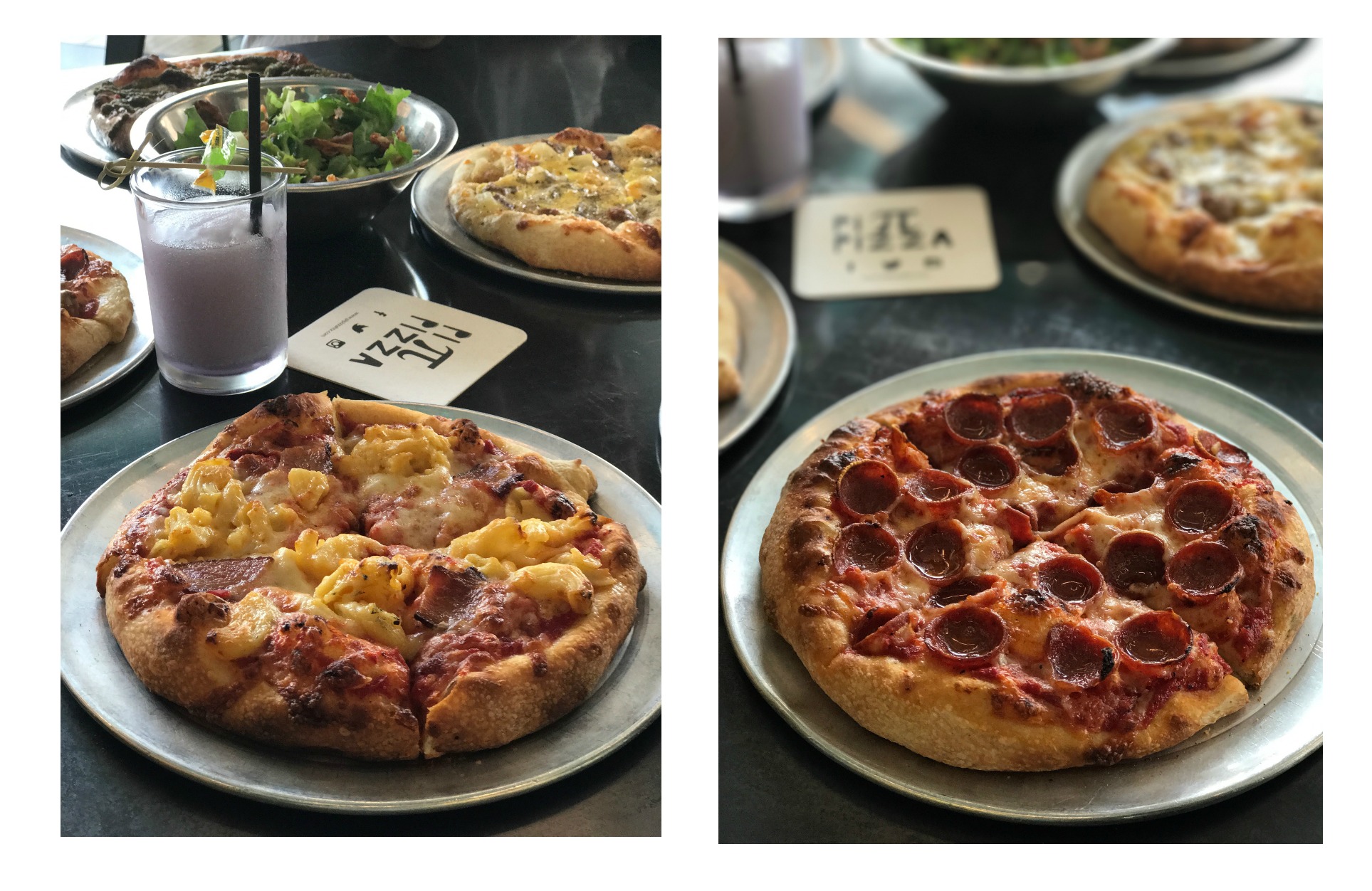 Lunch Special-  Pi Pizza is really killing it with their awesome new specials. For Lunch (DAILY 11am-3pm) 8″ pizza only $8, add a small salad making your total only $13!
Tuesdays (5-10pm)- All- U- Can-Eat Pizza & Salad ONLY $13.99 (Uh what?!?) Y'all this is amazing. Forget Taco Tuesday. Pi Pizza is officially where it's at.
 What to Wear:  Really casual. You can wear shorts and a t-shirt or a dress shirt from work. All is welcome.
Parking: There is a decent amount of self parking. If you come during a peak time, you may have to park on the other side of the strip center, but overall pretty good.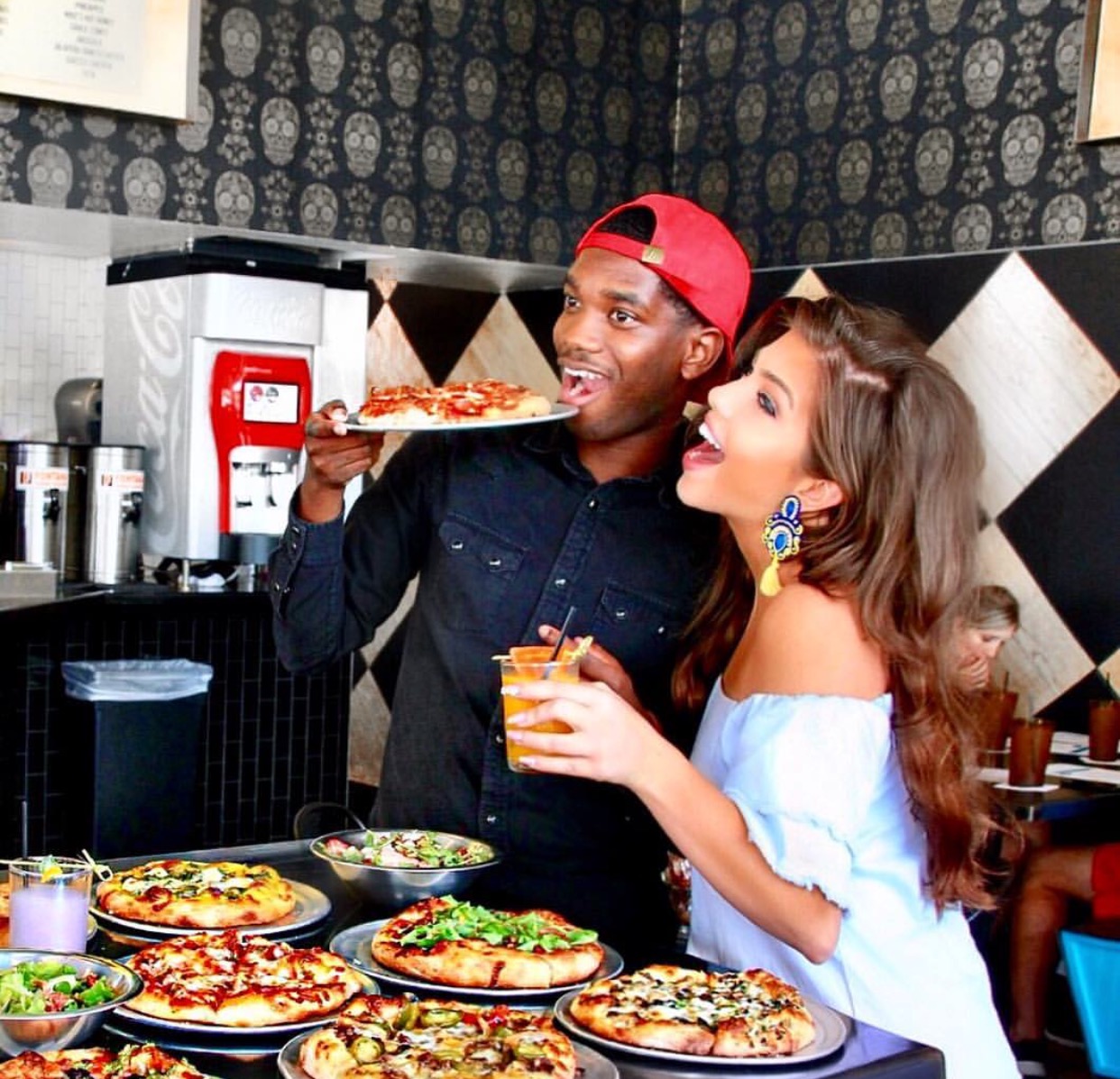 Enjoying Pi Pizza with one of my fav Foodie Partners in crime, Dom (Instagram@Dom_Mcghee)
Be sure to check out Dom & I speed interview Pi Pizza's very own Chef Anthony. He's such a cool dude, you don't wanna miss this.
Til next time!
Save
Save
Save
Save
Save
Save
Save
Save