August 21, 2017
How to Prove your Instagram Followers are REAL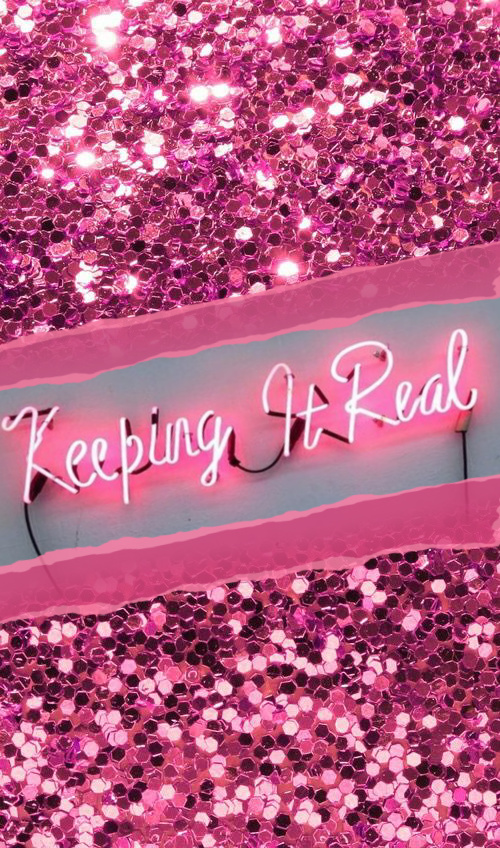 "There is only one way to avoid criticism: do nothing, say nothing and be nothing." – Aristotle
If you creep back, I've been on Instagram since highschool, about 6 years. And, I've been working it like a serious business for at least the last 4. But still, some people are going to have something to say about others' success. In the past, I just brushed it off with the old saying, Have you ever met a hater doing better than you? Me neither, and moved on. However, now anyone can prove the online trolls wrong, and have proof that your followers are real, baby! If you are in the digital world, it's something you should consider signing up for.
I've included this in my Instagram and Blogger's resource because it's important to be able to prove your followers are authentic to brands you may want to work with. If you can assure a brand or agency that you are the real deal, they are going to be a lot more likely to work with you. This goes for anyone with any size following, not just the super big accounts.
FOHR card created a technology that over the span of a few days to a few weeks, will analyze your followers and their actions. Everything from their demographics to how often they post. This system is a game-changer for the social media and marketing world.
This is the breakdown of my results as of August 2017 as told on my instastory (@MadzPayne). I break down the jist of what each percentage means.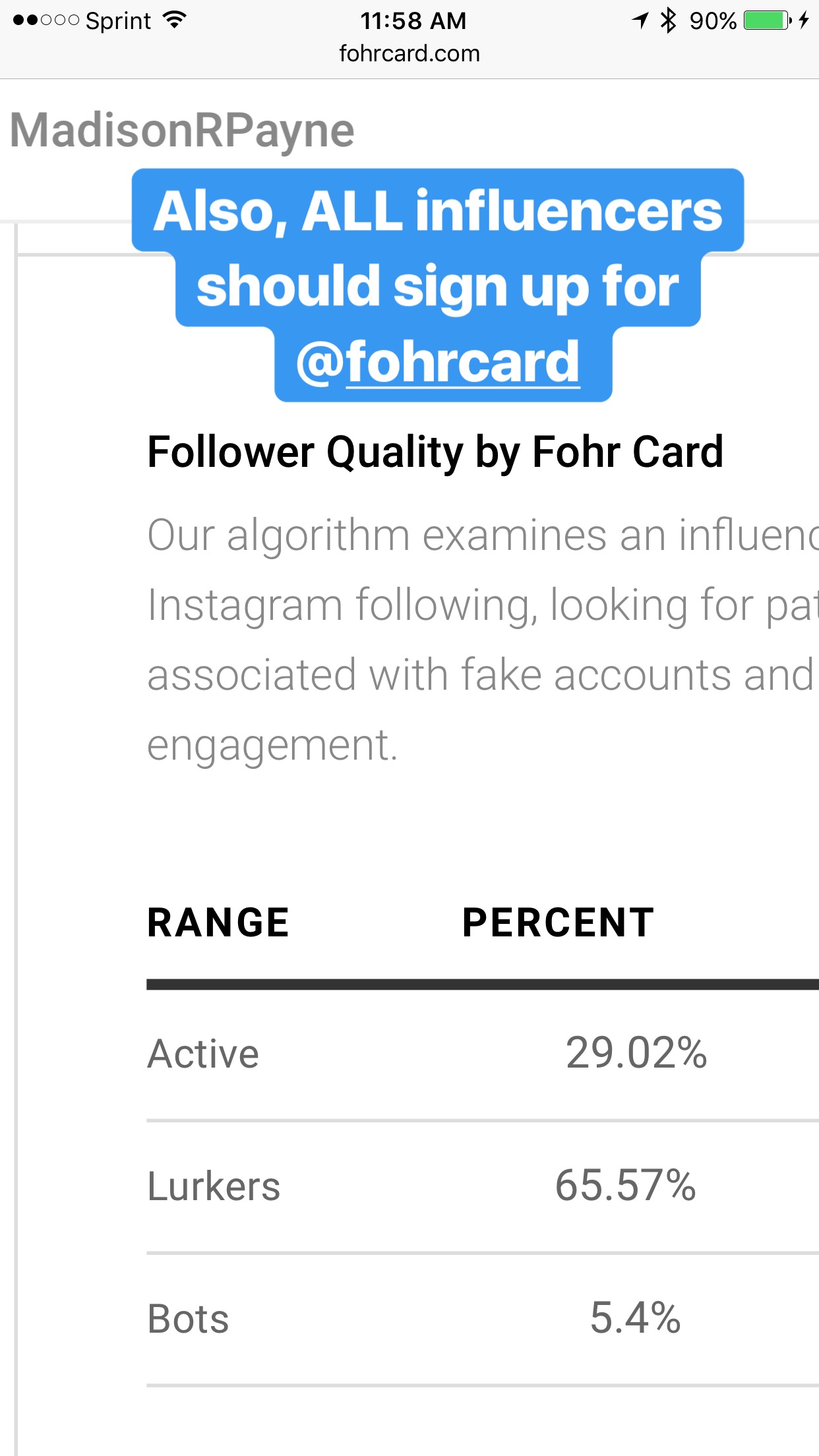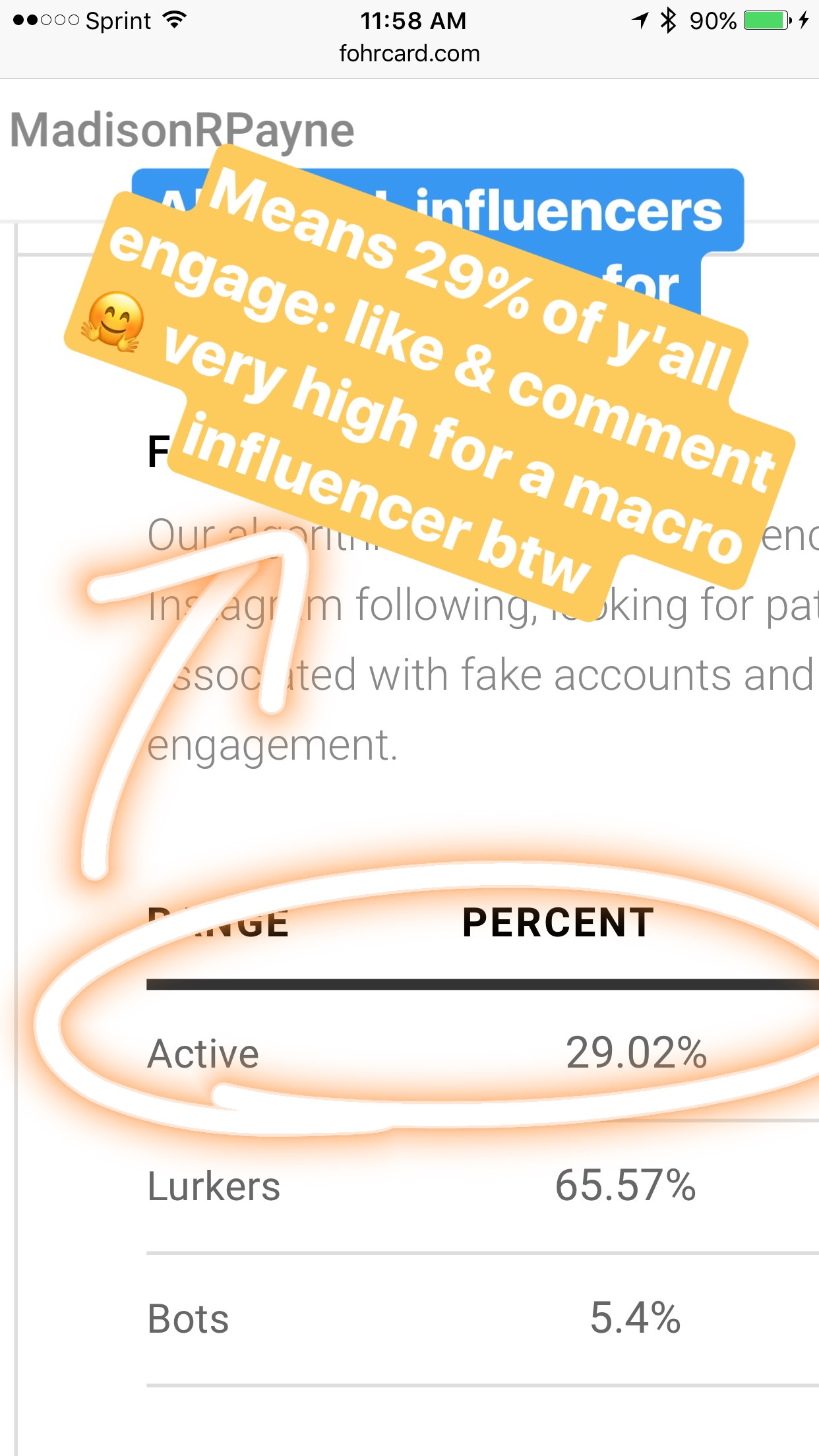 I reference Macro Influencers above, that is anyone with over 100k followers on a platform. Once you start gaining a larger following, the engagement rate goes down. Below, is a clip from a recent article I read on Micro Vs. Macro Influencers, click the photo to read the whole thing.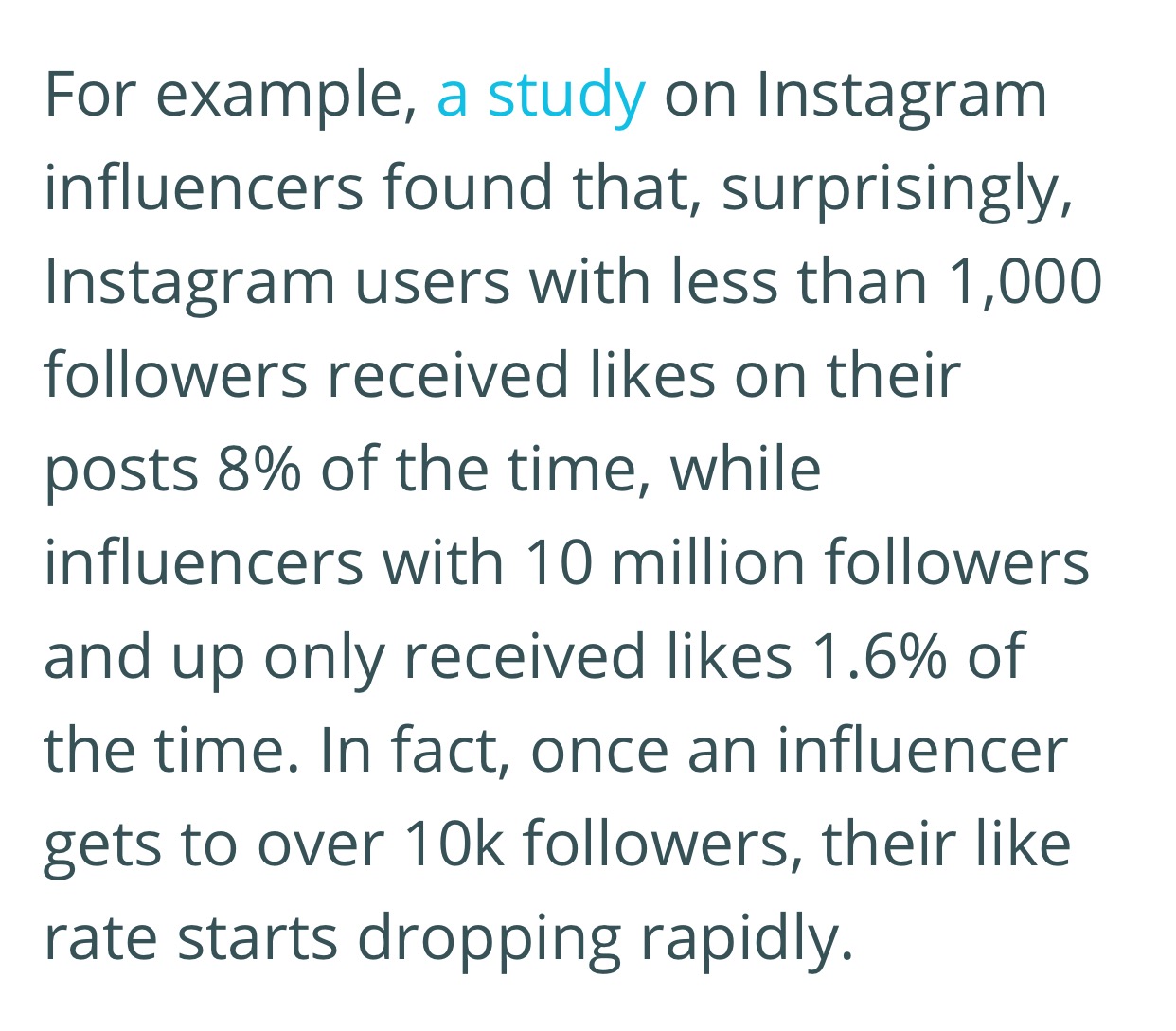 I think the reason smaller accounts have higher engagement is because someone with 1k followers knows their audience more personally than the person with 10k or more. And, if you know someone personally or feel like you do, you are a lot more likely to engage with them. For example, I follow the Kardashians but don't feel the need to like/comment with them. However, if my best friend posts a photo, I'm definitely going to like and most likely comment.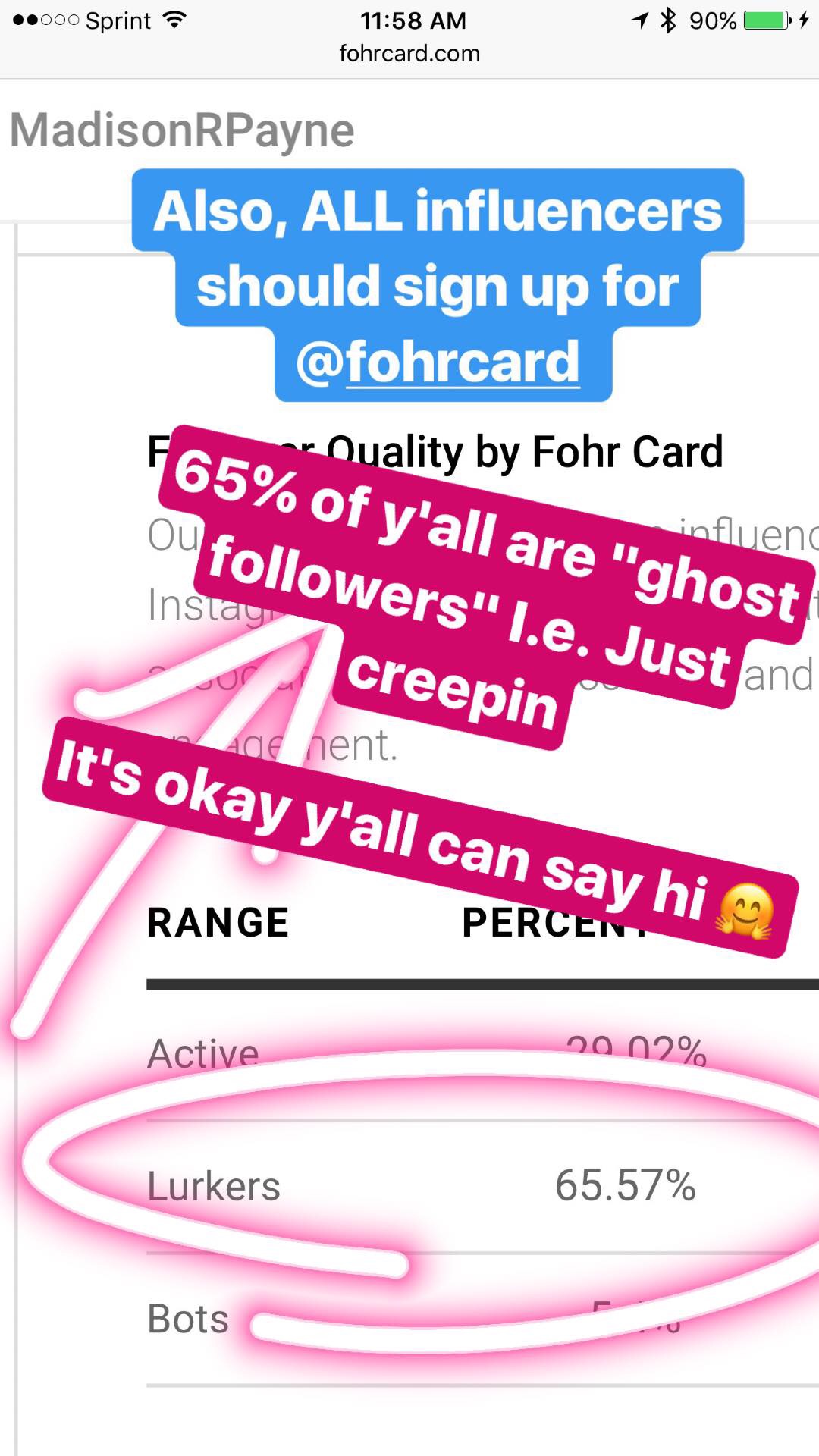 Lukers, also known as ghost followers are followers that look at your content but do not engage. i.e. likes & comments on your post. Like I said above, the larger your audience, the more lurkers you will have.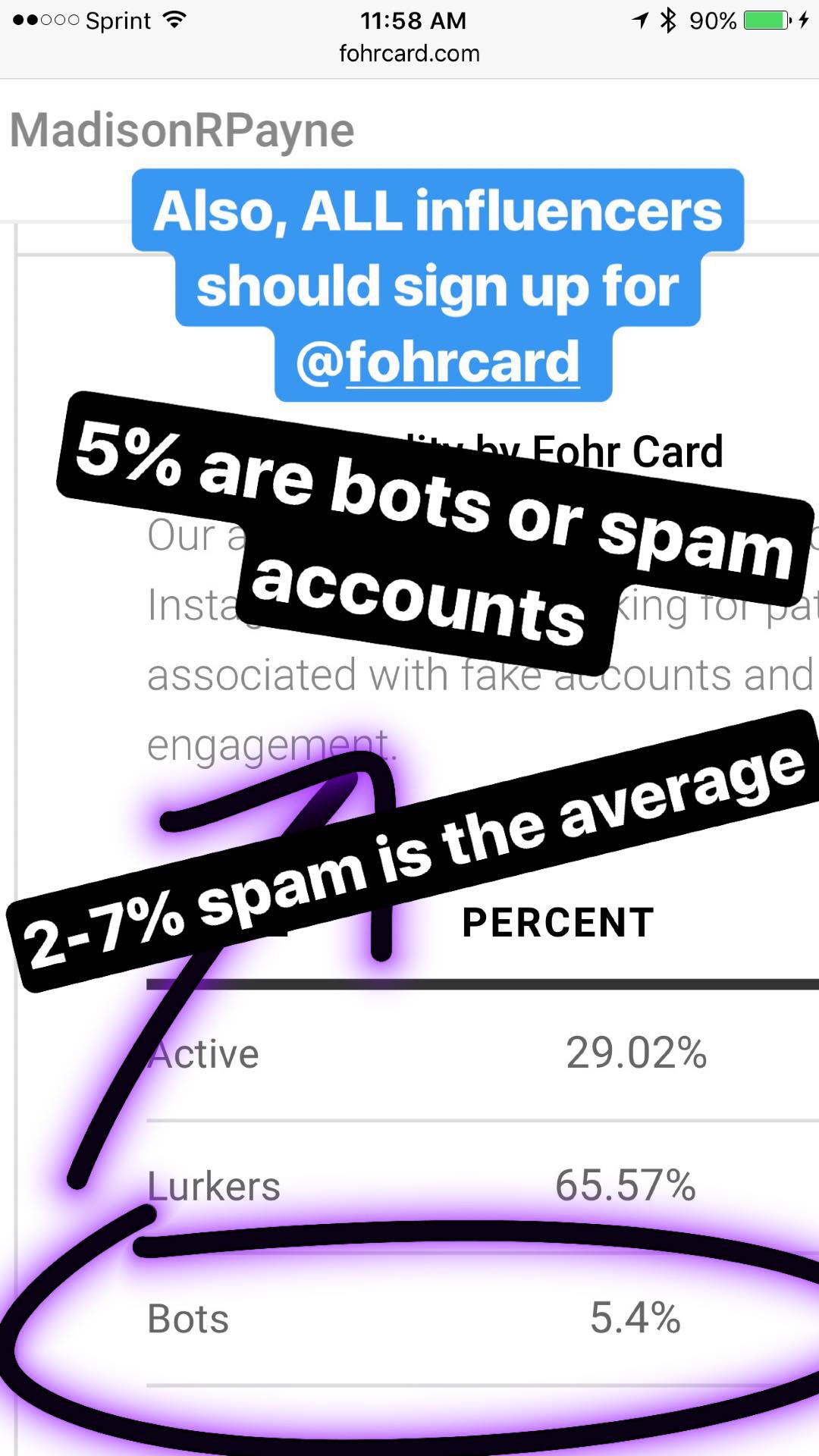 Bots can either be spam, automated, or fake accounts. Everyone has these online, it's inevitable.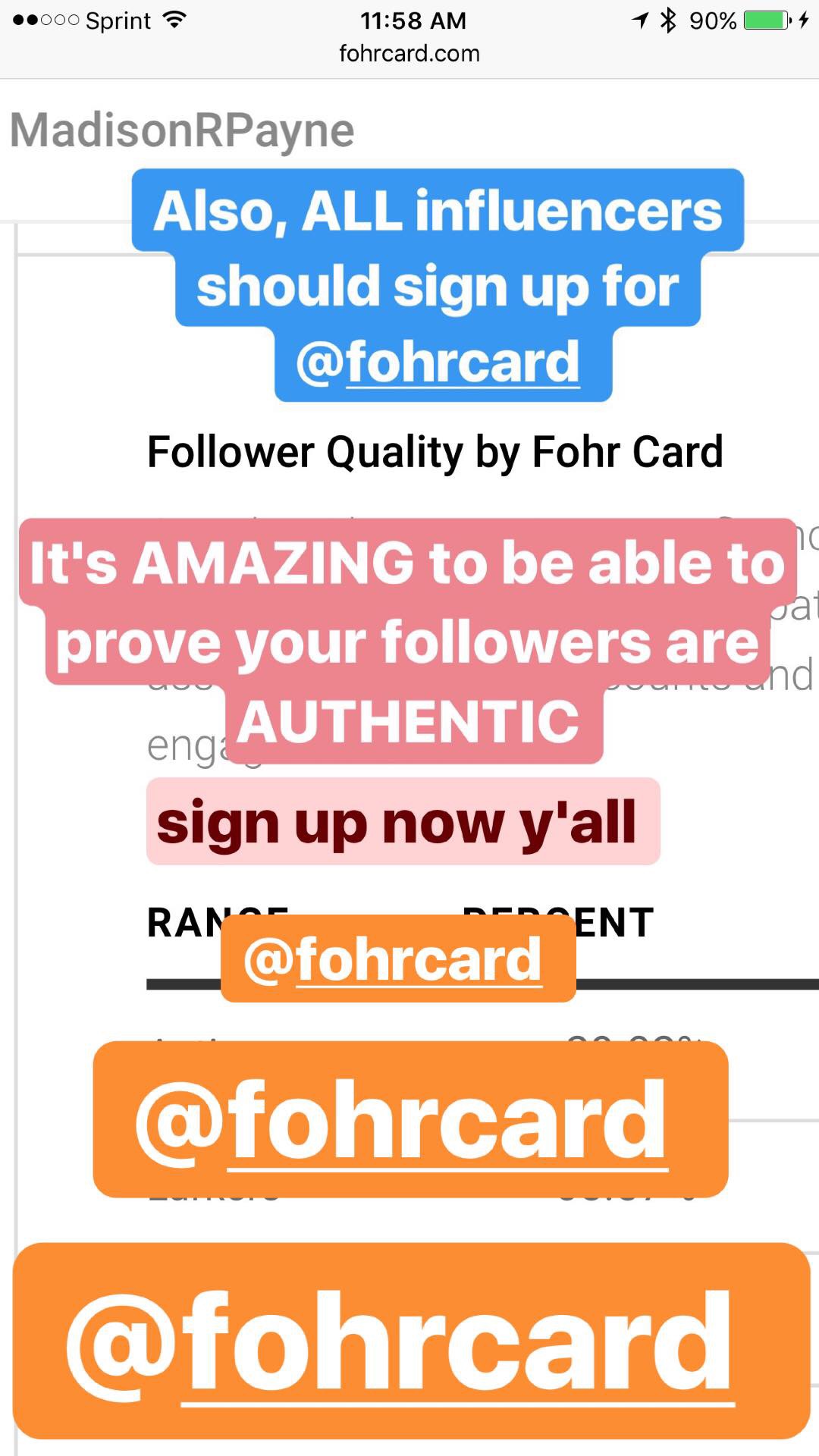 And there you have it, folks! I think FOHR Card is such a powerful tool for all influencers. They also have a ton of other resources. FOHR partners with brands to bring you quality collabs, I've already gotten a few good offers. Not to mention, they provide you with an up to date media kit. Reallt great because updating those can be kinda a drag. To check them out, click here.
Til next time!
Madison Payne