September 7, 2017
Restaurant Guide: State Fare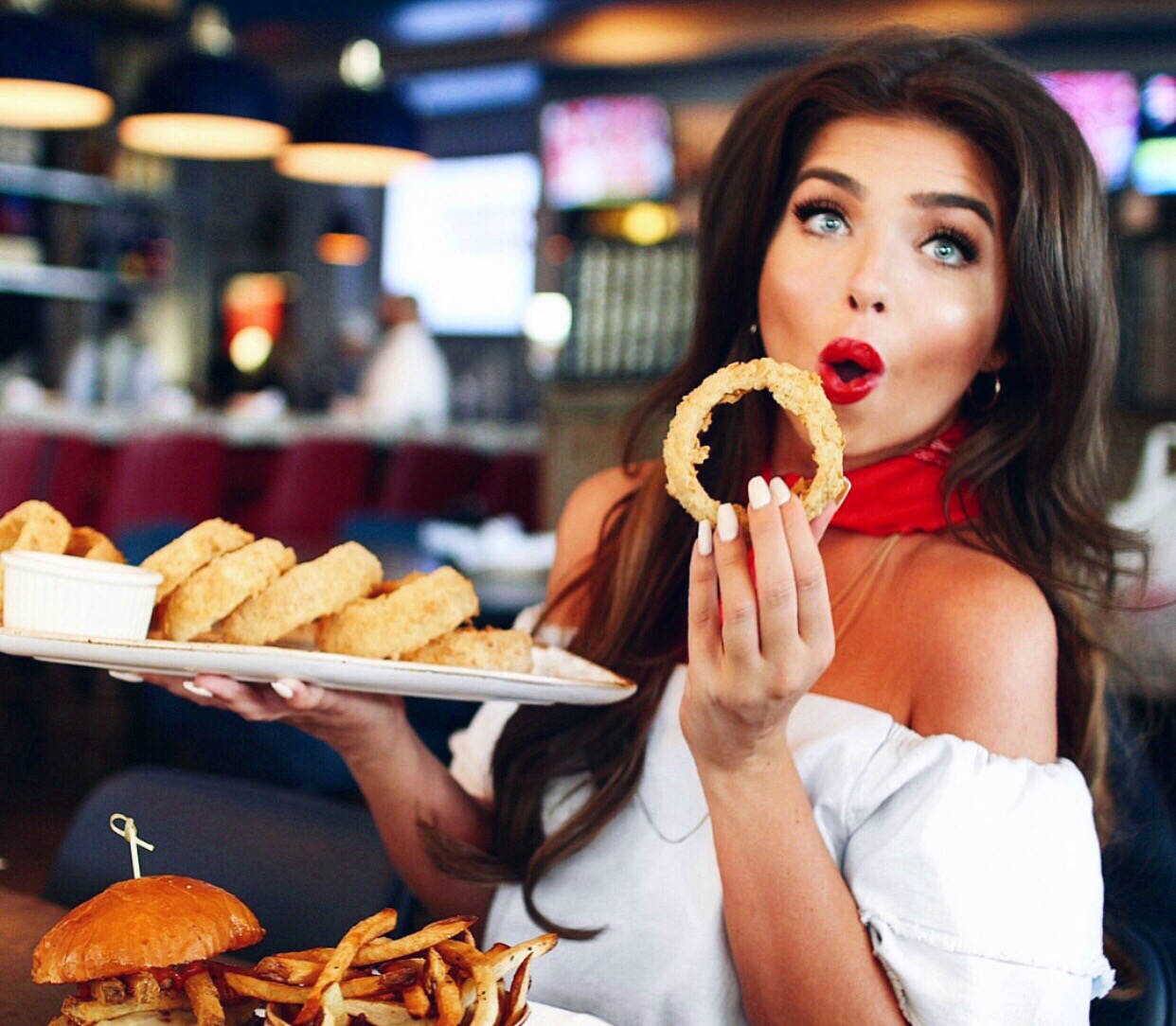 If you keep up with my Houston Restaurant Guides, you've probably caught on that I'm basically Cherry Pie Hospitalities biggest fan (LOL). It's the restaurant group behind Pi Pizza, Lee's Fried Chicken & Donuts, Petite Sweets, and Starfish. I really think they can do no wrong, all their restaurants are fantastic!
State Fare was their last restaurant for me to try and I think I saved the best for last. I am in LOVE with this place. Maybe my favorite restaurant in Houston. The food is hearty and the ambiance is sweet.  It honestly doesn't get better than down home cooking in Texas, and State Fare has it down. As soon as I snapchatted the menu, I was overloaded with snaps praising its dishes, so obviously Houstonians think this place is the bomb too! If you haven't gone yet, definitely add this to your list of places to try.
Where: 947 Gessner, Ste. B190, HOUSTON, TX 77024
When:
MONDAY-THURSDAY 11AM-10PM
FRIDAY 11AM-11PM
SATURDAY 10AM-11PM
SUNDAY 10AM-10PM
What to Eat:
Appetizers-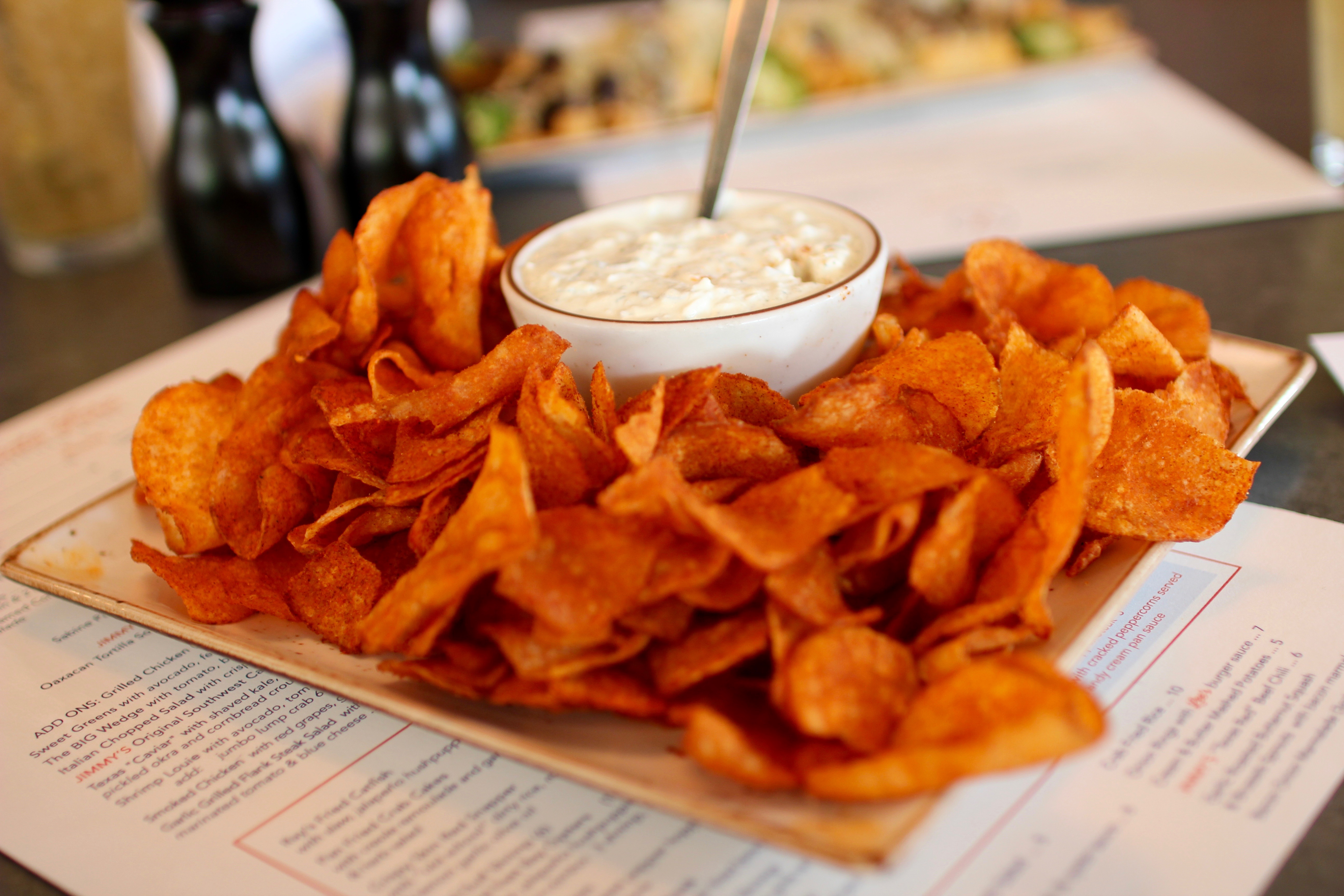 Dill Pickle Dip – MY FAVORITE. I'm craving just typing this.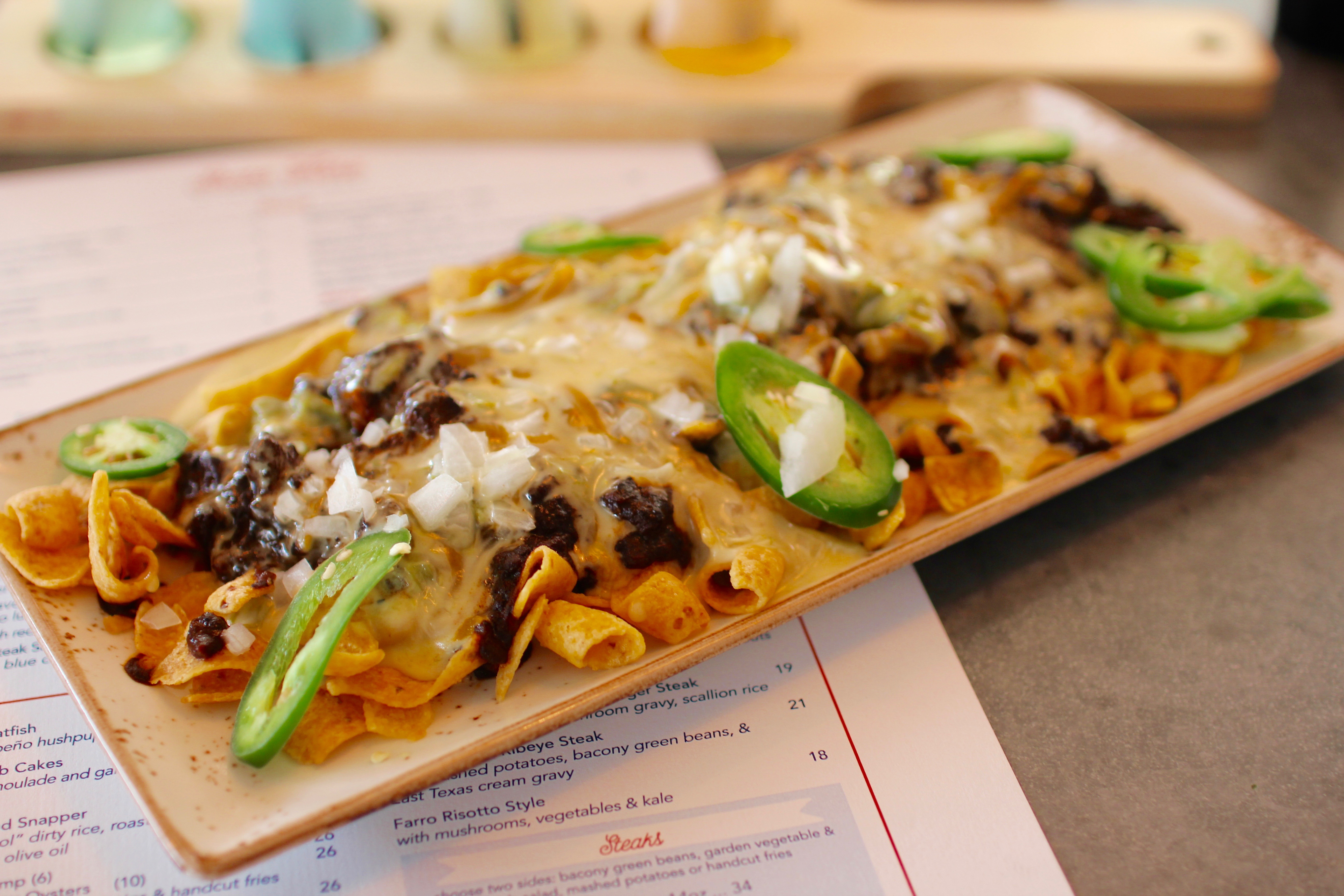 Jimmy's Texas Red Beef Chili Cheese Fries or Frito Pie –  Very different and delicious! I would definitely order this.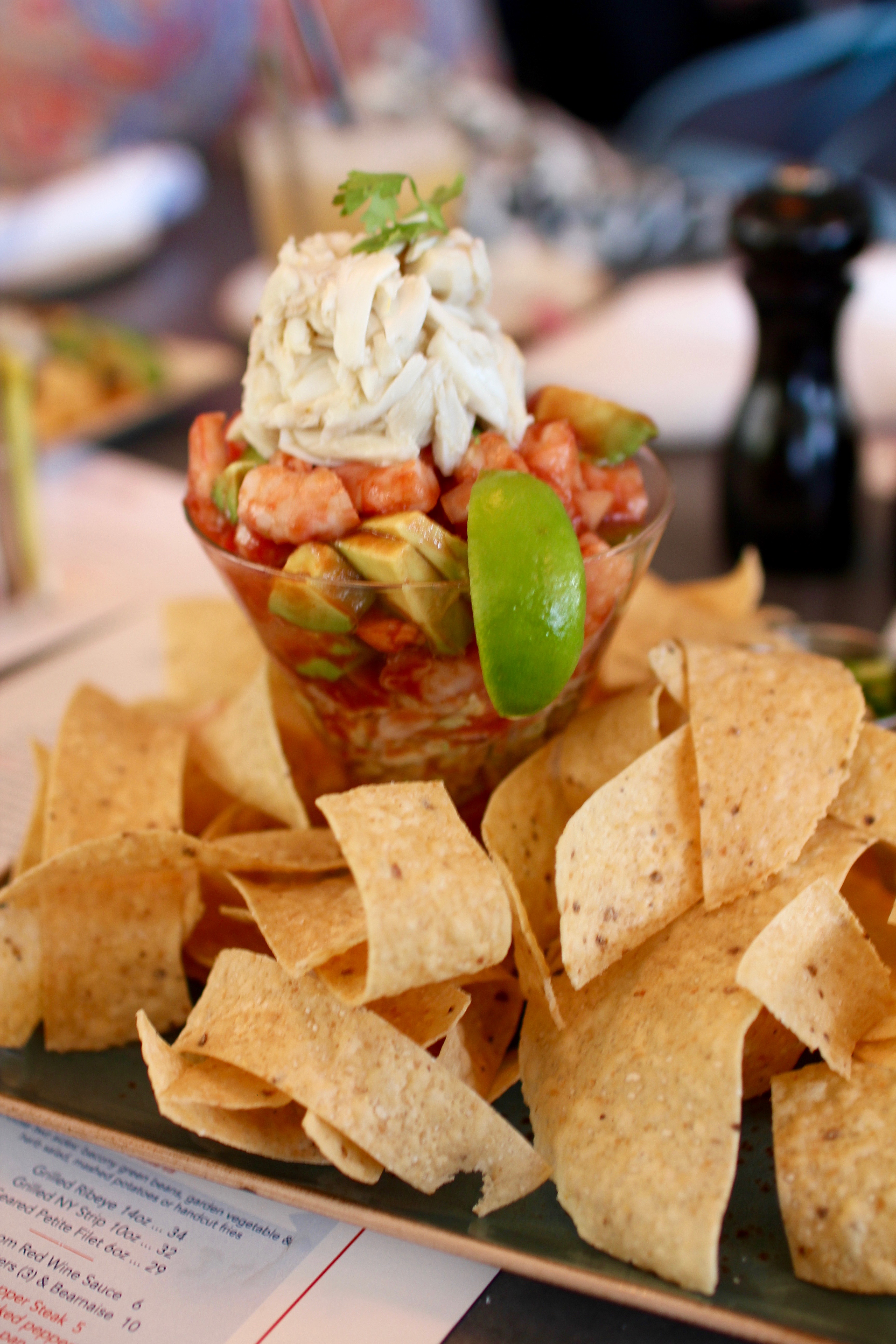 Shrimp Cocktail "Fulton St. Style" – Another great choice. So yummy.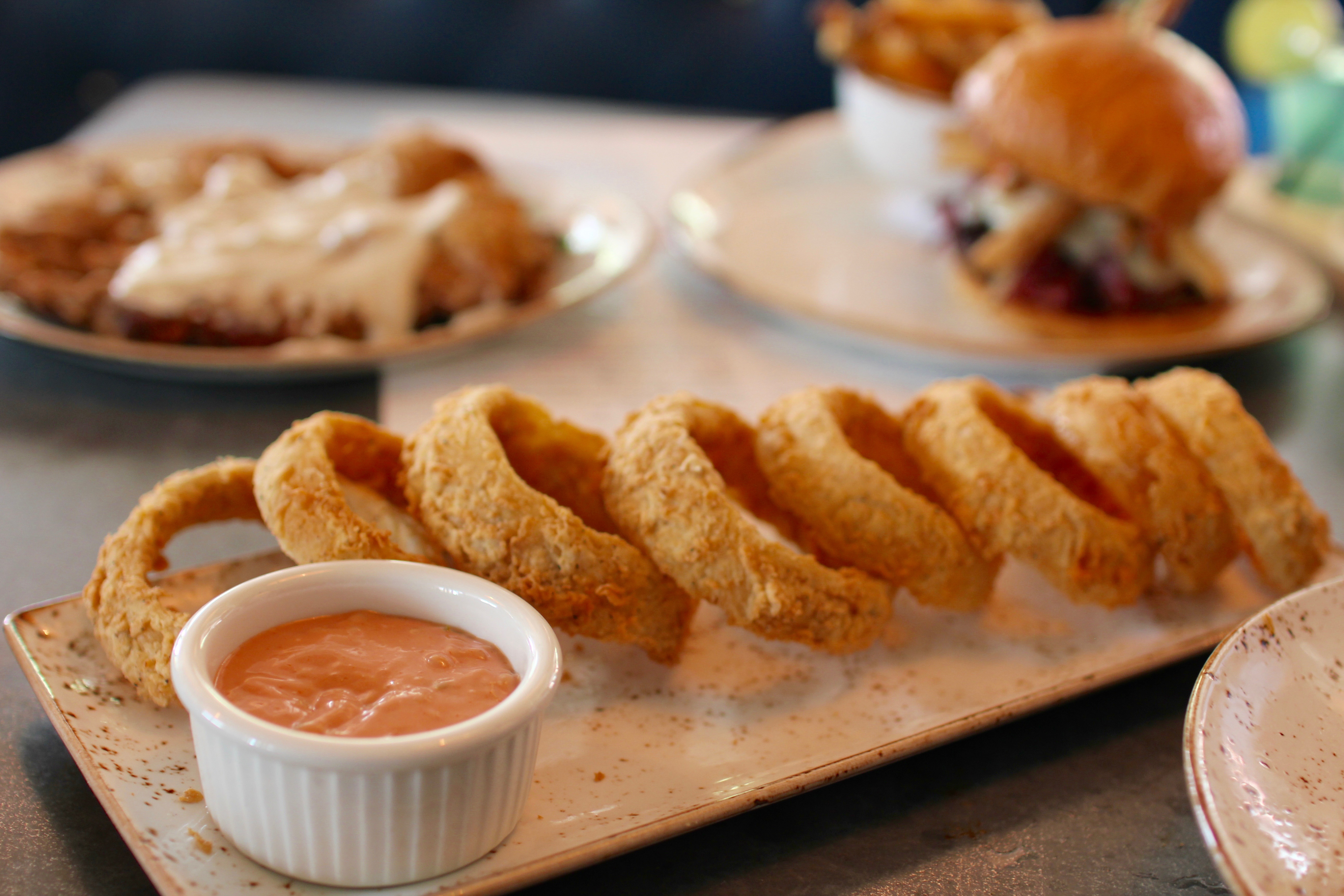 Onion Rings
Entrees-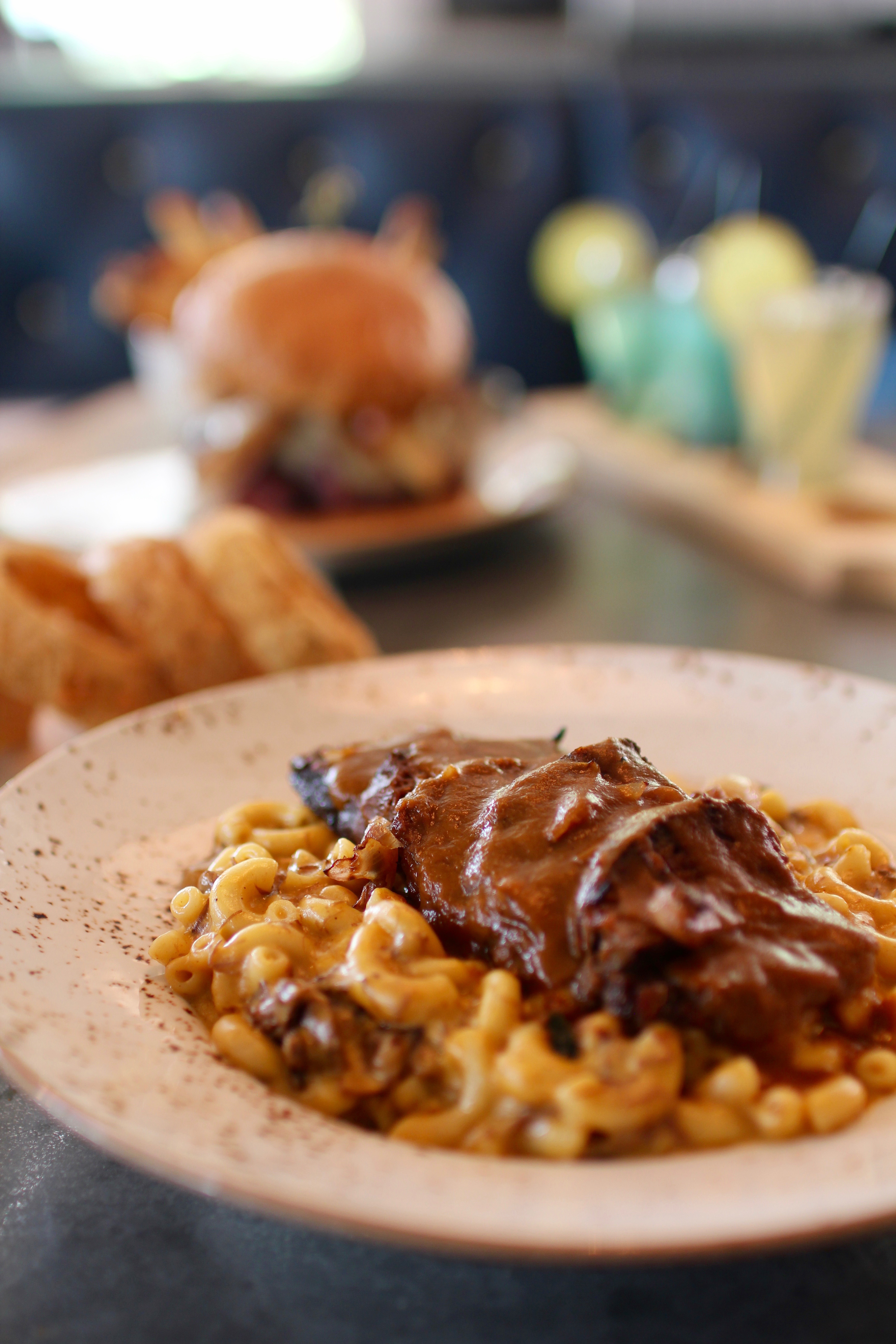 Mac Daddy- Short ribs and roasted shallots. One of the best things I've ever eaten y'all.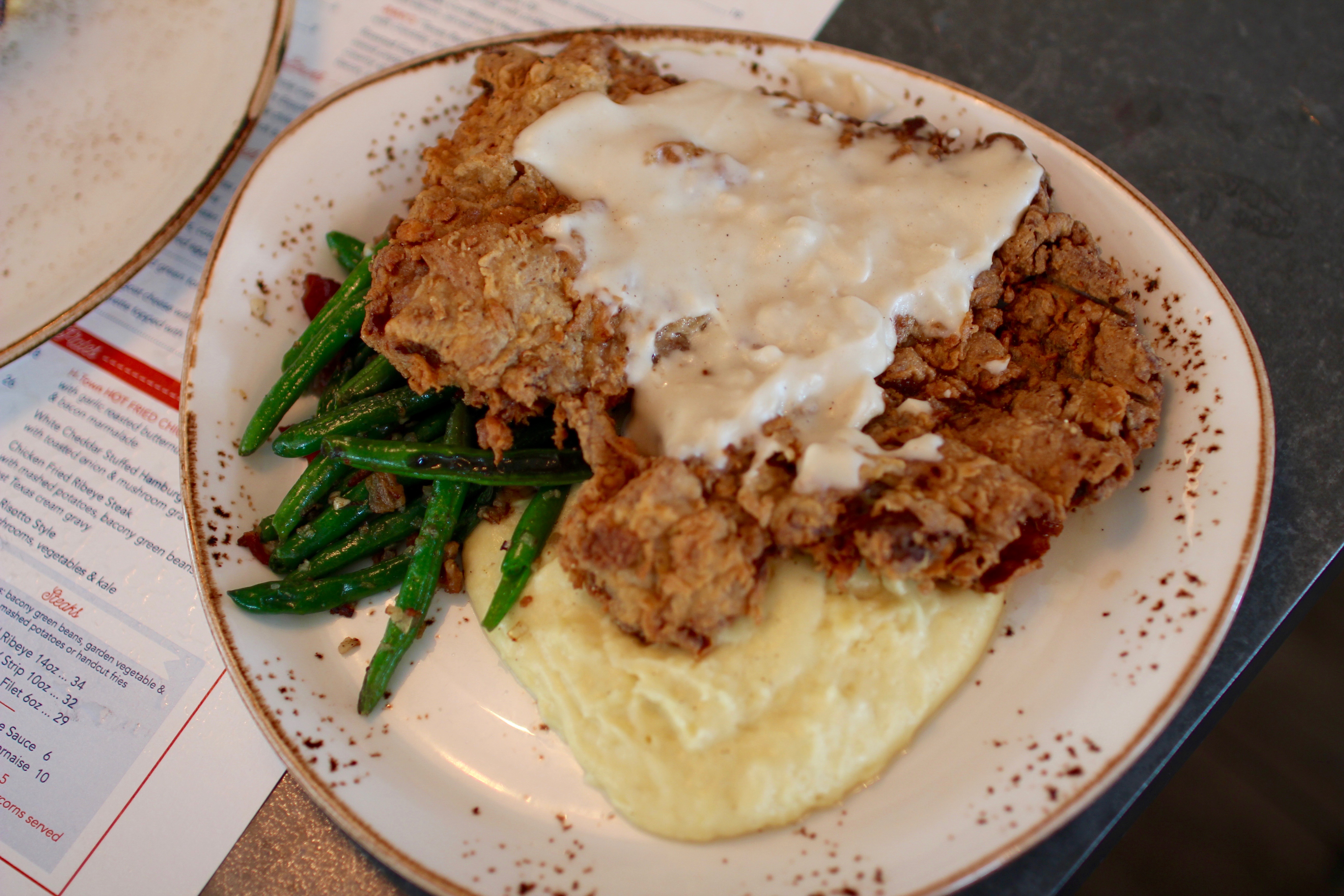 Chicken Fried Ribeye Steak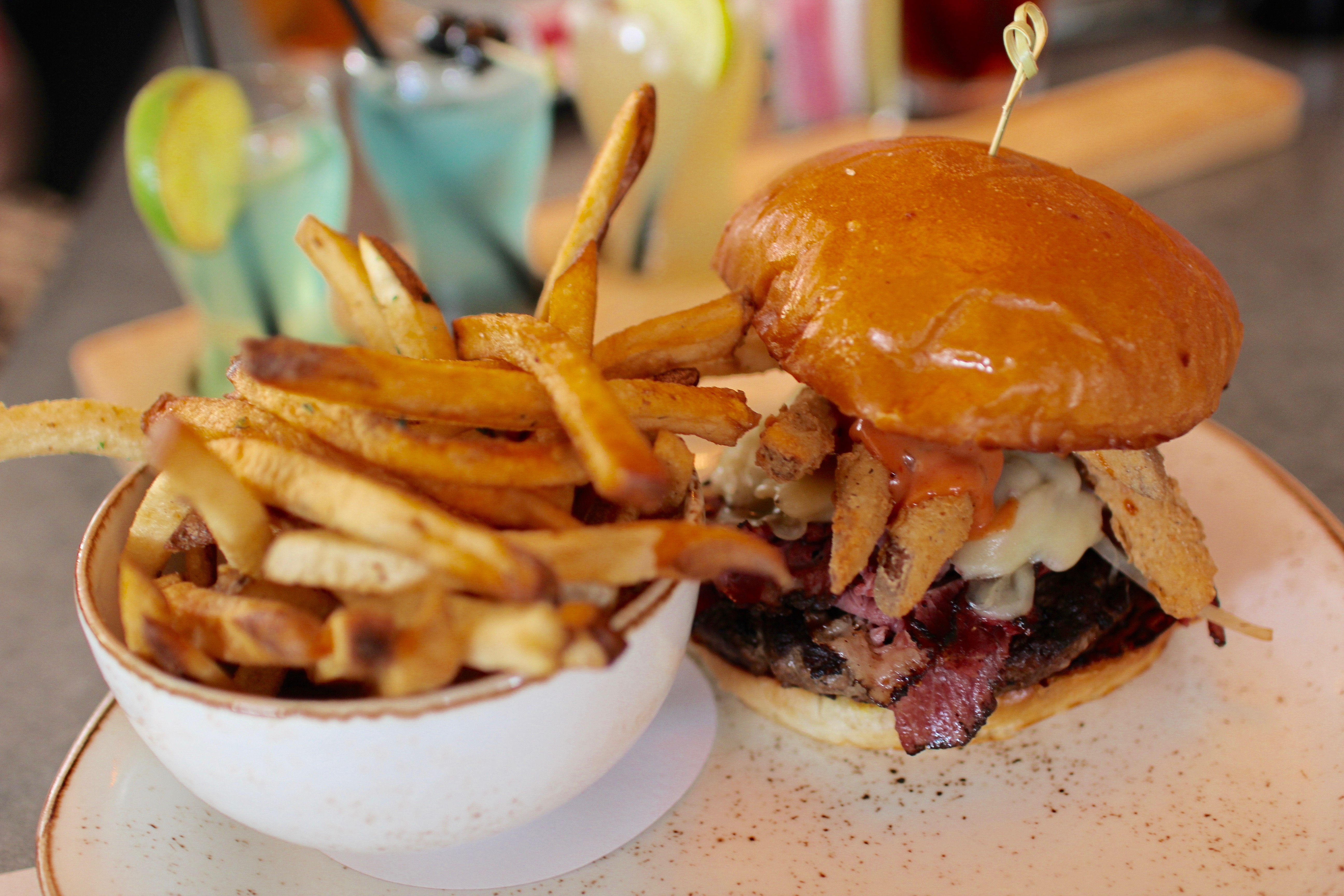 Hicksburger & fries- Just WOW.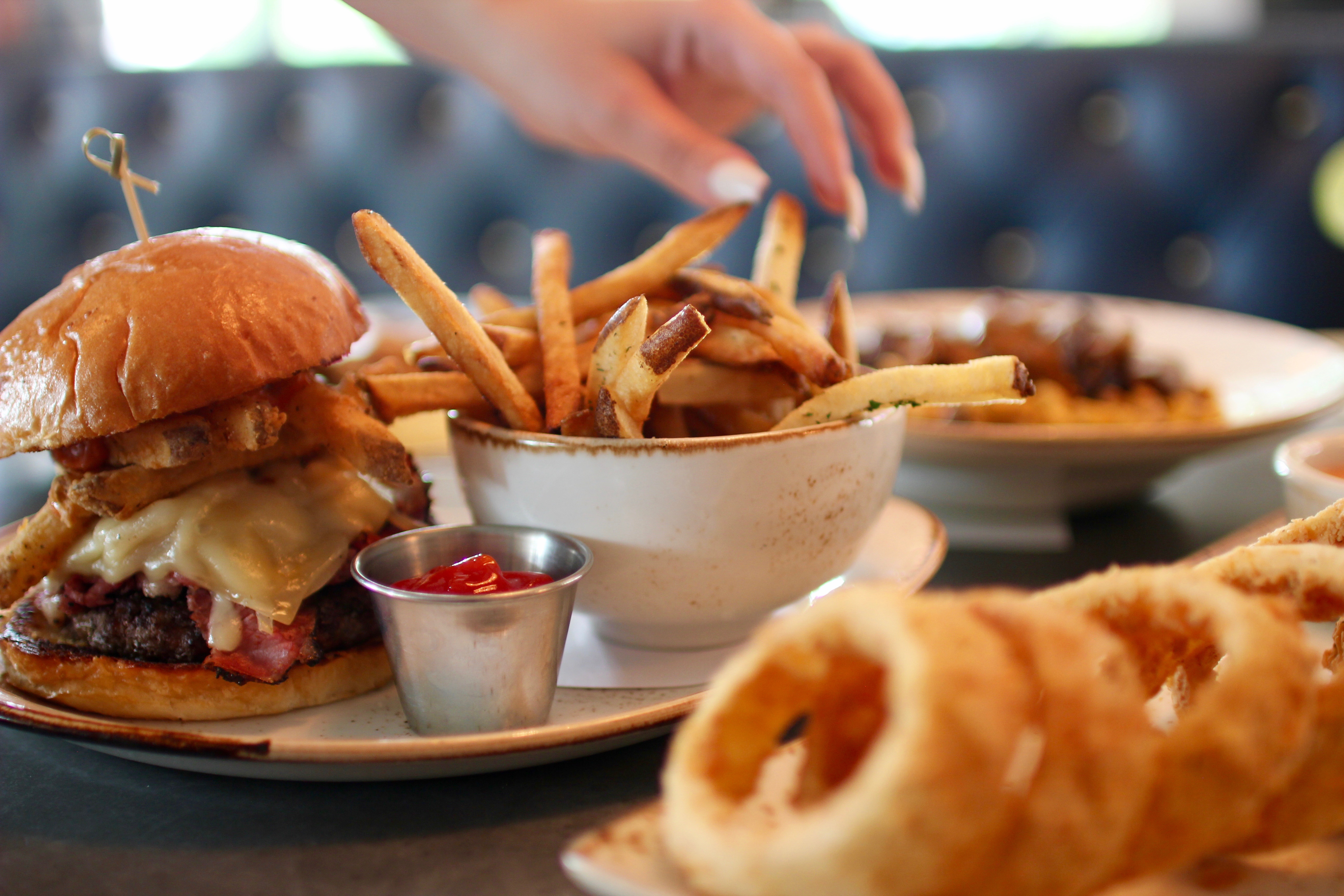 Dessert: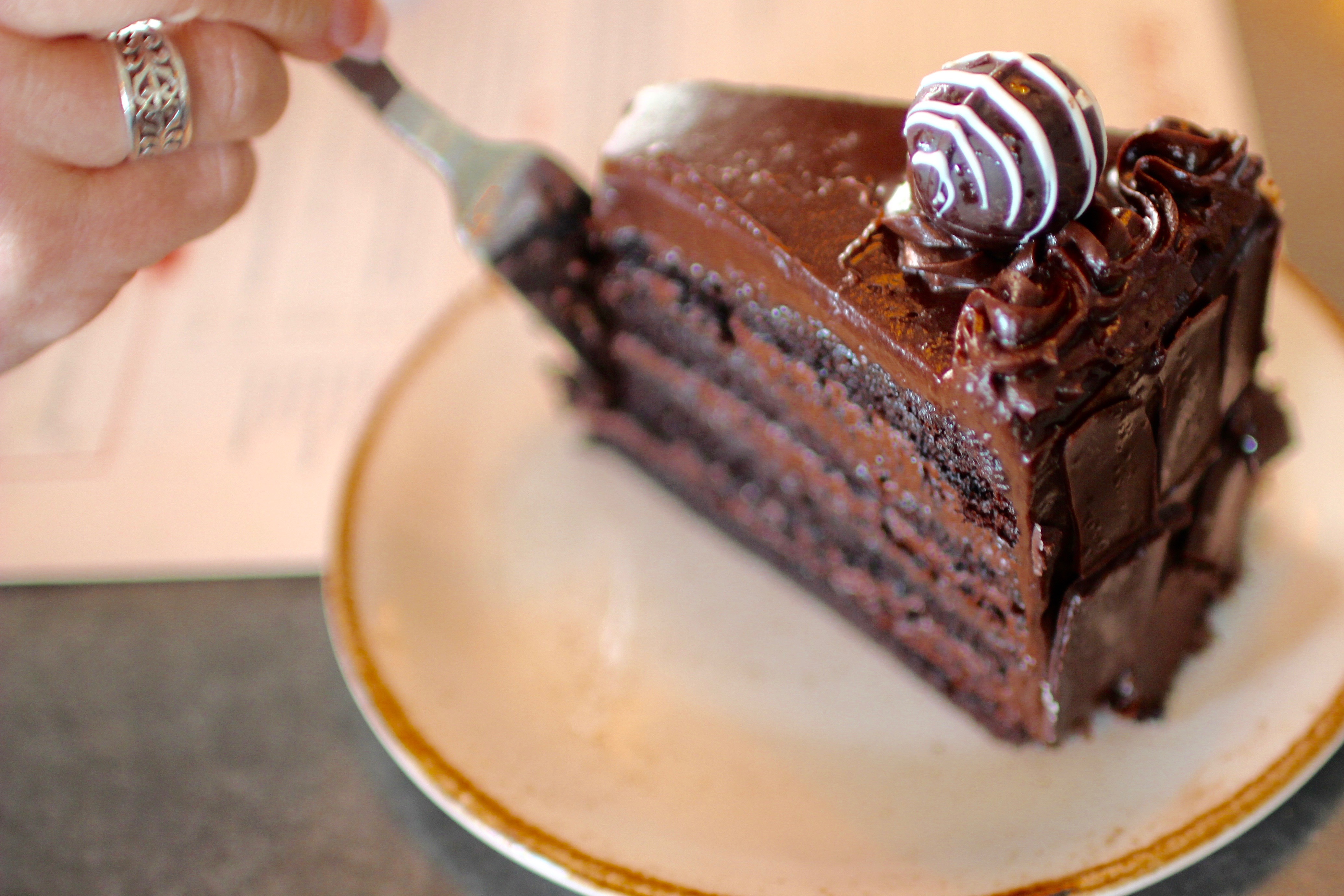 Chocolate Cake via Petite Sweets.
What to Drink: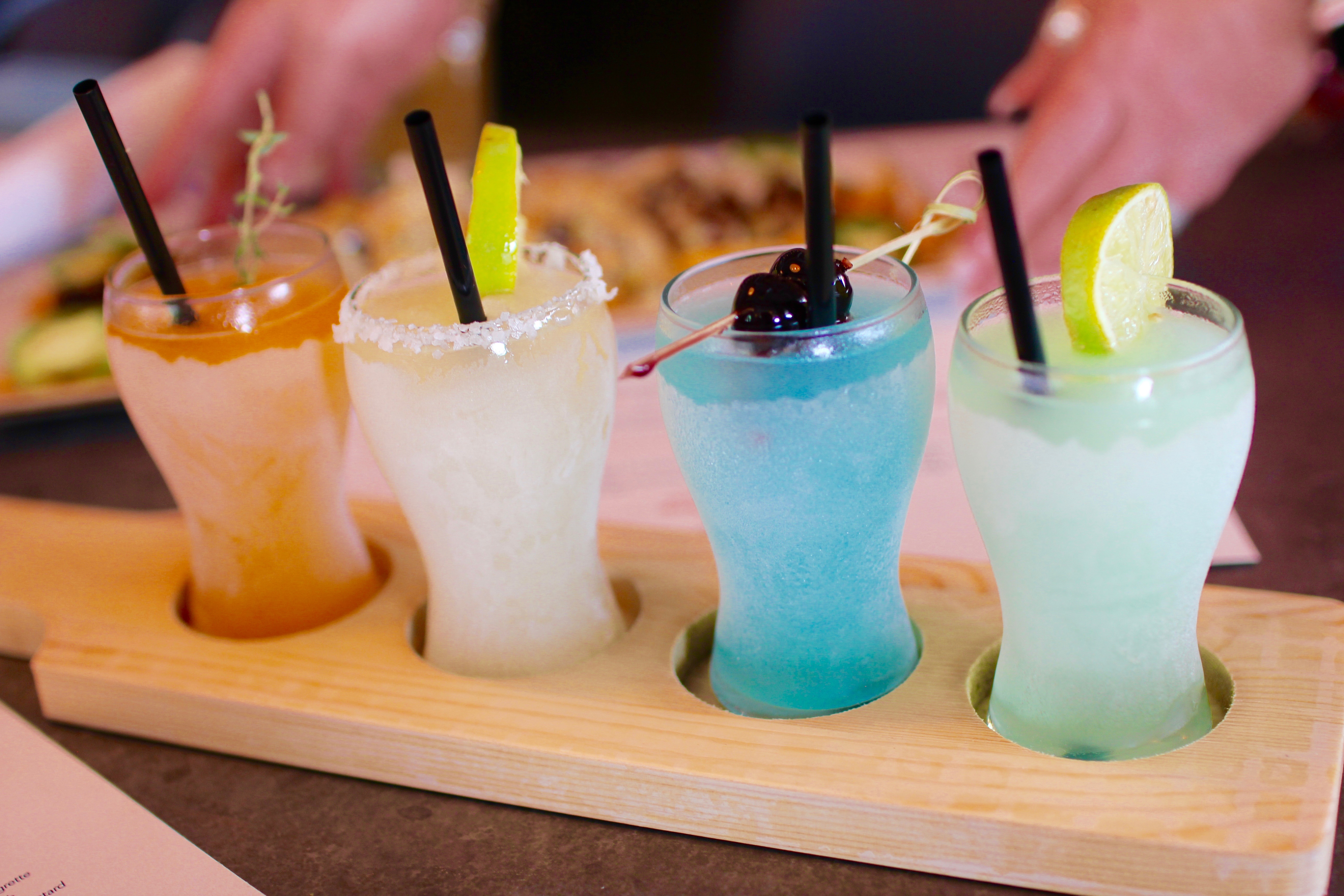 Frozen Cocktail Flight: From left to right – Peach Sangria, Margarita, Ocean Water, Cucumber & Ginger Caipirinha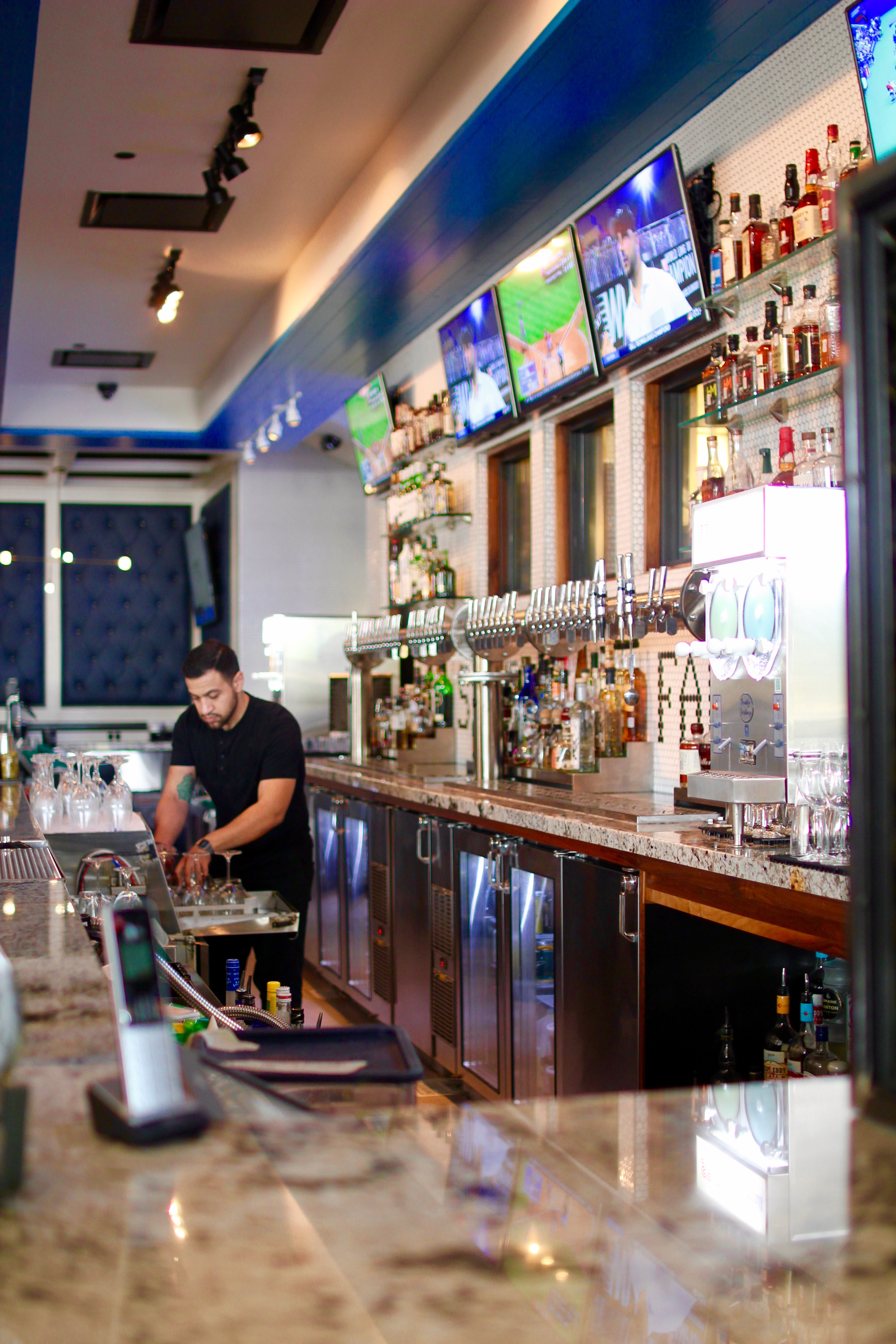 What to Wear: Casual attire or a little nicer is fine.
Parking: Plenty of parking, either self or valet.
Safe to say, I'm a fan of this place! I think I'm already going to head back after I finish this post lol. I'd also like to thank State Fare for feeding our brave first responders after Hurricane Harvey. It's amazing seeing how much they care about the community, Houston thanks you!!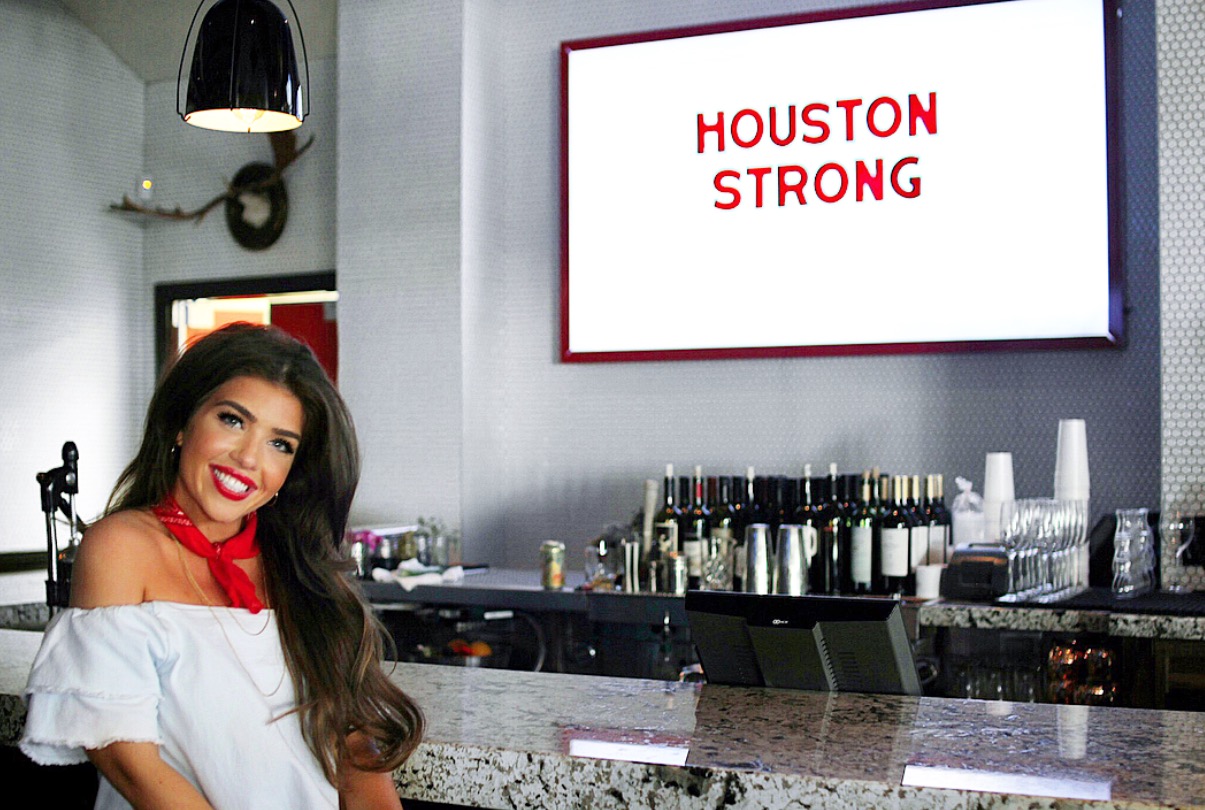 Til next time,
Save
Save
Save
Save
Save