November 13, 2017
Daytrip to Galveston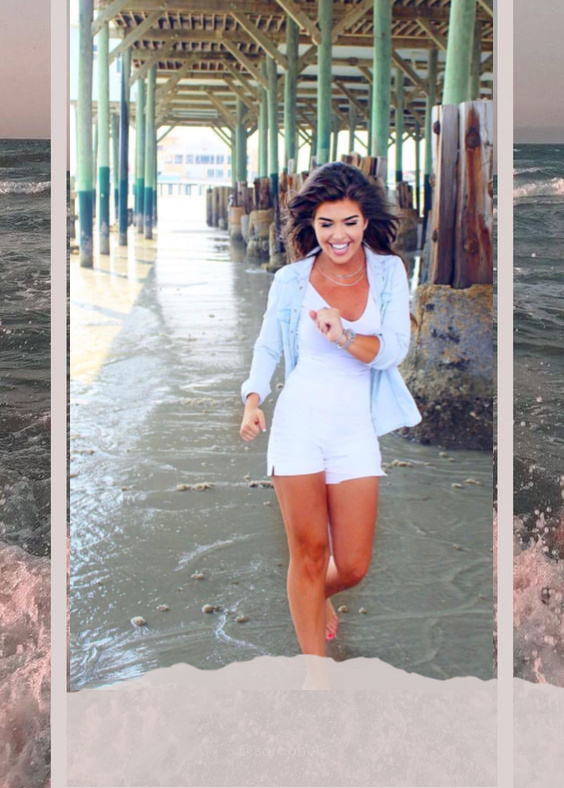 I LOVE the beach. Even if I'm not actually splashing around in the water there is something about the salt smell in the air and being close to the ocean. One of my favorite things about living in Houston is that even though you I live in a huge city, it's only about an hour drive to the coast. Yesterday, we decided to take a little trip down to Galveston Island and I think you should too! Sidenote* Fall aka "offseason" is my favorite time to visit because one, it's not very crowded and two, the water is so much pretty than in the summer!
I'm breaking down all the fun stuff we did.
Coffee: MOD Coffeehouse(2126 Post Office St). I love this little coffee shop right off the strand. Perfect for sitting outside and enjoying the breeze with a caffeine kick before you get your day started.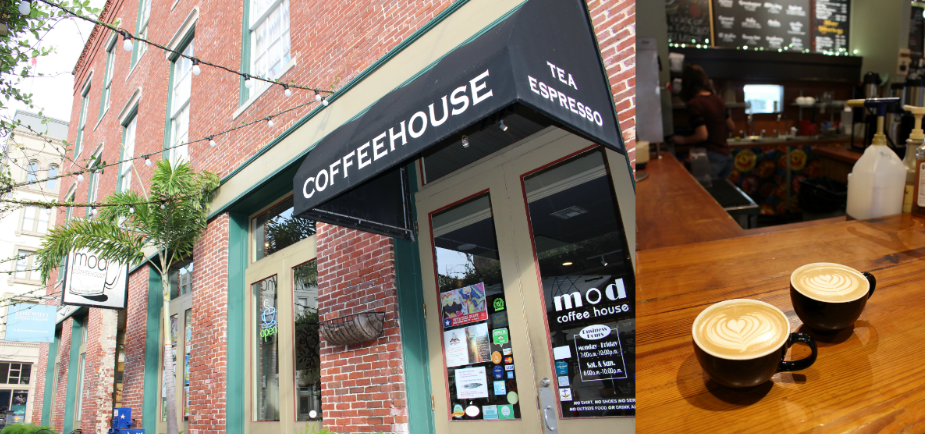 [line]
Eat: The Spot (3204 Seawall Blvd) is my favorite place to eat in Galveston, it's right on the Seawall so we can enjoy the ocean view while munching on delicious food.
Appetizer- Buffalo Oysters
Ok seriously these might be the best oysters I've ever had, you have to order this!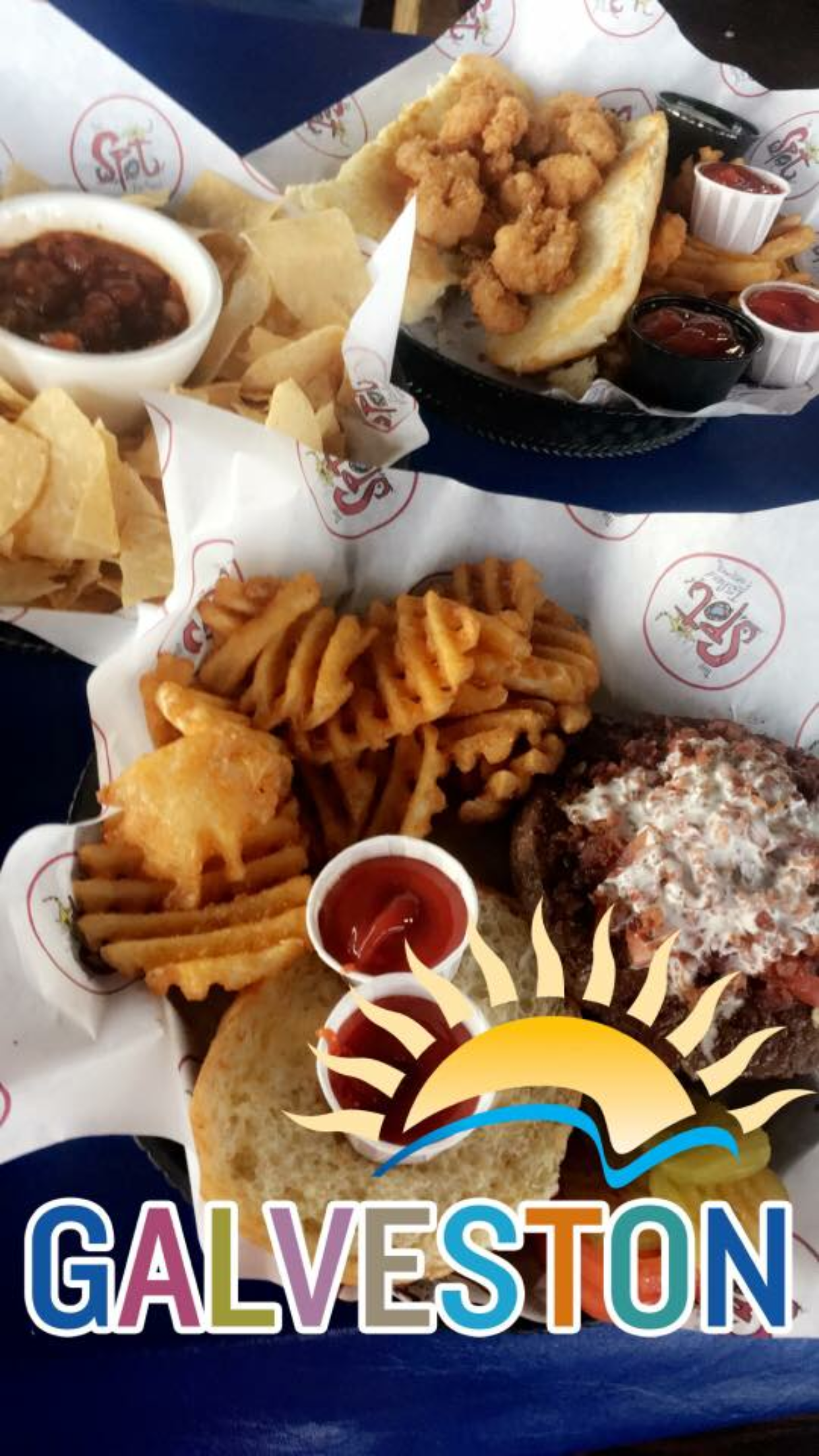 Entrees: Po-boy if you want a little seafood and you can't go wrong with the Buffalo Burger.
[line]
Shop: The Strand is FULL of super cute beach shops that you can pop in and out of. This area of Galveston really reminds me a lot of New Orleans. Whether you're looking for a puka shell necklace (kidding lol) or trying to find some fun souvenirs, The Strand is where to go. Also, they have the cheapest drinks. Being from Houston where we pay $7 bucks for a beer, I'm shocked I can pick on up for $2 bucks from a street vendor. SCORE!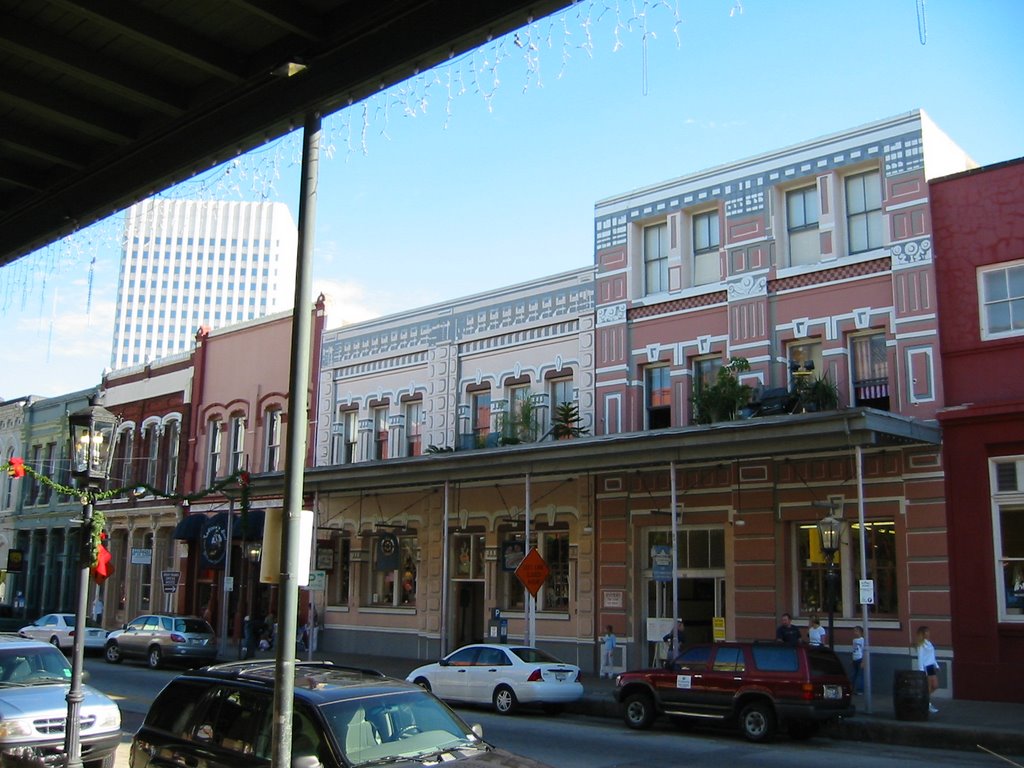 [line]
Drink: In addition to grabbing a drink on The Strand, I highly recommend going to Murdochs (2215 Sewall Blvd). It's actually a large souvenir shop right on the water but it has a stunning porch with rocking chairs that face pleasure pier. It's a great place to have a $5 frozen drink while you watch the sunset.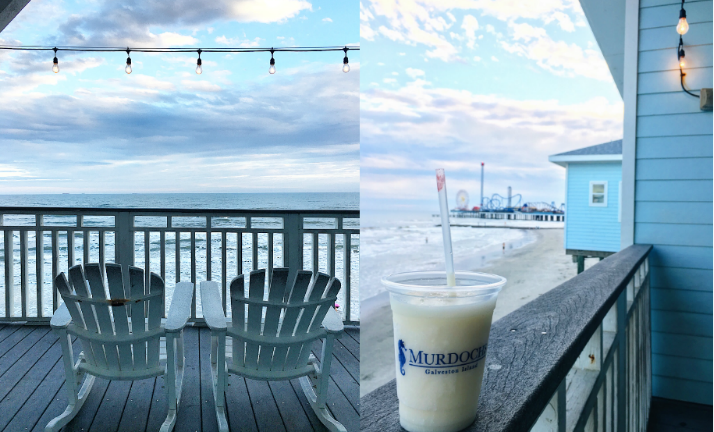 Also, right next to the Spot is a strip of bars. They are all connected and have different vibes going on. Highly recommend venturing over to one of those. Pictured below at Squeeze Bar.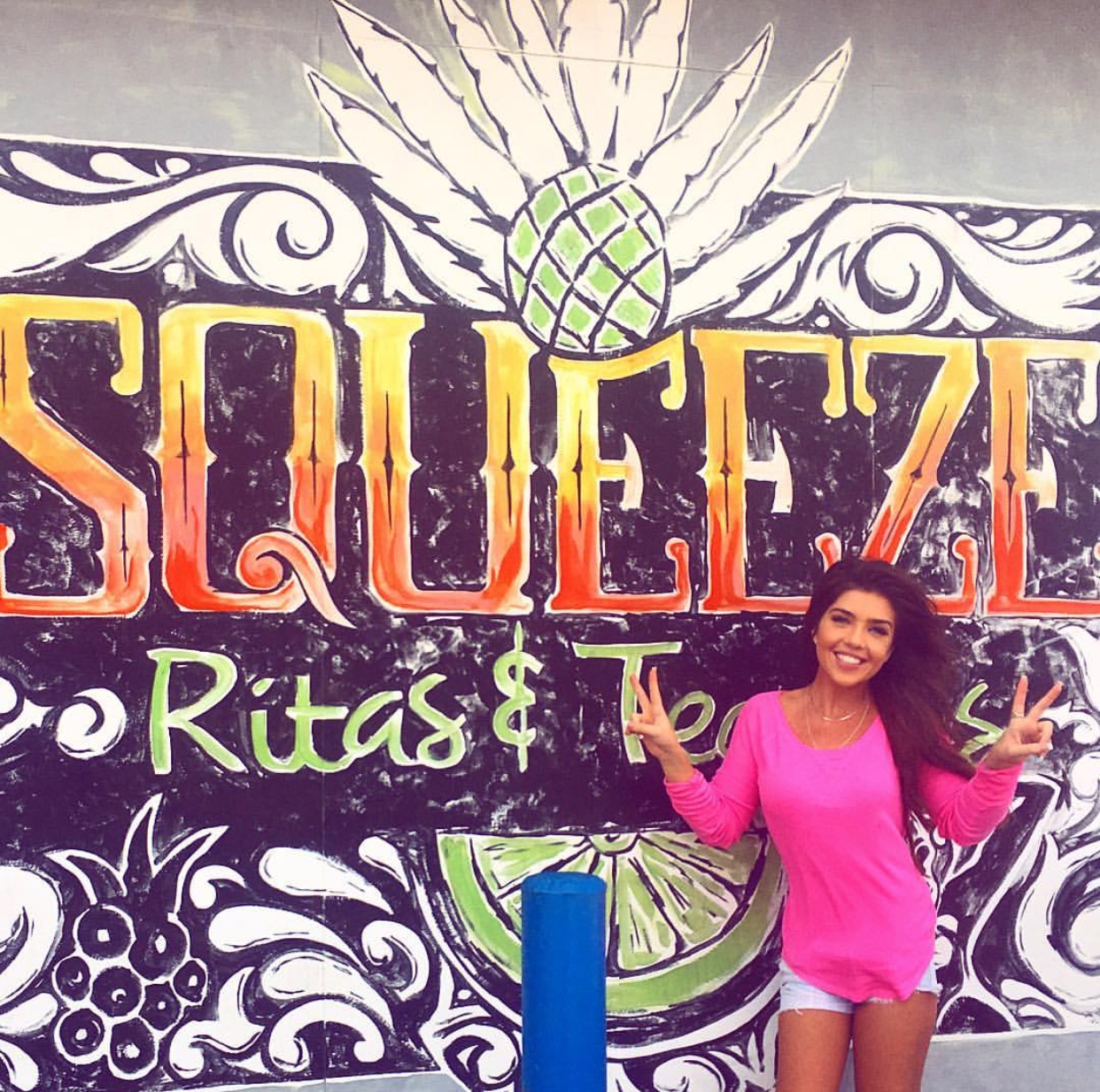 [line]
Where to get Photos: Of course I have to tell y'all where to get the best shots for the gram. Murdoch's has also been my secret weapon for years with getting fun beachy photos. They have huge pillars perfect for snapping the best pics.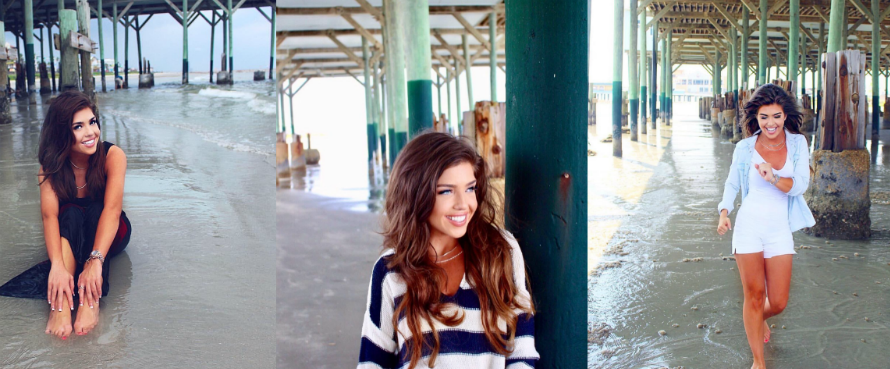 NEW Galveston Mural – Unfortunately, we got to the mural after sunset (ugh daylight savings) but if you go to the Strand during the day, check out this welcome to Galveston Mural located at the restaurant Yagas Cafe (2314 Strand St.)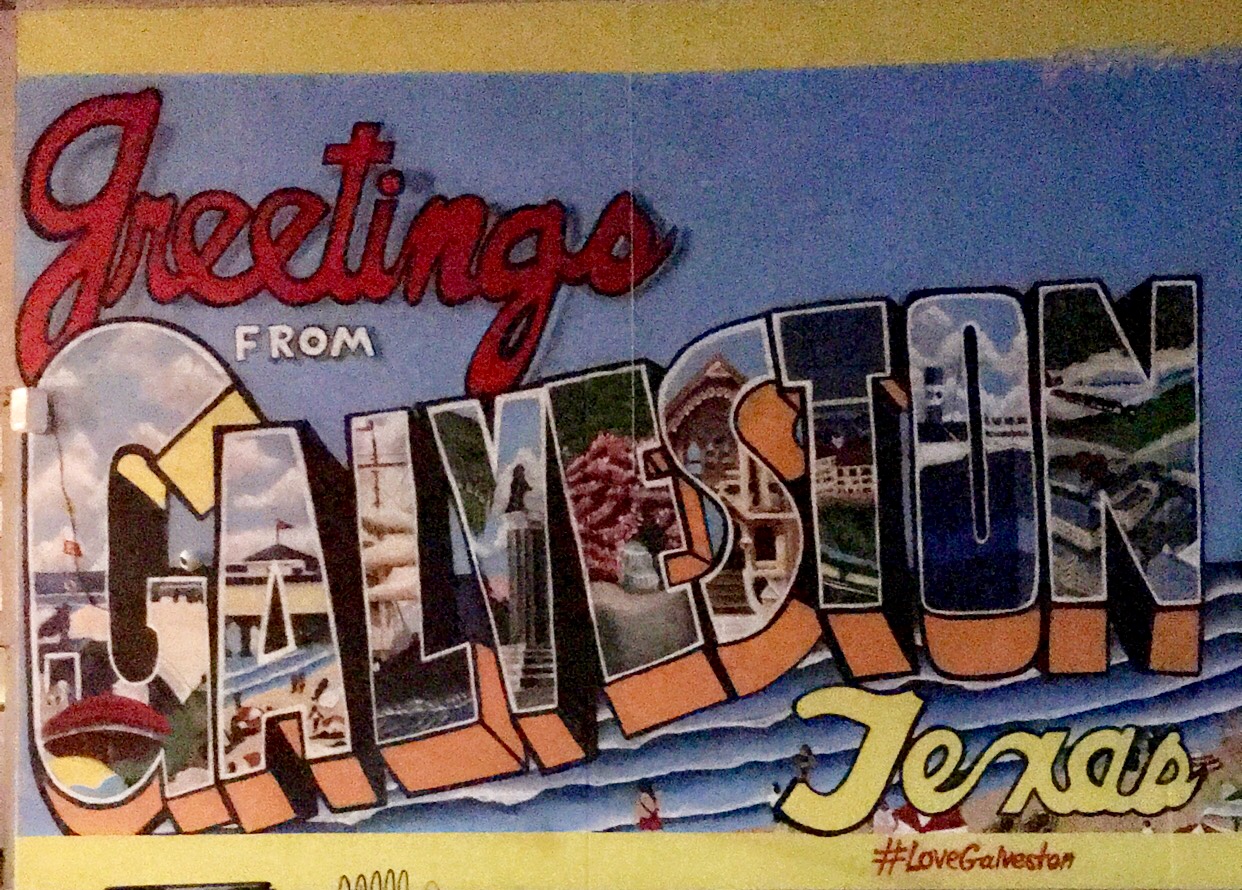 Pleasure Pier- Even if you don't go on the pier itself, standing on the beach or in the water in front of it is an incredible backdrop.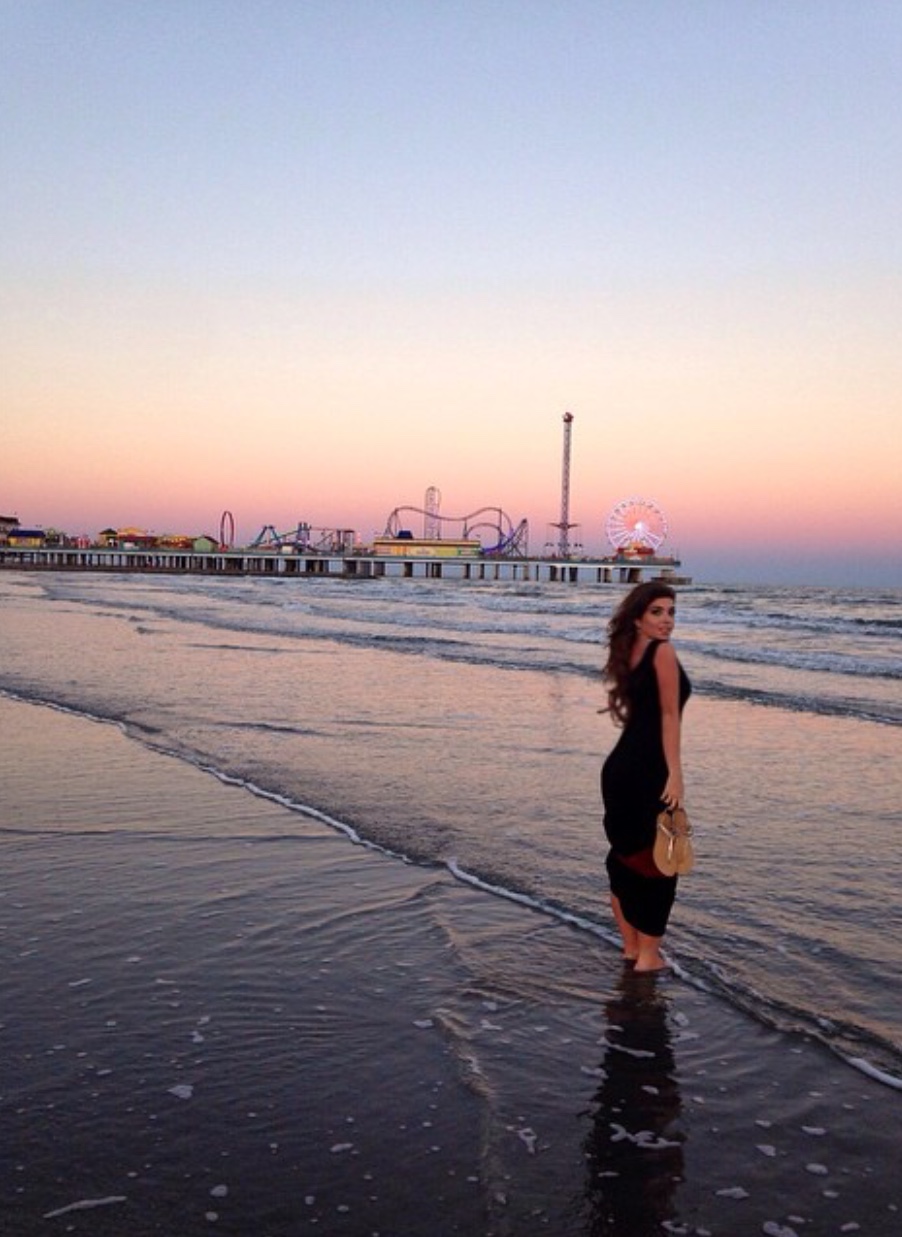 Hope this inspires you to venture out of our city for the day and check out Galveston island.
Til next time,
SaveSave