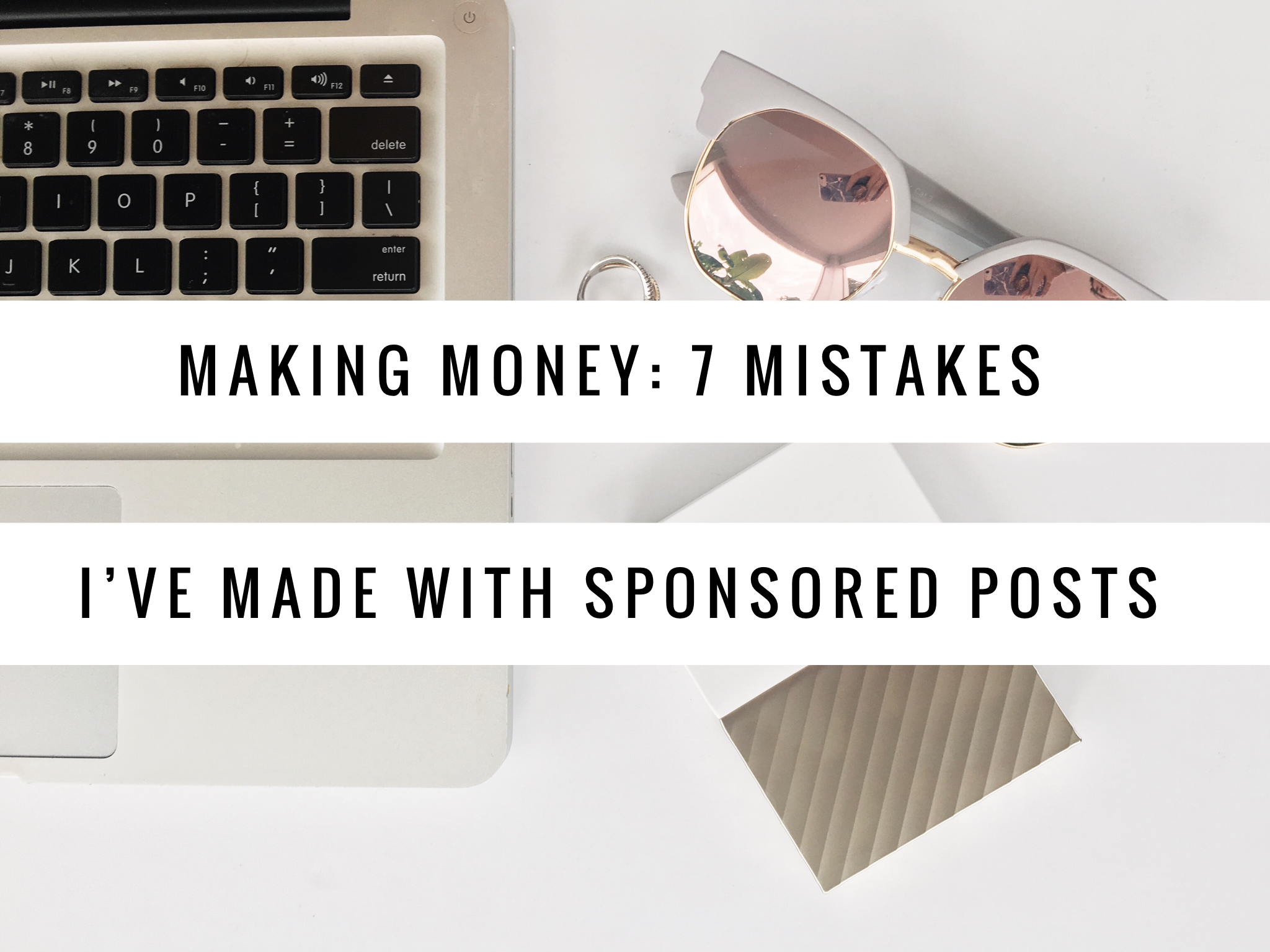 Let's start with the basics, what is a sponsored post? A sponsored post is anything in exchange for posting on your social site or blog. This can be a product, service or a monetary fee.

In Instagram, these type of posts are typically marked as #sponsored or #ad in the caption.

All the time I am asked about "all the free stuff". Anytime the subject of blogging comes up, this is normally one of the first few questions I get. Don't get me wrong, who doesn't like free?! Or getting paid to post? Even better! But there are some mistakes that can be made while navigating the sponsored waters. Here are my 7 pieces of advice when it comes to sponsored content.

1. Taking TOO MUCH Free Stuff- When I hit about 30,000 followers, I realized that companies would send me stuff for free. Overnight, I started getting flooded with emails for products. I started saying yes to everything and as soon as I knew it, my feed became one big ad, and for what? A free curling iron? A headband? It sounds silly to say now but at the time it was SO HARD to say no. Companies were telling me how to post, when to post. I was quickly losing control for free products. It just wasn't worth it. If you are just starting out, I urge you to just take a few things at a time that you know you are going to like or that fit into your brand. The more you grow, take even less. It's easier for me to have one paid post and then go buy what I want, rather than posting for free all the time.