January 26, 2018
Brunch Guide: State Fare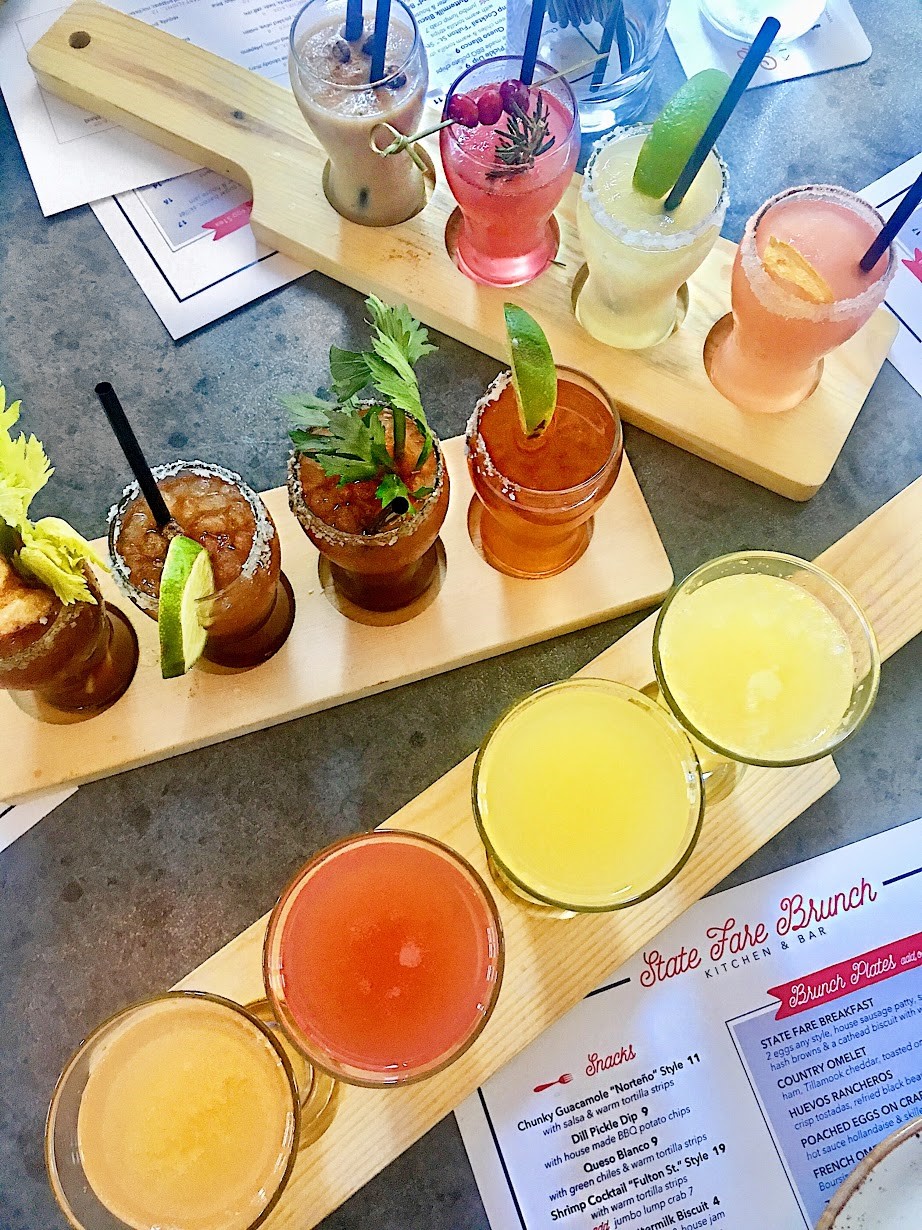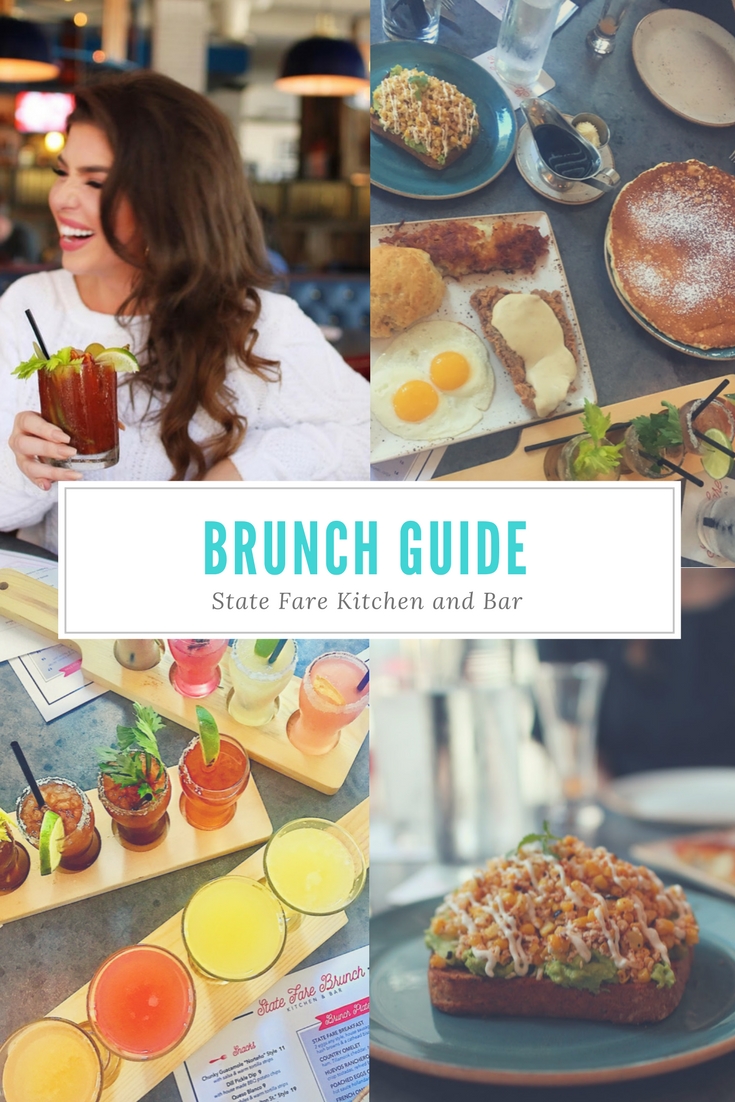 Well guys I couldn't stay away from this restaurant for very long, it is easily becoming one of my favorite spots in Houston. Today I'm telling y'all about their amazing brunch. To see my regular restaurant guide for State Fare click here.  Everything I had is beyond delicious and the atmosphere is so much fun. I highly recommend adding this to your list of places to try if you haven't gone yet!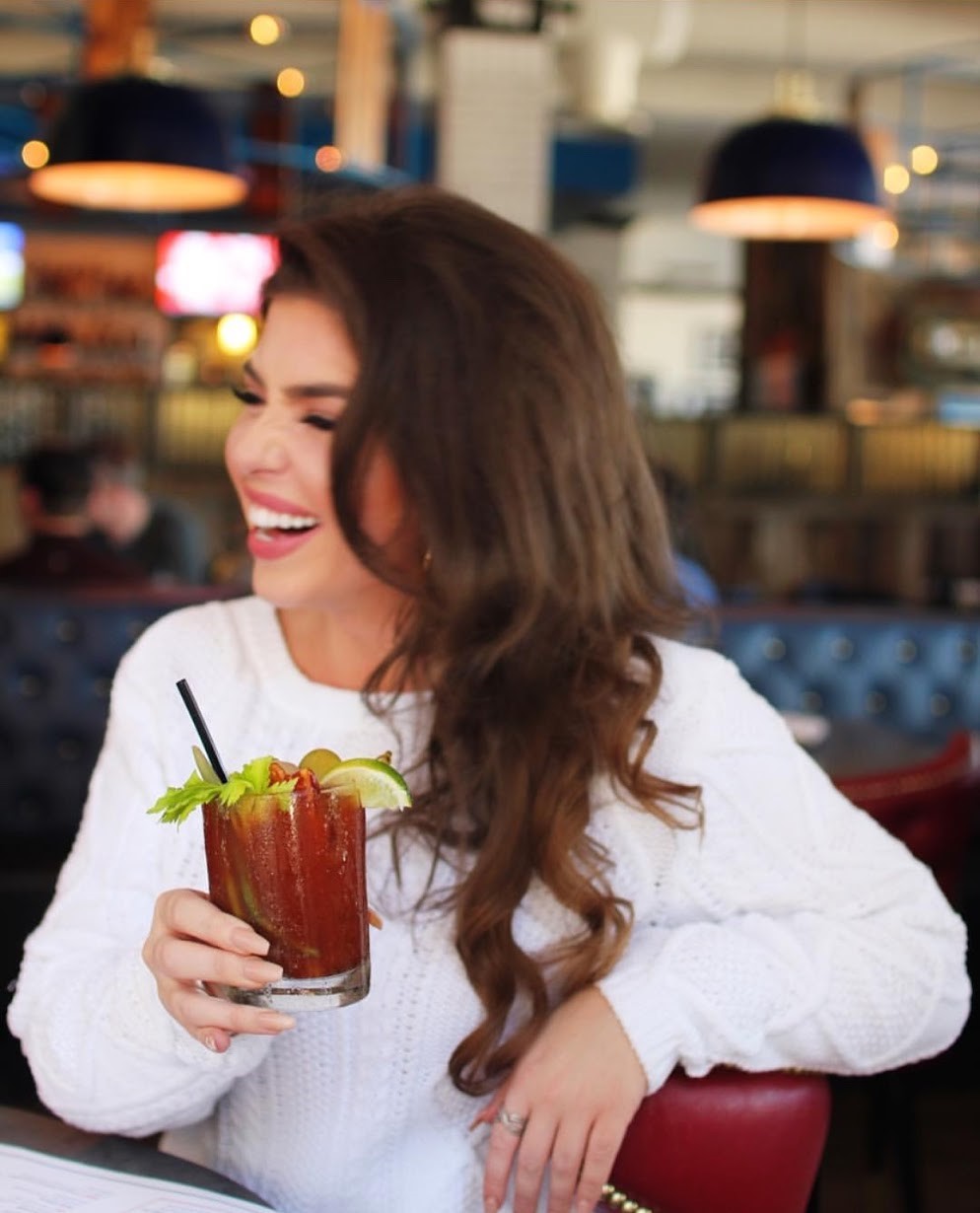 Where: 947 Gessner, Ste. B190, HOUSTON, TX 77024
When:
Monday-Thursday: 11AM-10PM
Friday: 11AM-11PM
Saturday: 10AM-11PM
Sunday: 10AM-10PM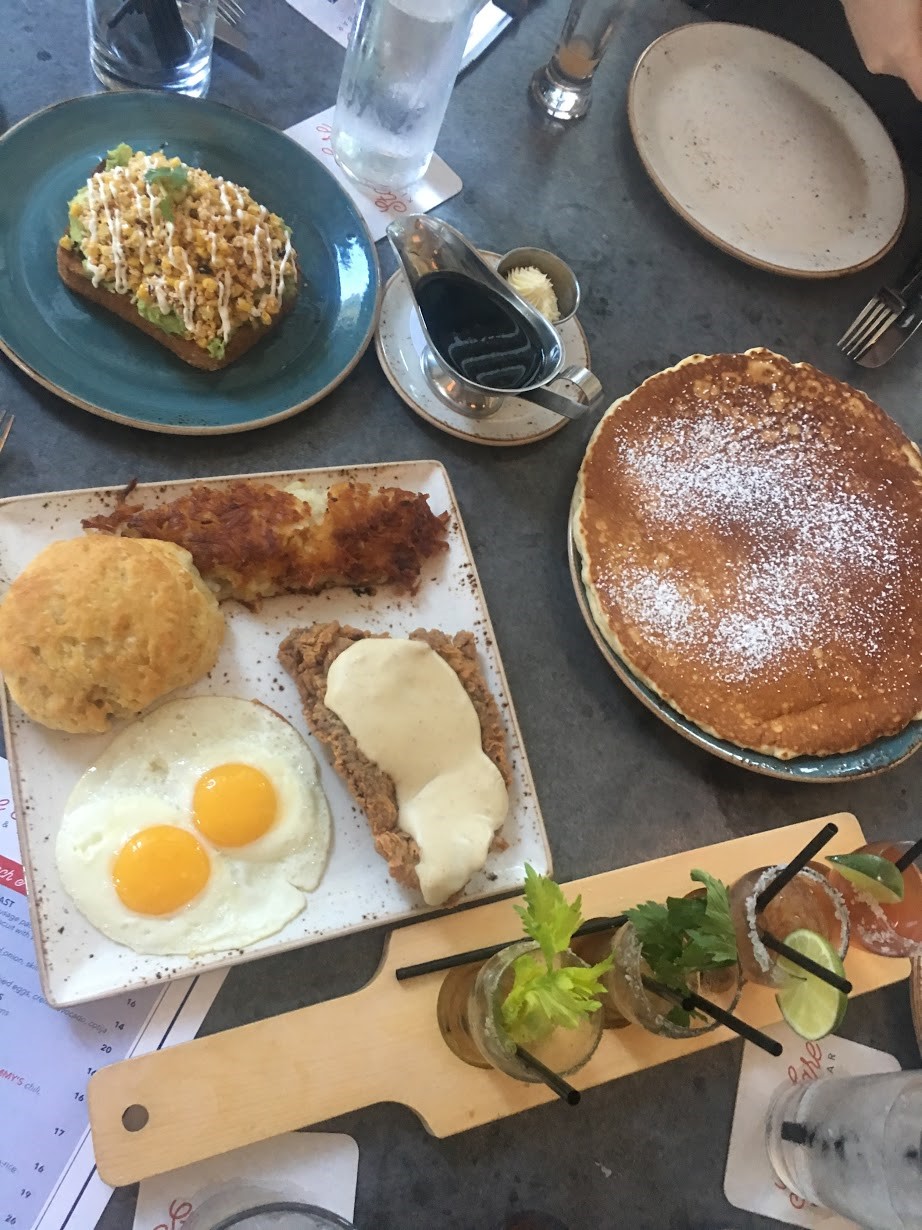 What to Eat-
Appetizers:
Loaded Hash Browns – Topped with Smoked Salmon, Sour Cream, Dill

Avocado & Street Corn Toast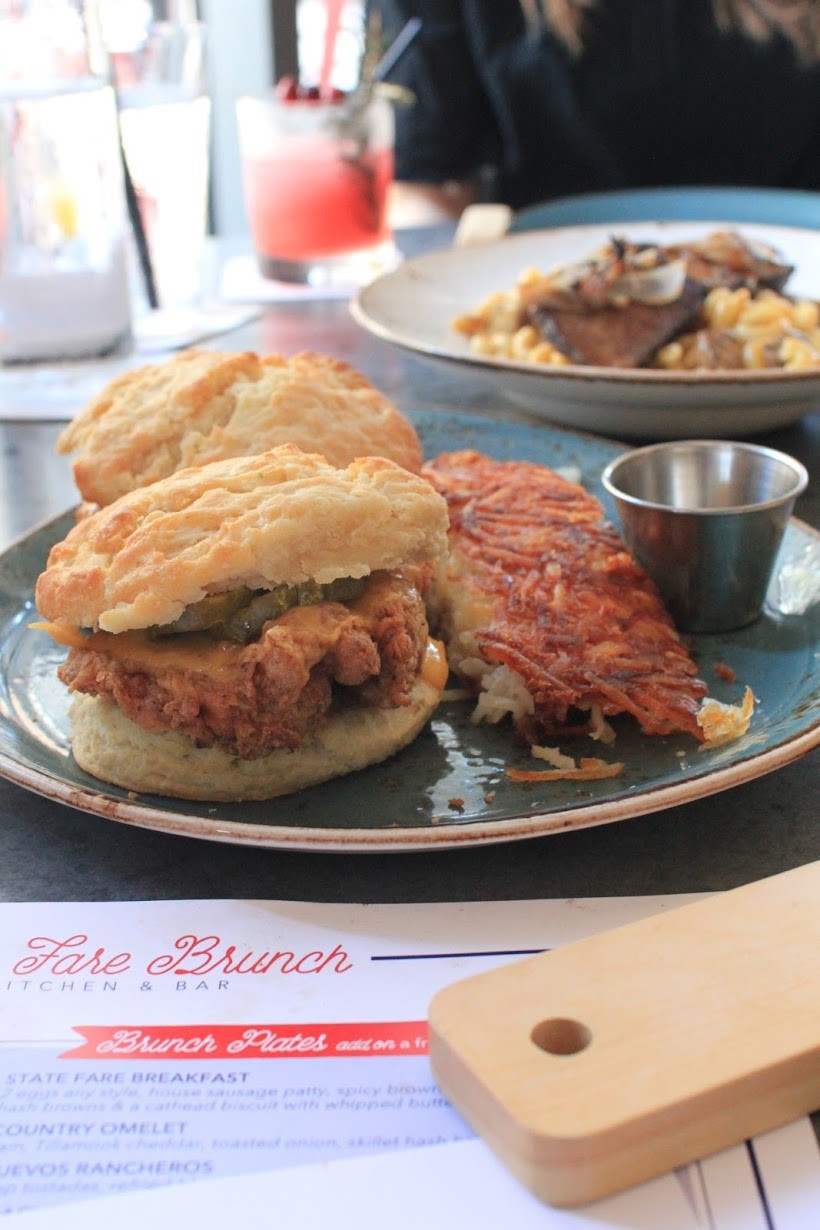 2 Cathead Buttermilk Biscuits & Skillet Hash Browns with Southern Fried Chicken Thighs, Tillamook Cheddar, b&b pickles, side of local honey
Entrées: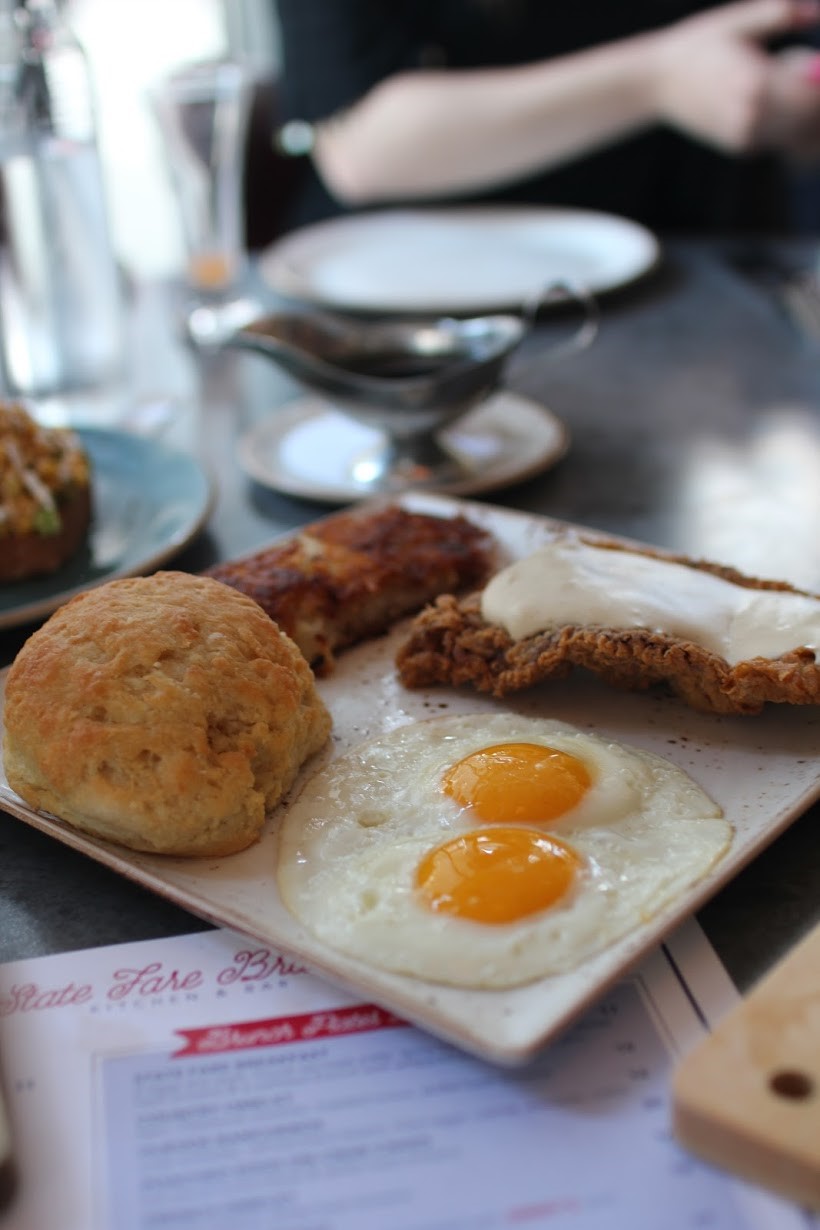 Chicken Friend Steak and Egg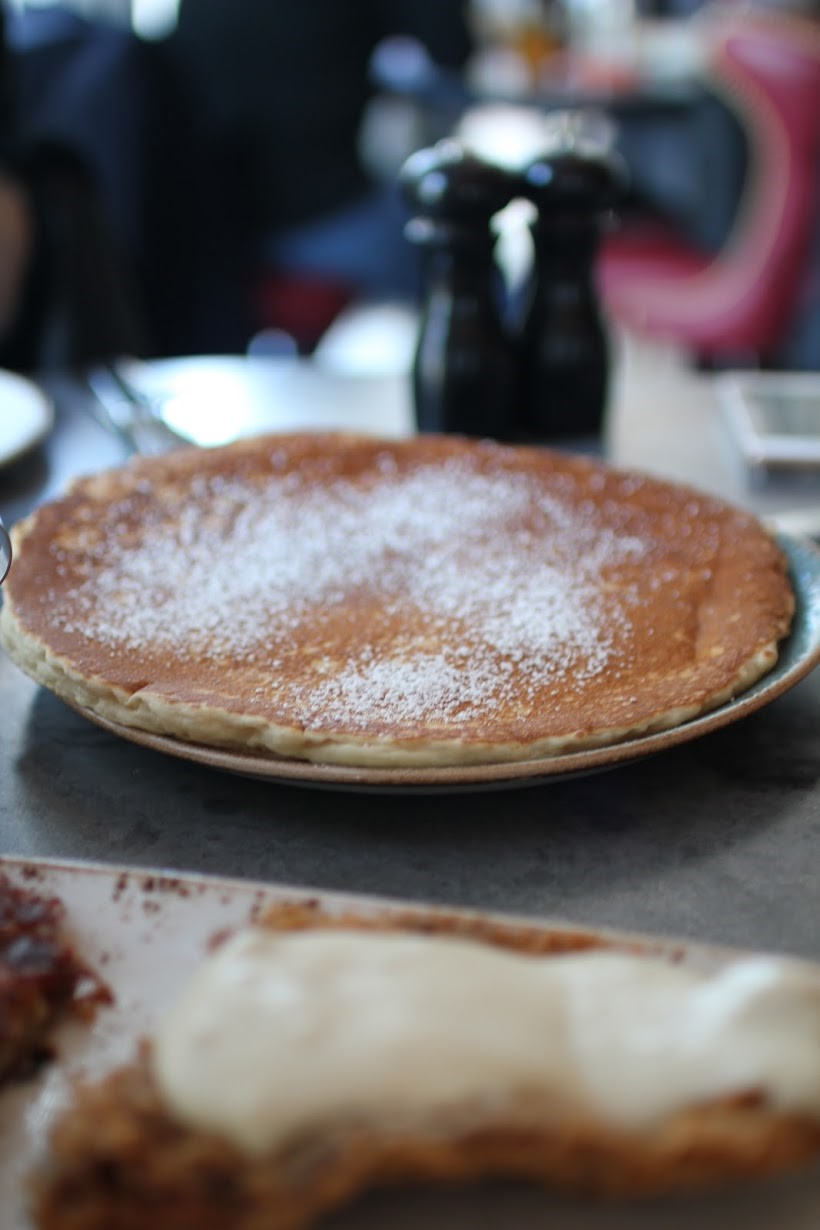 XXL Buttermilk Griddlecakes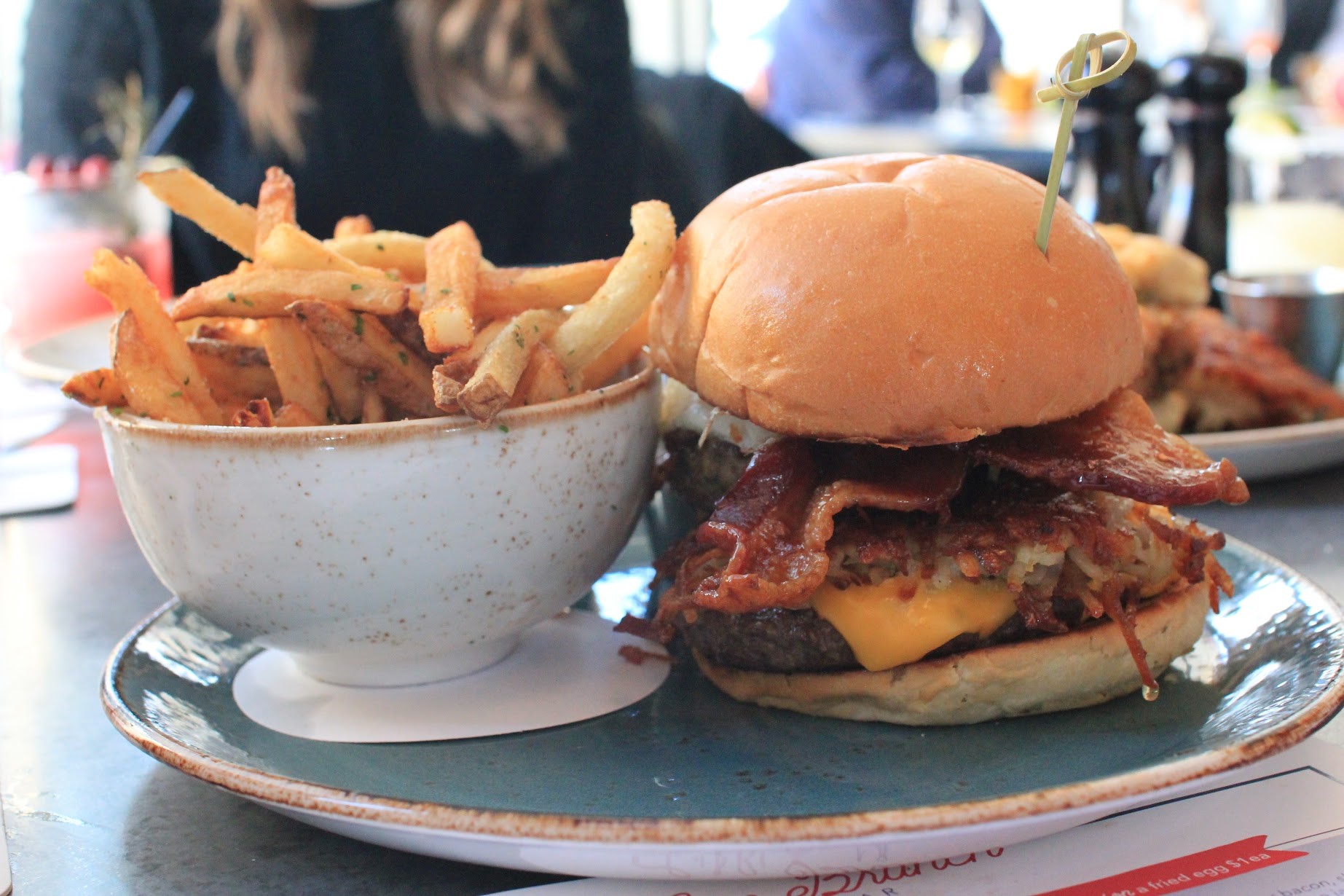 Big Brunch Burger
What to Drink: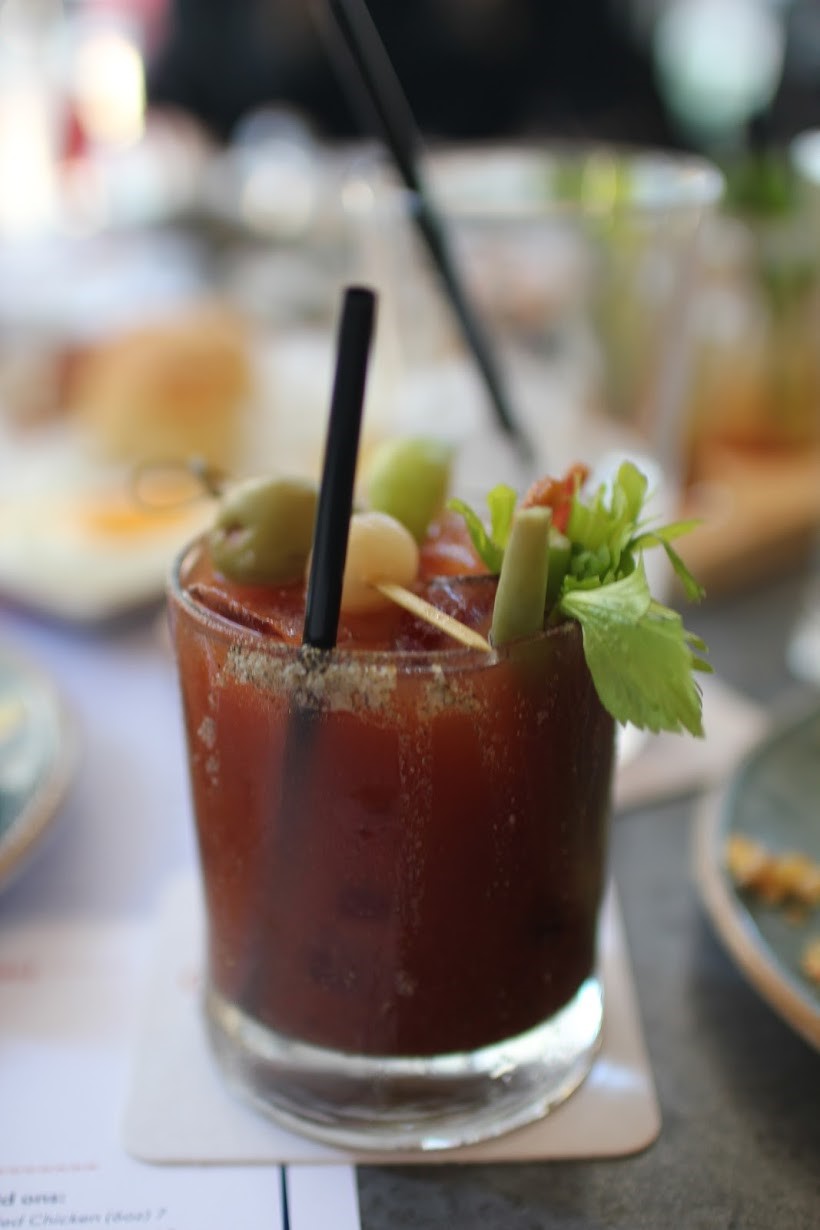 Bloody Mary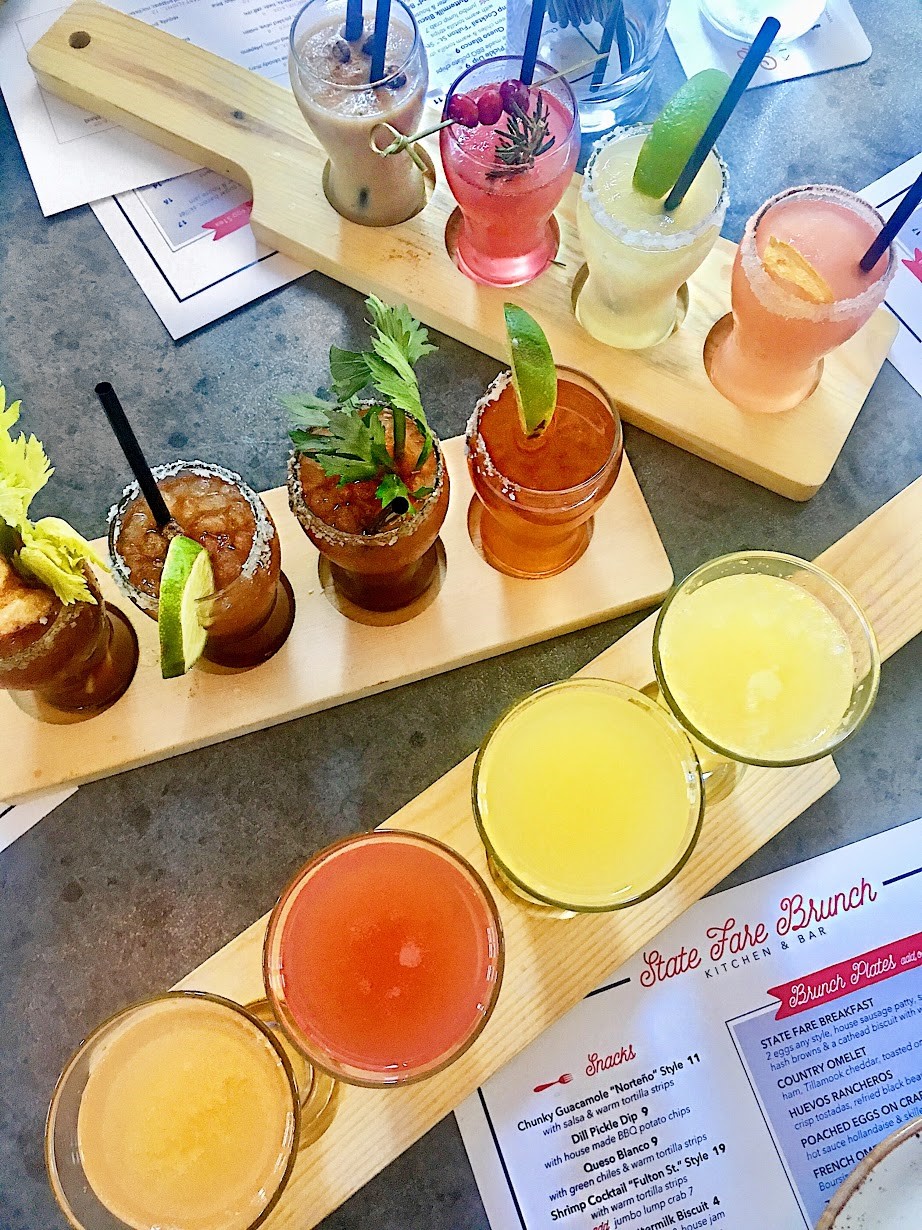 Frozen Cocktail flight – Central Park, Cranberry Surprise, Blood Orange Margarita, Margarita (top of the picture)
Bloody Mary Flight (middle of the picture) My favorite btw*
Mimosa Flight (bottom of picture)
What to Wear: Casual attire or a little nicer is fine.
Parking: Plenty of parking, either self or valet.
It's no surprise why I'm a fan of this place! This is my second time writing about it and I can say without a doubt it is definitely worth the visit! If you've ever been to State Fare let me know what you ordered, I'm always looking for new things on their menu to try!
Til next time,