February 7, 2018
Valentine's Flowers with FTD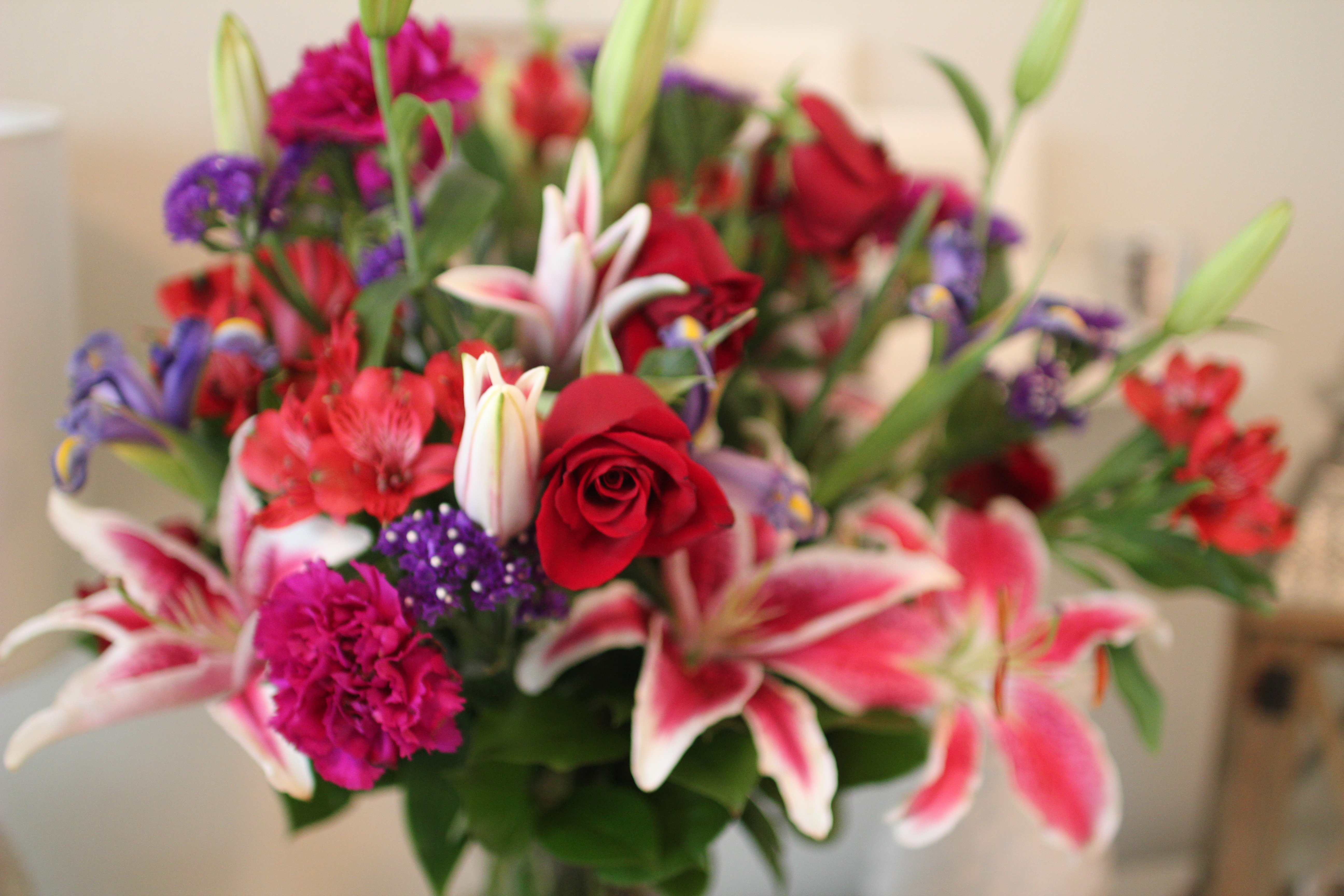 It's almost that time again… Valentine's Day! I know a lot of girls groan about this holiday and I don't blame you. If you are single like me, it can seem like a day to just be aware of your relationship status and eat lots of chocolate (LOL). But, it's not just for that. It's a great day to "share the love" too. Whether you choose to share it with your family, partner or bestie, there is a little something for everyone!
Momma Payne is going to getting some beautiful Valentine Day flowers (Tonya, if you're reading this, log off)! They are her favorite 🙂 My relationship with my mom means the world to me and I love any excuse to show her how much I love her.  I'm sending them through FTD. I love that no matter where I am in the country, I'm sending flowers that I know will be high quality and beautiful! The arrangement below is called The FTD Stunning Beauty. You can get 20% off your order through FTD too at this link https://www.ftd.com/ftdlove20.
Here's What's In This Arrangement:
Fragrant Stargazers Lillies
Red Roses
Lavender Carnations
Red Peruvian Lillies
Purple Matsumoto Asters
My flowers in the photos arrived 5 days ago! I know they look amazing! Here are some pro tips to make fresh flowers last even longer.
-Add pennies to your water – my Grandmother swore by this one. Pennies act as an acidifier, which prevents the growth of bacteria.
-Add sugar – A cube or a couple of tablespoons will make those stems stand right up. If you don't have sugar, you can also use about 1/4 cup soda (not diet – Sprite or something clear preferably) and it will do the same thing.
-White vinegar – 2 tablespoons will inhibit bacteria and keep those stems pretty
-Vodka – don't have white vinegar? A couple of tablespoons of your favorite clear spirit will do the same thing
-An aspirin – crush up an aspirin and place in the bottom of your vase before you add more water
And lastly, don't forget to change your lukewarm water every few days!
This post was in sponsorship with FTD. All opinions are my own.
SaveSave