February 6, 2018
Where to Eat in New Orleans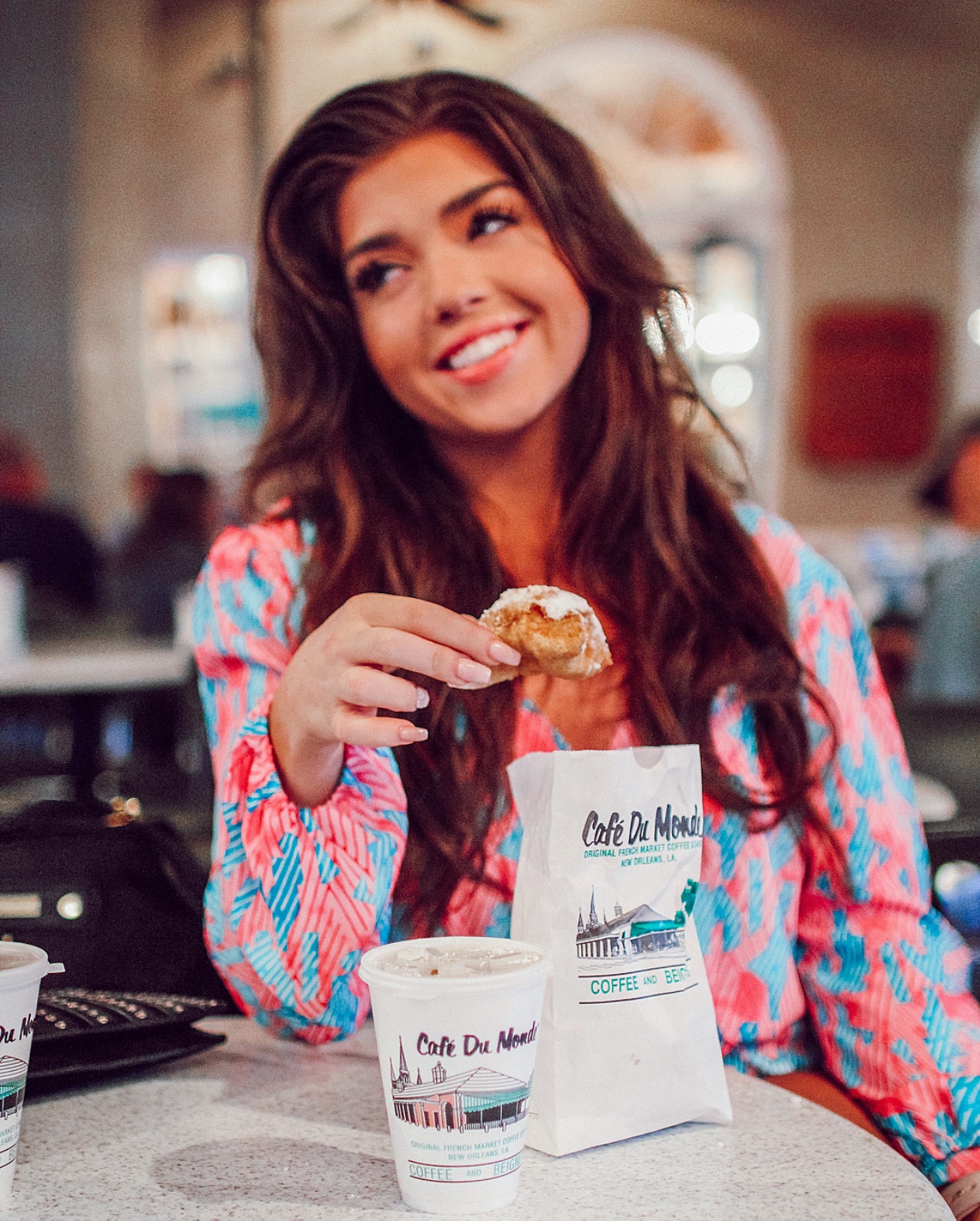 Ah, I just love New Orleans. The beautiful buildings, jazz music playing wherever you go and of course, the food. Here are some of my favorite bites in the city.
Café Du Monde.  Beignets anyone? Obviously, there is no choice here. You must go and order a café au lait too. This is non negotiable. You will probably do it more than once. Just go ahead and schedule it in. Early or really late, I go both.  They have been around since 1862 serving people 24 hours a day, 7 days a week. It can be really crowded so I suggest going in the off times. It's not unusual to wait over an hour. Bring cash for the walk up window or you can order table service if you don't mind the wait and want to stay awhile.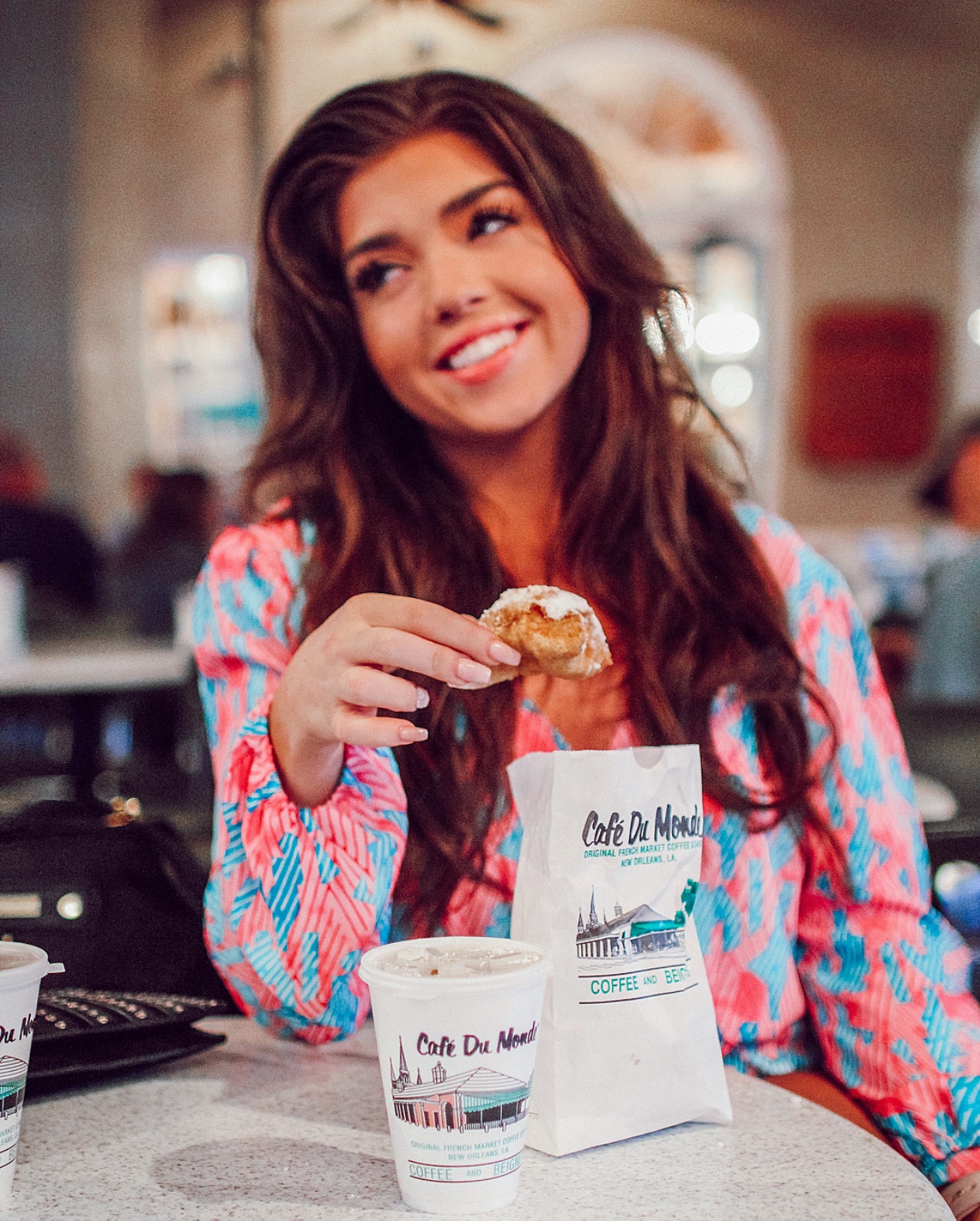 District Donuts. This is.. oh so much more than a donut shop. Located on Magazine Street, you can get the MOST delicious donut, of course but stay around for lunch and grab a slider. Oh my!
Brennan's. Yes, I know… cliché right? Well, there is a reason why they are on everyone's list. Go ahead and get your Eggs Benedict, Bananas Foster or Turtle Soup (which I don't do). They have an award winning wine list but their mixed drinks suit me just fine. Brunch, Lunch or Dinner. If I'm only allowing myself one five star restaurant, this is it. Their rickrack decor makes me swoon, literally. Reservations required unless you are hanging out at the Roost Bar. They have a bubbly happy hour, that on some days starts at yes, 9AM… only in New Orleans.
Ritz Carlton Afternoon Tea. This was my first time having their tea and it was delightful. If budget isn't a problem and you are looking for something girly to do, this is a great choice. You will have the choice of a 11:00AM or 2:30PM reservation. Make sure you carve out enough time that you fully soak in all the ambiance and mimosas you can handle. On a budget? Get the experience of hanging at the Ritz by stopping at the bar and grabbing a drink on your way to dinner.
Muriel's. Located in Jackson Square, it sits right in the heart of all the action. It seems that I make my way there on every trip and I'm just going to say it… I have no idea why. Their food is ok but this is snobbery at its best. I have the same experience every time I go. There are about a dozen expensive restaurants I would recommend before this one. Especially for brunch. Too harsh? Save your money and go buy your gumbo in a hole in the wall restaurant in the Quarter.
Ruby Slipper Cafe. The mantra of "there's no place like home" took special meaning after people were trying to return to their home after Katrina and The Ruby Slipper was born.  They have a casual diner atmosphere that serve locals and tourists alike. You won't be disappointed but make sure to get there before about 2PM. They are a breakfast/lunch spot only. They have several locations now but I've only been to the one in the French Quarter.
Stay tuned for more posts on one of my favorite cities.  If you have any questions or things to add, leave a comment below! Make sure to follow me on Instagram for more travel inspo.
SaveSave
SaveSave