March 19, 2018
Luxy Clip-in Extensions Review + Hair FAQ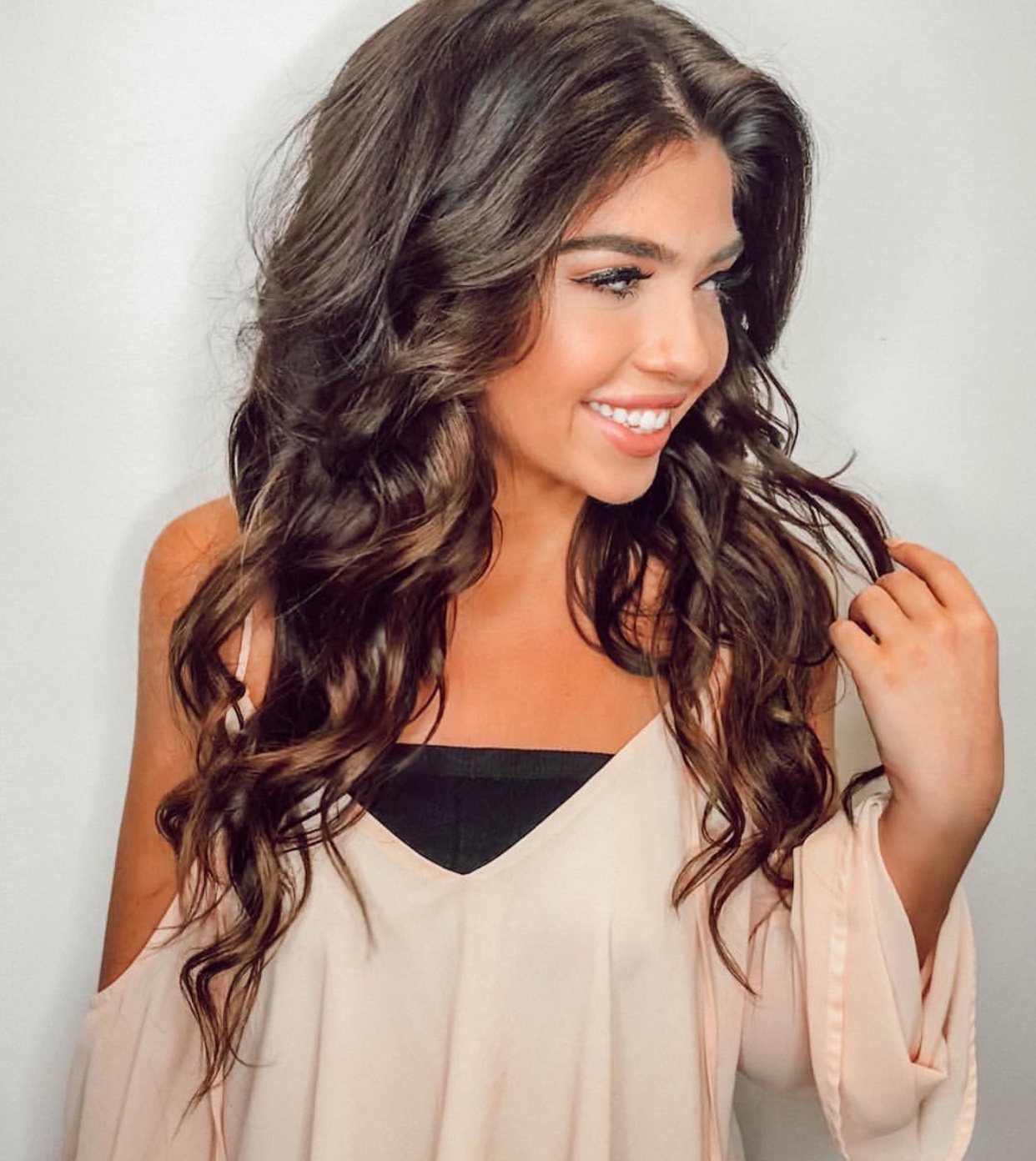 I get a lot of questions about my hair color, extensions, and the latest products I've been using. So, I compiled a cheat sheet! If you've followed my blog or Instagram, you may have noticed I color my hair all the time. But actually, I change up my hair color with extensions (lowlights, some highlighting, etc.).  I have been very hesitant to actually color my hair. Because my hair is very fine and thin, I've always been paranoid about damaging it. I connected with Sharon of Trademark Salon and she totally understood my concerns. She told me about a Goldwell glaze treatment I could try (think like a hair stain), instead of doing a harsh dye. It also gave me a chance to see if I liked my hair darker. About a month ago, Sharon used the Goldwell Elumen Glaze on my hair. Why wait until now to talk about it?  I wanted to wait a full month of the treatment before I shared my opinion. I'm happy to report that I loved my hair then and I am still loving the results now! Below are my before and after.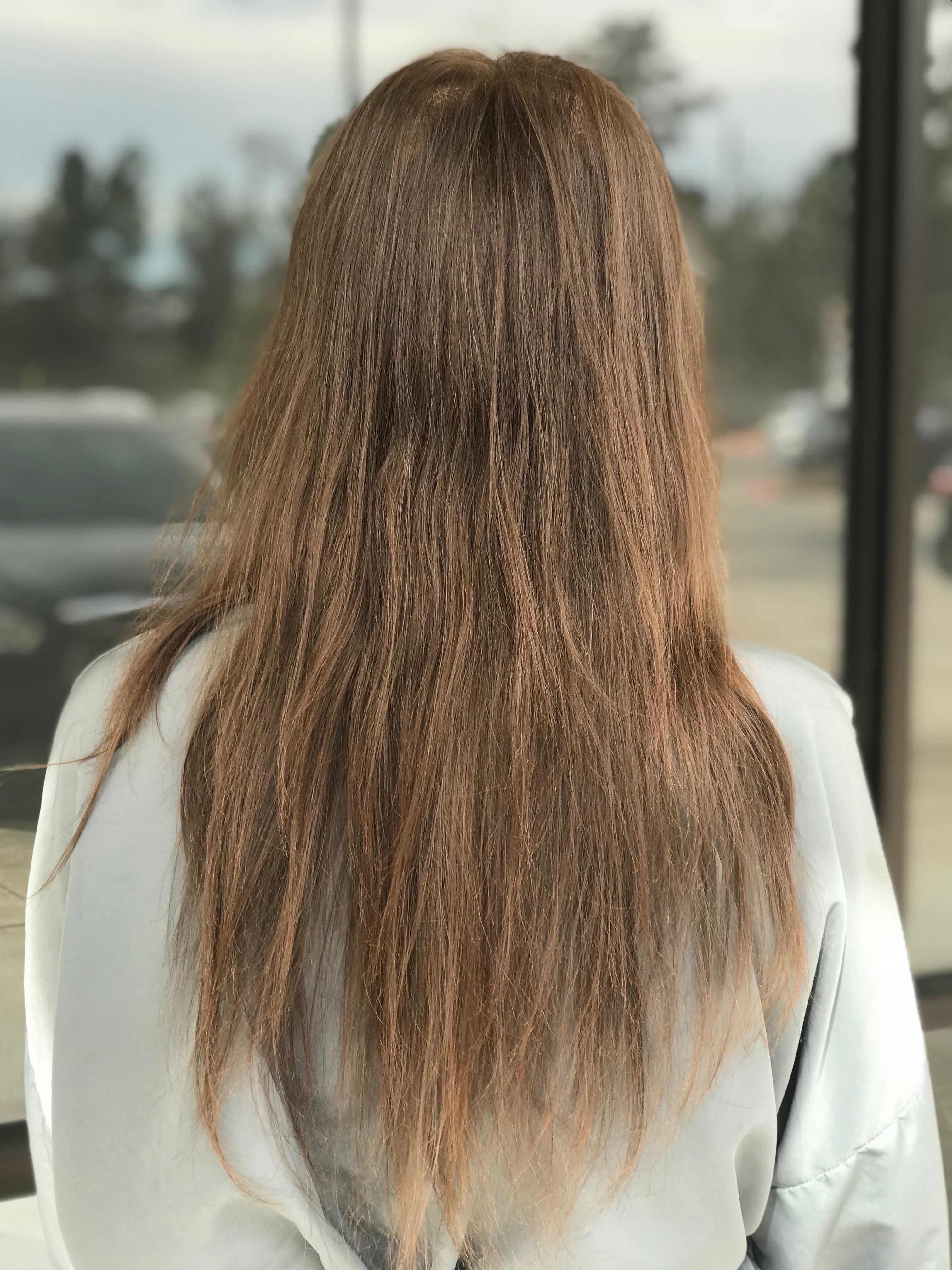 A huge difference! The glaze made my hair look and feel 100X healthier.
---
 OTHER HAIR FAQ
---
Do you still use extensions?
Yes! I went back to clip ins. I'm currently using Luxy Extensions (I'm not affiliated with them) and like them just as much as my old Bellami's I used to use. Luxy is a little cheaper too. However, Bellami has more color and length options, so it depends on what you specifically need.
What color Luxy's did you order?
I got chocolate brown originally, but Sharon colored them darker to match my new hair color. If you're unsure, use their color match service!
Why did you stop using tape-ins?
I love tape-ins! I go back and forth to let my scalp breathe. It's nice to be able to not wear weave sometimes, but I think they are a great option.
What products do you use?
Head and Shoulders: I have dandruff and use this about once a week on my hair, not my extensions. I don't really suggest it for color treated hair but, I have yet to find anything else that works.
Goldwell Color Brilliance Shampoo and Conditioner: This duo is for color treated hair. I use it about every 3-4 days. It's the same product I use to wash my clip-ins. Even if you don't custom color your extensions, you always wanted to use color protectant products on them.
Tresemme' Firm Hold Hairspray: Definitely works even in humidity! Plus its inexpensive so if I buy it on a trip I don't feel bad for tossing it before I go to the airport.
Evo Water Killer Dry Shampoo: I LOVE the smell of this you guys! It's like a man cologne but in the best way.
What hot tools do you use?
Straightener Brush: I rarely straighten my hair but when I do, I use this. It rocks!
Chi 1 in Curling Wand:  I've had this for years! It's my old faithful, I solely use this to curl my hair.
Chi Blow Dryer: Another great tool! I've had really great luck with Chi – this blowdryer has already lasted me years.
Are hot tools okay for extensions?
I can't speak for all extensions, but Bellami and Luxy can be styled like normal hair. Wash them, curl them etc. Just keep the heat below 400.
What salon do you go to?
For hair color, I went to Sharon at Trademark Salon (10300 Louetta Rd).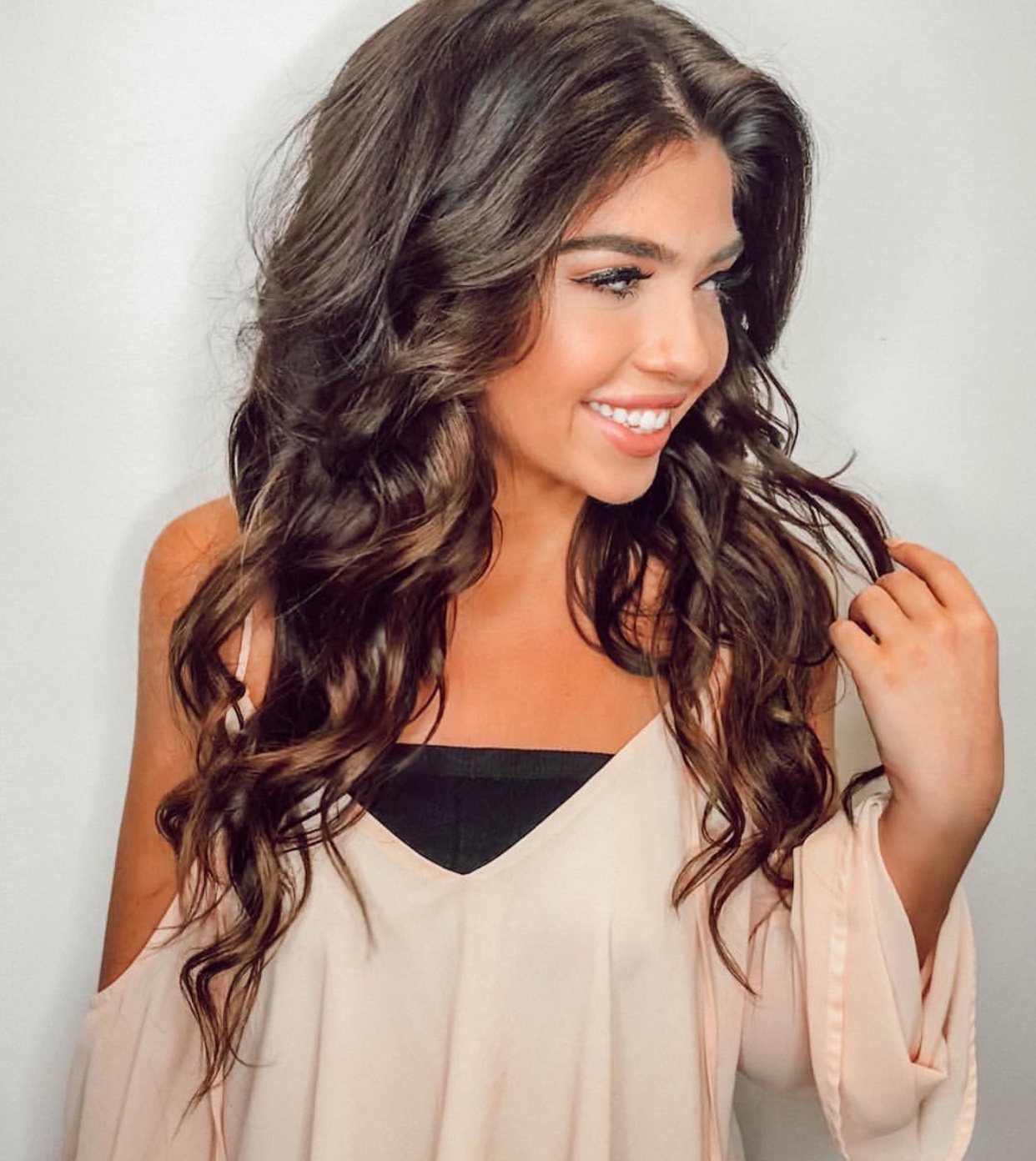 I hope this answered all of your mane related questions. If you have any questions feel free to leave them in the comments below. If you liked this post, you might enjoy My Everyday Drugstore Makeup Products.
SaveSave
SaveSave
SaveSave
SaveSaveSaveSave