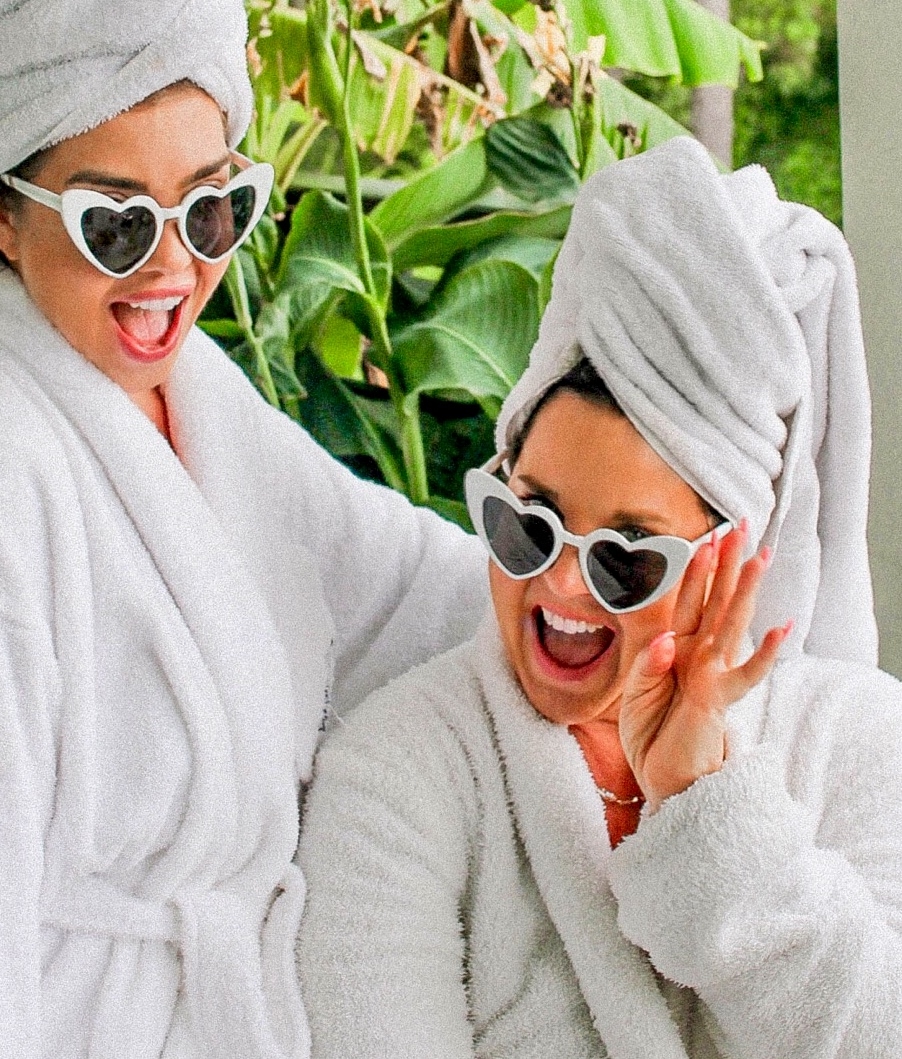 Yes, you read that right. I'm 24 and I got Botox. Actually Momma Payne and I both did!! You can see her post on her experience here. I've been playing with the idea forever and decided to just go for it! I've gone to a lot of different skin experts over the years and all of them recommended Botox and to start early. Why? Because when you start early, you prevent the wrinkles from getting any deeper. From my before photos, you can see the wrinkles were there but not deep (Also, I'm red in the before photos from having micro needling earlier in the week, not from the Botox).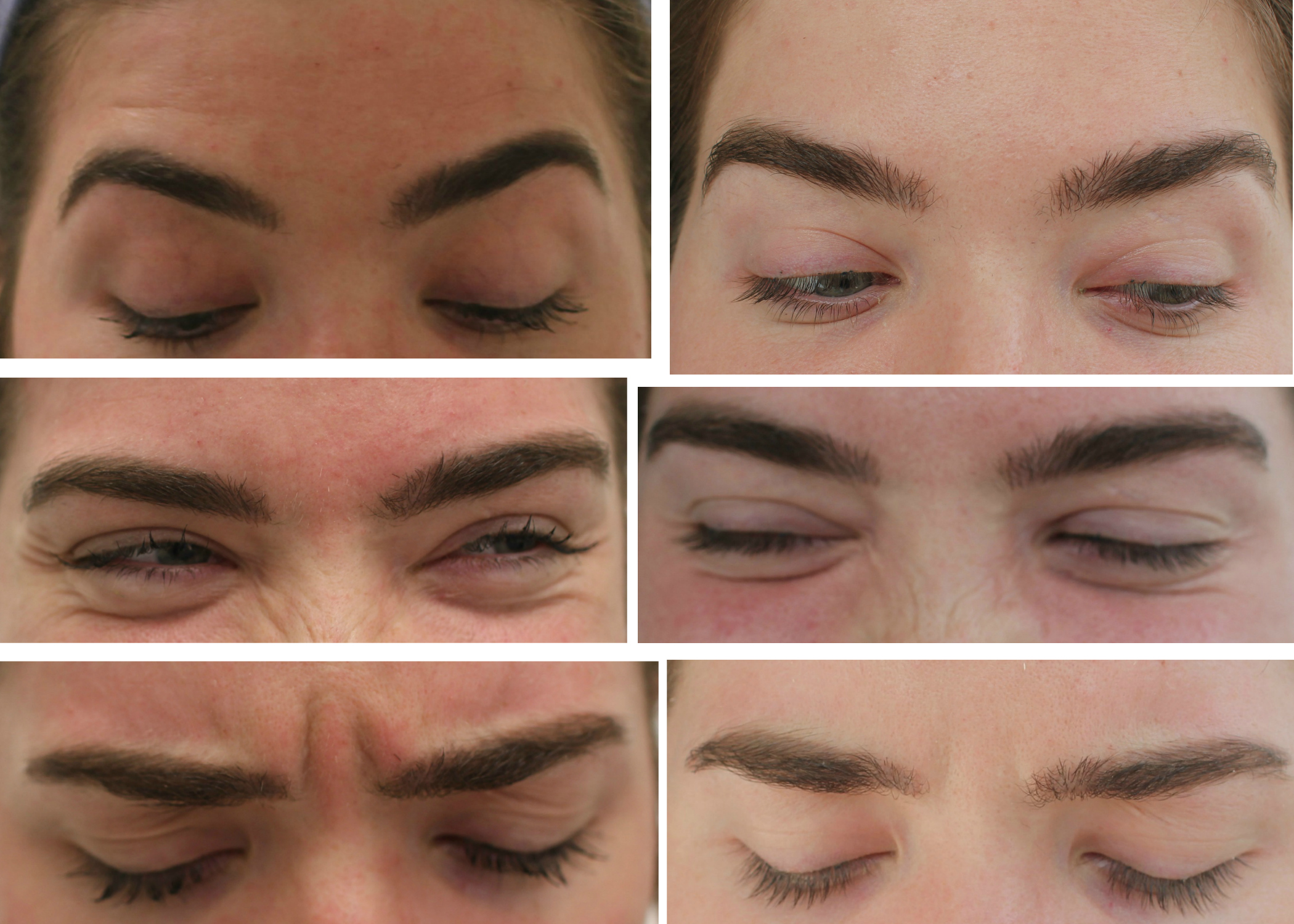 What is Botox?
According to Medical News Today, "Botulinum toxin is a drug used to reduce fine lines and wrinkles by paralyzing the underlying muscles."
What area did you inject?
Mostly my forehead with just a tad in my crow's feet and 11's (which are the scowl marks between your eyebrows).
Is it instant?
Actually, no! Honestly, that's what I thought but it takes 3 or more days to see the full results of Botox.
Does it hurt?
Everyone is probably different but for me, no. I didn't have a numbing cream, but it was no sweat!
As far as after the procedure, I did have headaches for a few days. My forehead felt tight like it was being pulled for at least a week. It's very slight and I would still get Botox done again, but it's something good to know when you are scheduling it. My mom, on the other hand, had no headaches at all.
How long does it last?
LaserAway told me 3-4 months is typical. However, I've heard that if your wrinkles aren't deep, it can last longer. (fingers crossed).
What is the aftercare like?
They ask you to not lay down for at least 4 hours and don't work out. Your Botox can shift, so I would just take it easy the whole day. There are side effects to Botox, so if something doesn't seem right, contact a professional. You may need a touch-up and tweaking.
How much does it cost?
For something similar to my procedure, you could expect to pay around $200, but it can vary depending on where you go and how many units you get.
Where did you go and why?
I went to LaserAway (5385 Westheimer Rd) because I've been going there for over a year for my laser hair removal treatments. They've always done such a great job, so I decided to try out their other services. So happy I did! I also LOVE that I can recommend a place that more of y'all can go (not just my Houston girls) since they have locations all over the U.S.
I HIGHLY recommend Botox, maybe more than any other beauty treatment I've done! We spend so much on beauty products for our face to "maybe" have results when you could get Botox and be wrinkle free! It's so awesome!! And bonus! My makeup goes on so smooth now. Safe to say, I will continue to get Botox done.
Let me know if y'all have any other questions, I'd be happy to answer them!
Til next time,
Madison
————————————————————————————————————————————–
MOMMA PAYNE'S EXPERIENCE WITH BOTOX
At 49, I'm probably late to the Botox game. I've had vertical lines on my forehead since my early 20's. As I got older, they were worse, but then I started getting the horizontal lines as well. I've been wanting to try Botox for years! I 'm thrilled with the results!! It's been a few weeks and I'm still so happy with it!
What is Botox?
Botox targets the wrinkles from repetitive muscle movement caused by laughing, scowling and squinting to name a few. Botox blocks the nerve signals to a specific muscle causing temporary paralysis.
How much Botox did I need?
Botox is sold by the unit. I used 34 units. Half of that was on my forehead and 11's and the rest were split on my crow's feet. I think that's an average amount for those particular areas of the face for someone who is around my age.
Where did I have it done?
Both my daughter and I had the Botox procedure done at LaserAway in Houston, Texas (5385 Westheimer Rd, Houston, TX 77056).
What is the procedure like?
I'm not exactly sure what I expected but it was quick, non-invasive with almost no pain. I had three main areas of concentration… my forehead, my 11's (those two straight lines in between the eyebrows) and crow's feet on my eyes. And no, it really didn't hurt. It felt a bit like a slight mosquito bite. I started by making exaggerated expressions so it could be determined where I needed the injections. I had approximately 15 injection points on my forehead and 5 to 6 on each side of my eye around the crow's feet area (the laugh lines on the outer edge of my eye). I always thought Botox was instant but it takes from about 3 days to a week to take effect.
What is the aftercare like? Very little. I put a small ice pack on for a few minutes and they instructed to not lay down for four hours.

Full Disclosure-I had more eye makeup and bronzer in the after shots and the lighting was a lot better. 
How long does it lasts?
It normally lasts between 3 to 4 months. I had mine approximately one month ago and I had little or no side effects. No headaches, no swelling, no bruising.
What were my results?
My results are fantastic! The horizontal lines on my forehead are gone. The large vertical wrinkles were reduced but would require filler to show a significant decrease. I have a line or two on my crow's feet area but the majority are gone. The 11's in between my eyebrows are greatly reduced. The look is very natural and I will definitely do this again.
How much does it cost?
Depending on the number of units, it can be anywhere from $200 – $400.
LaserAway was fantastic! They knew exactly what MY face needed. It looks so natural and I would definitely recommend this procedure to anyone looking to decrease some of those trouble spots that we all get as we get older!  Whomever you choose, all reputable places will offer a followup in a few weeks to see if any adjustments are needed.
Until Next Time!