October 8, 2018
My CoolSculpting Results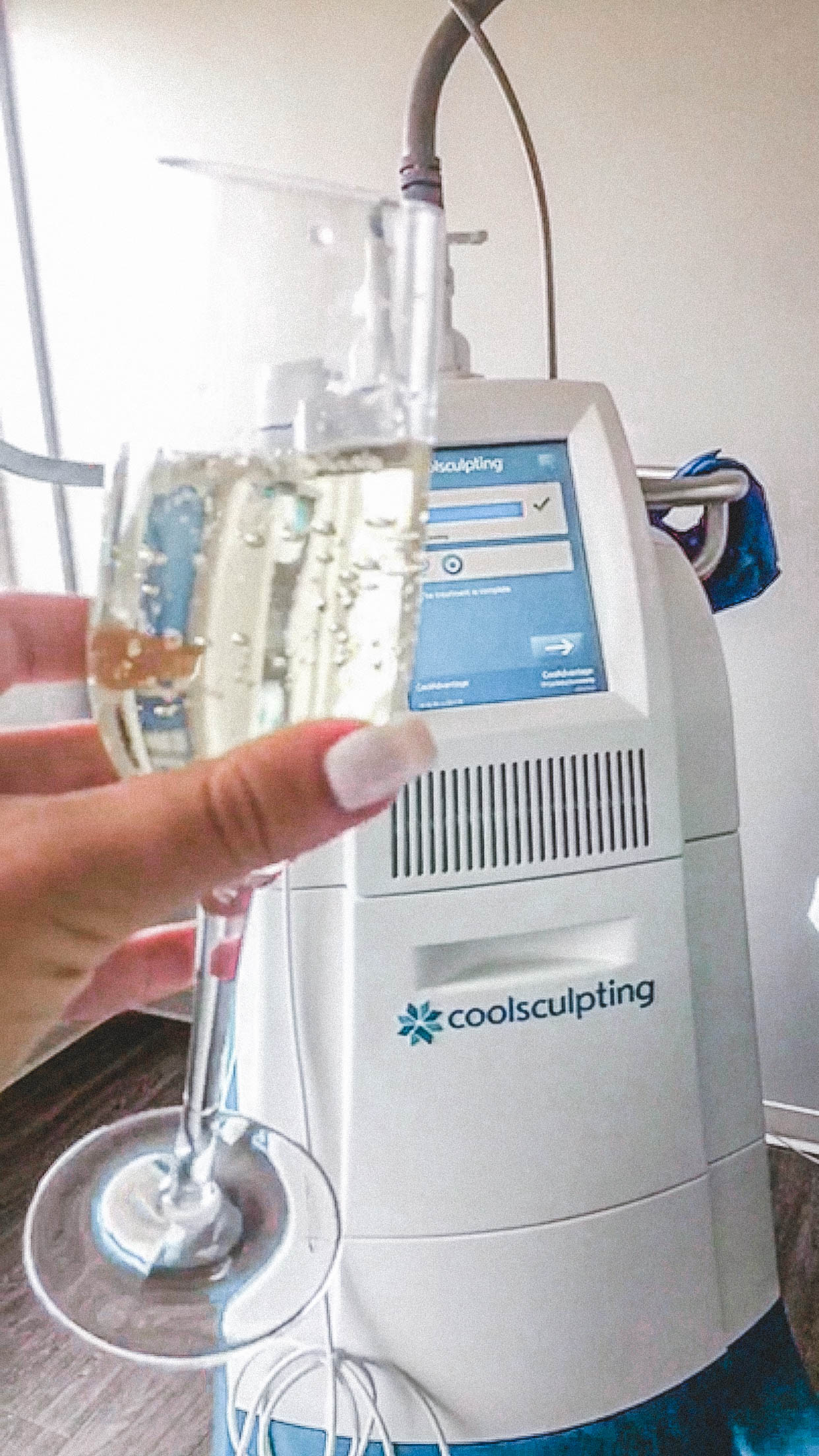 I love being a human guinea pig for y'all and trying out new procedures, however, this was one that I was very reluctant to try. For the past few years, my inbox and DMs have been flooded with questions about coolsculpting. I had heard such mixed reviews on coolscupting. However, after I talked to Lori of Da Vinci Body, I knew I was willing to try it with her and her team.
During my first consultation with Lori, I was put completely at ease. It was like I was chatting with a girlfriend. To make sure I was a good candidate for the procedure, we discussed what my goals were and looked at my areas of concern. Lori was SUPER honest with me that coolscuplting isn't for everyone. I knew she was only going to recommend this procedure service if it was actually going to work on me.
What is Coolscultping? According to their site "CoolSculpting (clinically known as cryolipolysis) is the world's number one non-surgical fat reduction treatment. It doesn't just reduce the appearance of fat — it reduces actual fat in a client's body by literally freezing it to death. Because the procedure is able to highly target and reduce fat cells, it's often referred to as body contouring or body sculpting. You're essentially carving out extra fat to show a more chiseled physique, but without any of the complications of major surgery".
Why Coolscultping over other procedures? It's noninvasive which makes it a great option over liposuction or other invasive surgeries to combat fat. However, it may not be the right fat loss or body sculpting solution for everyone. Your doctor will assess your candidacy during your initial consultation.
What areas can you do it? Chin, arms, axilla (also known as tank top fat or "chicken wings"), bra fat, waist, hips, love handles, abdomen, inner thighs, outer thighs, knees, and banana roll are all areas that can be improved with CoolSculpting.
What area did you do? I did my arms. My weight has fluctuated quite a bit, but no matter what size I am, I always carry extra weight in my arms.
Does it help you lose weight? Technically no. But, you will see a difference in your shape, which is what I was looking for. Fat does not weigh very much, so CoolSculpting clients do not typically see the number on the scale dramatically reduced. However, CoolSculpting does help reduce inches.
Does it hurt? Okay, honestly a little, but only for the first 5 minutes. After that, I was SO cold that I just became numb which was bearable. The treatment rooms were so nice and comfortable too.
How many treatments is it? I did one treatment, but others may do 2-3.
What's the recovery? After the procedure, I was fine. I definitely could've gone back to work or run errands (yay, noninvasive)! However, my arms stayed partially numb for about a week that wasn't painful, but just a strange feeling. Worth it tho!
Did it work? Yes! Here are my results after one treatment. I am very happy with my results- you can see the hang of my arms is visibly smaller. This is a stubborn area for me & will take all the help I can get (LOL).
Before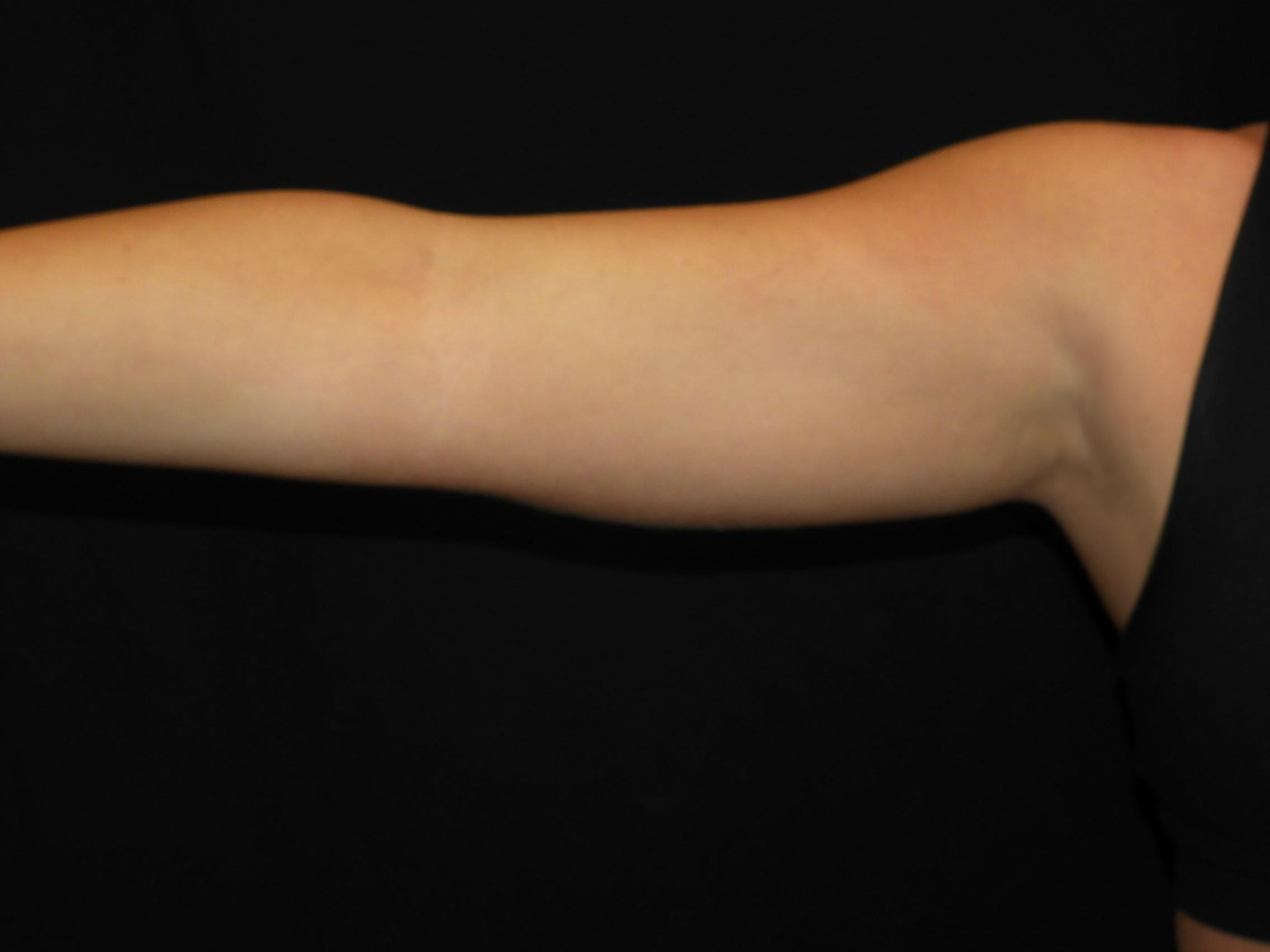 After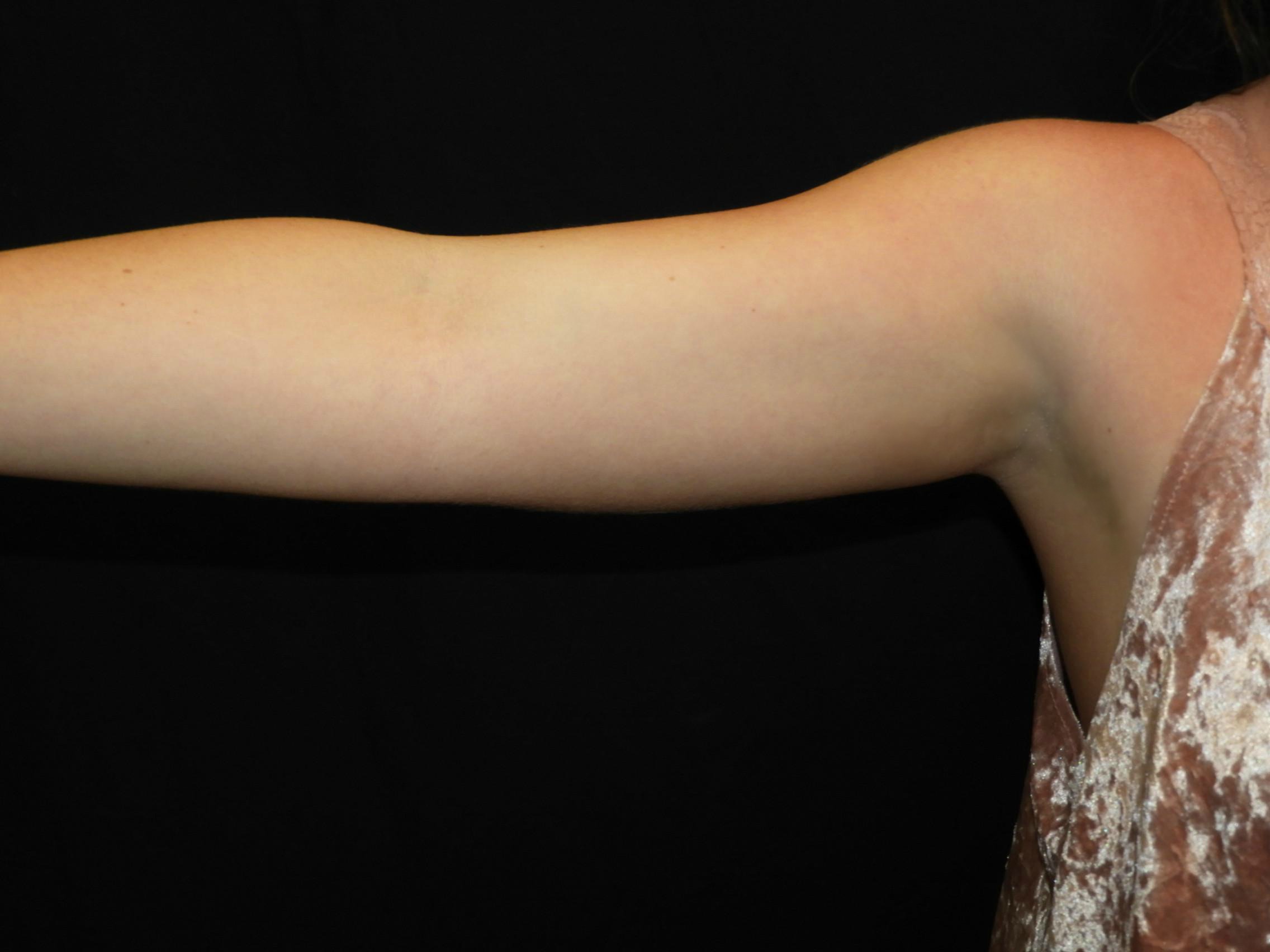 How long does it take to see results? The above photos were taken 30 days after treatment. Some people see results after 3 weeks of the procedure to a few months. It takes time for the destroyed fat cells to be processed and removed from the patient's body.
Disclaimer: All coolscupting is not made equal. There are a lot of medispas doing this procedure incorrectly. That's one of the reasons why you may have heard in the past that it doesn't really work. One of the reasons I finally agreed to try it was because coolscupting is all that Da Vinci Body offers. If you are going to try CooScupting make sure you go to the experts! Contact Da Vinci Body for pricing and more info!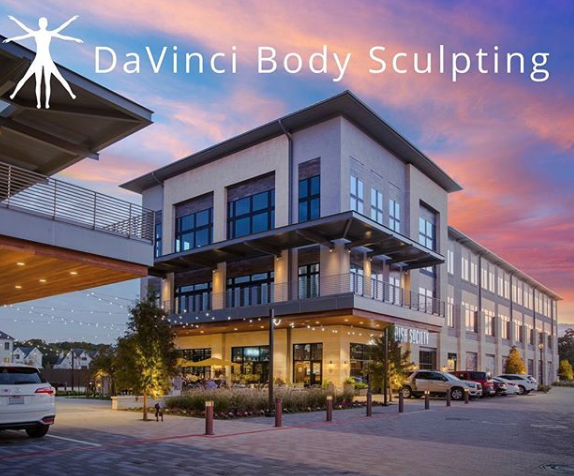 Til next time,
Madz