December 26, 2018
All My Hair Secrets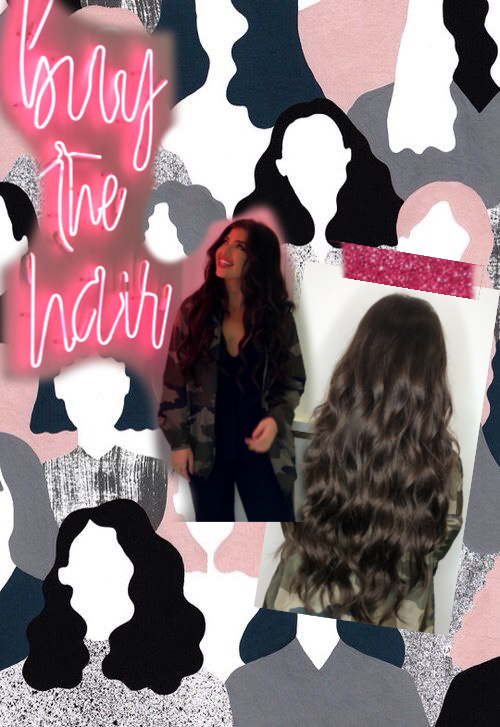 Talking about my favorite thing- WEAVE! I've been getting so many comments about my hair on Instagram! I switched up my extensions, so I thought it was as good of a time as any to give you the breakdown of my new look.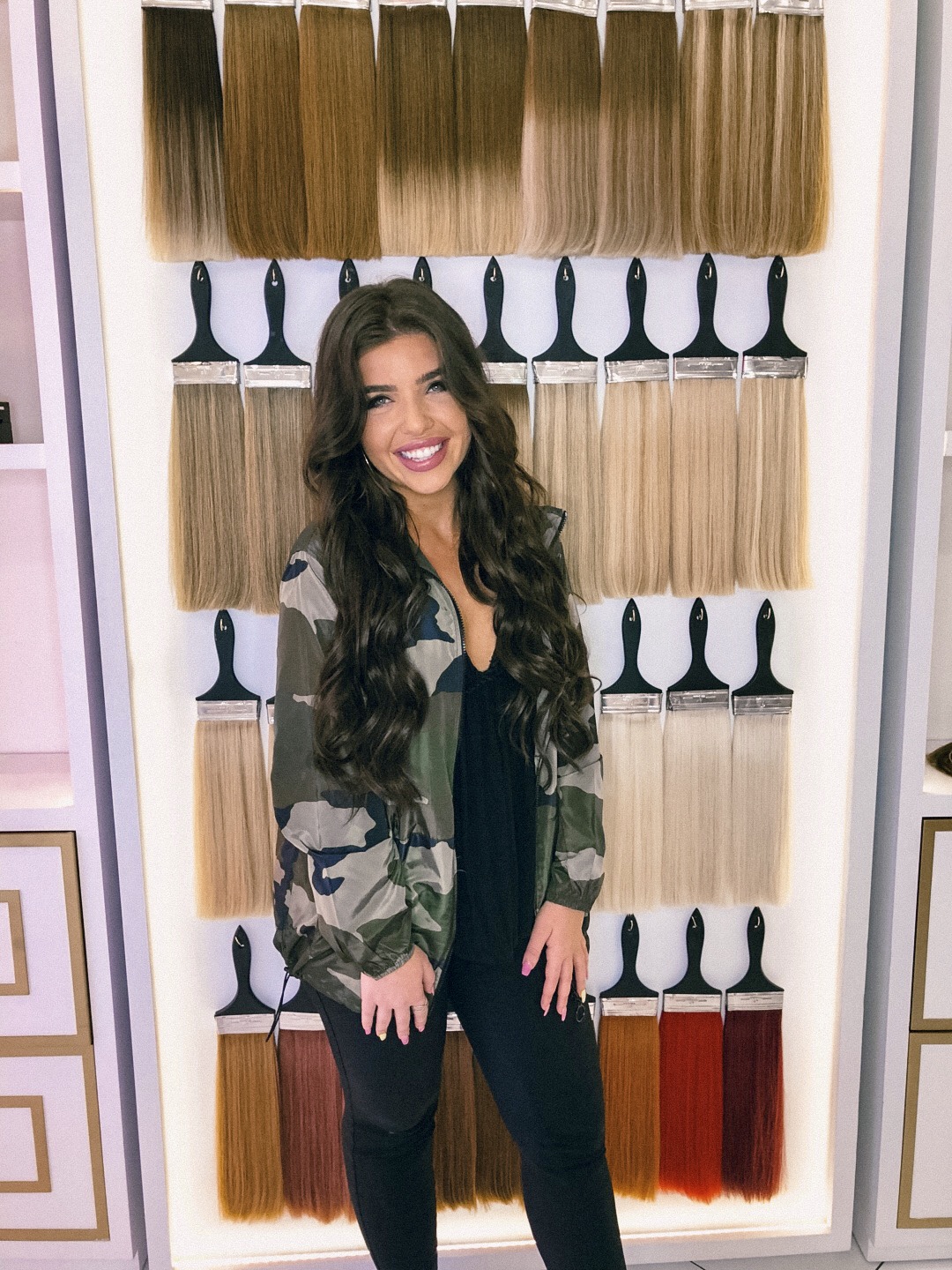 Is your hair colored? No, I currently am wearing my natural color.
Do you wear extensions? YES! I tried a few different extensions but I currently am wearing clip-ins.
What kind? They are Bellami Magnifica clip in collection 24″ in Dark Brown and I wear a pack and a half.
Do you go to a hair stylist? Not currently- but I did visit Houston's Bellami Beauty Bar & Rimmie (Instagram @Rimderellaa) picked out my length -(which I'm obsessed with!!) and custom cut the extensions for me! Highly recommend. Plus the salon is so Instagrammable!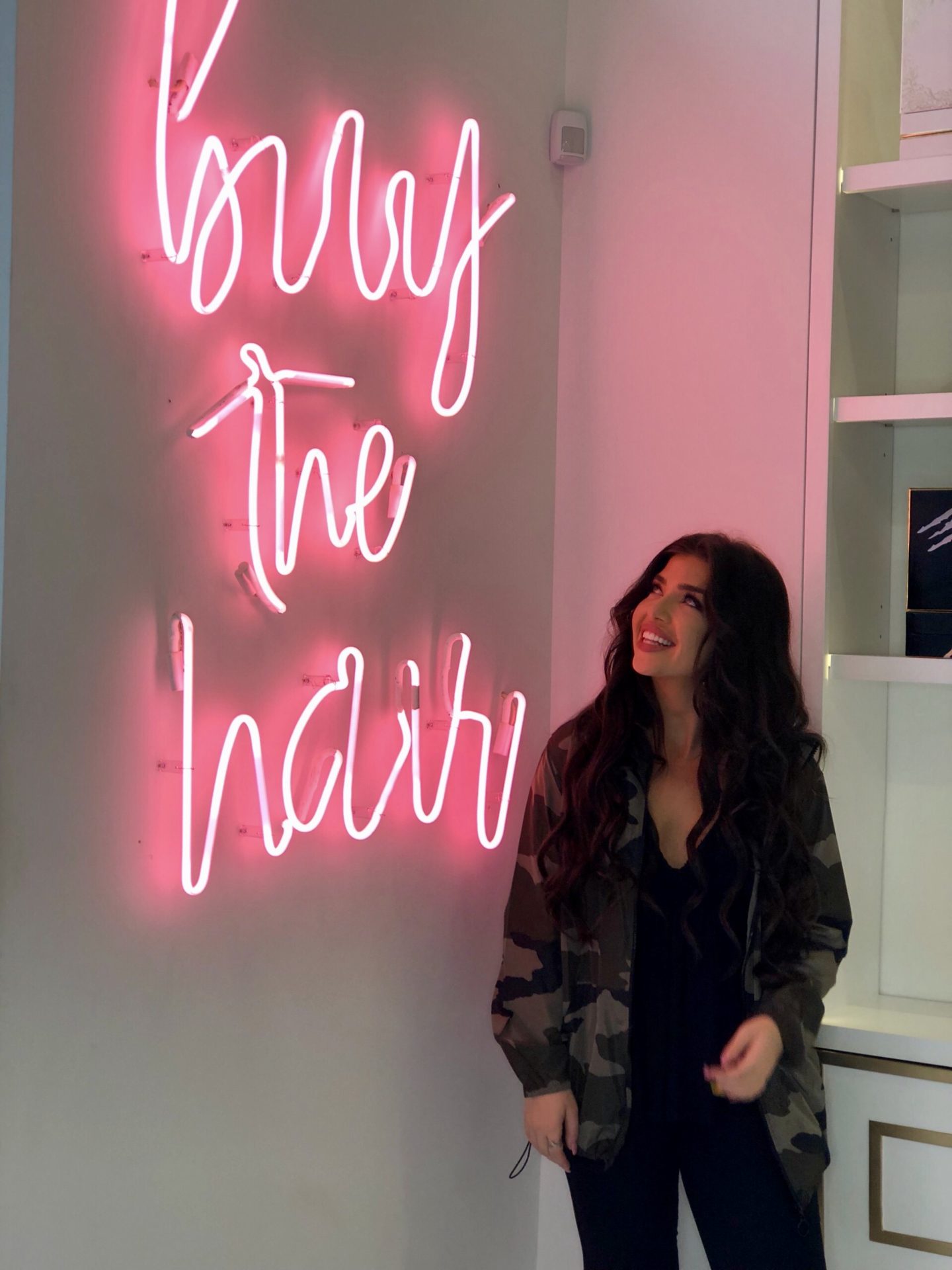 How do you style it? I was using my one inch Chi but then Bellami sent me their 12 in 1 curling iron and I'm in LOVE – no this isn't an ad for Bellami, I just really think they are the best! I did this look here with one of their attatchments.
What products do you use? I'm honestly not picky on shampoo and conditioner, I usually rotate those out with whatever but I ALWAYS use Head and Shoulders. I know all hair stylists are probably cringing but I have awful dandruff, and it's the only thing I've ever used that keeps my scalp clean. And I always use a wet brush – major key for taking care of my hair and extensions. It's also perfect for brushing out your curls to that beautiful relaxed wave.
How do you store them? I just keep them in a clear ziplock- I have a carrier but for me this is easier.
How long is your actual hair? Below is my before and after. I've really been working on growing out my hair and this is actually the longest it's been in years! Baby steps (lol).
Let me know if you have any other questions about my hair extensions!
til next time,
Madz
Shop the Post