January 10, 2019
Mother/Daughter: We got Lip Fillers!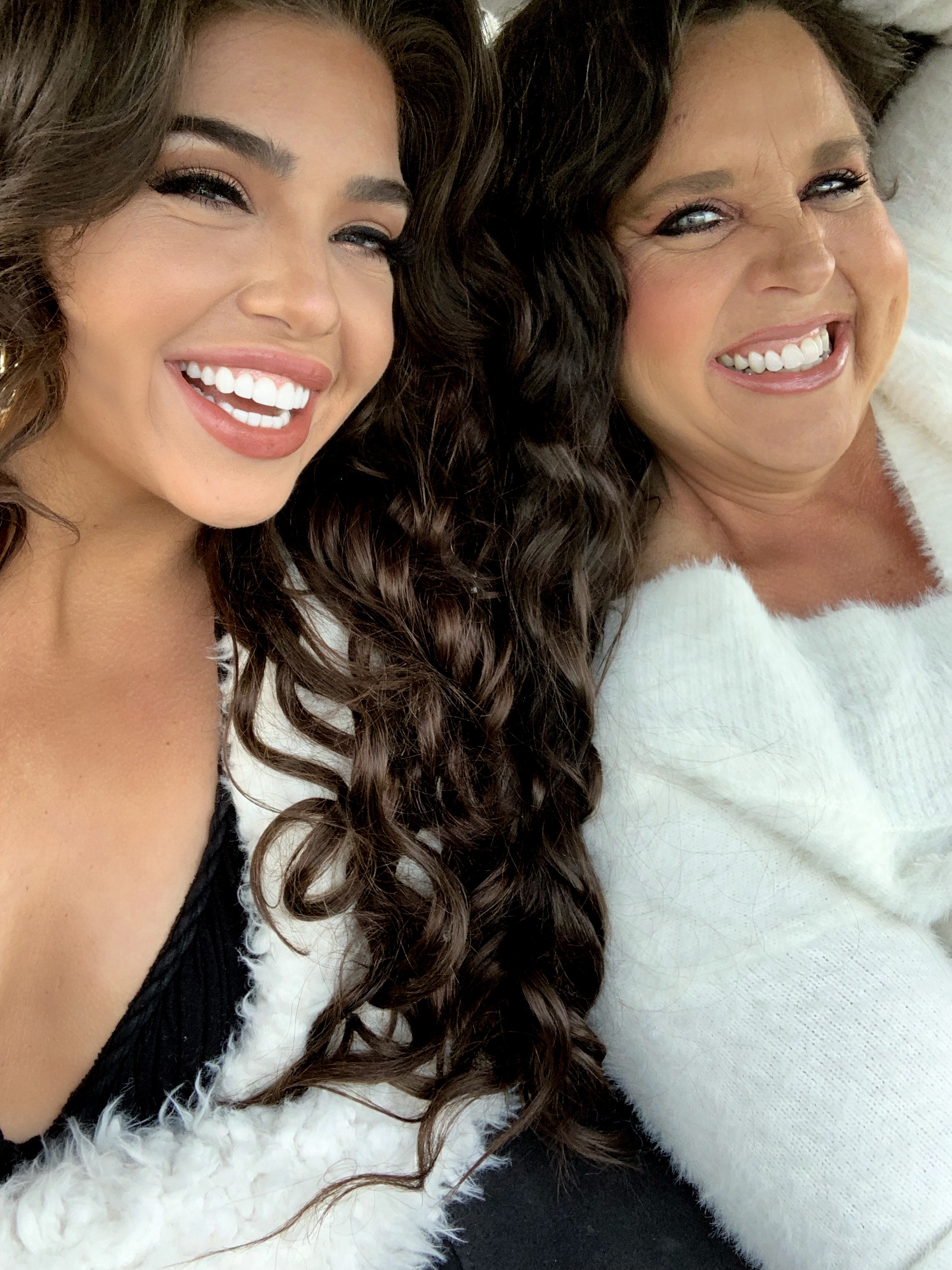 DISCLAIMER: *If plastic surgery offends you, you may want to skip this post*
If you've been following me for a while you know I'm a BIG fan of lip filler! I started when I was 21 and have been doing it every year to year and a half since. For Tonya's big 5-0 I decided to take her to get hers done as well and *spoiler alert* she loved them! Here's everything you need to know about lip fillers whether you are 25 or 50!
Which filler did you get & how much? We got Juvederm Ultra Plus, one syringe each. Often girls will tell me they don't want their lips to be "too big," and it ultimately depends on your lip shape and current volume. At the bottom of this post you can see our before and afters. Our lips look completely different sizes while getting injected with approximately same amount of filler.
Where did you go? Sabrina Injects (IG: @Sabrina_Injects), and we cannot recommend her enough! My favorite thing about her the placement of the injections and how she builds your lip up (think built-in lip liner). I've had my lips done by three different injectors and Sabrina is hands down my favorite. It MATTERS who you get injected by. It is your face, so please go to someone that comes highly recommended.
How much does it cost? Our lips are about $600-$650 each, but it depends where you go, how much you get injected, etc. I think about $500-$1000 is industry standard.
How long does it last? Everyone varies, but we feel like our lips looked like we just had them done for about 6 months-9 months. Between 9-12 months there was still volume but considerably less. This is a procedure that will require annual maintenance.
Does it hurt? The whole procedure very quick, so keep that in mind. Some areas of the lips are worse than others but expect some discomfort (comparable to Botox), and make sure you are numbed first!
What is the downtime? Our lips were swollen for about 3- 5 days. We both had mild bruising, but it could be covered with lipstick.
What's the biggest difference you notice in having lip filler?
Madison: I love that I don't "pucker" up in photos anymore. I now have a pout, so I don't have to force one. I also love that I don't feel the need to always wear lipstick to make my lips look larger. The way Sabrina injects I look like I have lip liner and full lips no matter what.
Tonya: Even though I had full lips when I was younger, I was losing volume as I got older. And I am starting to get fine lip lines. I love having more volume, but it was also an unexpected benefit to have those fine lines smoothed out. It does make you look younger!
Before & Afters- Unfortunately, I didn't take a side photo of my lips, but you can see Tonya's below. Also, I am derma planning immediately! Wow, ya girl is hairy (lol).
Have you ever gotten your lips done? Let us know in the comments below!
Until next time,
Madz + Tonya