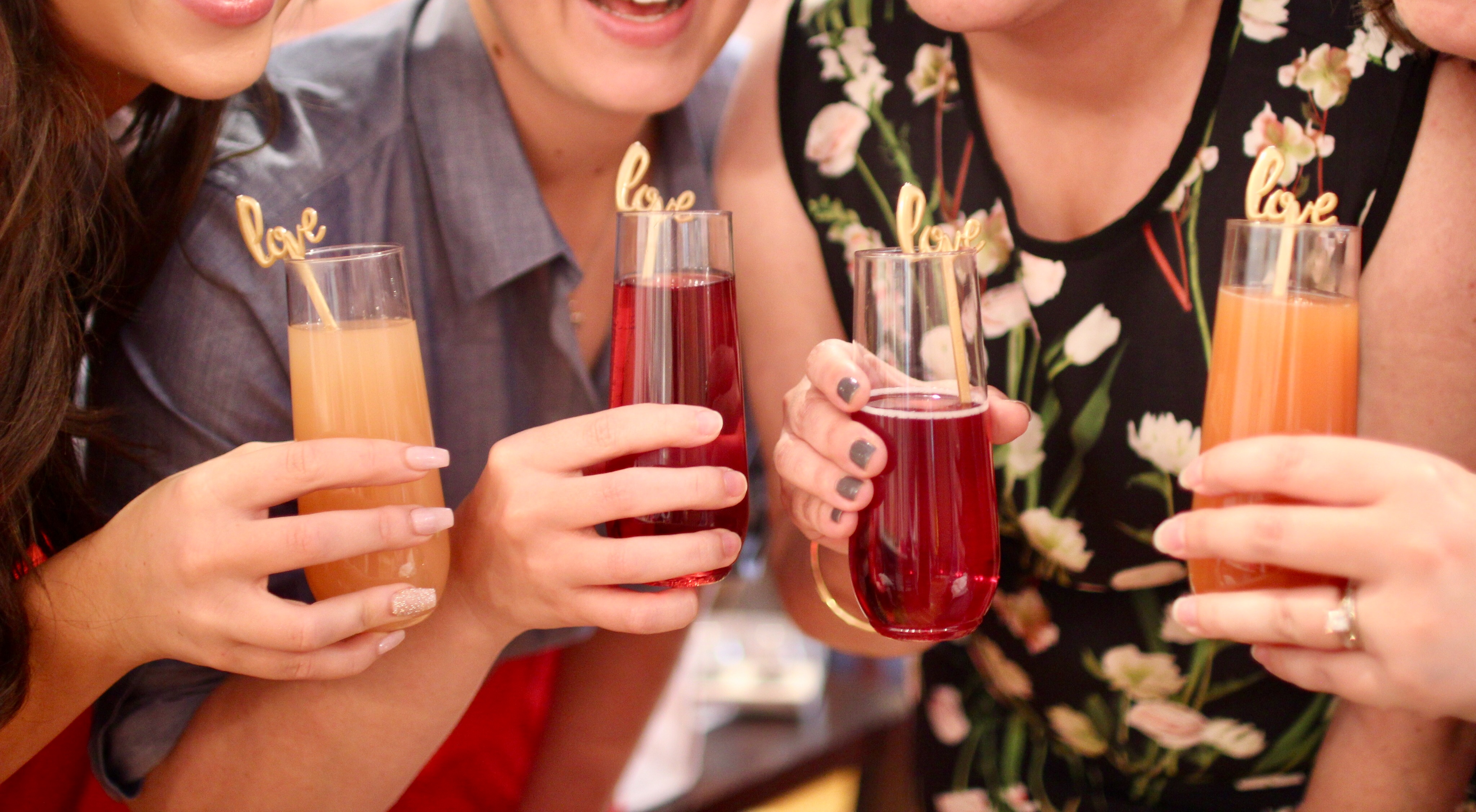 Happy first day of 2018 AND even more importantly…. it's the season premiere of The Bachelor!! It's my guilty pleasure (judge me later) or DM me if you watch it too, so we can talk about it, LOL. I whipped up this fun peach cocktail for the occasion. It's a great recipe for your next girl's night or like me, Bachelor watch party. It's easy to make and has my favorite ingredient ever, Moscato.
4 ounces Moscato
3/4 ounces Peach Schnapps
3 ounces Pineapple Juice
1/2 ounce Strawberry Puree
Combine the above ingredients in a shaker with ice, shake it up for about 20-30 seconds, and then pour into your favorite glass.
Enjoy!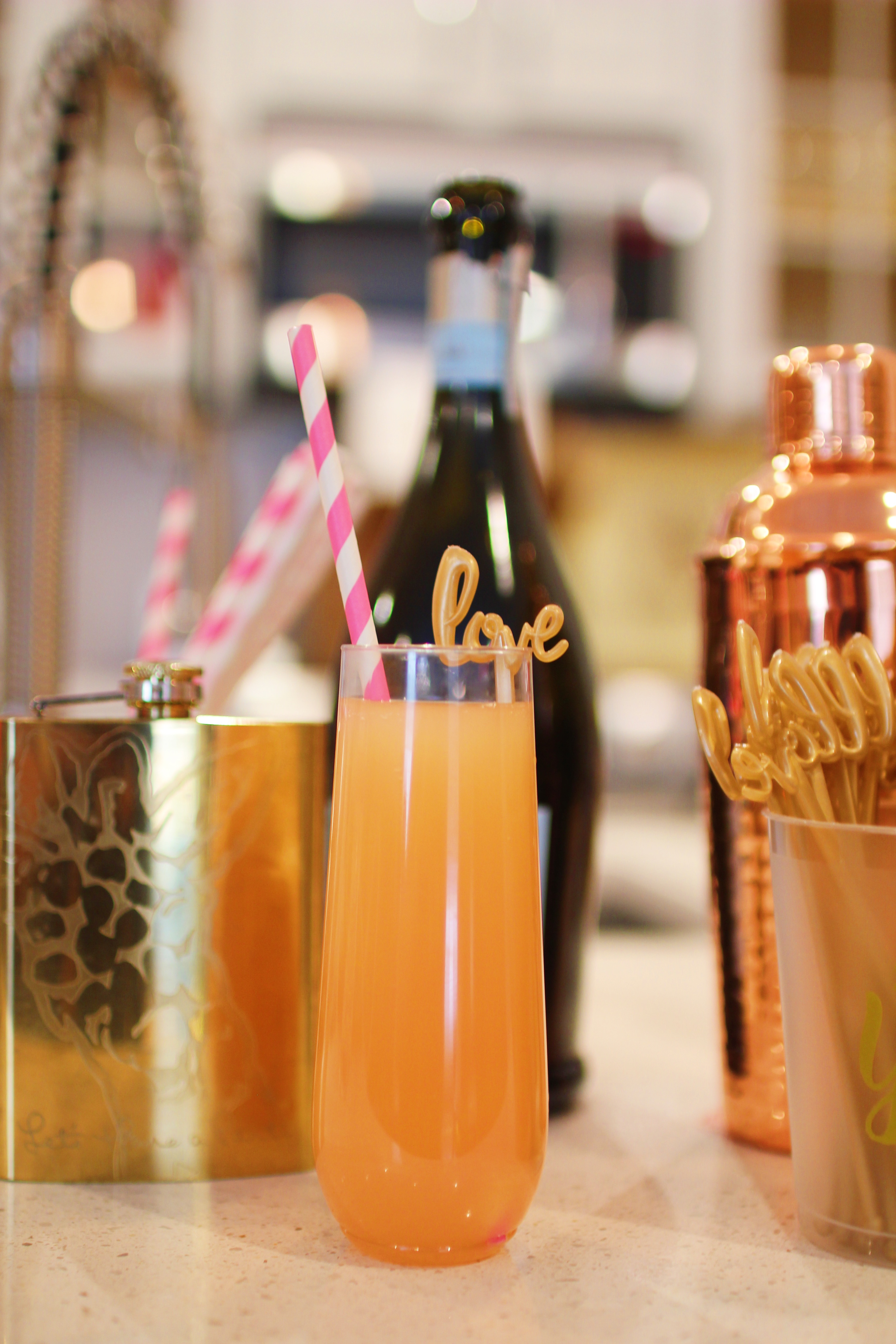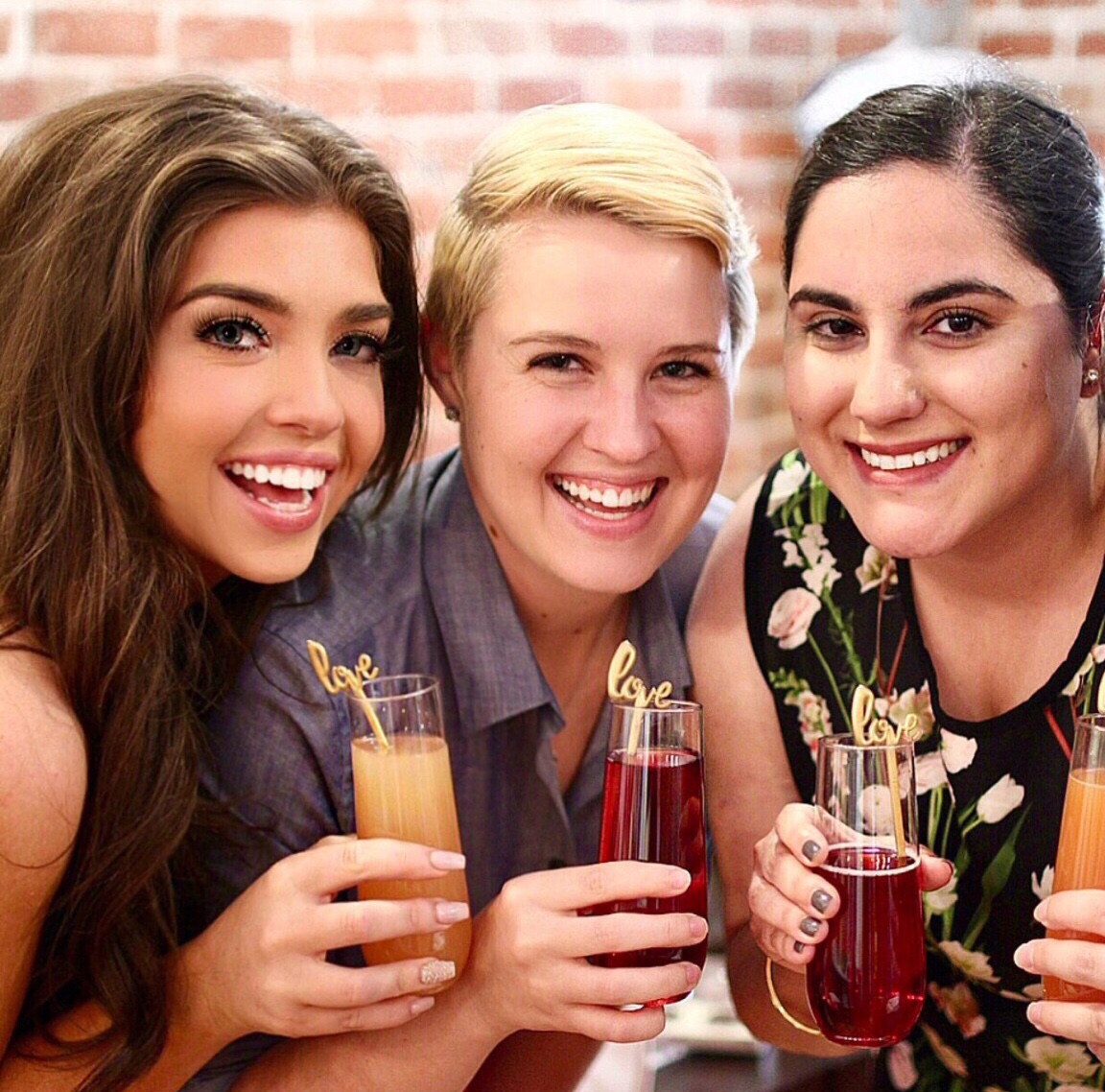 Til next time,