As many of y'all know, I've been on a bit of health kick lately. Pretty much all summer I've been eating right and trying out new types of workouts, the latest, running. I'm one of those people who always wanted to be a runner. It really does seem like the perfect workout. You don't need a gym and you can do it anywhere, ideal for someone who travels like I do. But, the biggest problem I've had with running has definitely been my feet.
My feet are small but super flat. I'm talking no arch (thanks, dad). Making it painful when I run. I tired out Nikes and Asics (by overwhelming popular vote) but BOTH resulted in shin splints. After my last shin splint encounter, I was out from exercising for almost a week, ain't nobody got time for dat!
I had heard that Dick's Sporting Good would do a running test and let you know which type of shoe was best for your feet and running style, so I decided to check it out. I posted that I was doing this on my Insta-story this morning and already got flooded with questions, so here's everything you guys need to know!
Where? Dicks Sporting Goods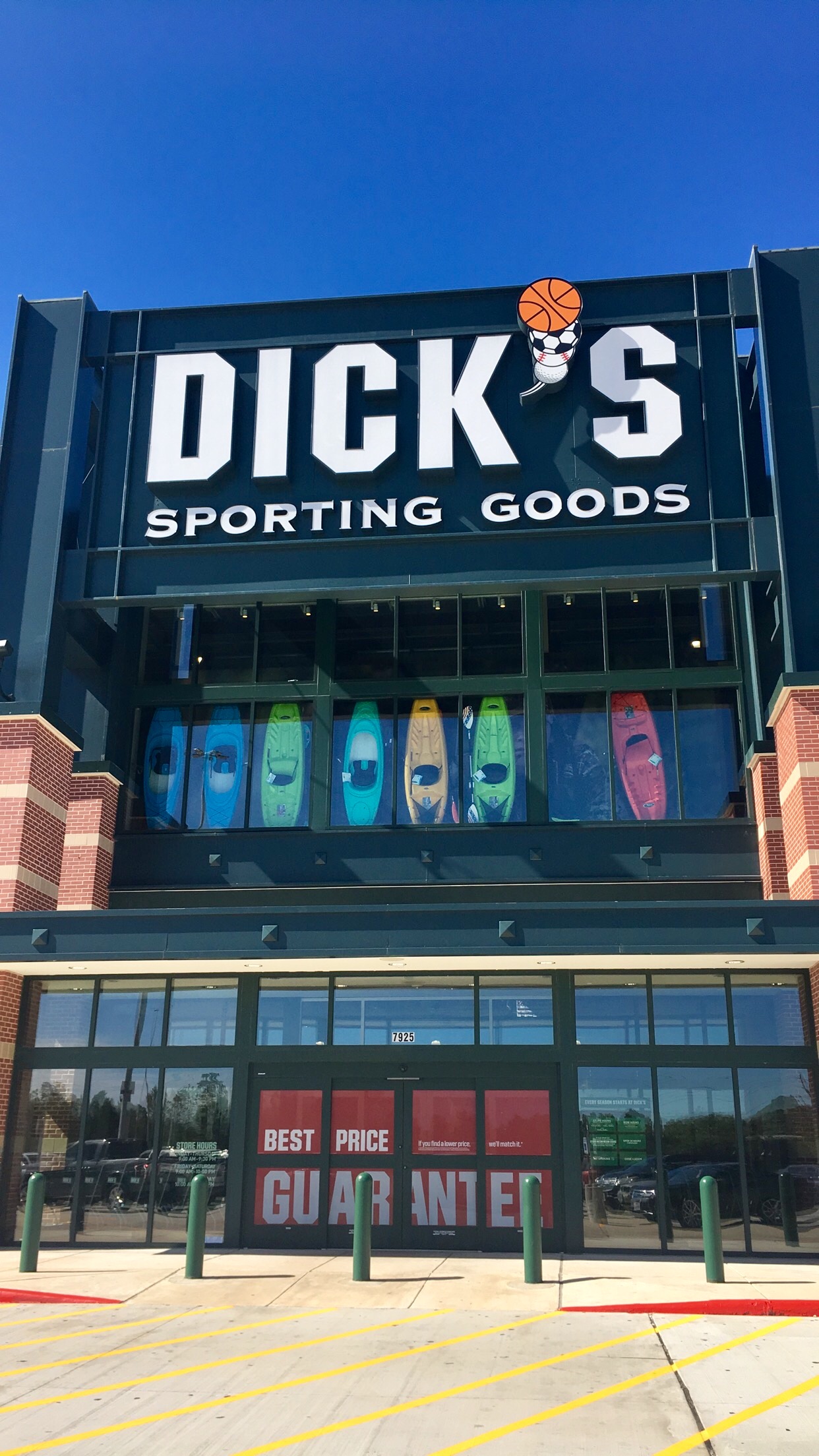 What is it? It's called a Gait Analysis.
Basically, the Dick's running PRO will have you hop on the treadmill and record you while you walk into a jog. From there, they will review in slow motion your stride and how your foot strikes. After that, they will suggest a few running shoe options for you.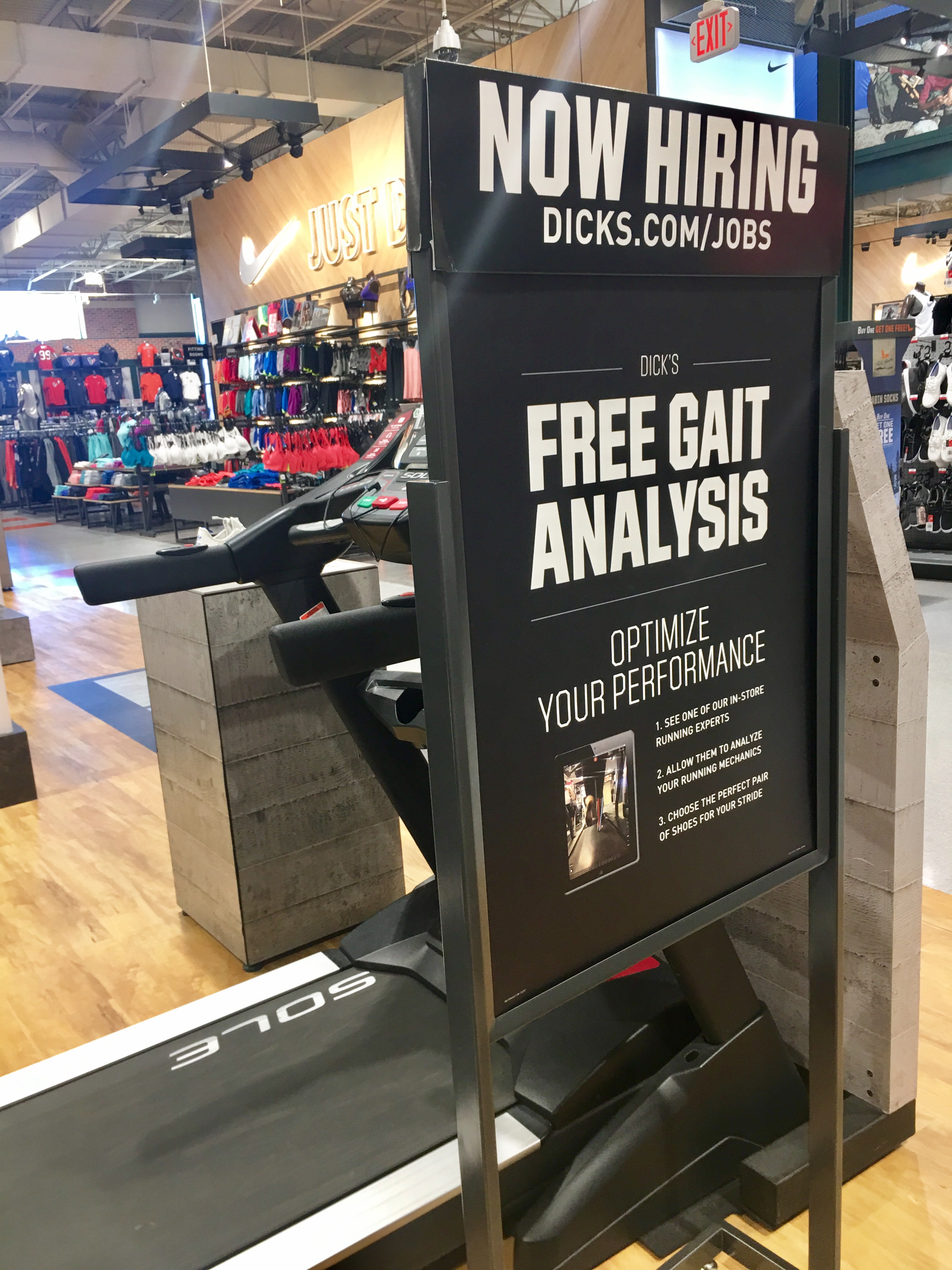 What was my GAIT type? Pronation
Basically, I run inward and I have a hard time stabilizing. So, all of the shoe options that were presented to me had built in stabilizers to even out my running.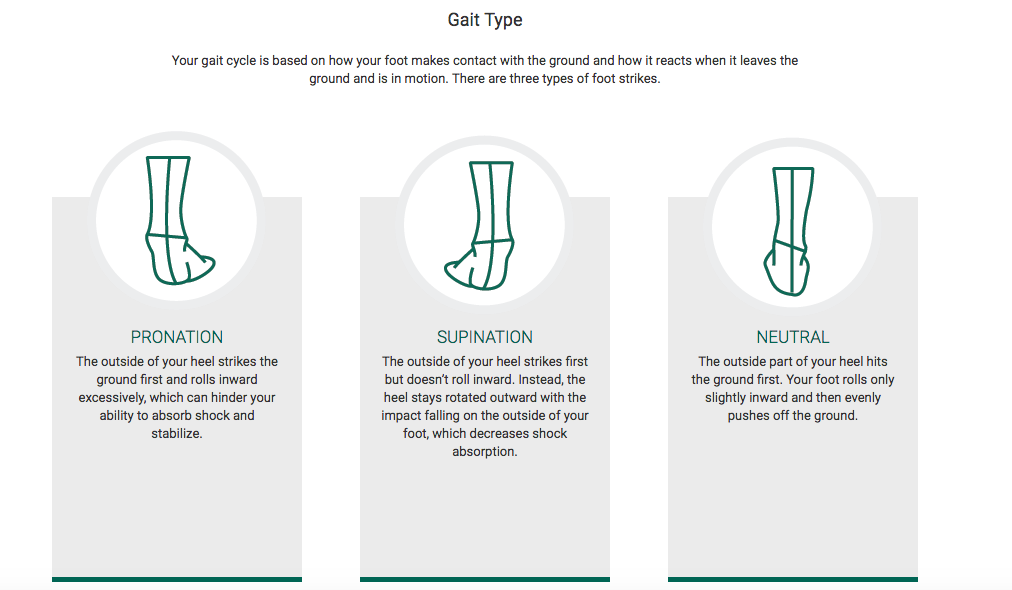 I had three main choices: Nike, Asics and Brooks. I tried them all on and ran on the treadmill. The Nikes were immediately out. Although the cutest, the felt the most flimsy after being side by side with the other two. The Asics & Brooks pair were really similar. I was hesitant about the Asics only because of my last pair gave me shin splints. But, after I got home I took a look at them, I notice they had no stabilizer and the pair they suggested at Dick's did, so I'm sure it would have been much better!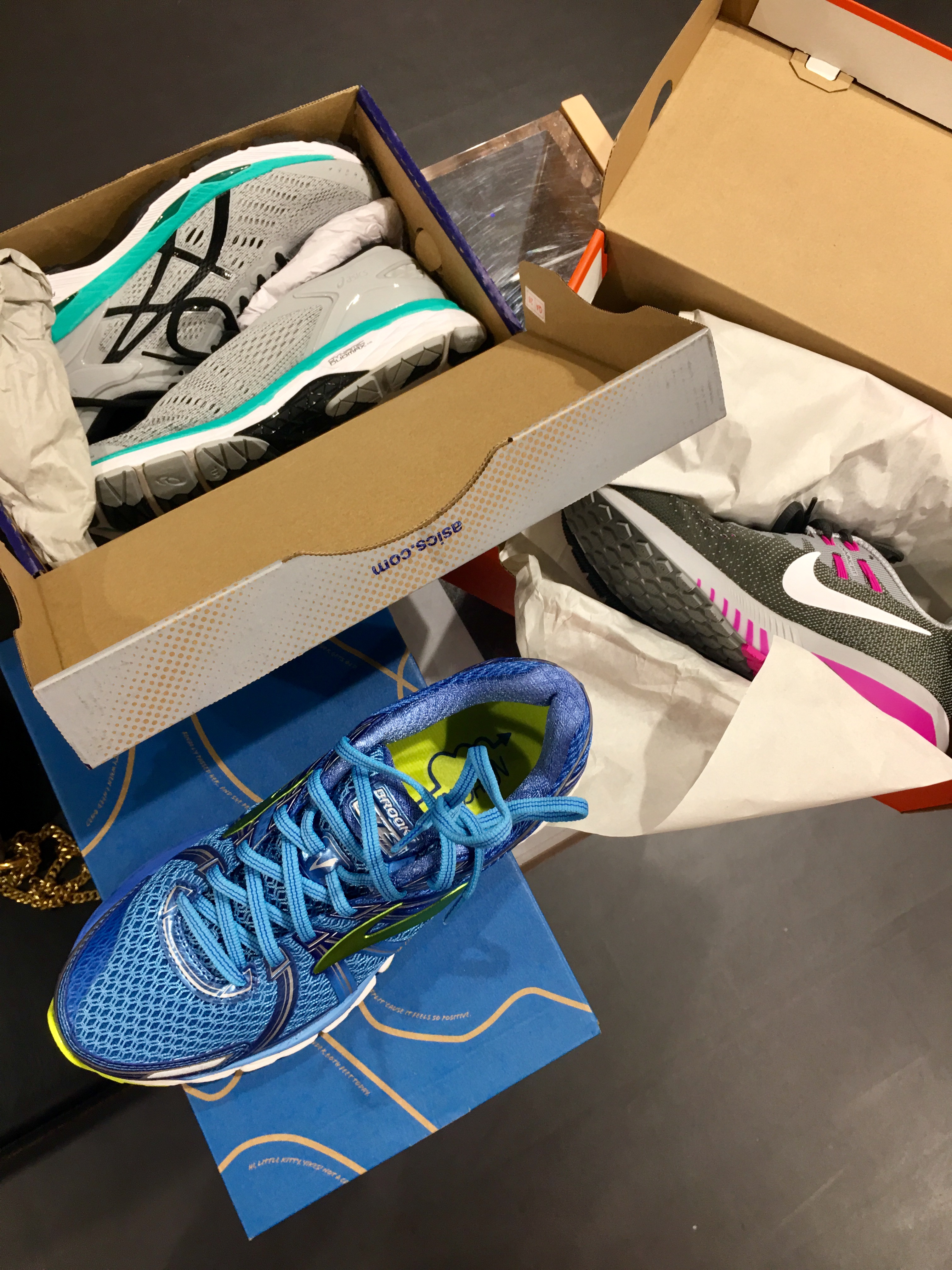 The Winner Is…….. Brooks Adrenaline GTS 17! I decided on this Brooks pair, even though aesthetically they were my least favorite but, when I ran in them, my feet felt so level. They were also the thickest and toughest pair. I do most of my running outside and not on a treadmill, I think this pair hold up better.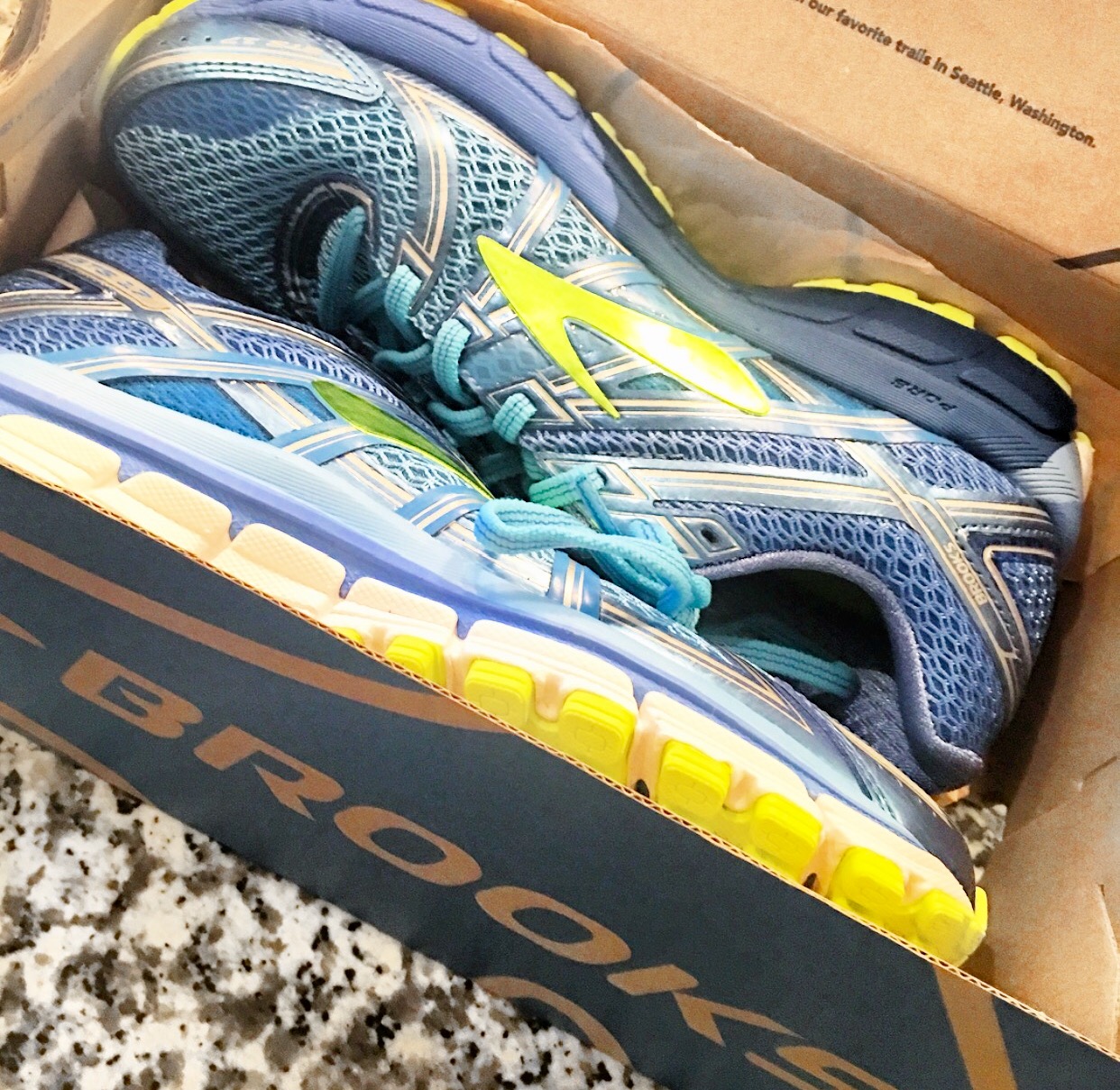 These are all the same type of Brooks, just different colors. Click to shop.
This isn't a sponsored post nor was I asked to go to Dick's but, I cannot recommend them enough. They took all the guess work out of which shoes I should buy. If you are looking to get into running or just need a new pair of running shoes, definitely check them out!
And, be on the lookout for more running posts. I'm going to keep y'all updated with what running clubs in Houston I try and how my entire training process is going.
Til next time,
Save
Save