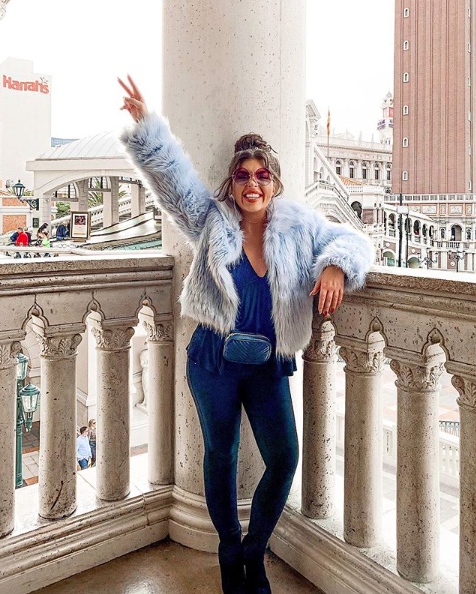 I love the Venetian Hotel; it's one of my very favorite places to stay on the strip. But you don't have to stay at the Venetian to enjoy it. Located inside the Venetian and Plazzio hotel, the Grand Canal Shoppes are a must do while you are in Las Vegas. Here are my top 5 places located inside the shops for getting great pictures! (because Y'all know I'm always doing it for the 'gram!).
1.Black Tap Las Vegas- Starting the list with this because I was SO excited to go here! This is an Instagrammers DREAM! All of their milkshakes are little works of art. Fair warning tho one will run you around $17. Three of us readily shared plus it was delicious (not one of those beautiful but-doesn't-actual-taste-good deserts!) so worth it in my book. Also, we ordered some regular entrees too, and everything was yummy! Highly recommend.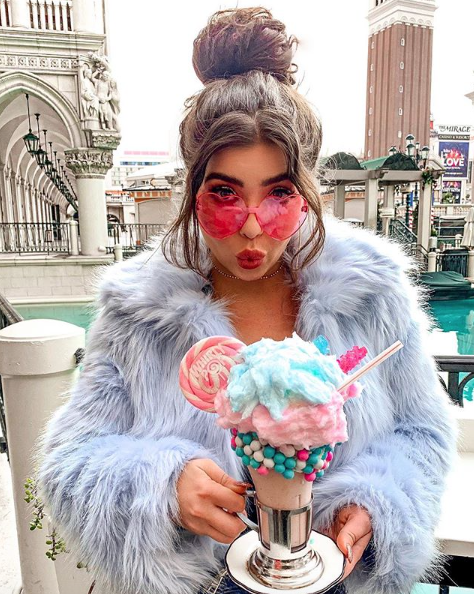 2. Nectar Bath House- My mom went to Nectar on her last trip to Vegas and brought me back some goodies(that I loved) so I knew it was a must do on this trip. The bath items all are food-themed, so cute!! And they have a donut wall that you have to go by and do it for the gram.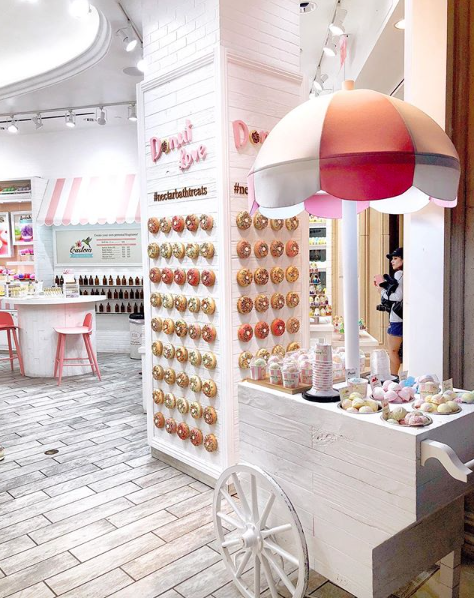 3. Sloans Homemade Ice Cream– I'm shocked I don't see this on more Vegas lists. You feel like you've just stepped into Candyland. I got the Jumbo Donut which was yummy too btw. They also have SO many other instagrammable desserts to check out.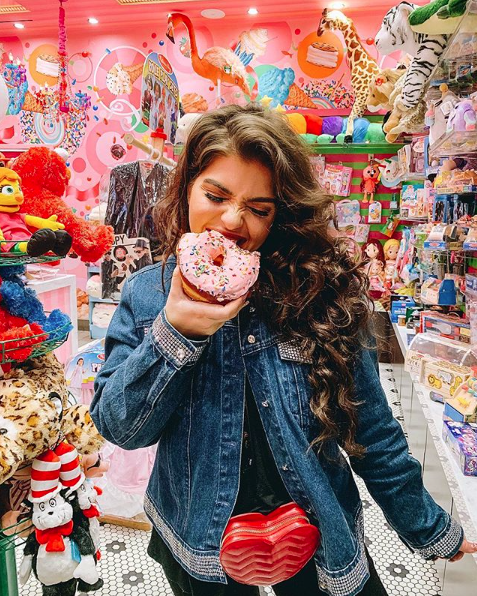 4. The Gondola Rides- I was going to do this but ran out of time! If you don't have a chance to ride the gondola, try snapping a pic as one goes by. Very 'gram worthy (plus the indoor sky is so cool!).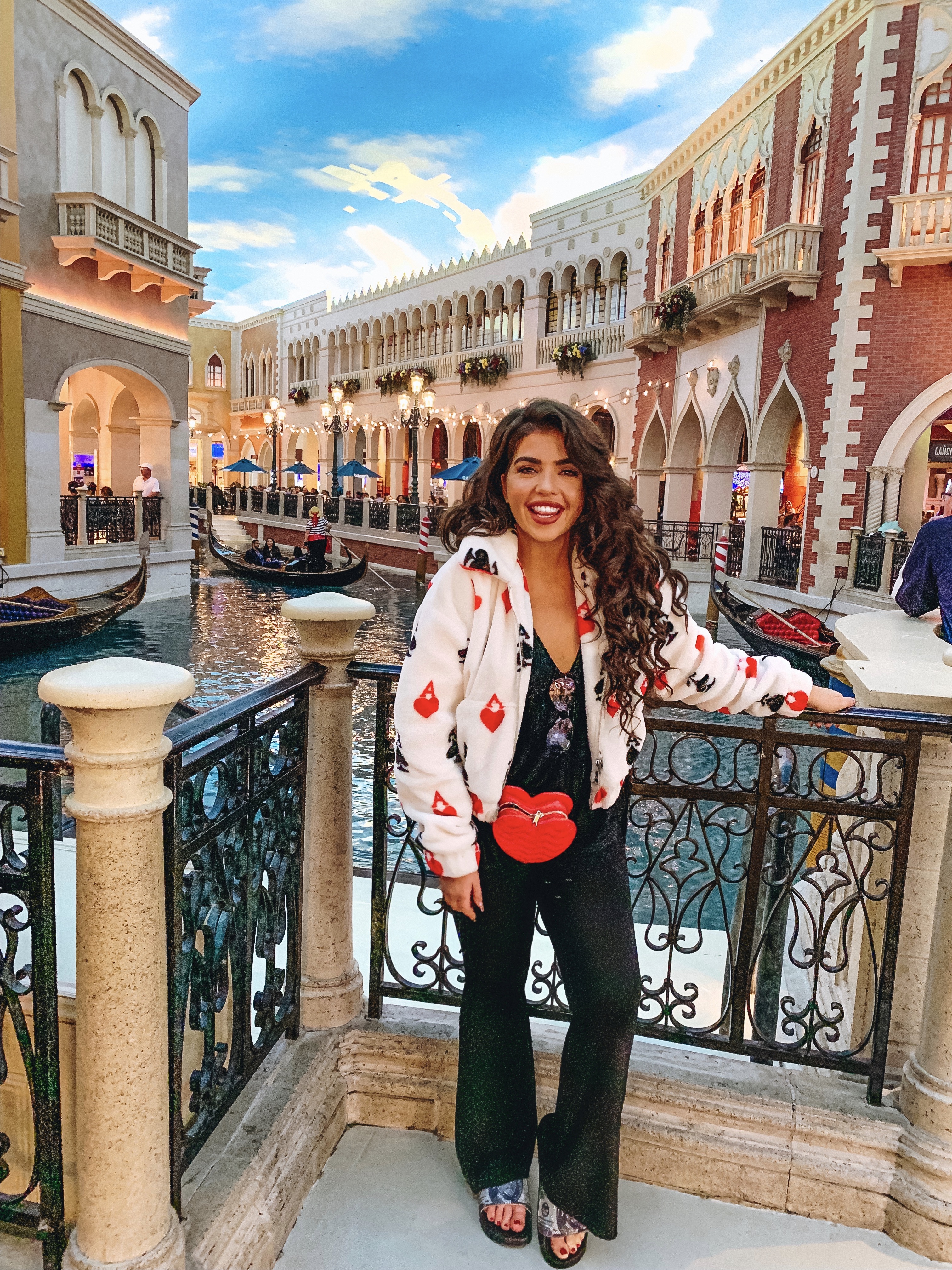 5. LOVE Sign- Located next to Barney's, this art installation has Instagram written all over it!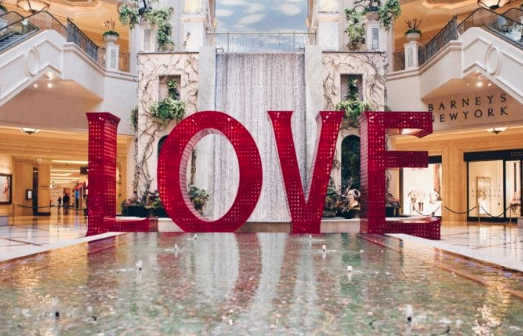 Have you ever been to the Grand Canal Shoppes? Let me know!
Til next time,
Madz