As some go you may already know I am currently Miss Houston United States and I will be competing at Miss Texas United States in April (Yay!). I've put it off but it's finally time to start getting back into my pageant shape (insert sign here lol). That will mean upping my workouts from 3-4 times a week to 6 and changing my diet. I get questions all the time about what I eat when I'm losing weight so I decided to take you guys with me to the grocery store and share with you all my current meal plan.
Now I'm also starting a detox with this meal plan so I'm not eating any carbs. However, I normally would intake carbs such as ezekiel bread or oatmeal. I've included those options below as well.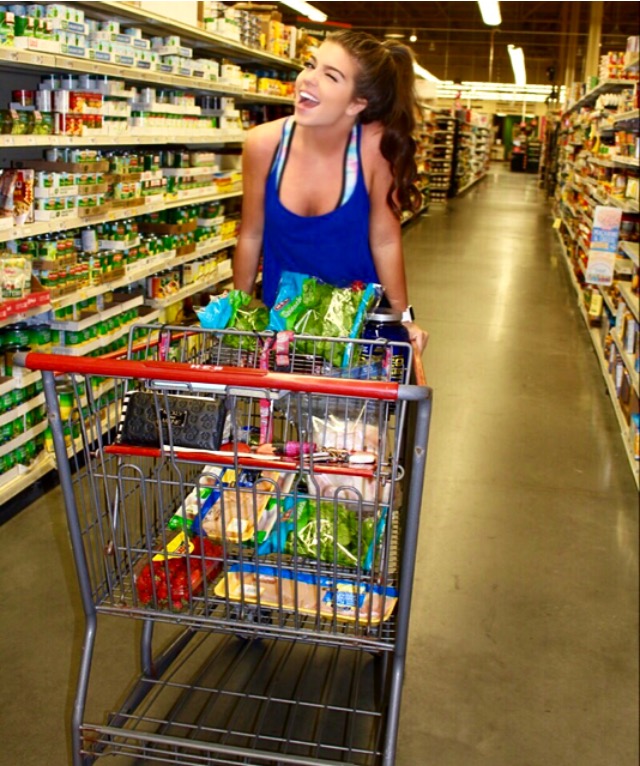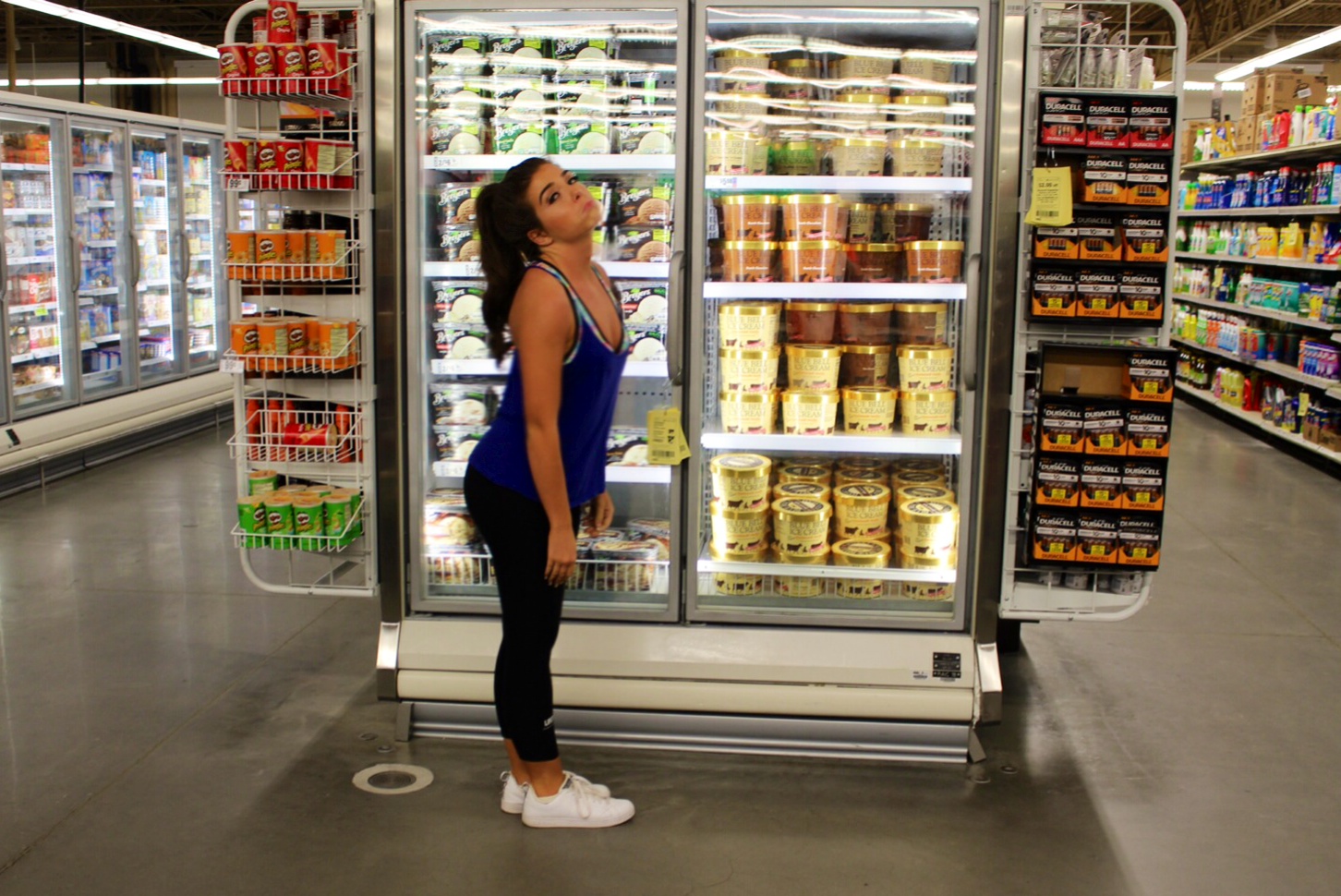 Sadly, this is a Blue Bell free plan.
Here's what I actually did get. Everything else on my Meal Plan (listed below) I already had at home.
Breakfast- 
1/2 of strawberries
6 egg whites with 1 yolk
 Carb option – 1/2 cup of oatmeal (dry amount) made with water
Lunch 1 – 
1 cup green vegetables
4 oz. of chicken breast (8 oz. if you are a guy)
Lunch 2 –
3 oz of tuna (6 oz. if you are a guy)
 Carb option- you can make this into a sandwich with 2 slices of ezekiel bread, 1 Tbsp. fat free mayo, 2 leaves of romaine lettuce
Snack-
Dinner- 
Salad with 4 oz chicken breast (8 oz. if you are a guy)
2 Tbsp. of Italian dressing
1/2 medium tomato
Spinach lettuce
1/2 cup of broccoli
Let me know if you give this meal plan a go, I would love to hear from you! Remember guys, abs are made in the kitchen.
P.S. Shoutout to Alyssa for taking these pictures and putting up with my silliness in the grocery store.