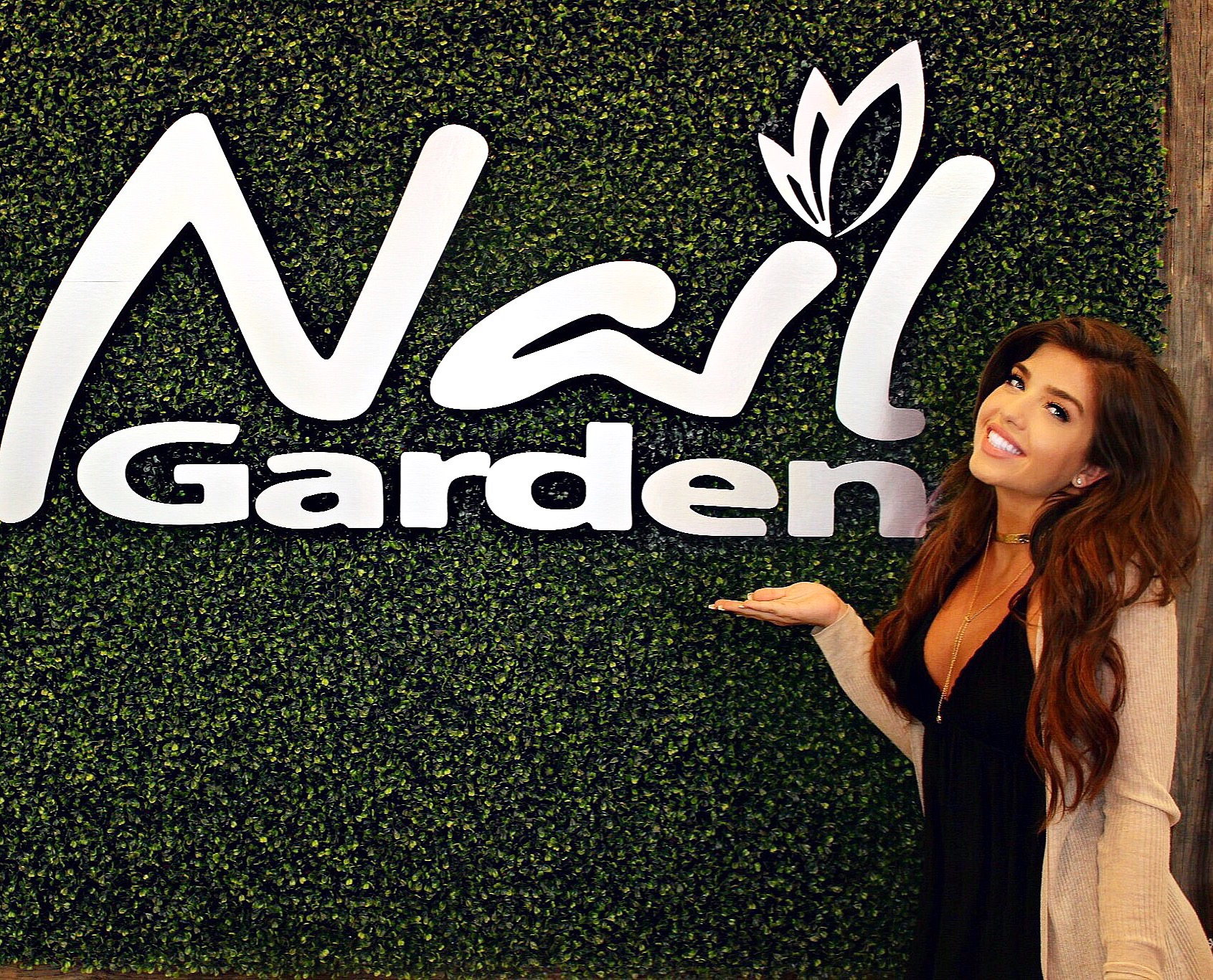 I was so excited to host an event with my sweet friends at Houston Nail Garden (located at 12341 FM 1960 Rd W, Suite B, Houston, Texas). This is seriously the cutest salon ever. I couldn't get over these beautiful white chairs and caged chandeliers. Exactly the ambience you want for a fun girl day!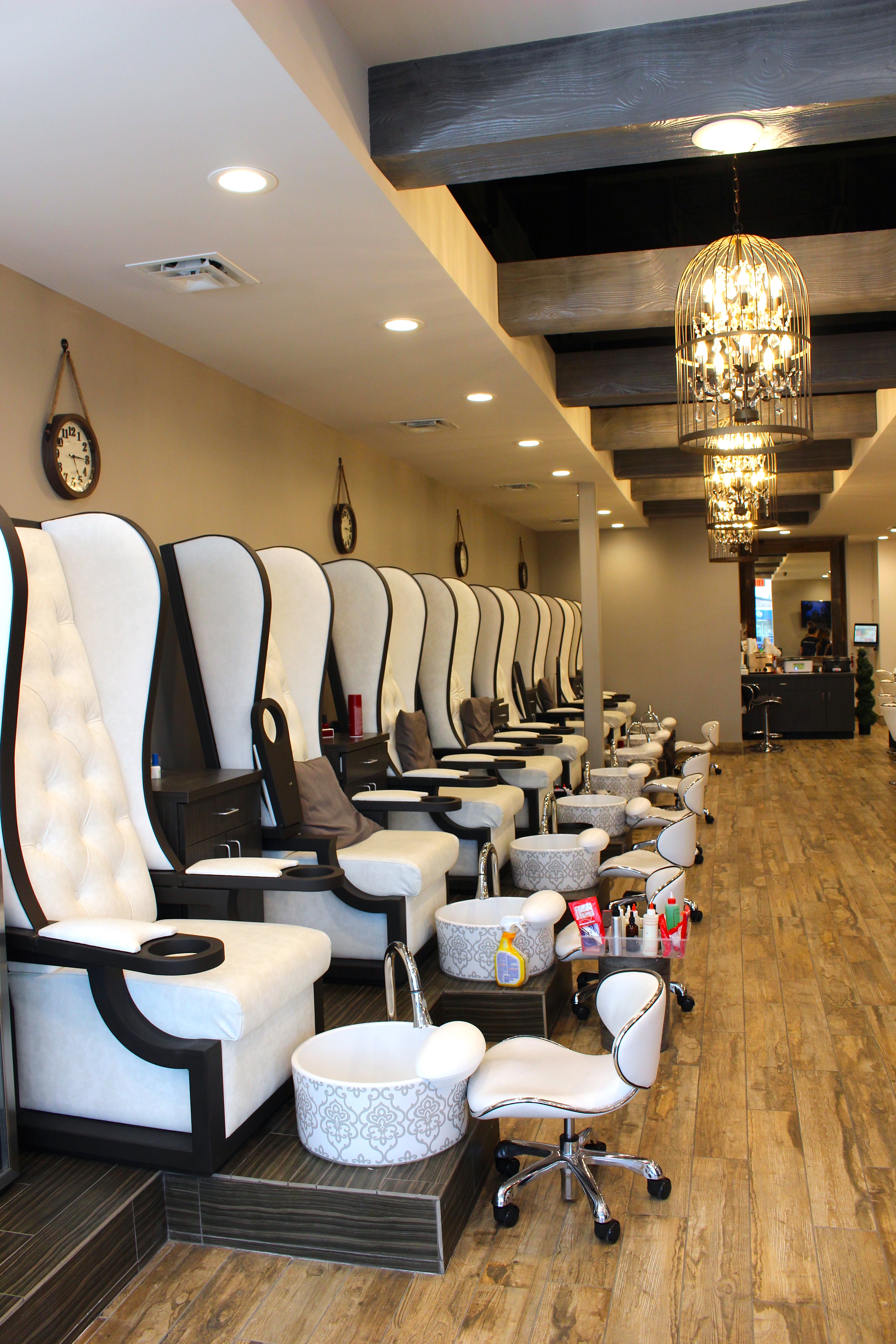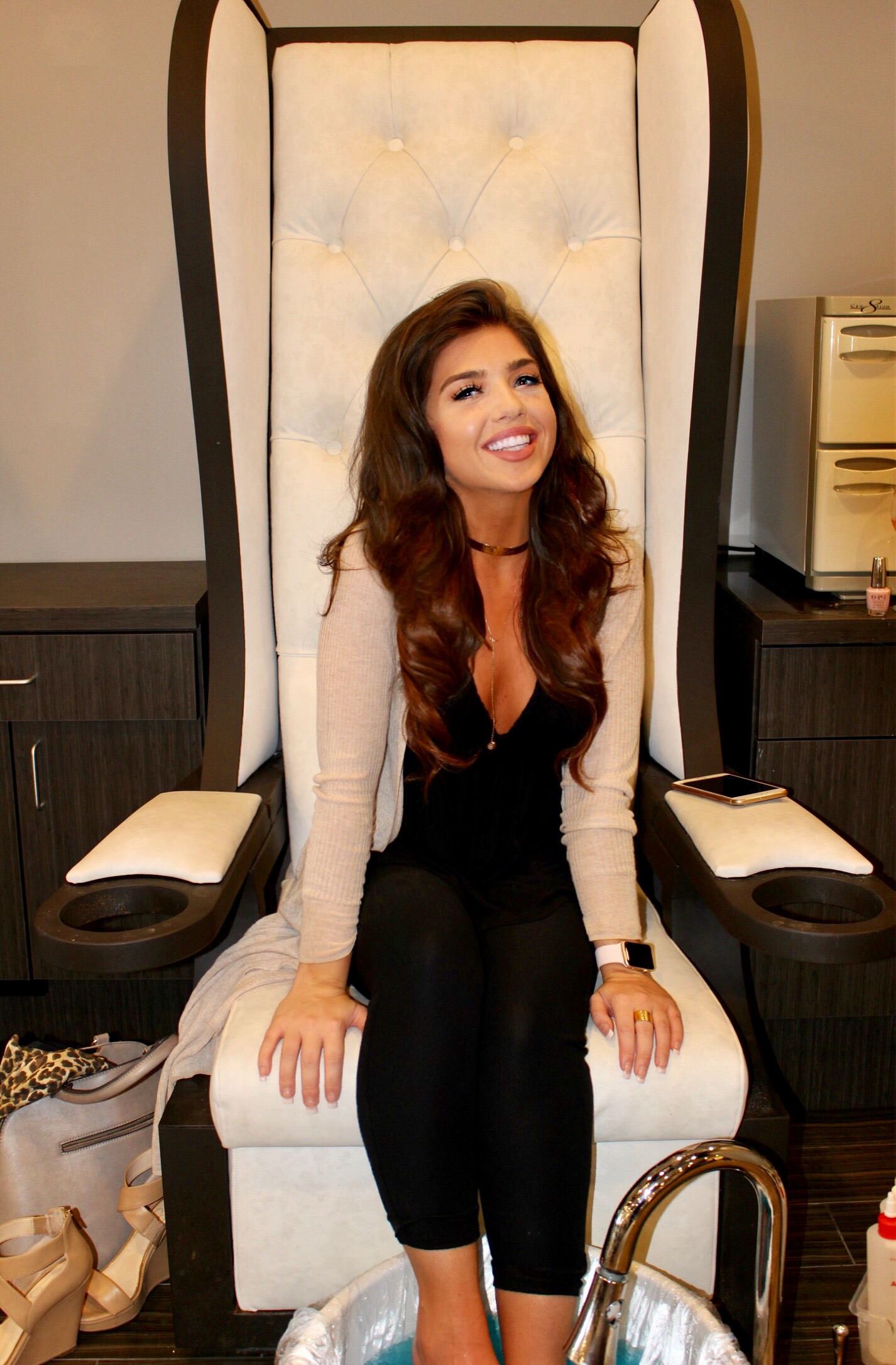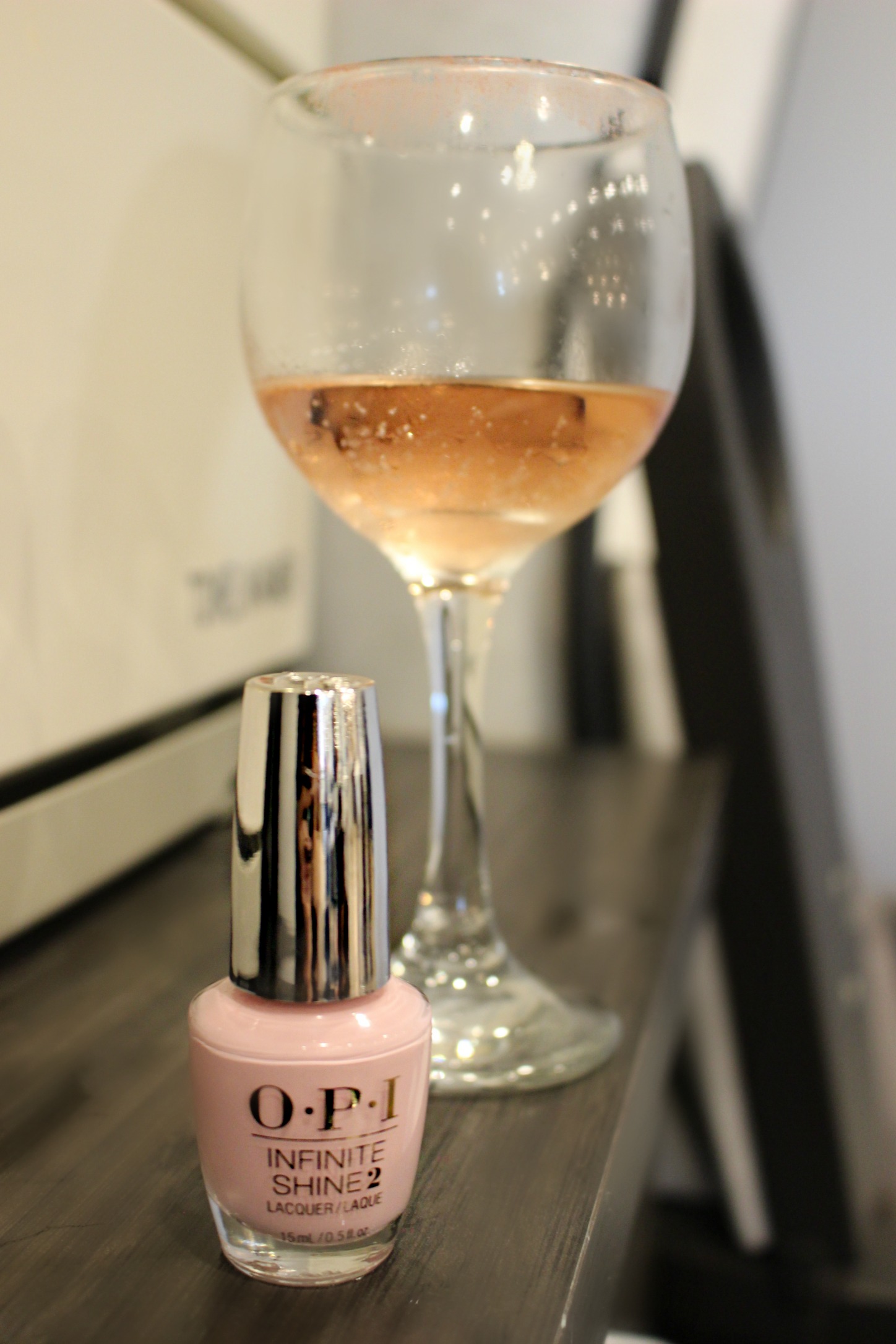 How cute is the OPI color they did on my toes?? Matched my pink moscato, these ladies sure know how to pamper a girl.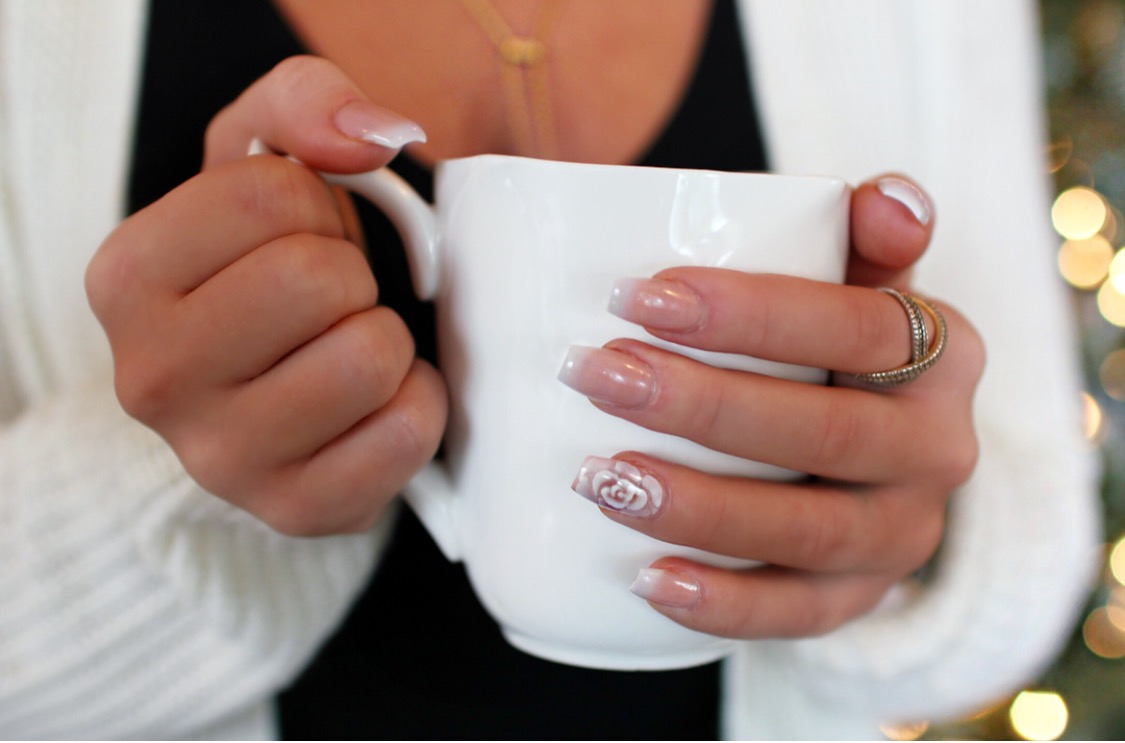 I normally just do a french manicure on my hands and Astrid did such a great job adding a trendy update to my signature look. The ombre pink and white with the rose accent nails is so pretty, I just love it. I can't wait to go back and try out some new looks with my favorite girls!! Thanks so much Jessica for the invite 🙂
Hope you all have a safe and FABULOUS New Year!!