WHAT TO EAT IN SEATTLE
Y'all, I was so impressed by the food in Seattle! In all honestly, seafood isn't really my thing and that's what I expected to be on every corner in the Emerald City. I was surprised to find a wide variety of cusine that I must say, was all fantastic! Just thinking about the yummy mac 'n cheese and juicy burgers makes my mouth water. Here are the best places to eat in Seattle.
ALSO SEE: What to Eat in Chicago 
Beecher's Handmade Cheese
THIS MAC N CHEESE IS TO DIE FOR. That's all. You must go, located in Pikes Market.
What to Order: Any varation of the mac n' cheese, grilled cheese
1600 Pike Pl, Seattle, WA 98101, beechershandmadecheese.com
Ivar's

A must-do in Seattle! Go eat fish and chips at Ivars and watch the ferry boats from the large windows all around the resturant. A little on the pricer side, but well worth it.
What to Order: Fish 'n Chips
1001 Alaskan Way, Seattle, WA 98104, ivars.com
Urbane Restaurant
This is located inside of Hyatt 8 and it far exceeded my expectations. Normally hotel food isn't the best, but this was so good! Great location too. If you are downtown, definitely stop by.
What to Order: Rueben, cobb salad, tomato basil soup
639 8th Ave, Seattle, WA 98101, UrbaneRestaurant.com
Top Pot Doughnuts
This library-esc donut shop is so cute, there are lots of locations around town, so you are sure to be close to one and the donuts are yummy!
What to Order: Sprinkles & Cake Donut
Multiple Locations, toppotdoughnuts.com
8oz Burger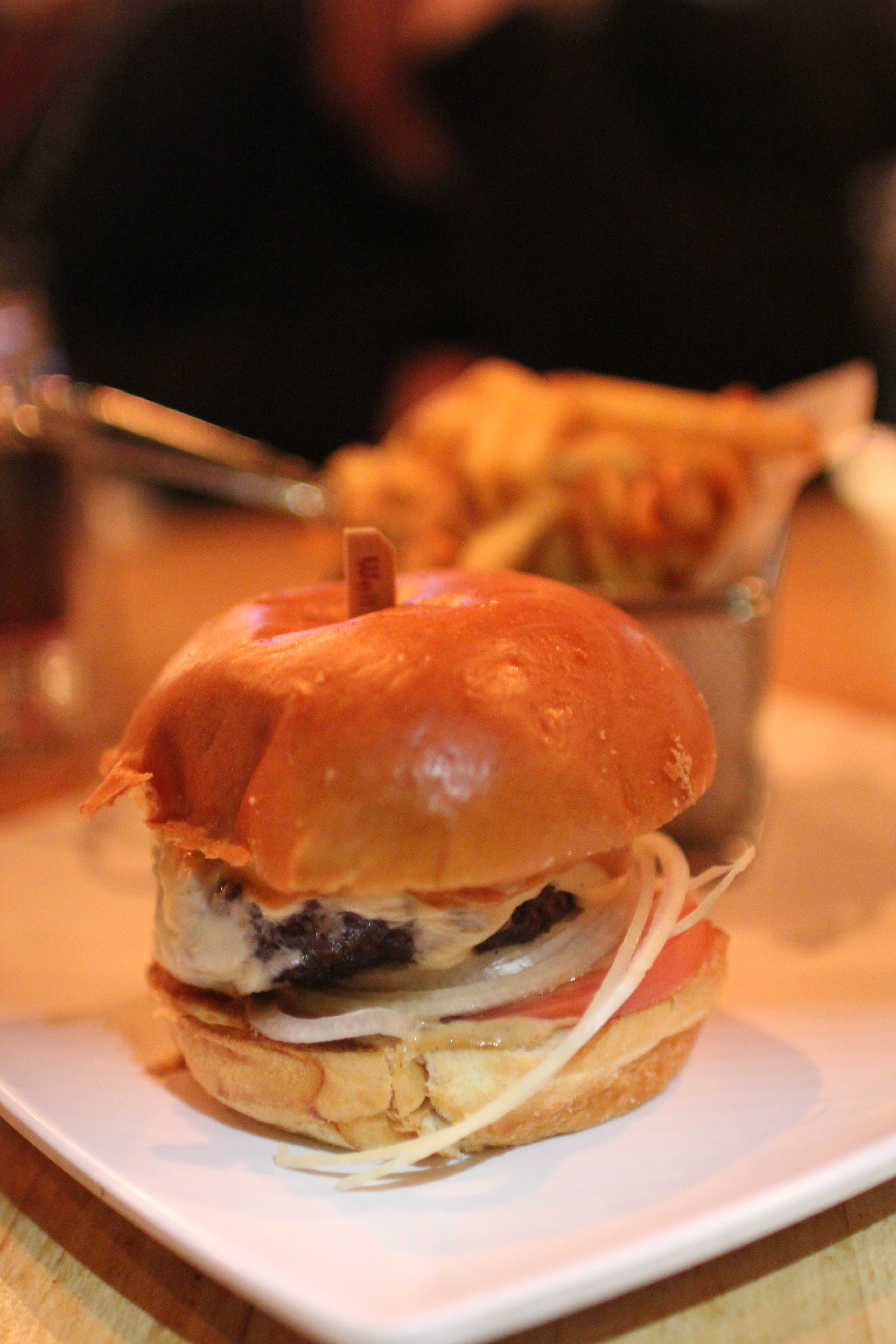 OMG, y'all this burger joint was a-h-h-mazing! The wait was long enough for us to know we had picked a good spot. The burgers were so good. Highly recommend.
What to Order: The 8 oz,  truffled garlic fries
1401 Broadway, Seattle, WA 98122, 8ozburgerandco.com
Dragonfly Resturant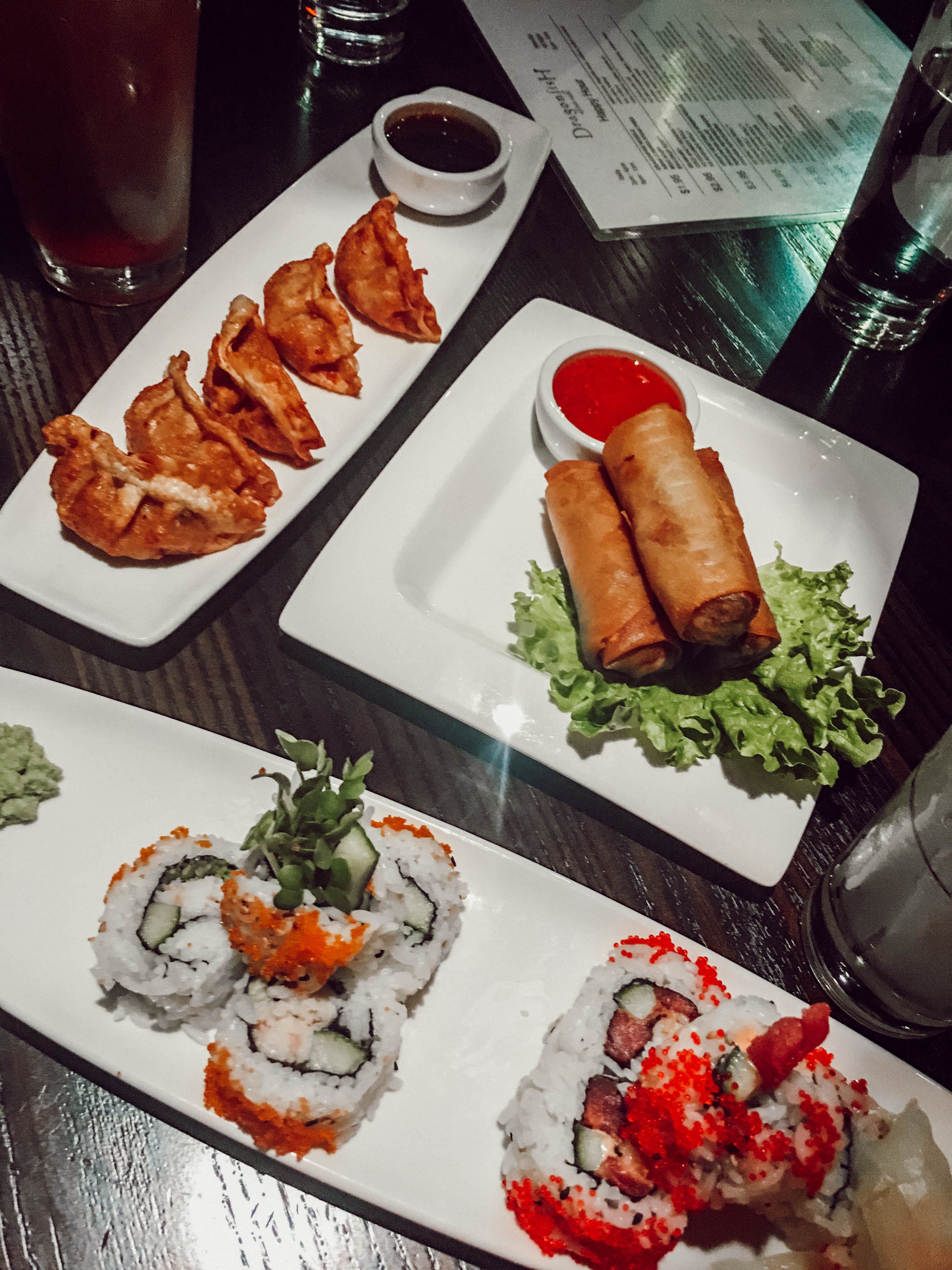 Located inside the Paramount Hotel. Not only was it delicious, BUT they also have reverse happy hour. We ordered half the menu and I was shocked at how low our bill was. Very budget friendly choice.
What to Order: I mean honestly everything (lol). Sushi rolls, eggs rolls, you name it.
722 Pine St, Seattle, WA 98101, dragonfishcafe.com
Shugs Soda Fountain and Ice Cream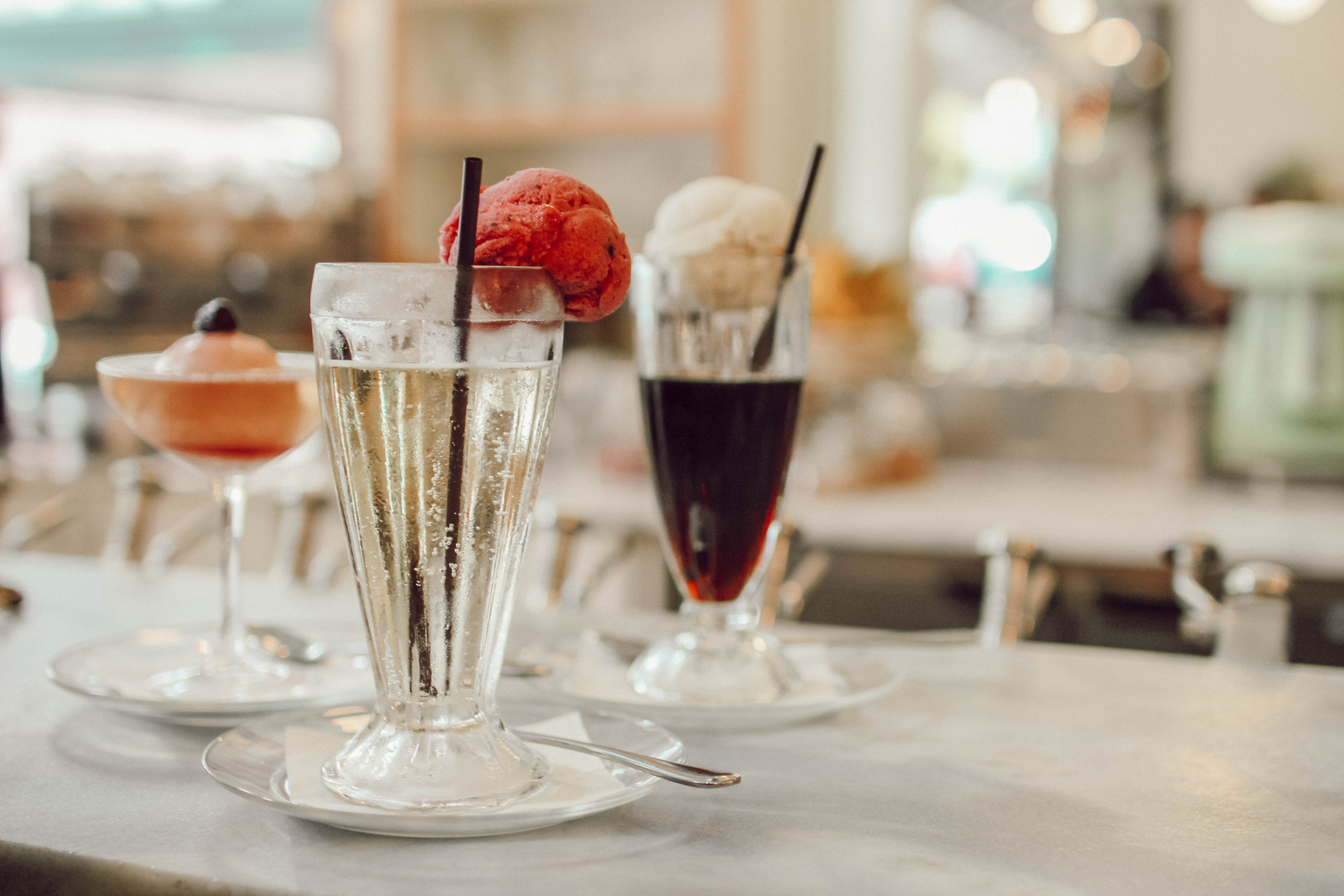 Wow! This was the cutest place, hands down that we went to in Seattle. Not to mention that the owner is an absolute doll!! Another must do in my opinon. Located in Pikes Market.
What to Order: Any of the boozy ice creams. We had the champagne, cider and root beer float.
1525 1st Ave, Seattle, WA 98101, shugssodafountain.com
Special thank you to Instagram: @seattlefoodieadventure for some of these awesome recommendations! Check out his account if you need more ideas for eats around Seattle.
Til next time,
Madz