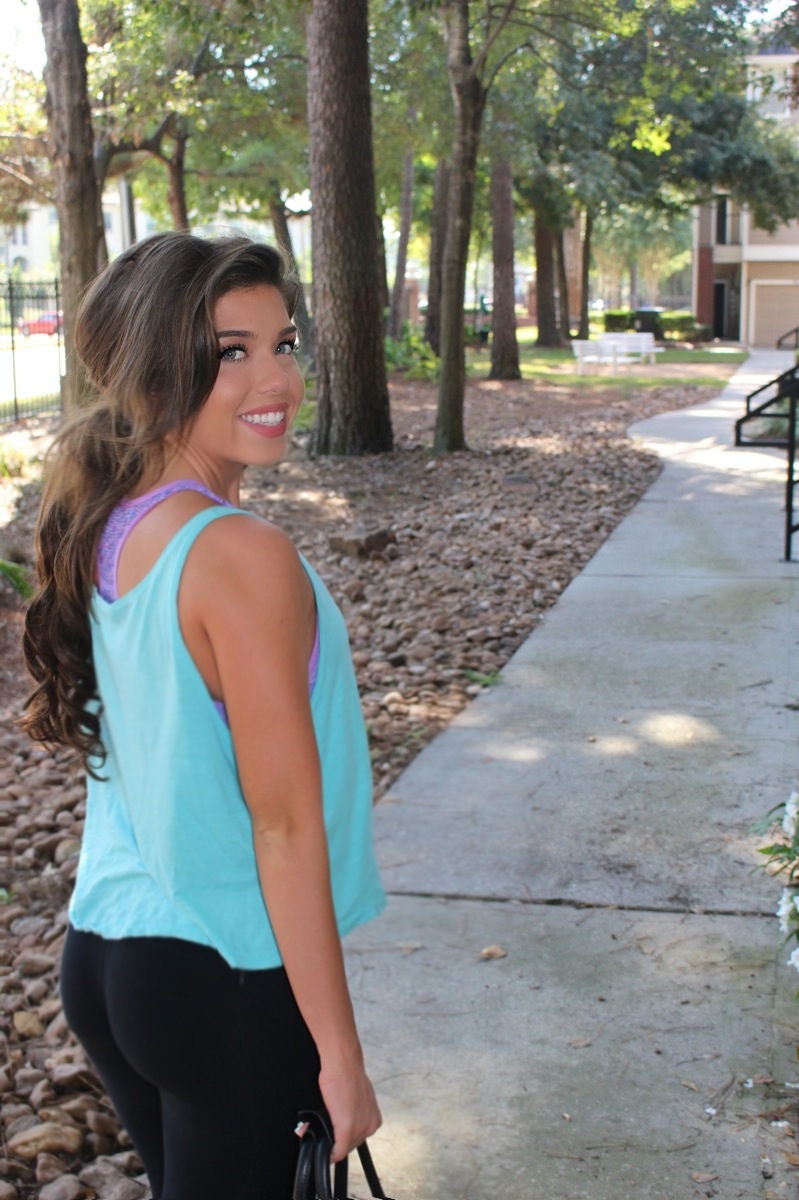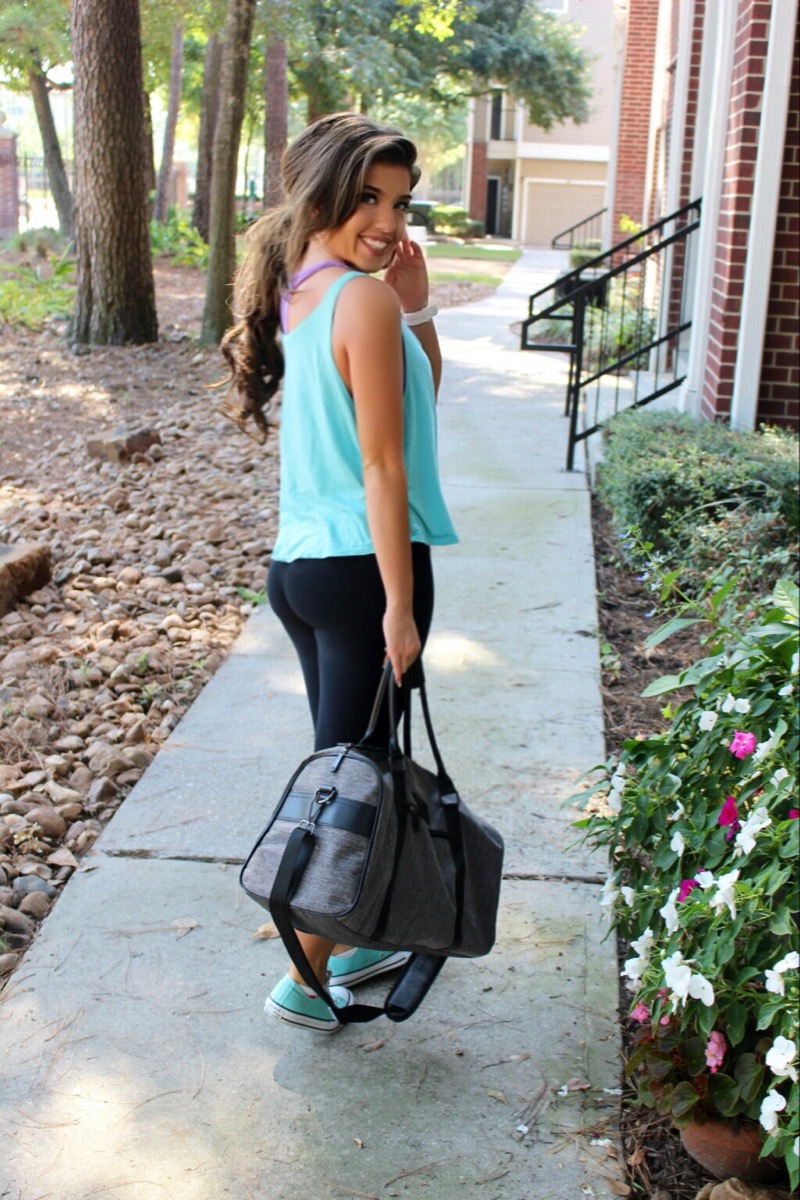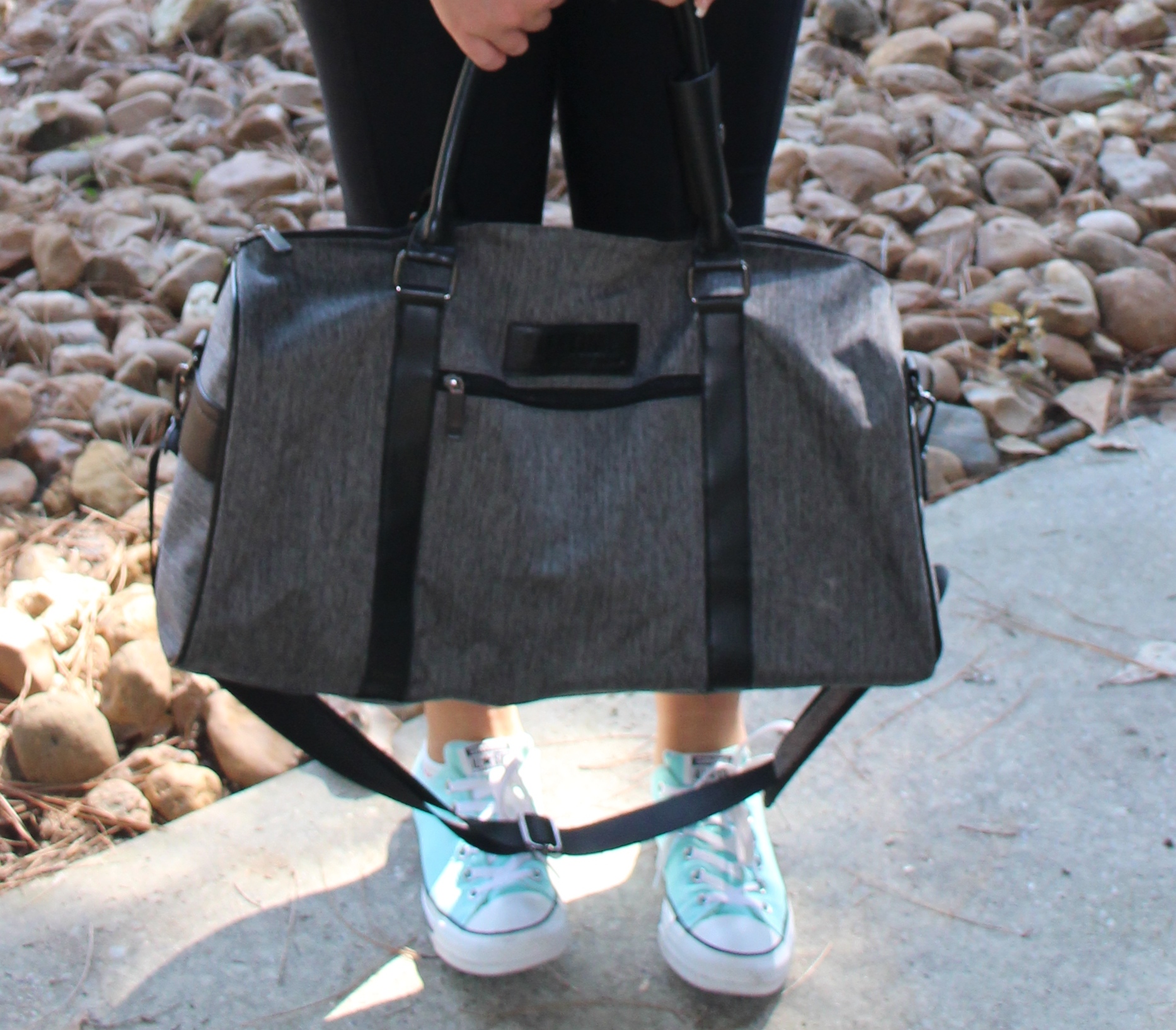 I love going to the gym, but I think I love cute workout gear more. I have at least 20 workout bags, but this one is my new favorite (the one picture above is from Lifetime Fitness). Below are my Top 5 Gym Necessities that I ALWAYS have in my bag.
                           [metaslider id=492]
Headphones are a must for any gym bag, I currently use the Beats Solo by Dre. I really love these headphones but I'll probably invest in the ear buds soon. These big honkers are a little ridiculous on the treadmill lol
PRE WORKOUT! I workout at the end of my day so I'm typically really sluggish and would rather be on my couch (wouldn't we all lol). So I take C4 to get me back in the zone. This pre workout works wonders and will have you ready to tackle your workout.
 Deodorant, This goes without saying. No one wants to smell you, even at the gym.
 Gloves. I'm such a girl sometimes and I hate having calluses on my hands. Judge me, lol but I use these every arm day.
Arm band; I have ruined so many phones by tucking them in my leggings or bra while I workout ekk! So now I force myself to use an armband.
Hope you guys go get a good sweat in today! Lots of love!