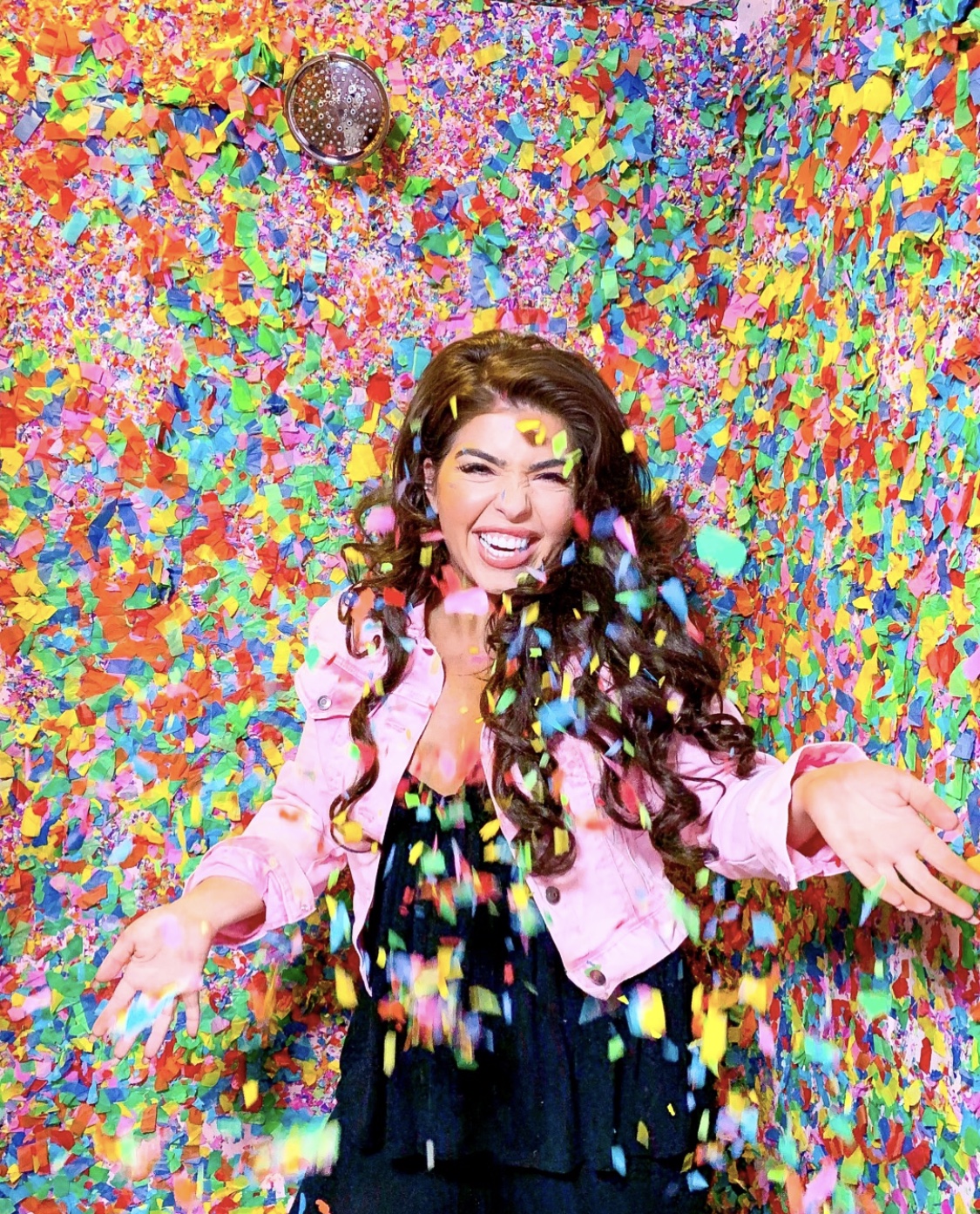 As an aspiring adult, getting my finances together in 2018 was high on my list of things to do. How did I tackle this daunting task? By getting a financial plan. I know what you're thinking – that sounds scary and way too adult for me. That's exactly what I thought, but my friends at Regions Bank made it so easy to kill at my finances this year!

Here Are 5 Reasons To Be Excited About Having A Financial Plan!

1. It forces you to set a budget- To me, the most crucial aspect of having a financial plan is looking at your income and making a fixed budget. No more excuses!

2. Makes you look at short term/long term goals– Since it's about to be a new year (Hello 2019!), I can't think of a better time to look at the things I want to accomplish and how I'm going to get there!

3. Examine spending habits- I'm terrible about swiping without keeping track of how much I'm spending. A financial plan forces you to be honest with yourself about where your money is going.

4. Builds wealth- Anyone who has saved for the future, did so intentionally. Having a financial plan is critical for saving.

5. Helps promote financial security and confidence- We don't know the future, knowing I have done everything I can to weather the storms helps me sleep easier.

Siked to get started on your financial journey? Considering stopping by one of Regions Banks (member FDIC) 1,400+ branches to get started! For my Houston people here are their two newest Houston Locations:

Greenway Plaza (Houston HQ)
3773 Richmond Avenue
Houston, TX 77046

Northbrook (Pine Hollow)
11150 Northwest Freeway, Suite 300
Houston, Texas 77092

Whether it's in person, online, or through Regions mobile channels they're committed to helping customers reach their financial to-do's, and making everyday life easier! All new locations will be technologically-advanced, innovative branches, offering the company's most modern features to-date and outfitted with new technology and more personal service.

New Branch Features. In the words of T.Swift "Are You Ready For It"?

Helped from the Start – Instead of a traditional teller line, you are welcomed by a Regions banker who can help with ALL of your branch-banking needs. (Cashing checks, accepting deposits, opening accounts, and even help you develop plans to reach long-term financial goals.)

Video Banking ATMs- These new ATMs connect customers with a Regions banker through live, two-way video. The video banker can help with account maintenance and general inquiries. They're available during extended hours on weekdays as well as weekends and most holidays. I love that I can always count on Regions!

DepositSmart ATM – You can deposit cash or checks, anytime, day or night. Hello, convenient!

Facial Recognition and Fingerprint Technology – For safe deposit boxes, this system has several layers of technology to enhance security, surrounding your box, while also improving the efficiency of access. I mean this is the level of security I want in all aspects of my life!

Regions Virtual Concierge – Ok, this one is my fav! This service offers customers personalized service from Regions Bank outside of the traditional branch. From the comfort of your house or lastest travel destination, you have the power to bank how you want, when you want. The team of Virtual Concierge Bankers are trained to guide and advise you on your financial needs. From planning for the future to ensuring you have the right savings plan, and so on. You can connect with Virtual Concierge Bankers by phone, video, chat, email, or even LinkedIn. As a girl always on the go – I LOVE this!

So if you are so jazzed about a financial plan and even more jazzed about Regions Bank, here is more info and ways to find out if there's a location near you:

Regions Website: regions.com

Facebook: https://www.facebook.com/RegionsBank

Twitter: https://twitter.com/askRegions

Instagram: https://www.instagram.com/regionsbank

Let me know below what excites you most about getting your finances in order! And a special thank you to my friends at Regions Bank for sponsoring this post!

Til next time,

Madz