I received some of my latest Amazon order and I can't wait for the rest to come in! Some great tops, travel finds and even a little organization thrown in. Keep reading to see my favorite new phone case.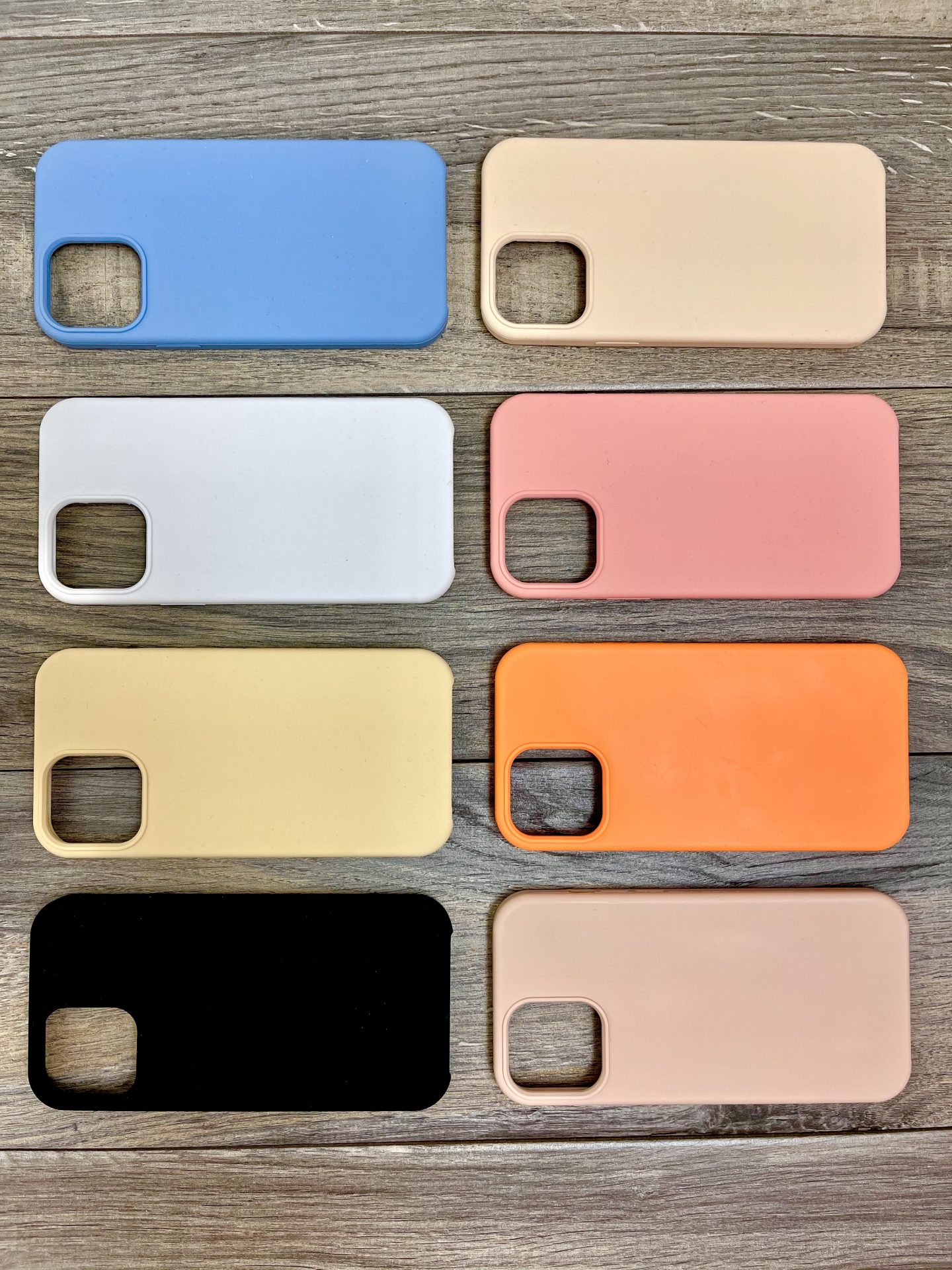 These iphone cases are are only $9!! I seriously can't believe the awesome quality. It comes in so many colors and they have several sizes to choose from.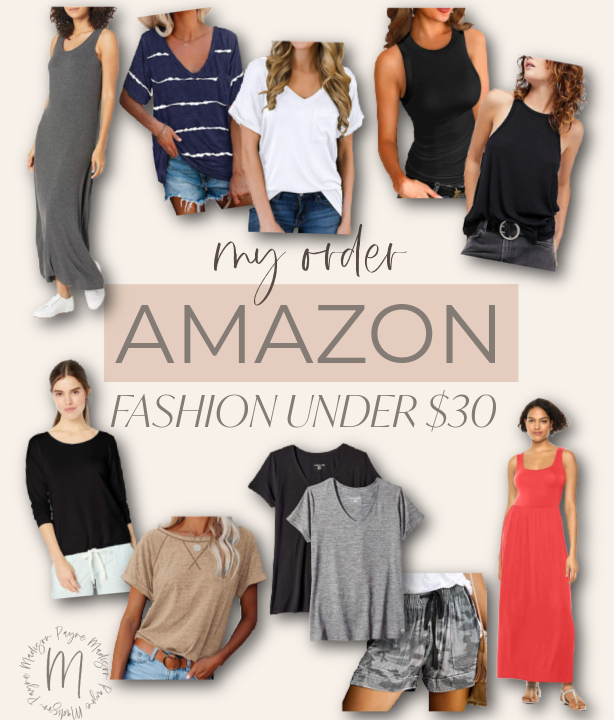 These are all under $30. Lots of loungey looks and tees that will look great layered or on their own. I know I'm going to love the gray maxi dress with a denim jacket and later in the summer by itself with sandals.

Strappy sandals are a big hit this season and these are perfect! They come in 6 great neutral colors and fit tts.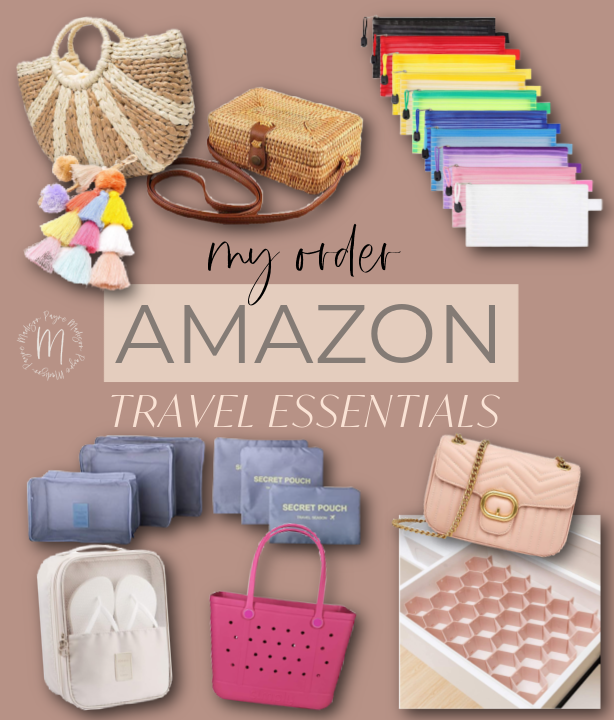 This order was full of travel essentials. Summer is almost here, which means vacay! And I can't wait to try these mesh pouches the next time I travel. They come in a pack of 20 for only $10, perfect for small items. The seven piece packing cubes are $13, and great for organizing your suitcase. I picked up a few accessories for summer too.

I used this large pink tote on my most recent trip. This gets a perfect 5 stars on Amazon and is great for the pool, beach or a trip to the lake! The luxury counterpart by Bogg Bags is on Amazon right now for about $185. Check it out here. This one ran me about $60. The cooler is from Target and it's the perfect size to stock up for a weekender!
If you are interested in seeing Last Week's Top 5 Best Sellers, click here. Can't get enough Amazon? My latest Amazon Favorites video is below.
Until next time!