Bright summer days are approaching and these are my current 10 favorite sunglasses from Amazon. Amazon has a wide range of styles, metals and shapes, so no matter what style you are looking for, I think I have you covered. Keep scrolling to check out the dupes!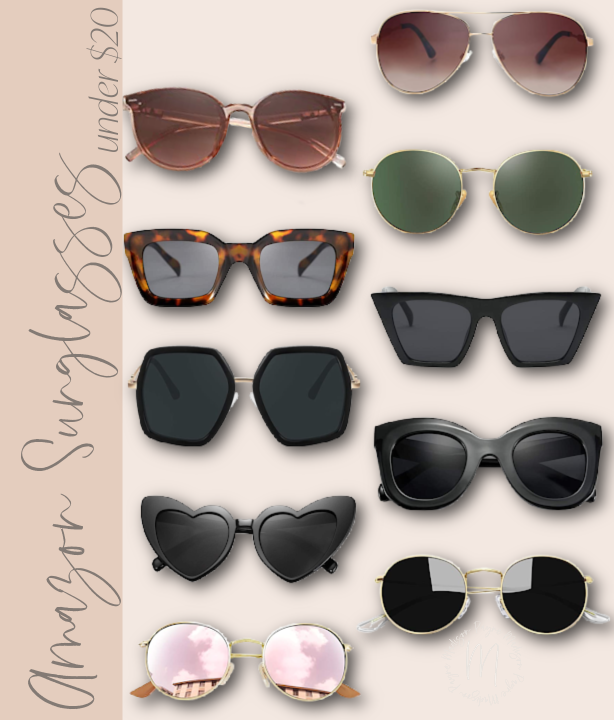 The sunglasses I grabbed the most last summer are these Celine dupes (below) from Amazon. They are under $15. Prive Revaux and Quay also have a similar version. I have worn these with everything- casual, dressy and everything in between. I think it's the perfect streetstyle pair.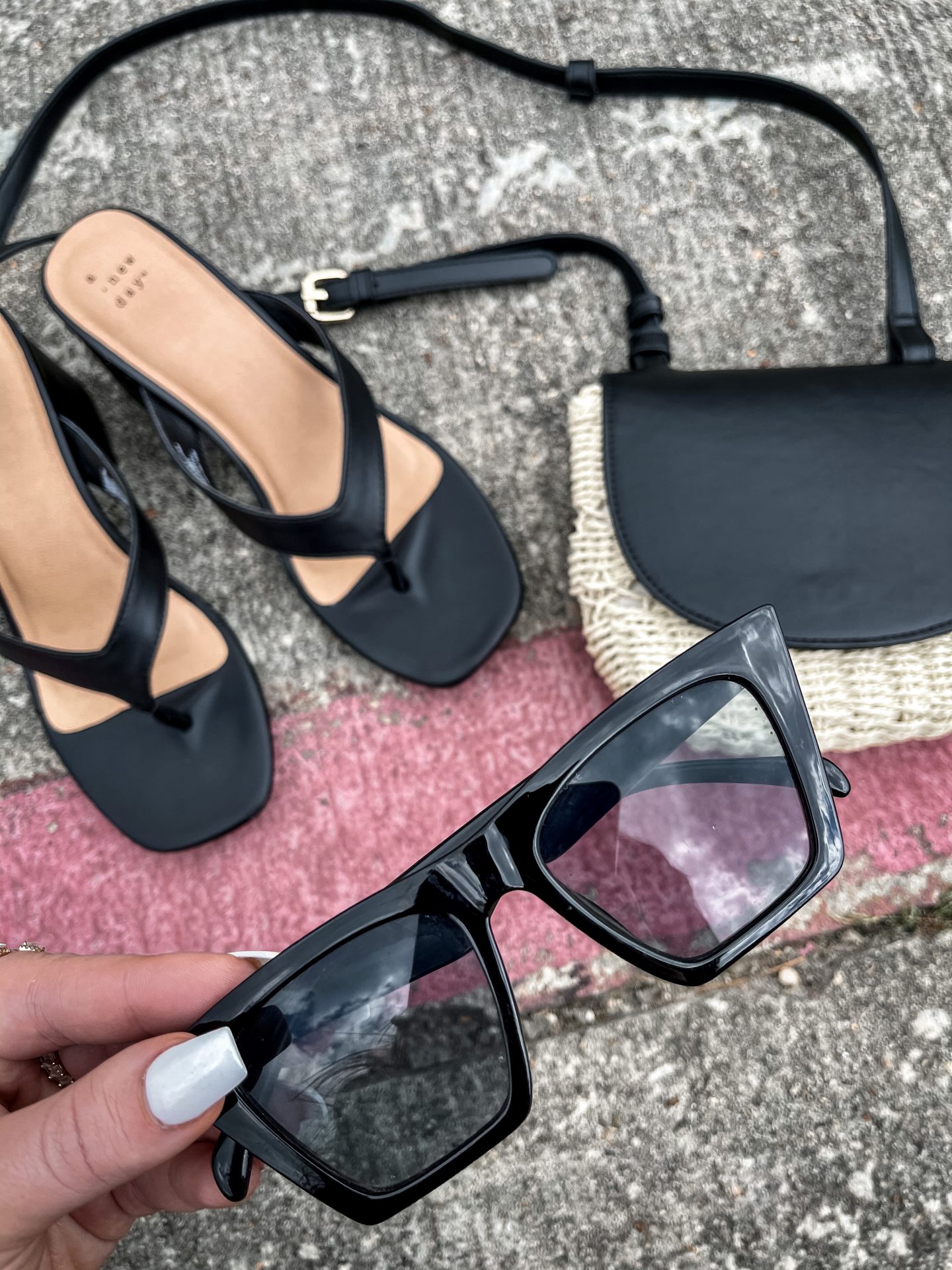 Some accessories are definitely worth the investment. But, when it comes to trendier pieces or styles that I know will only be around for a few seasons, I am definitely NOT investing hundreds. Not to mention, if I take a pair on vacation, I've been known to lose them 🙁





If you are interested in outfits to pair with these sunnies, click here and check out My Top 10 Spring Outfits In The Color Black.
Interested in more budget outfits? Check out my YouTube Spring Try-On Haul from Walmart!
Until next time!