I recently took my first time trip to Arizona. I wanted to make sure I chose lightweight fabrics for during the day. I'm from Texas, so I'm used to the humid heat, but I heard so much about the dry heat, I wanted to be prepared -lol. I took a lot of Target outfits on the trip so I wanted to share some of the looks. Scroll to shop some of my favorites.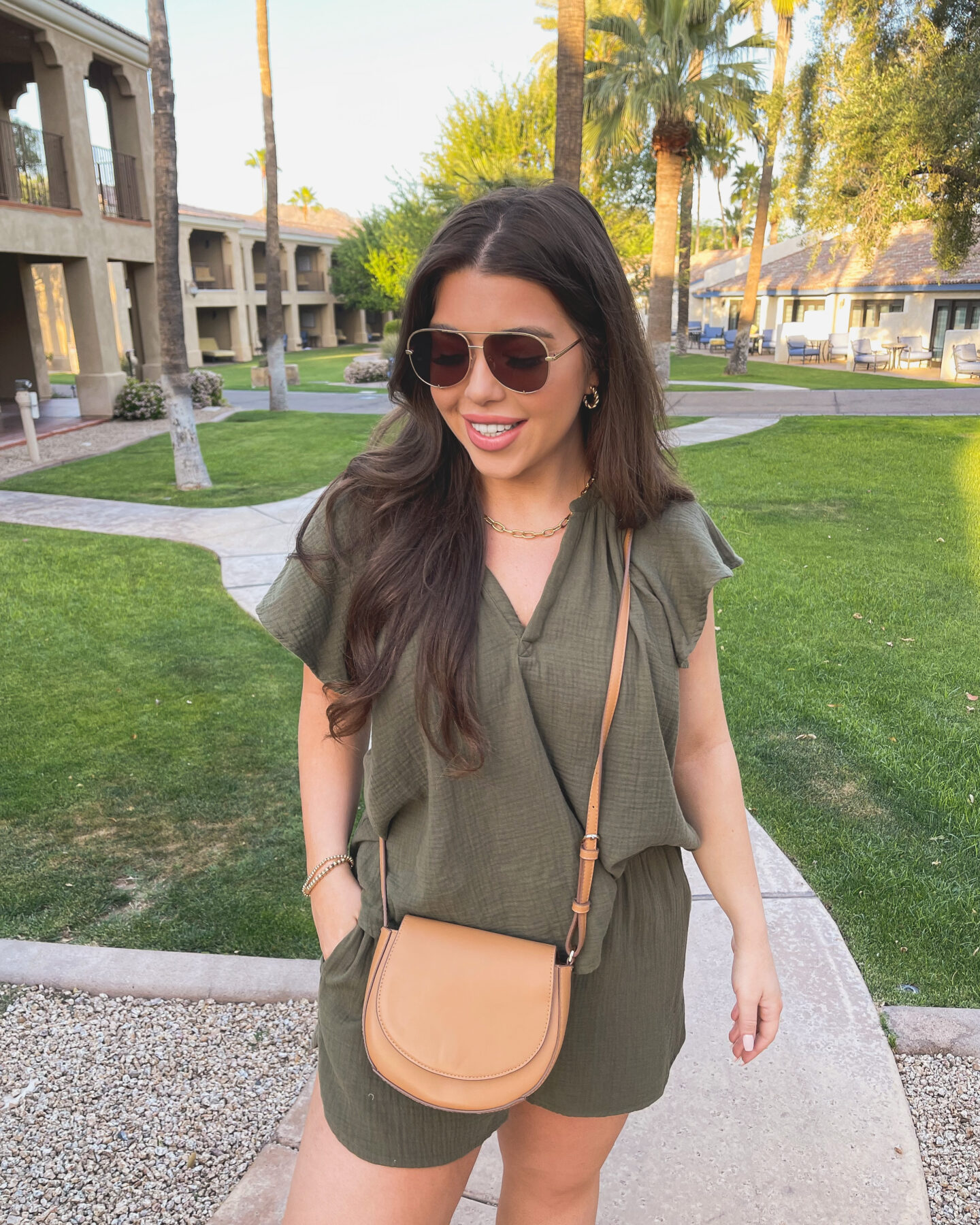 I've already seen this outfit all over TikTok. It's so comfy (wearing a medium, fits tts). Comes in so many colors, grab your favorite. Sizes xs to 3x.

I wore a few embellished sandals, my new favorite wedge and a sneaker for comfort (order your normal size, fits tts).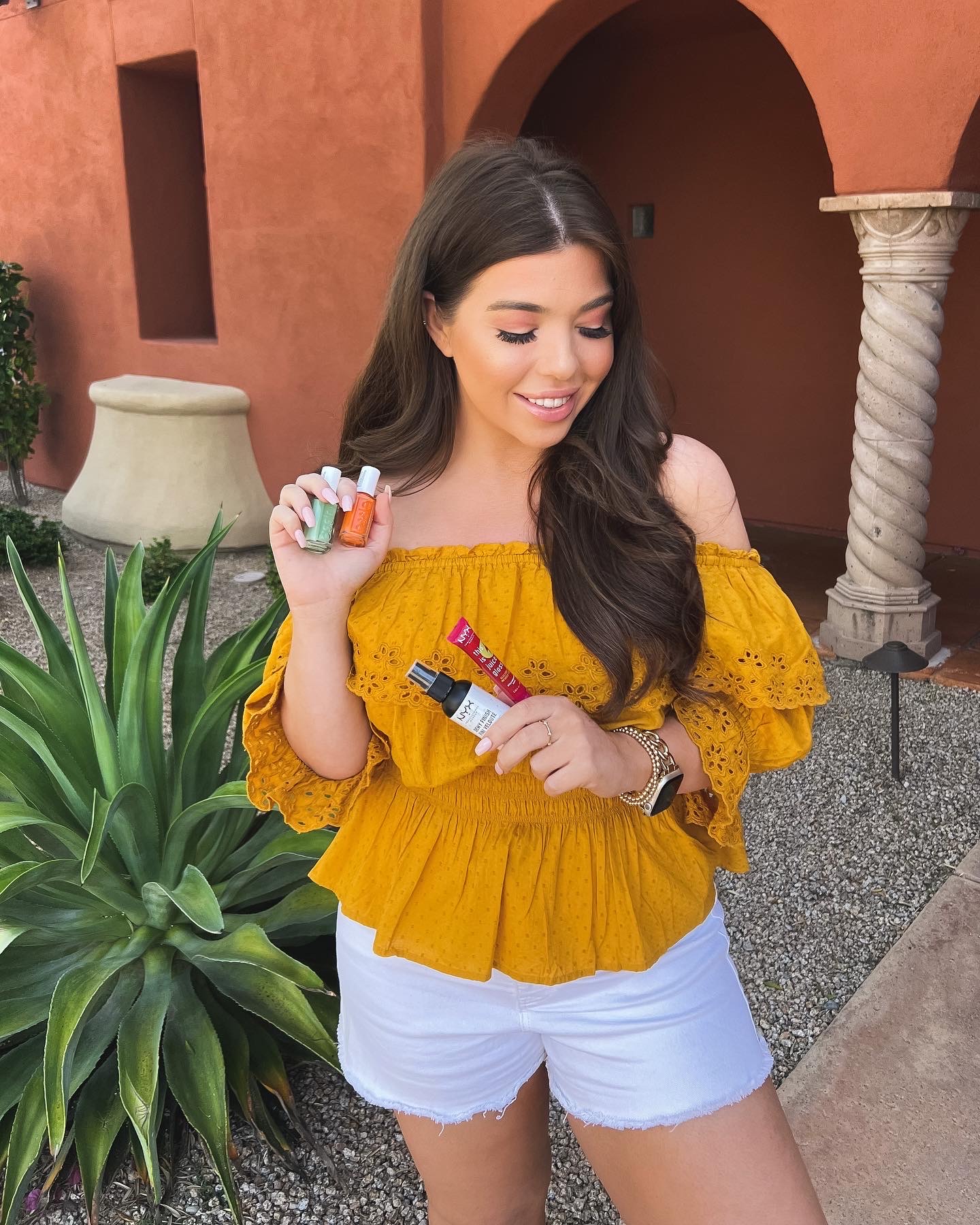 This top was an awesome color for the desert. It can be worn on the shoulders or like I have it here (fits tts, wearing a medium). This eyelet style is also available in white.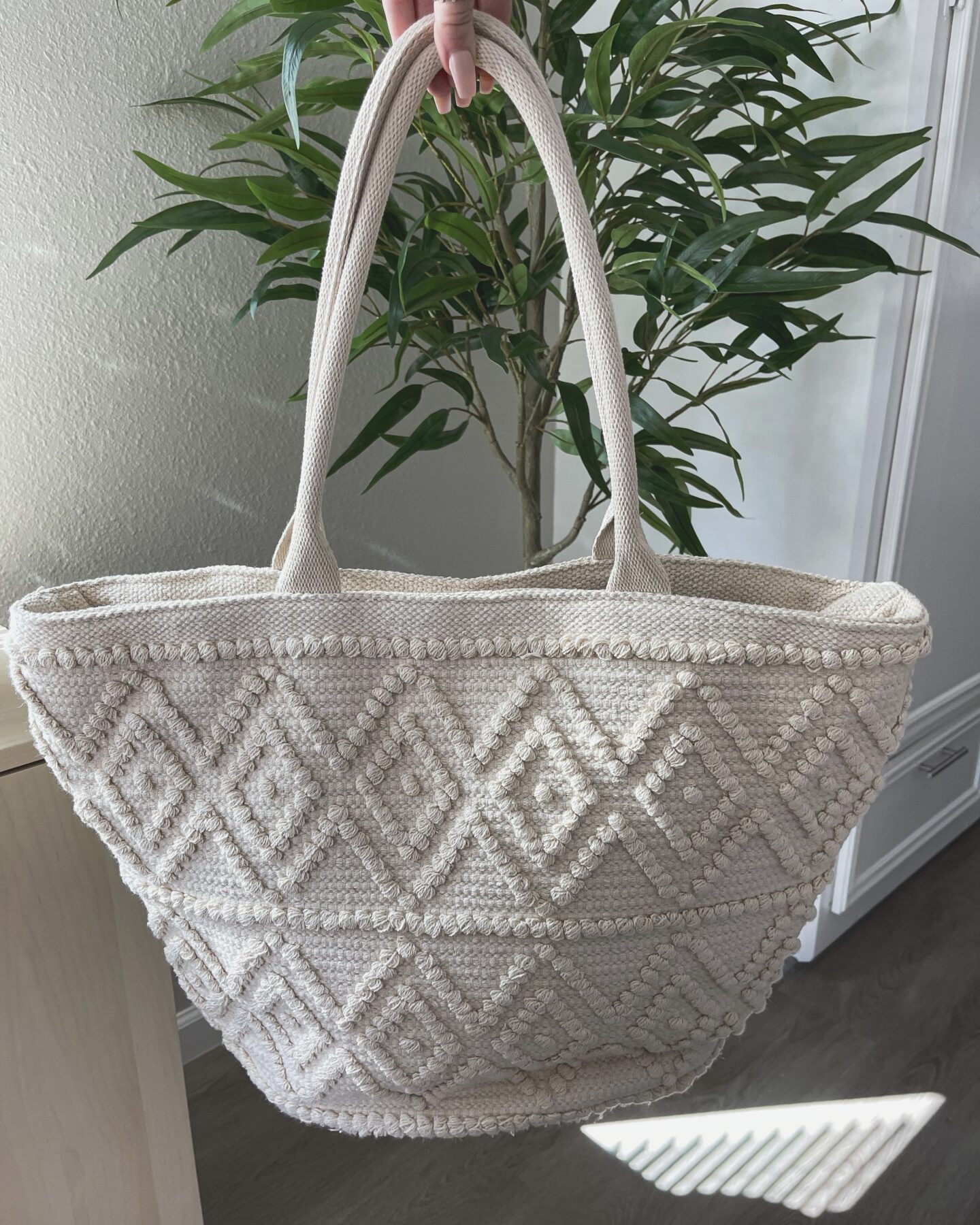 I took this jacquard tote for all my extras. Not quite big enough for towels, but perfect for a shopper's tote.


I wore the clutch with everything, such a great neutral color and big enough for the essentials including my phone.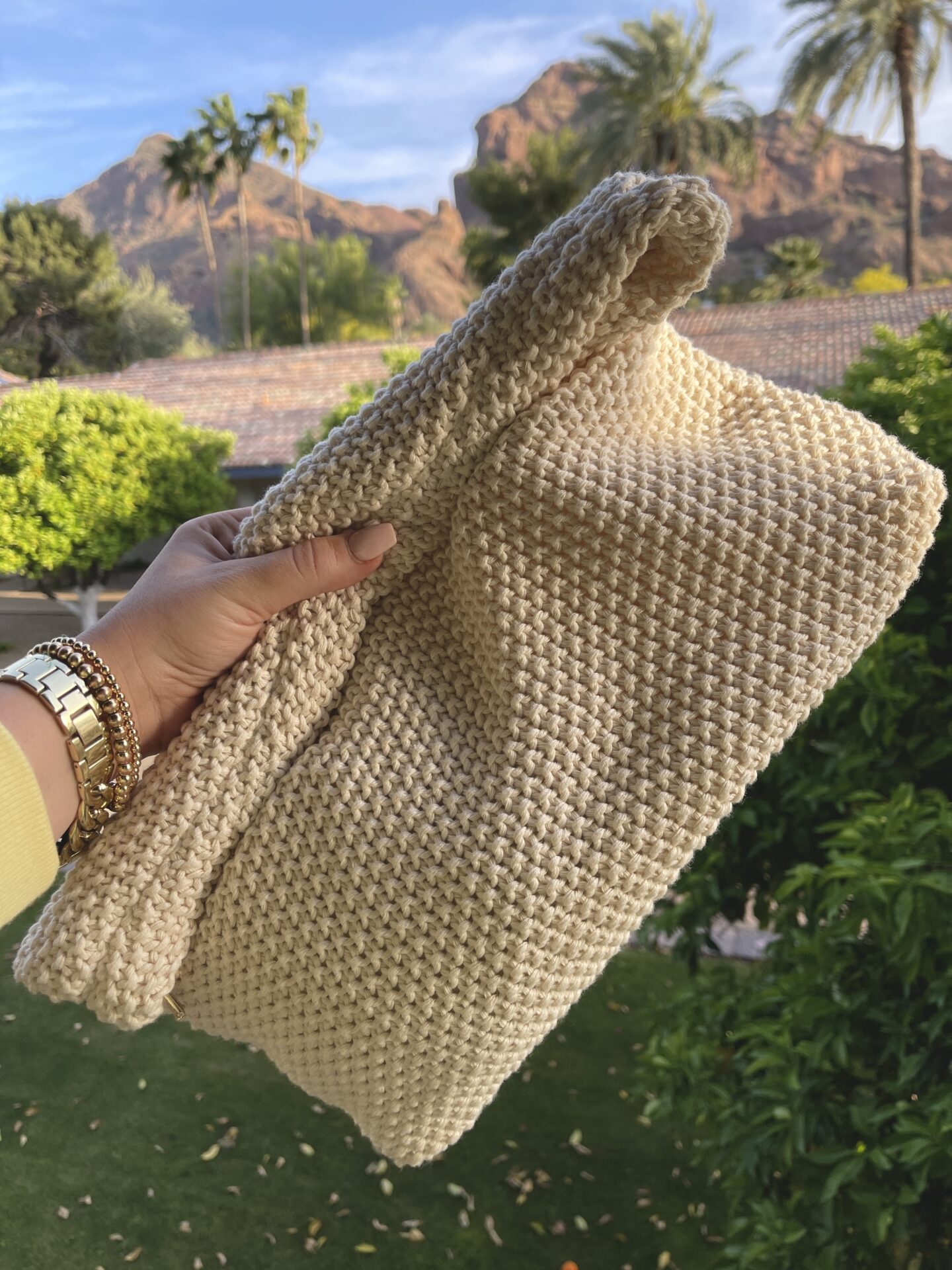 I imagine this with all those sundresses, short sets and ruffle"y" tops we have been seeing everywhere.


My all-time favorite tank is back for the season, think multiples on these. I probably have one in every color, I buy new at the start of the season for a refresh. Comes in so many colors (runs tts, no need to size up). It's a fitted, ribbed tank. But the best part is the high neck, perfect to wear with anything. Modest and you can wear your normal bra.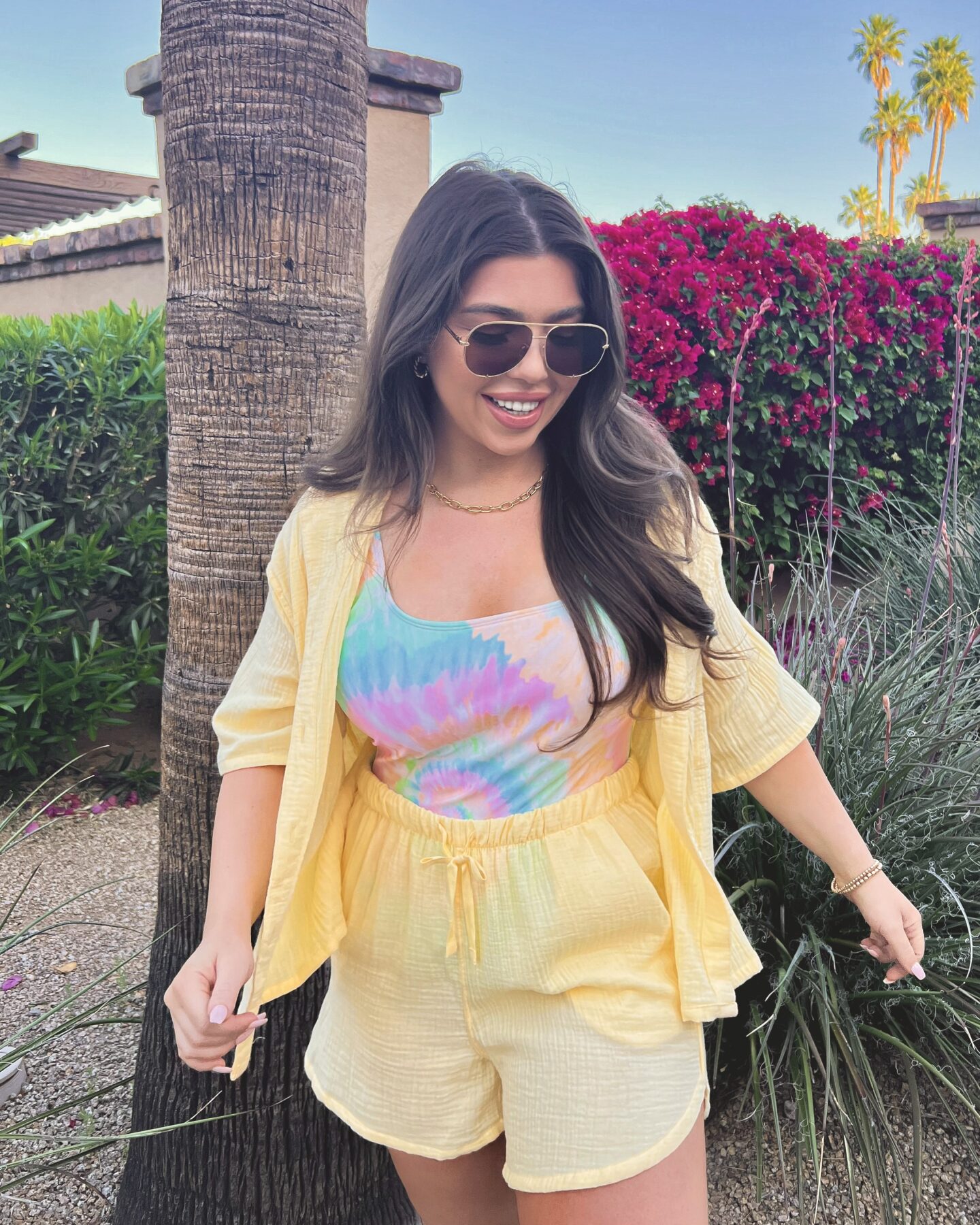 I subbed up my yellow pajamas and used it as my swimsuit cover up while I was at the pool. It's so lightweight and feels like a summer seersucker (wearing a medium-fits tts) and it matched perfectly with my one-piece from Stoney Clover from Target (sized up to a large). I also took a SC dreamy sweatshirt (also sized up) for the airport and ended up wearing it a few times during the trip.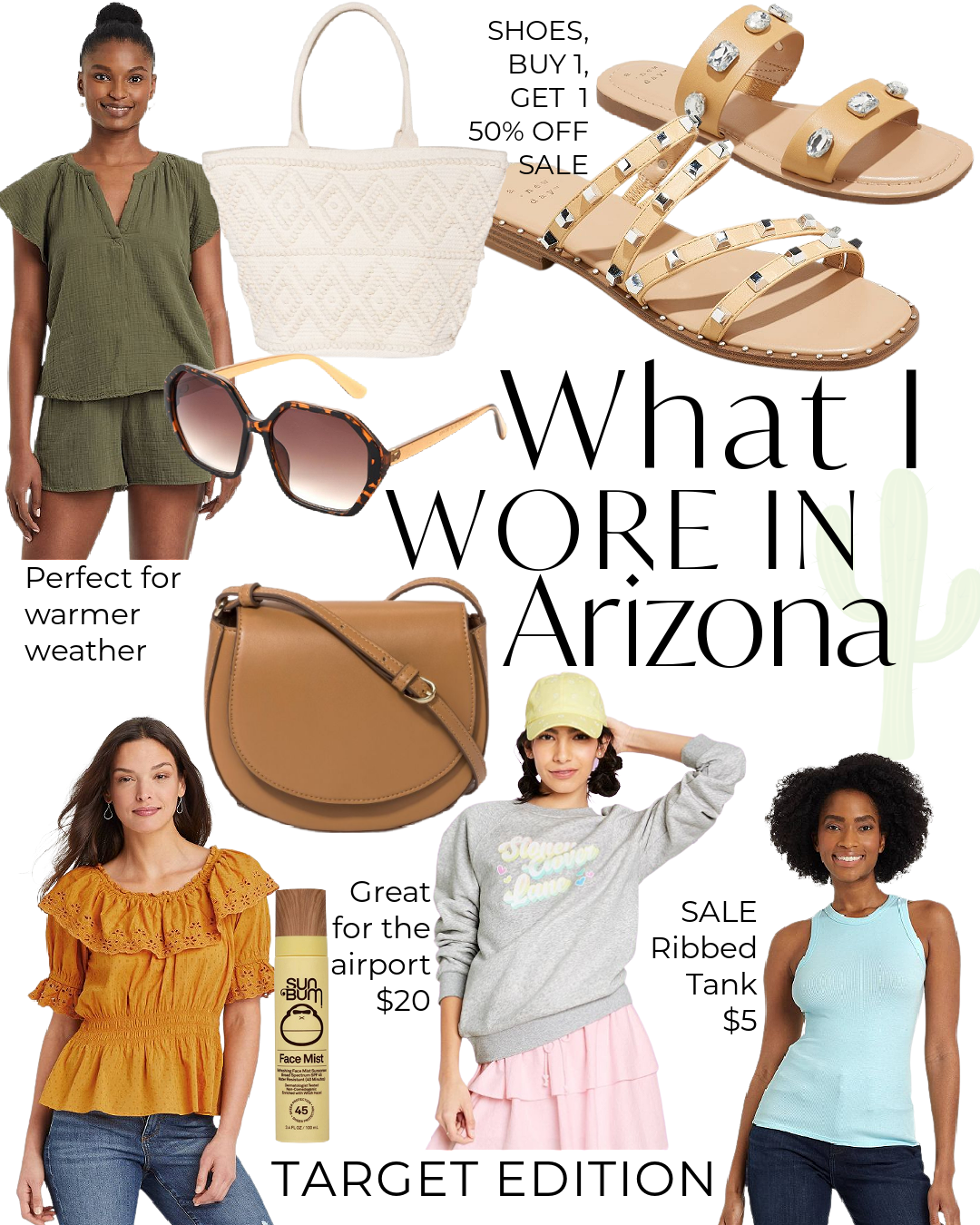 More Target new arrivals were included in one of my latest YouTube videos, check it out below.
Until Next Time!