Top 5 best sellers for last week are in, and we have Target thrown in the mix!

Great summer picks for last week's best sellers. The knit top is great quality, and knit/crochet is trending right now! The jeans are a great cropped straight leg, fit tts. The white duster would go perfect with shorts or a dress this summer. I love the slippers, they are so comfortable and the bottoms are hard so you can still wear them out if you need to run somewhere. And lastly the studded sandals are from Target. Super cute, super on trend!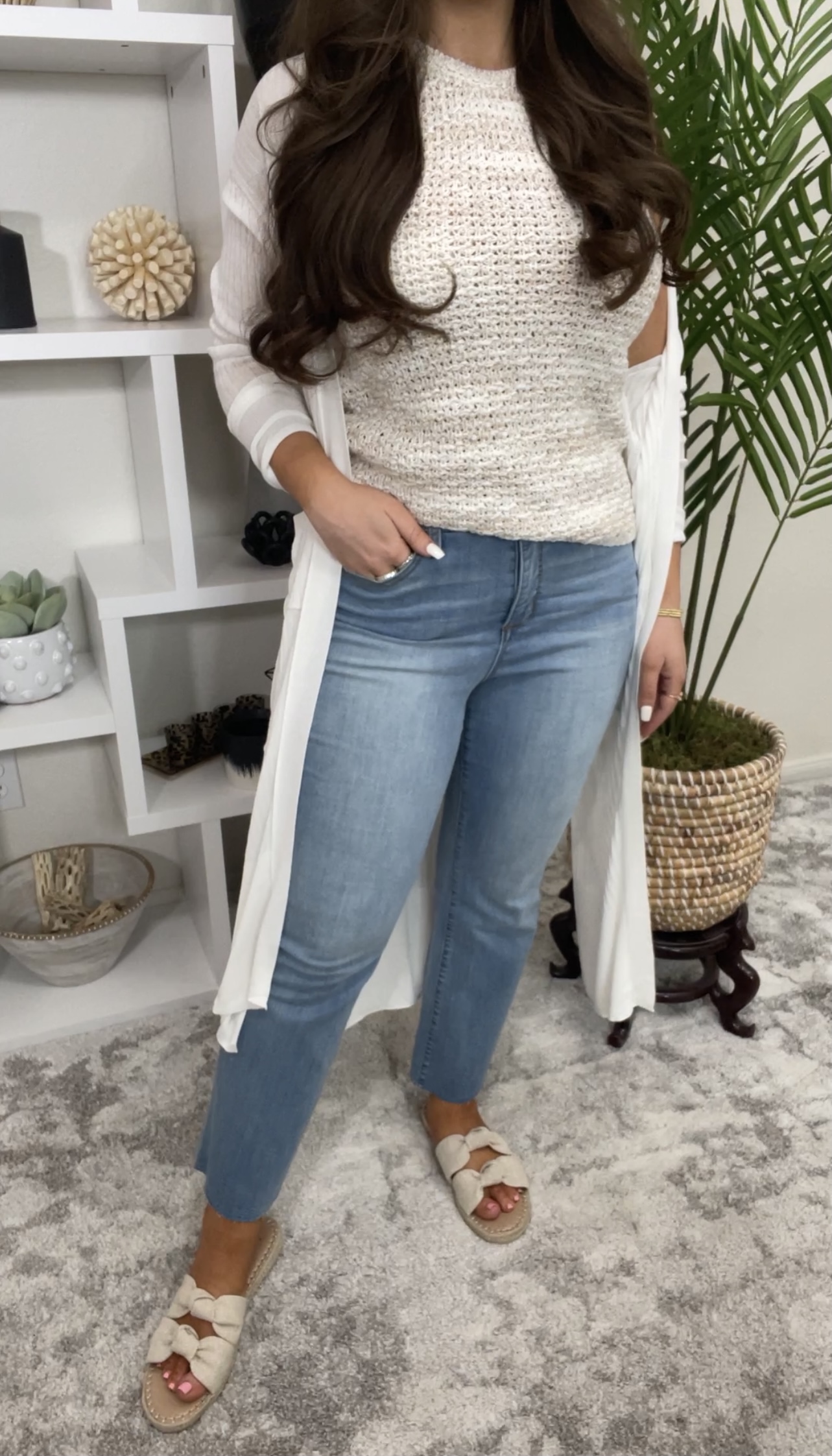 Check out My Latest Walmart Fashion Finds I Think You'll Love, here. And if you missed the previous Last Week's Best Sellers, click here.
Until next time!