Last week's best sellers includes several retailers. A pair of distressed white shorts from Walmart, a ruffled peplum top and studded sandals from Target. Rounding out the favorites includes a lavender tee (Pantone color of the year!) and rhinestone bracelets from Express. Keep scrolling to check them out!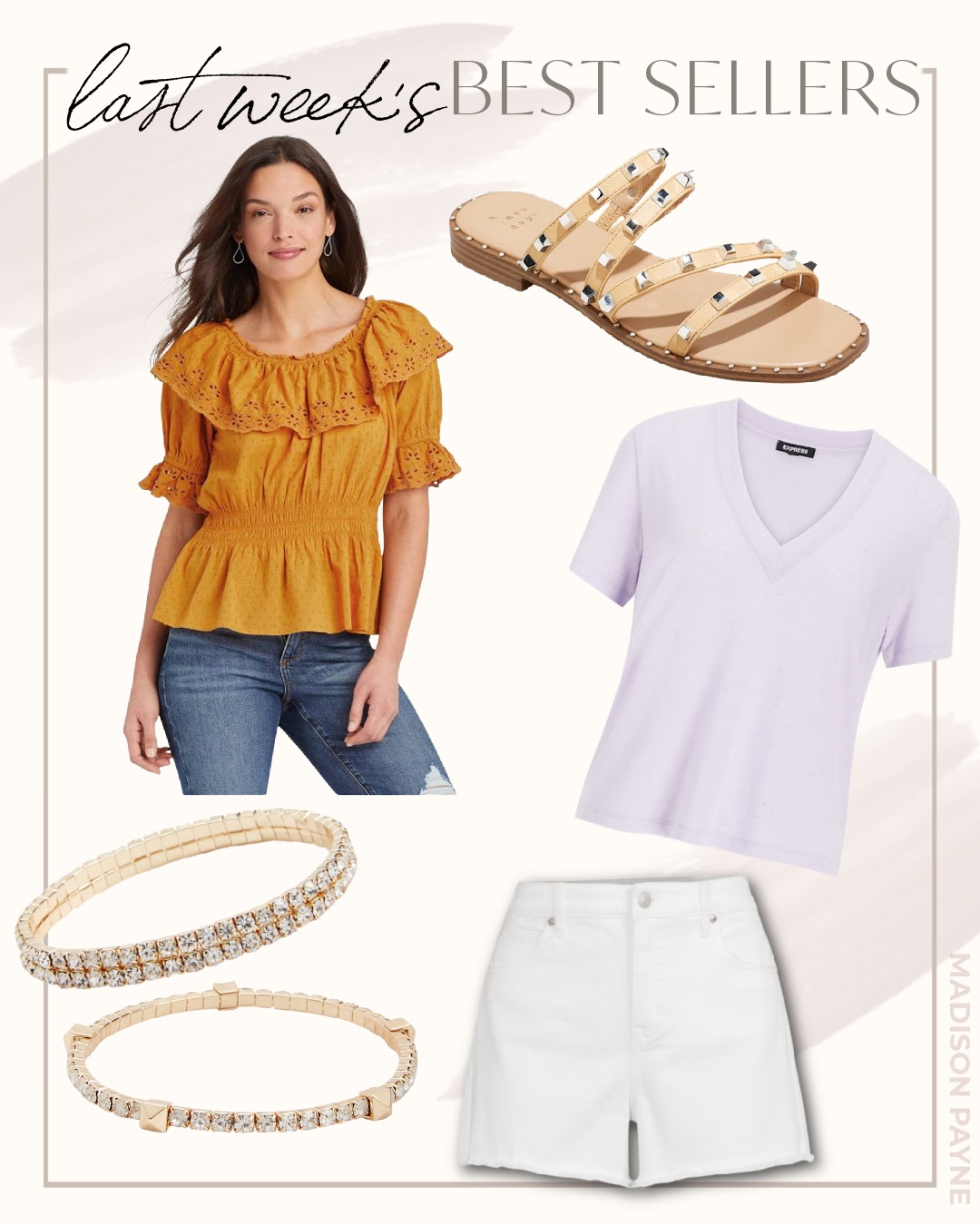 PEPLUM TOP | STUDDED SANDALS | LAVENDER TEE | DOUBLE RHINESTONE BRACELET & SINGLE RHINESTONE BRACELET | WHITE SHORTS





If you missed the previous Last Week's Best Sellers click, HERE.
Until next time!