Last week's best sellers include (1) a one strap floral dress, (2) a cellphone crossbody (under $15), (3) a water bottle crossbody (on sale for $9), (4) a pair of studded jelly sandals ($19), and (5) a swim suit cover up.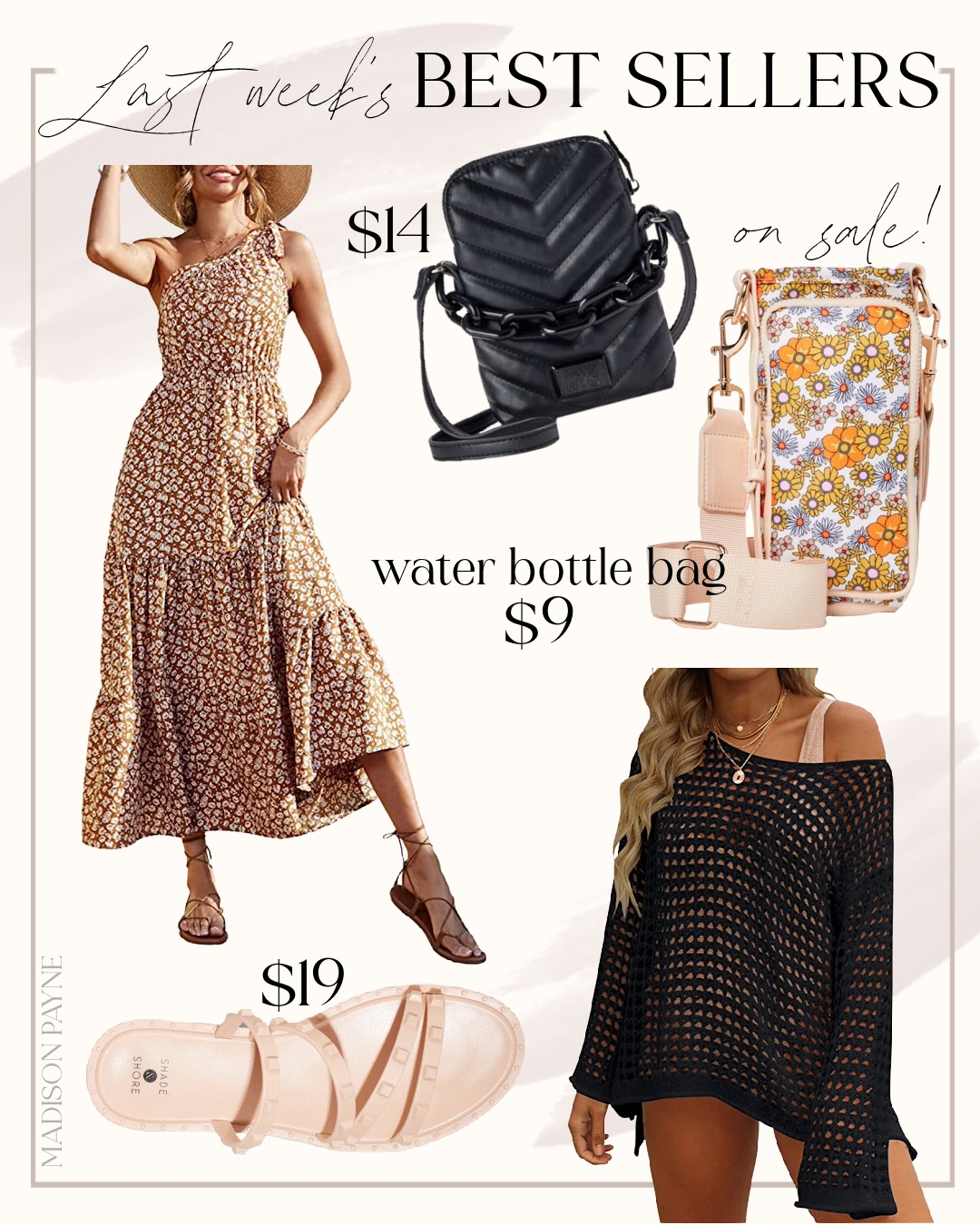 FLORAL DRESS | CELLPHONE CROSSBODY | WATER BOTTLE CROSSBODY | SANDALS | SWIM COVER UP

The previous Best Sellers had so many great summer finds, if you missed it click, HERE.
Until next time!