Last week's best sellers include a ruffle sleeve swimsuit (on sale now), a bright orange top perfect for summer, a tropical print jumpsuit (only $18), a pair of clear wedges, and a super cute beach tote. Check them out!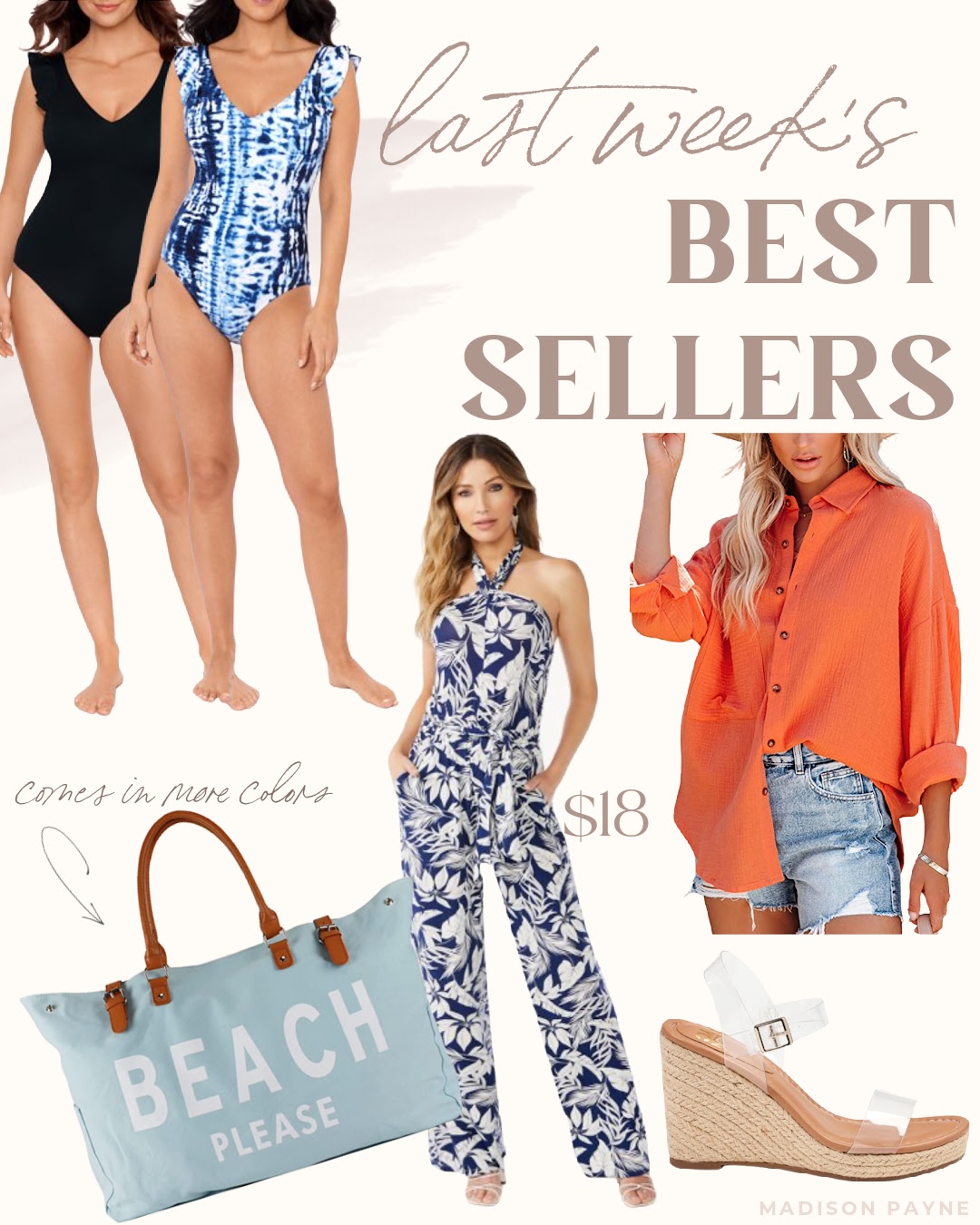 BLACK SWIMSUIT | BLUE PRINT SWIMSUIT | TROPICAL JUMPSUIT | ORANGE TOP | BEACH PLEASE TOTE | CLEAR WEDGES

Check out your most loved Amazon fashion items, HERE.
Until next time!