Okay anyone who knows me knows I really can't get enough of anything sparkly! I originally made this bottle for my friend's 21st Birthday but I loved it so much I'm going to make a few more to hold flowers in for my apartment. It was so easy to make anyone can do it, seriously lol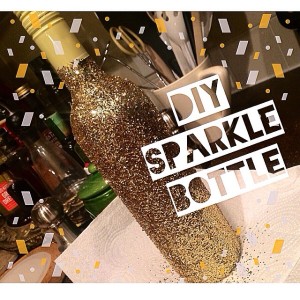 All you need is
– Empty wine bottle
– Spray Mod Pod
– Loose glitter
– Shoebox top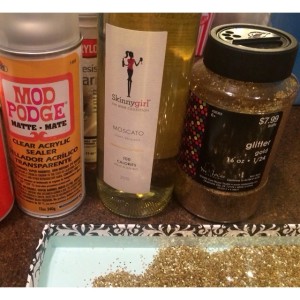 First you'll want to pour out the glitter generously into the shoebox top. 
Then you just spray the bottle entirely with the Mod Pod and roll the bottle in the glitter. It's best to do this twice to get the most coverage. Lastly, you'll let the bottle dry and finish it up with a final coat of Mod Pod to seal in the loose glitter. I told y'all it was easy!
P.S. it's a good excuse to finish a bottle of wine right? hehe happy crafting!