One of my girlfriends (and fellow blogger), Keli and I recently got back from an amazing 5 day stay at Breathless Punta Cana in the Dominican Republic and we had the best girls' trip! It was my first time in the DR and I was blown away by the beautiful beachfronts, curated cocktails, chic lounges, dining venues and fun pools. We were gifted our stay, but all opinions below are my own.
GETTING AROUND
There was so much to do at the Breathless Resort that we stayed on-site the entire trip. Our transportation from the airport was provided by Amstar transportation and was about a 40 minute drive to the resort.  Highly recommend! Our bus even had wifi (score!).
WHERE TO STAY

We stayed at the beautiful Breathless Resort! Breathless and it's sister resort Now Onyx (property right next door) is an all-inclusive resort experience.  Breathless is the adult only section and Onyx is the family friendly side. You have everything you could want for a Caribbean vacation at Breathless- 750 posh suites with 24 hour room service, gourmet cuisine, cocktails for days y'all, and lively nightlife. The perfect place for a bestie getaway! Below is our guest room.  We had a pool and tropical view that was out of this world. We sat on our balcony every morning and drank coffee (from room service) and I'm not sure life can get any better! Also, I know y'all wanna know about Wifi. It was excellent – I didn't have an international plan and just connected to their wifi and used WhatsApp to communicate with people back home (no special outlets for devices, either).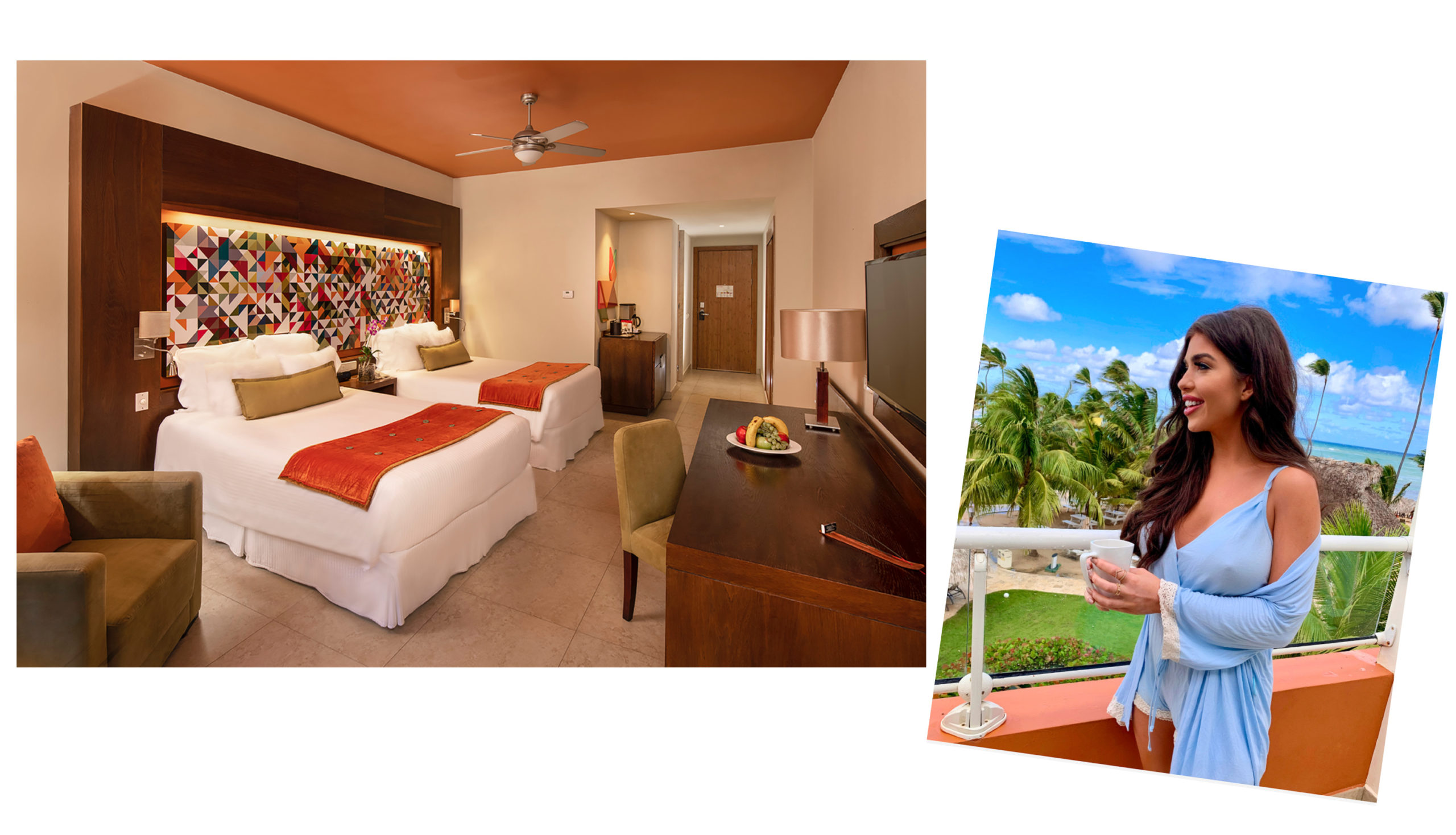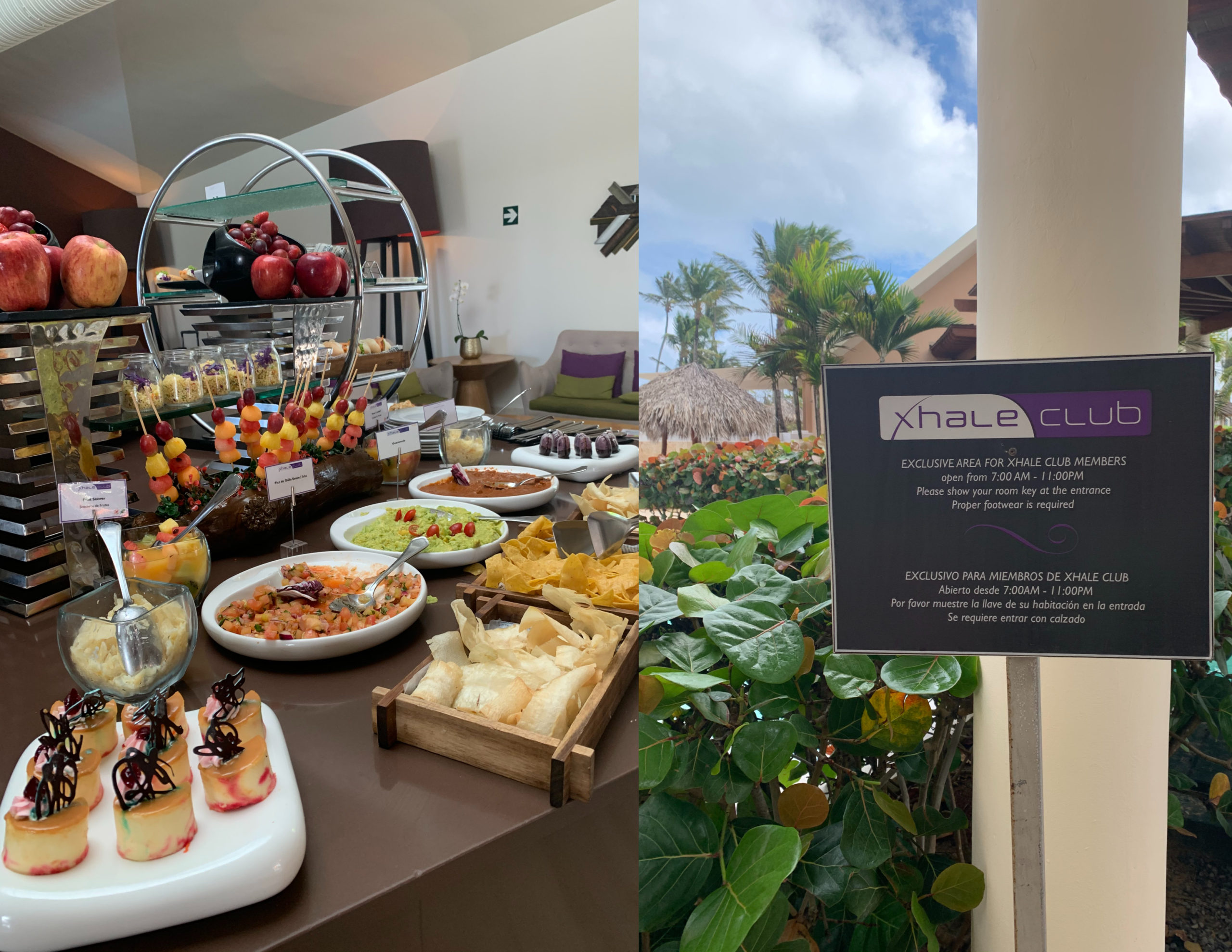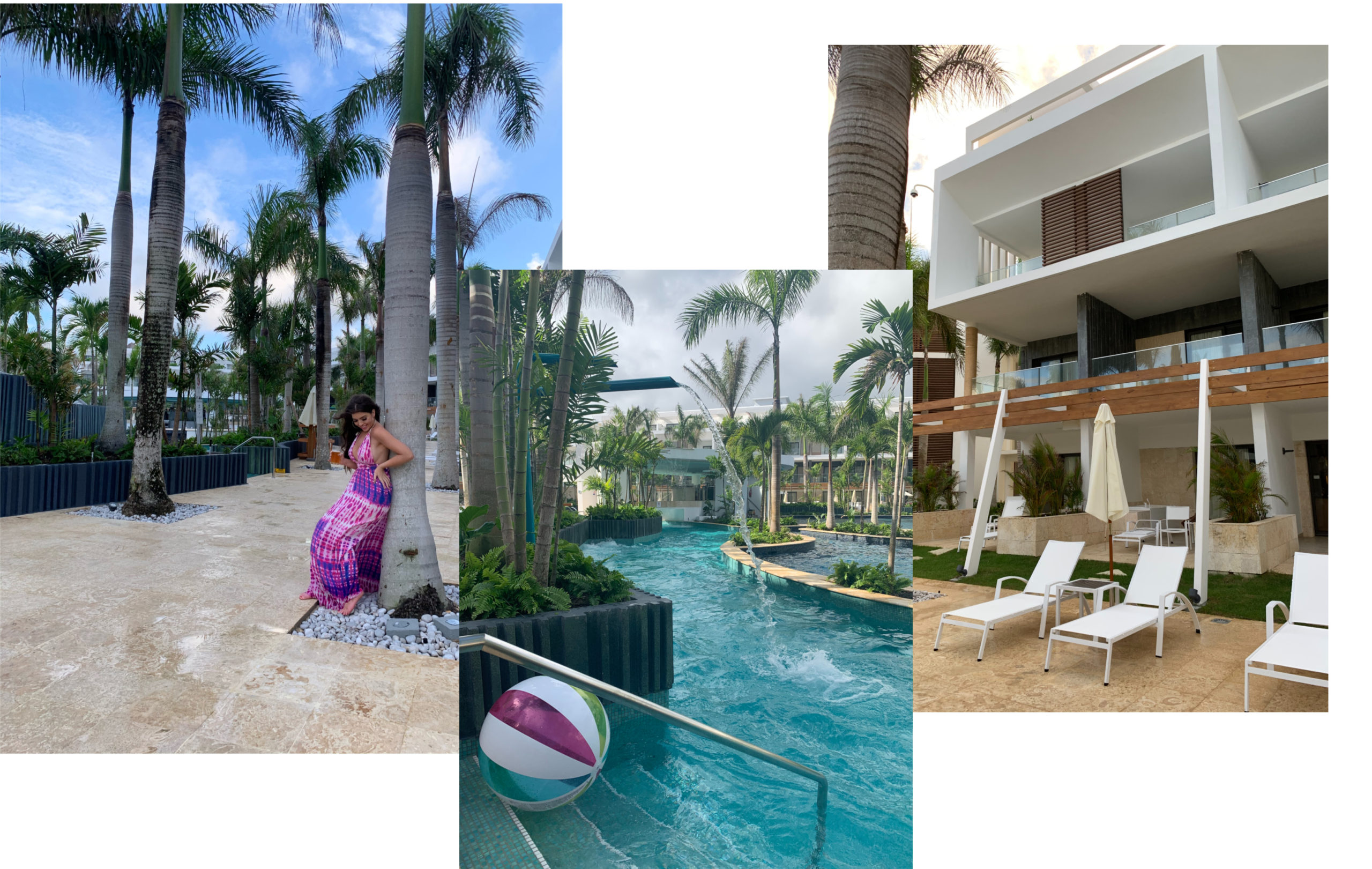 THINGS TO DO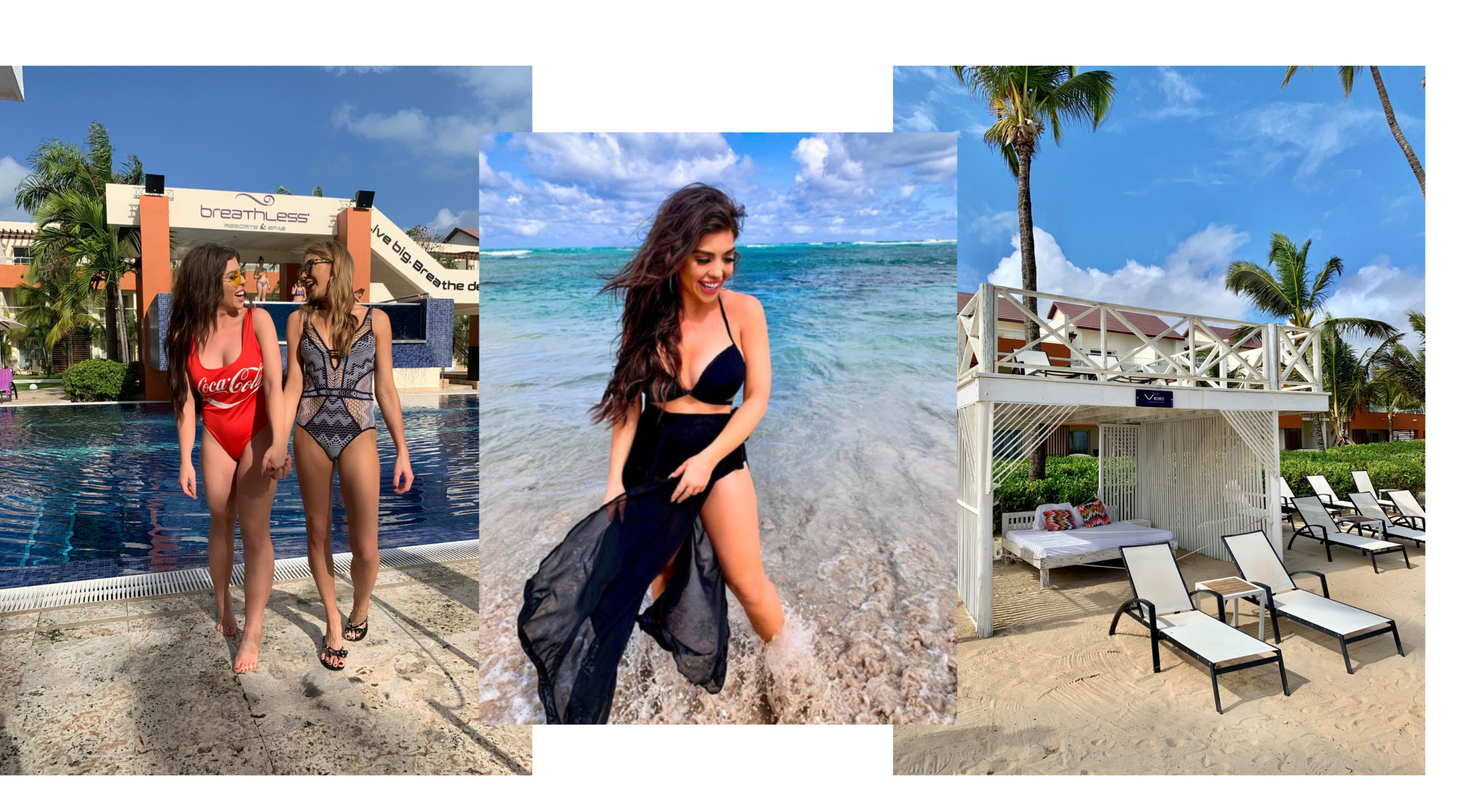 Keli and I lounged poolside- there are 4 different pools on site all with different vibes. From relaxing to partying, Breathless had us covered. We spent a lot of time by the freestyle pool which features live DJ music and cocktails- plus, a swim up bar! There's also a relaxation pool and lazy river. And, of course we had to hit up the gorgeous beachfront. David, our butler, got us a cabana one morning on the Xhale side and it was ah-mazing!
Over at Now Onyx, they also have a fitness center and spa that Breathless guests have full access to.
NIGHTLIFE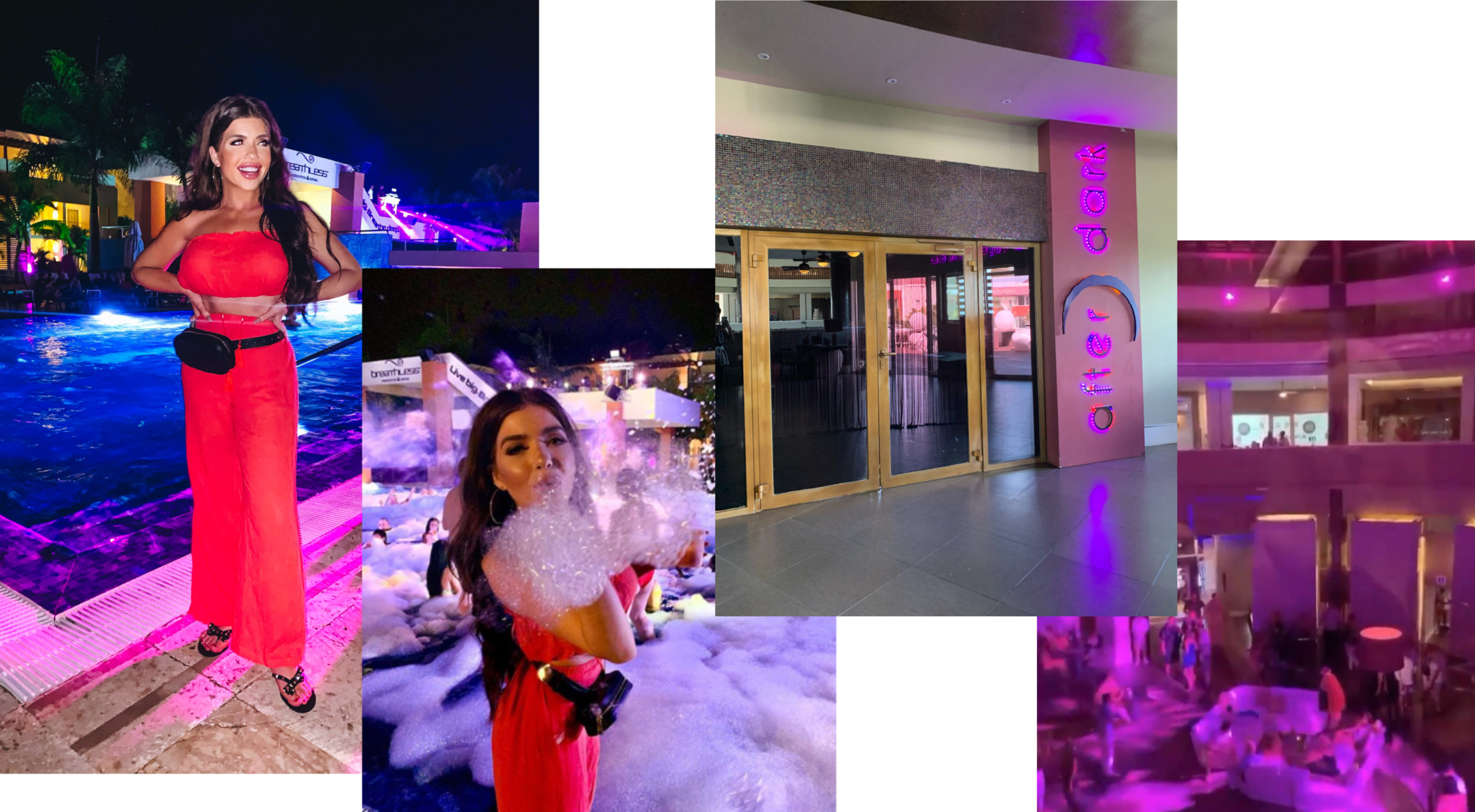 Breathless comes alive at night! The stunning oceanfront lobby is turned into a swanky lounge at night with live entertainment and themed parties. There is also an after hour clubs called After Dark that I highly recommend. The night foam pool party was also one of our favs!
WHERE TO DRINK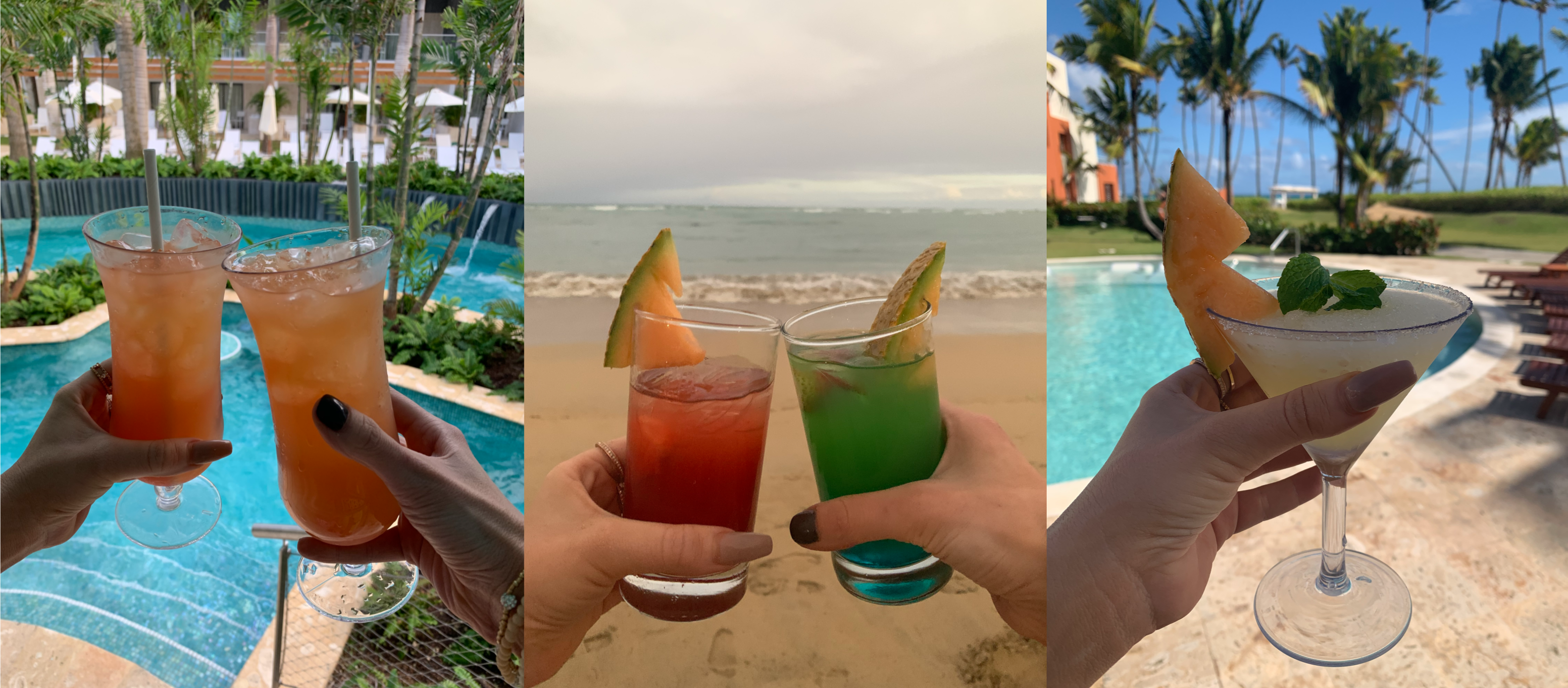 EVERYWHERE! There are endless bar options from the swim-up pool bars, to the beach and the chic music lounge. There are no shortage of cocktails. The room also does have a mini bar that is refreshed daily. Sidenote: I'm a big beer girl and loved the Presidente Beer (aka Dominican Water) which you can find everywhere on site.
WHAT TO EAT
With 11 gourmet dining options- food is definitely not in short supply! Every restaurant features healthy and innovated menus. Not to mention, they are all so beautiful inside! My favorite had to be the French restaurant, Coquette. Order the Bavarian Chocolate and thank me later- it's one of the best desserts I've ever had!
Breathless also offers 24 hour room service that is included. From our morning coffee and fruit to late night pizza, we took full advantage.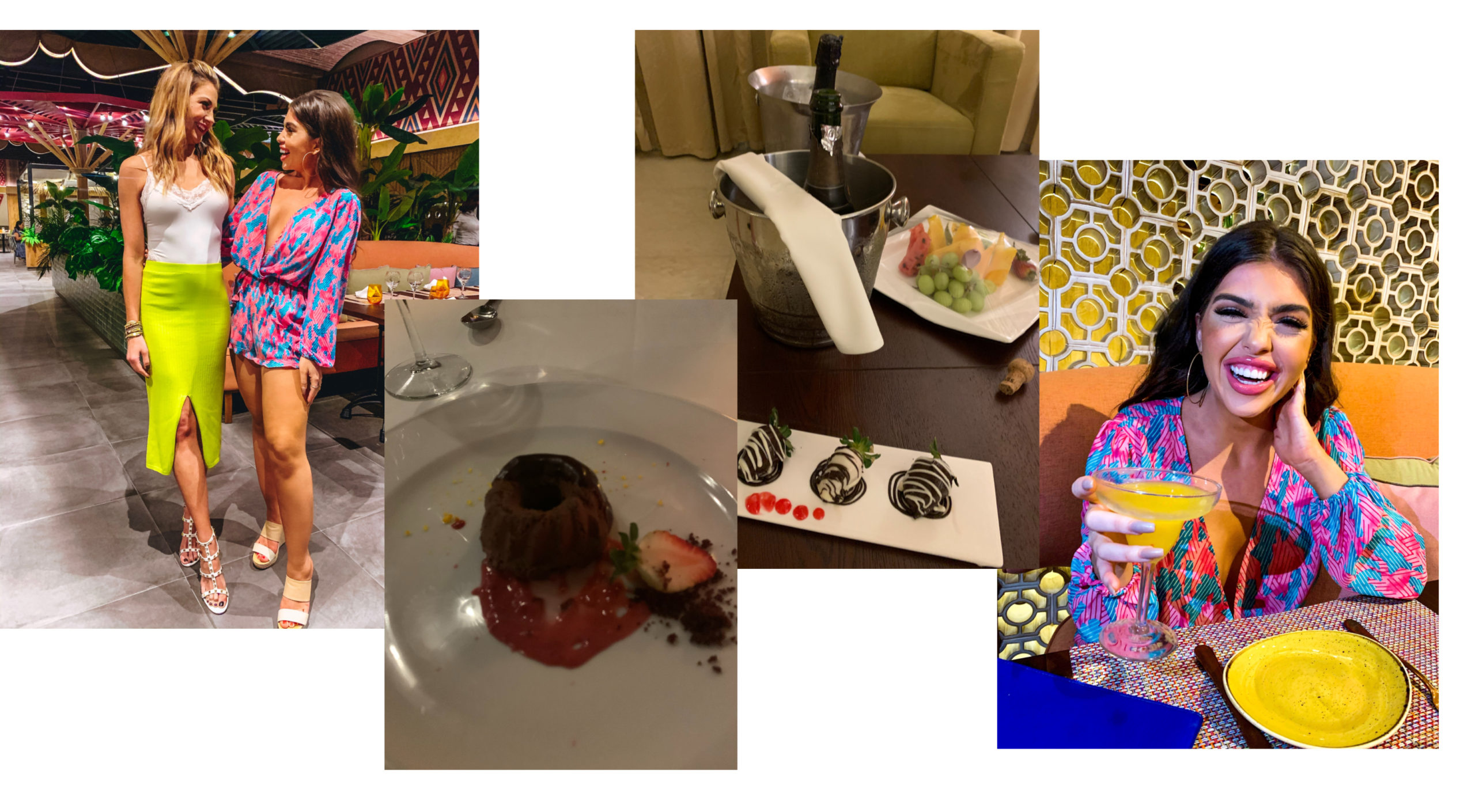 .
Lookout for my vacation lookbook + packing tips blog post! And, thank you so much Breathless Punta Cana for hosting Keli & I! We had the best time. If y'all have any questions about Breathless or the Dominican, feel free to drop them below in the comments or shoot me a DM over on Instagram @MadzPayne.
Til next time,