Express on a budget is pretty easy, especially when buying core wardrobe pieces. Currently they are having a sale on their jewelry – 2 for $30, and select clothes are up to 50% off. Everything I styled from Express is currently still on sale!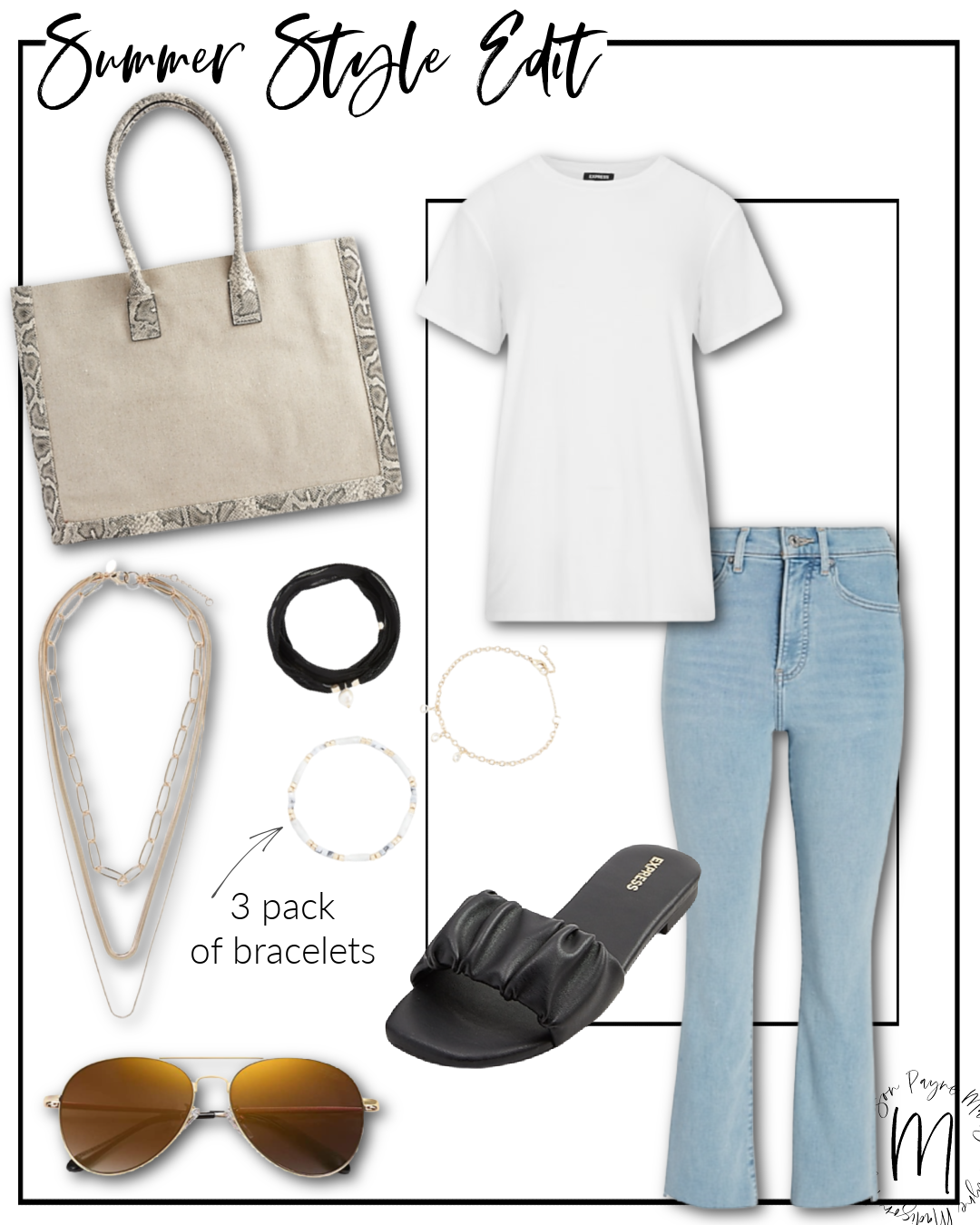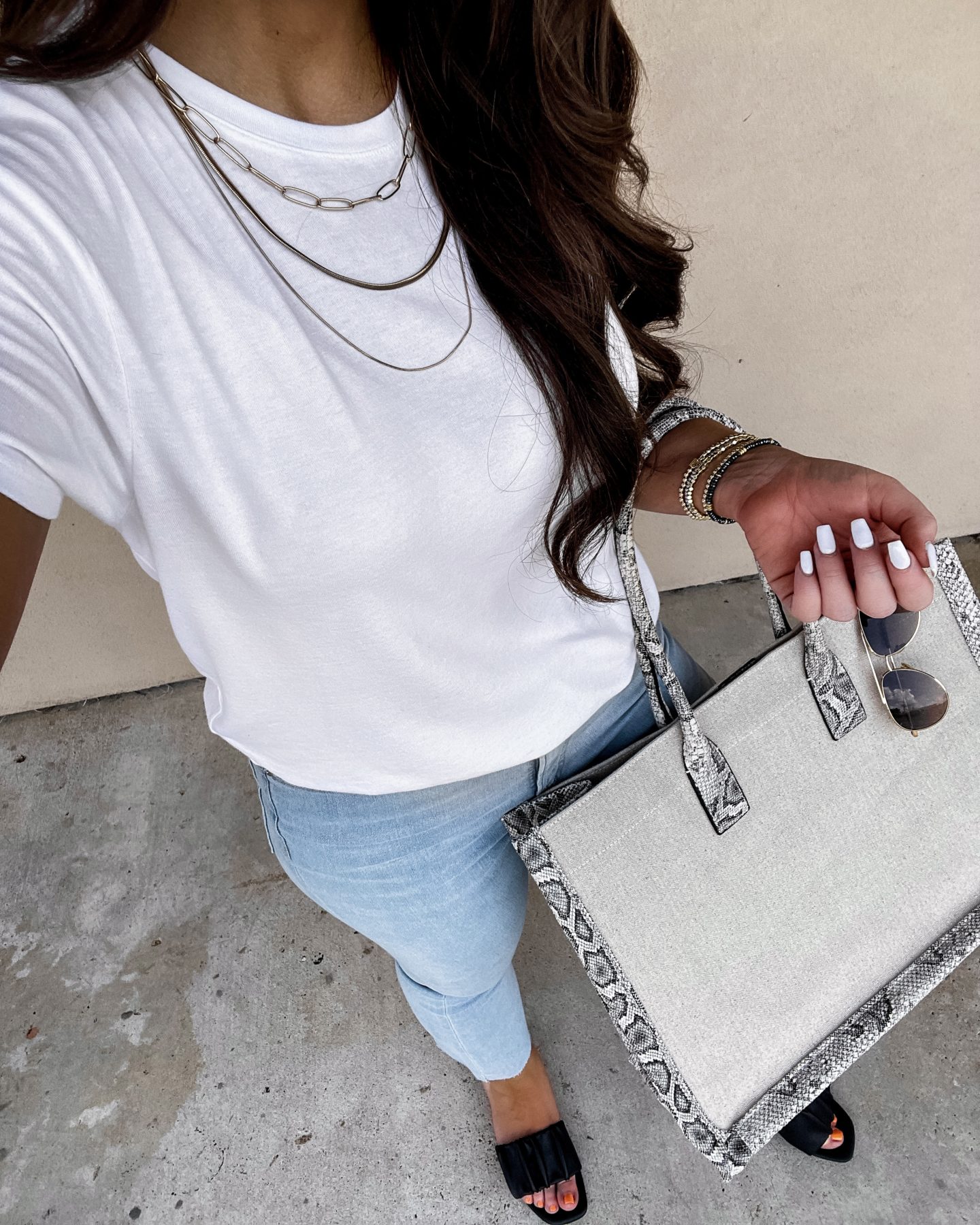 One of my favorite ways to show off my accessories is to wear a simple white tee. The bracelets come in a 3 pack, with the 2 for $30 I pretty much got 4 pieces for $30!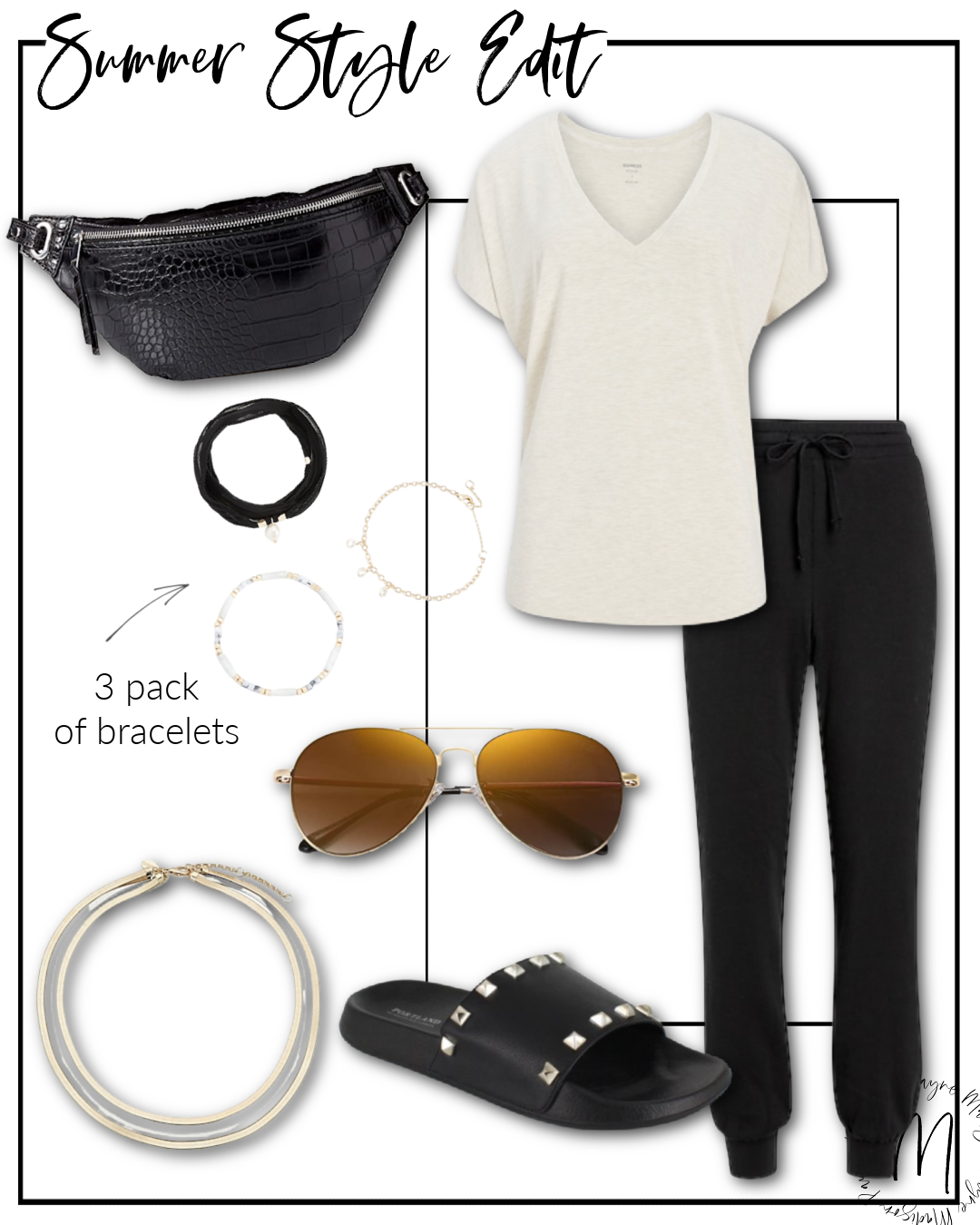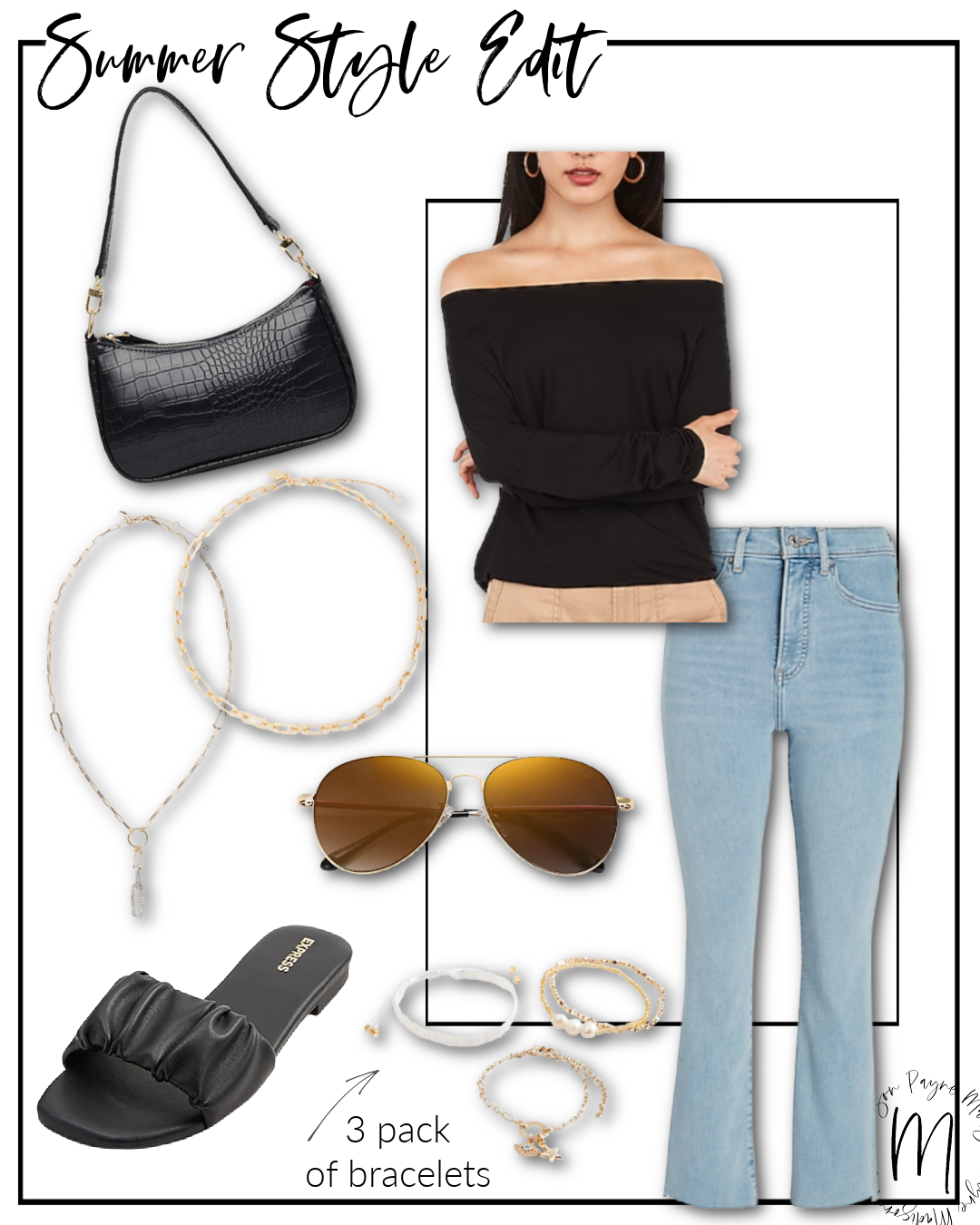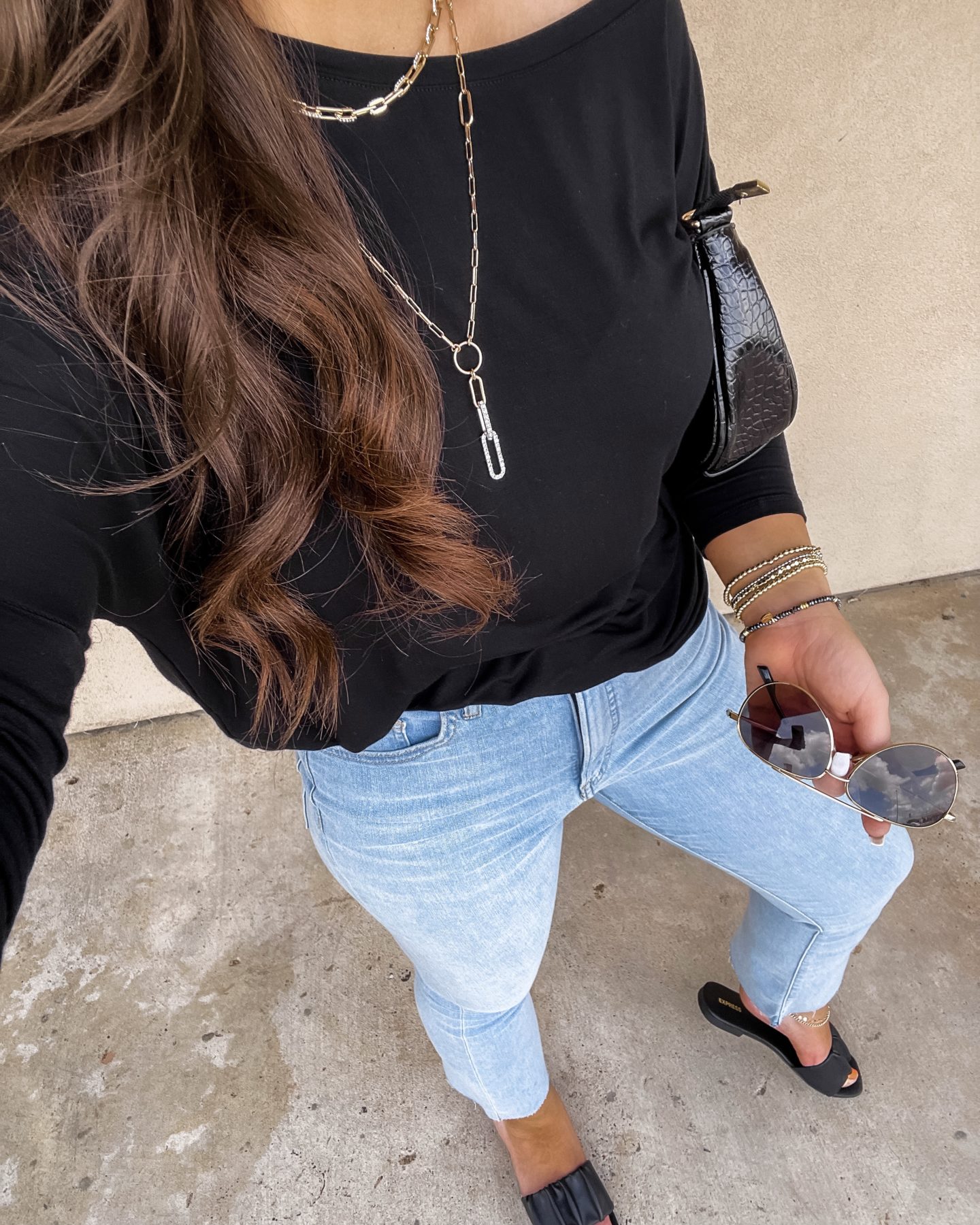 I also love layering different necklaces. 2 necklaces worn at least 3 ways, stretching your dollar even more.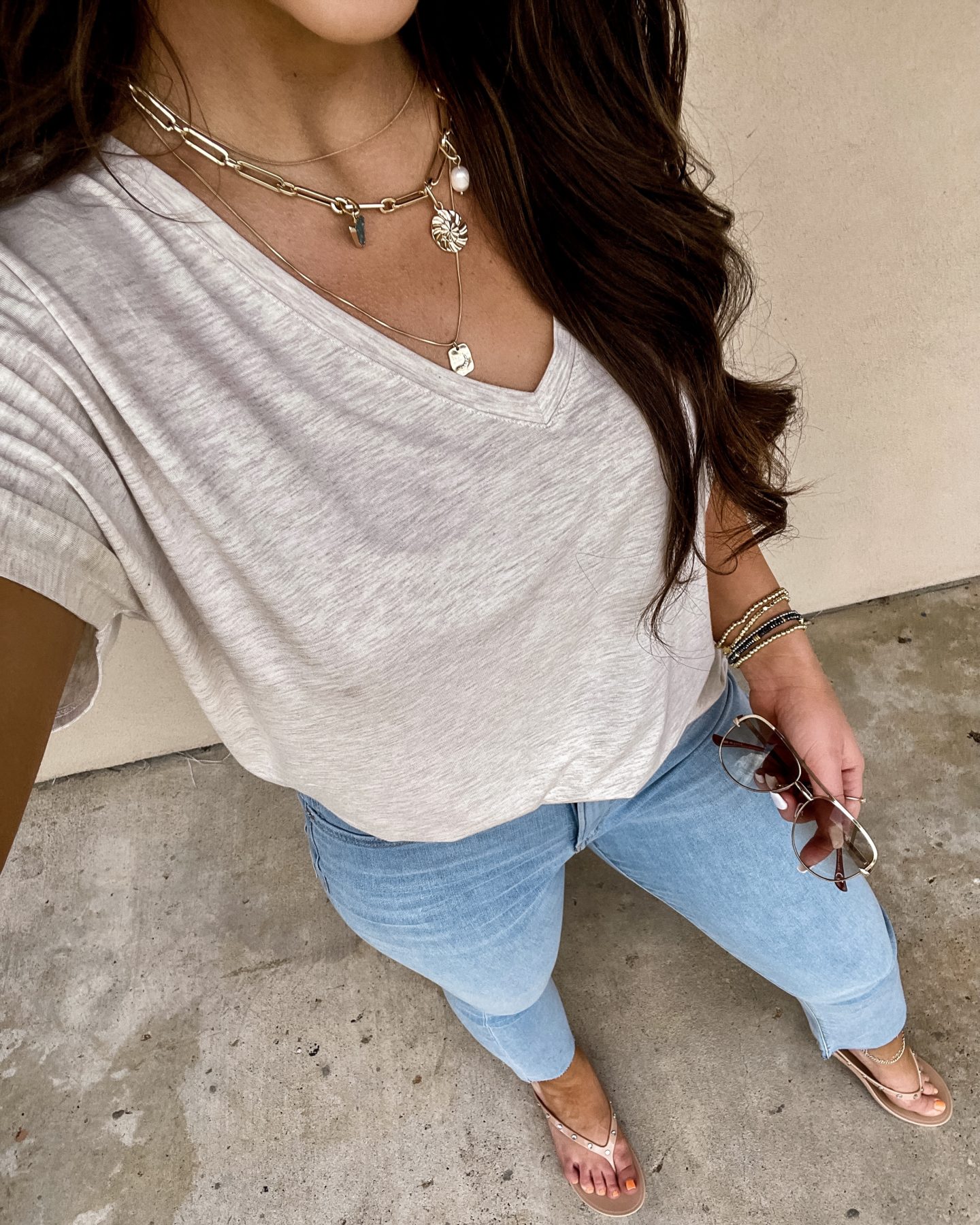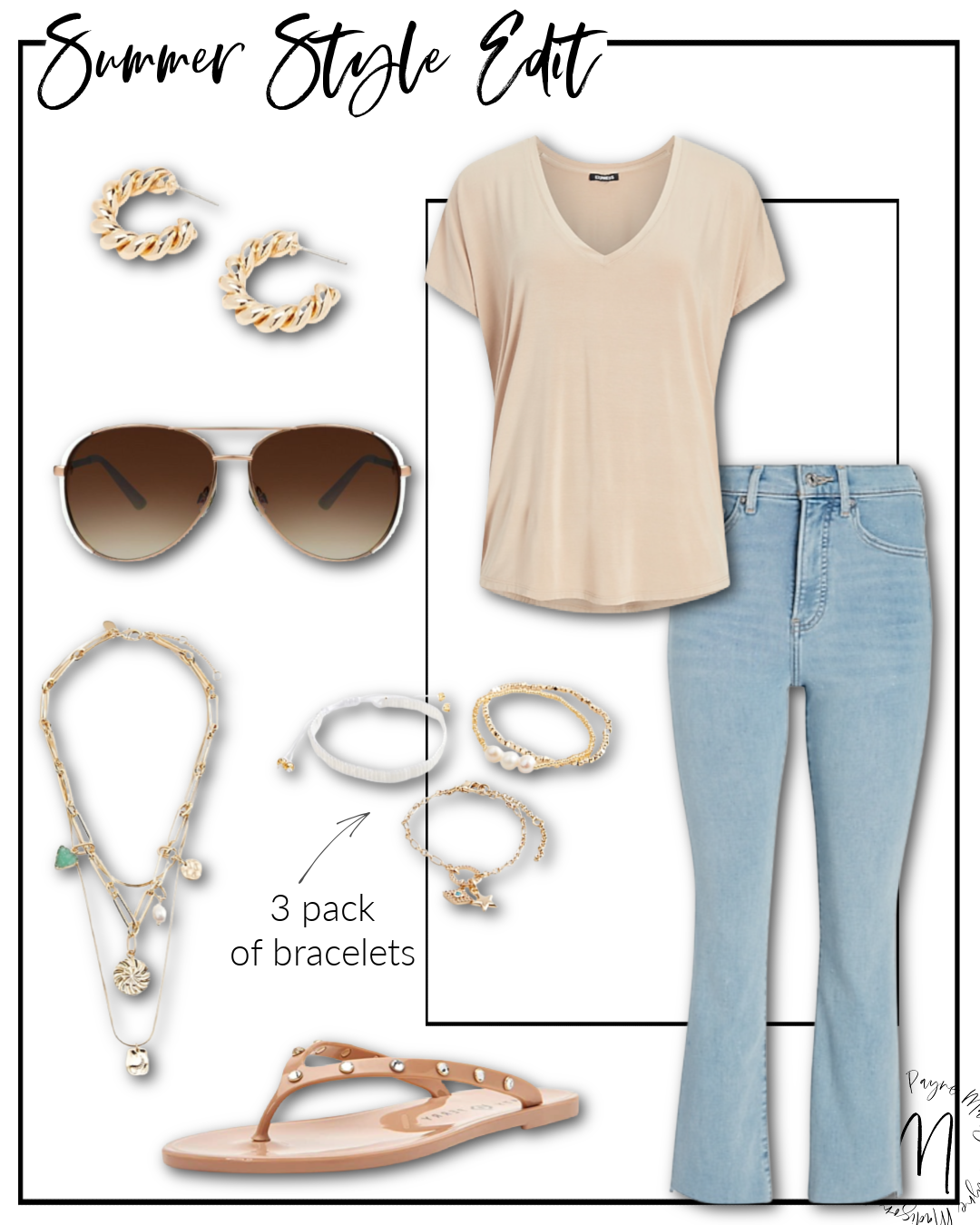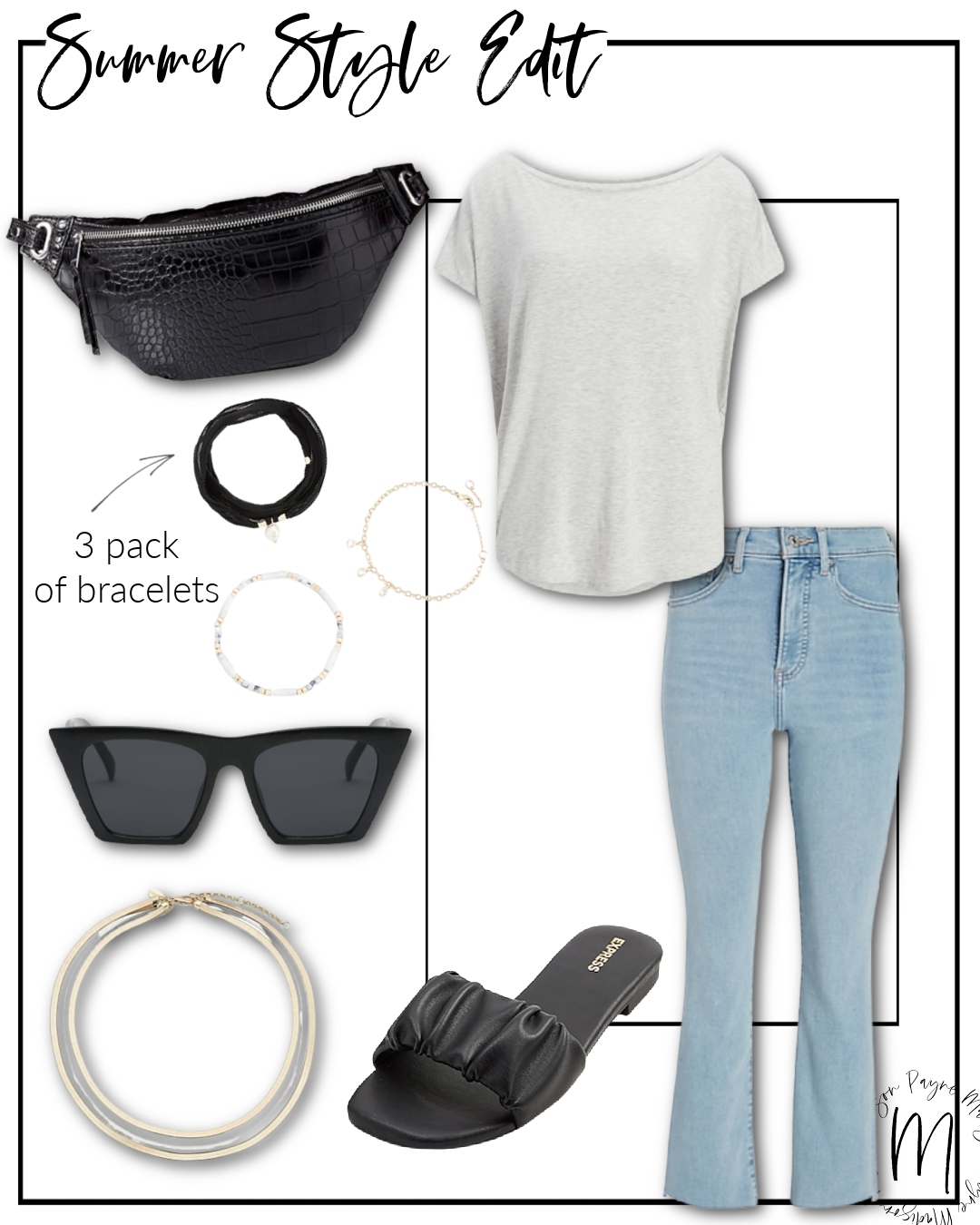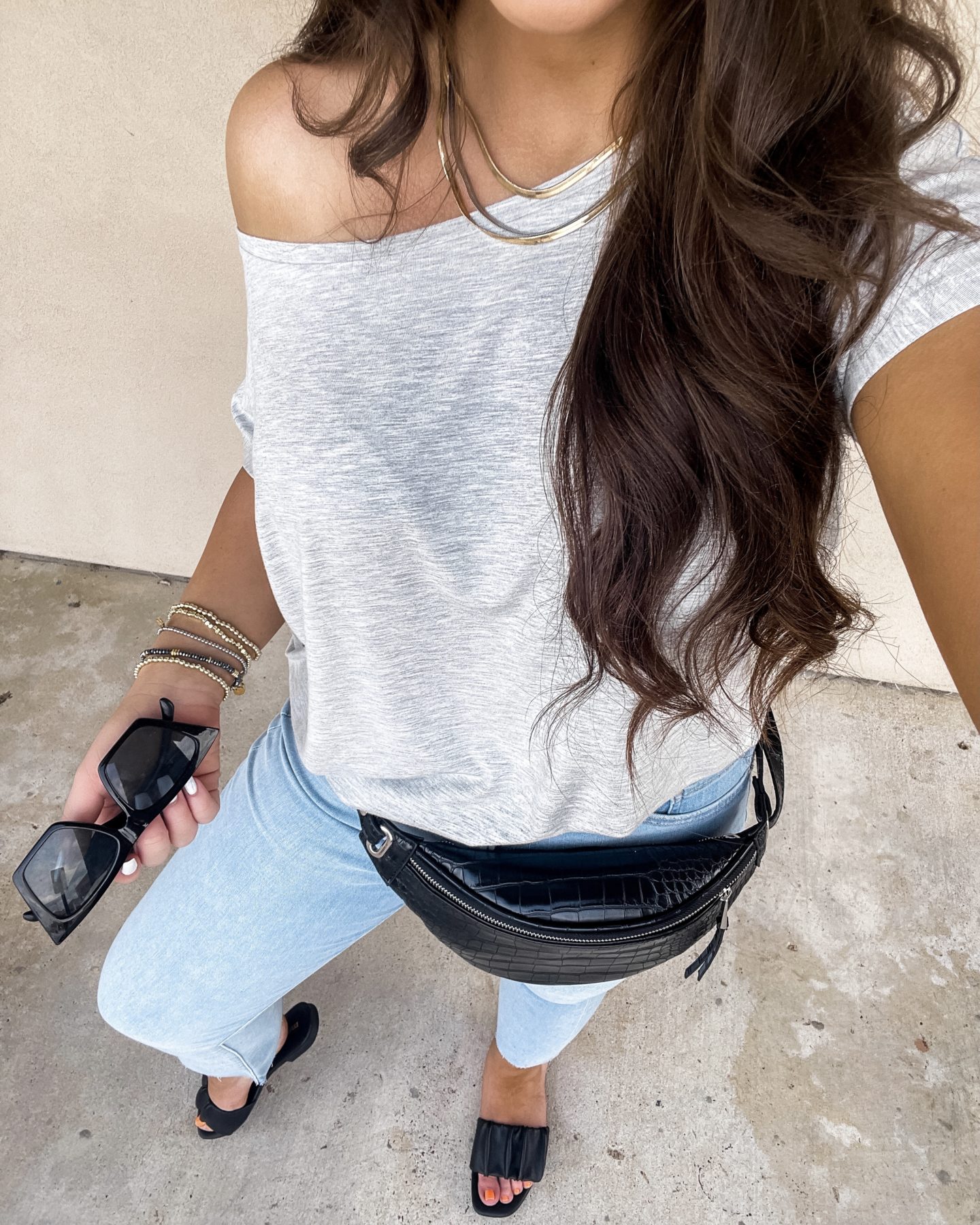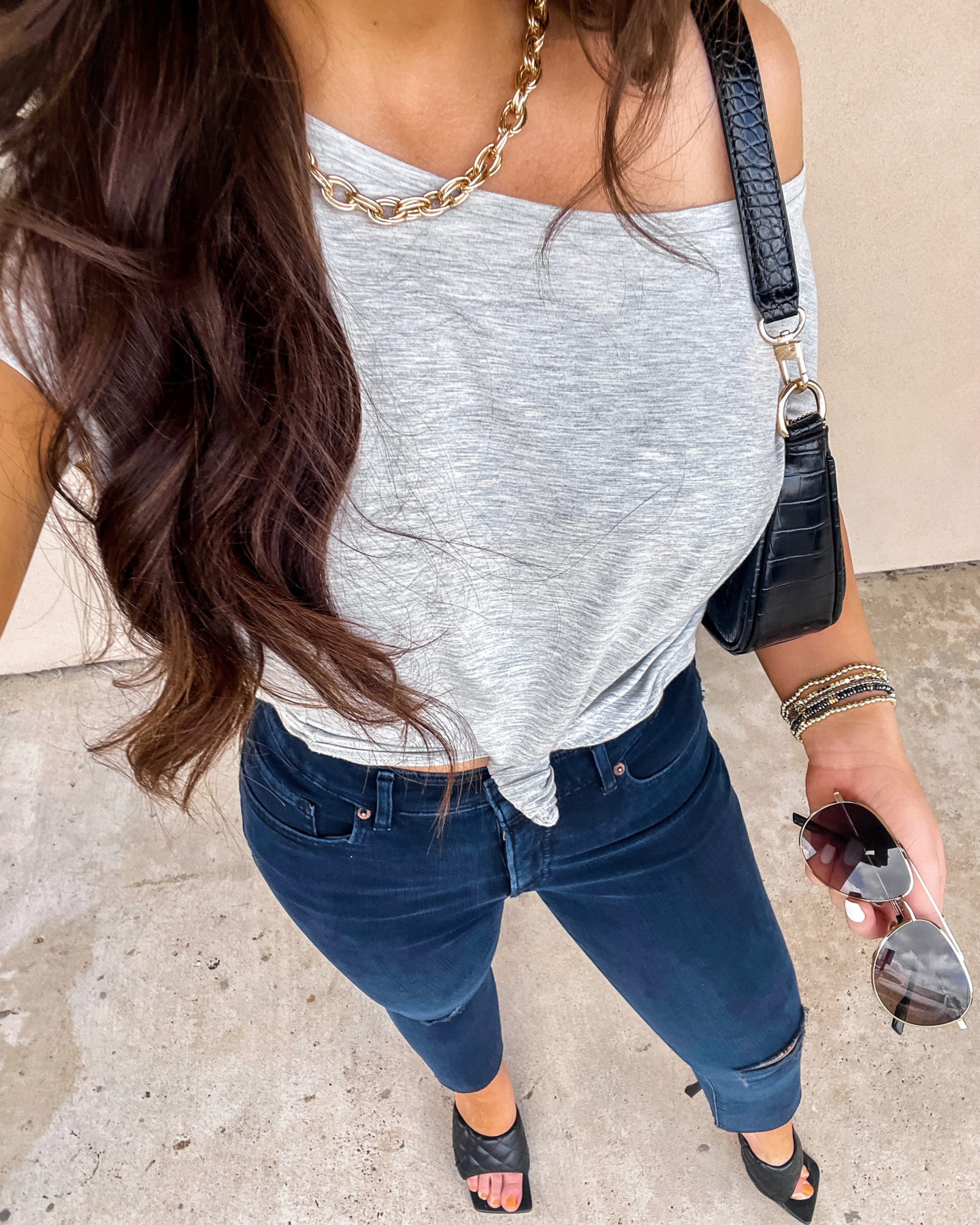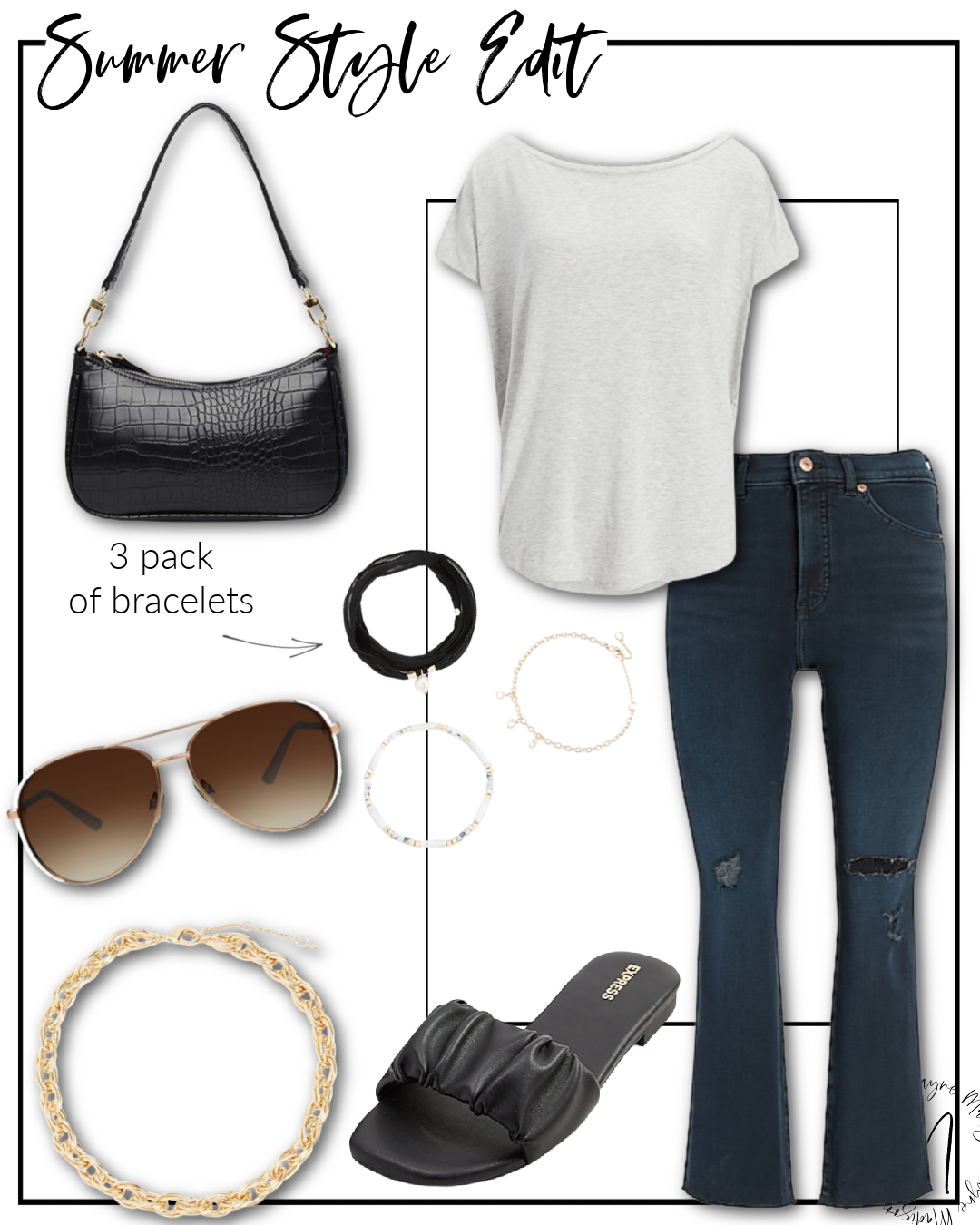 Another great way to get more bang for your buck is how I wore this grey off the shoulder top. Doing a front tie on your top is not only a great way to make one top look like two, but also a great way to add definition to your waist.
If you would like to see all My Budget Jewelry and Accessories that is in my current rotation, click HERE. Also, check out my Keep Up With The Trends | Animal Print | On A Budget, HERE.
Until next time!