Forever 21 has the cutest, budget friendly pieces to get you ready for winter…it's finally getting cold here and I just loved these trendy coats, cozy sweaters and the comfiest jeans! Just keep scrolling to see all the looks and the easiest way to pay for your purchases with Afterpay interest free!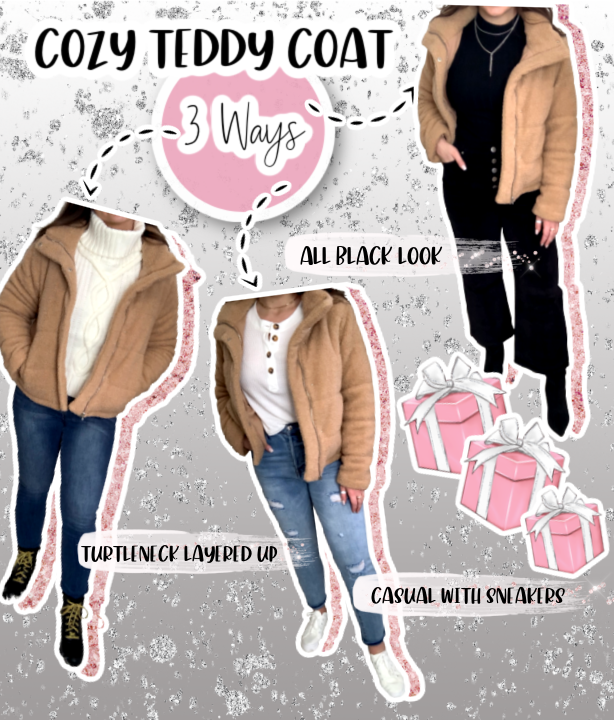 TAUPE TEDDY COAT | IVORY TURTLENECK SWEATER | DARK JEANS
TEDDY COAT | WHITE HENLEY | DISTRESSED JEANS | WHITE SNEAKERS
TEDDY COAT | BLACK LONG SLEEVE | BLACK CROPPED CORDUROY PANTS | BLACK BOOTIES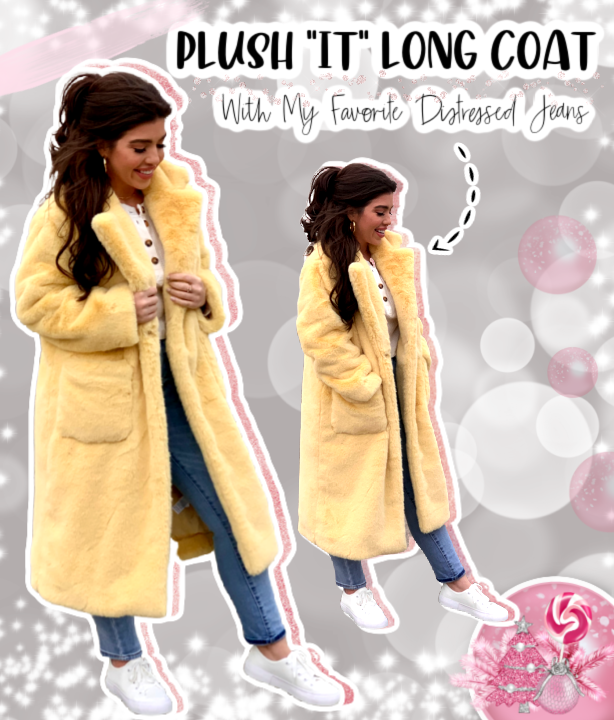 PLUSH BUTTER COAT | WHITE CROPPED HENLEY | DISTRESSED JEANS | SNEAKERS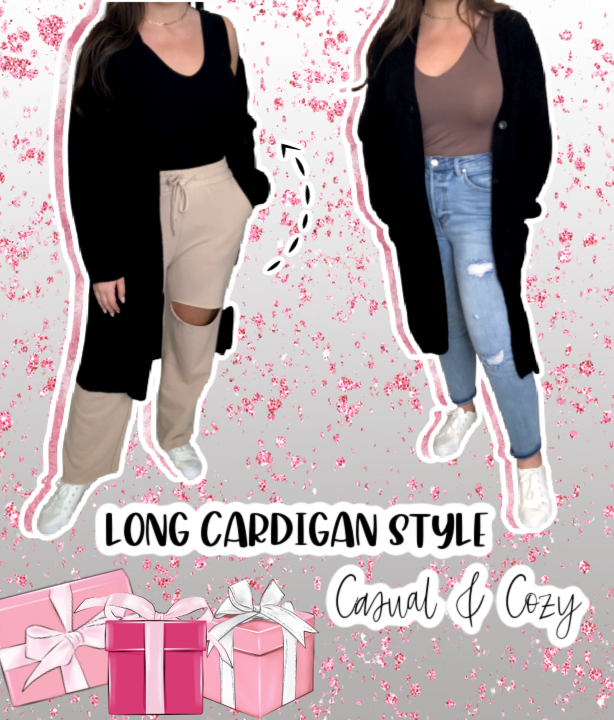 LONG BLACK CARDIGAN | TAUPE SWEATPANT | DISTRESSED JEANS |WHITE SNEAKERS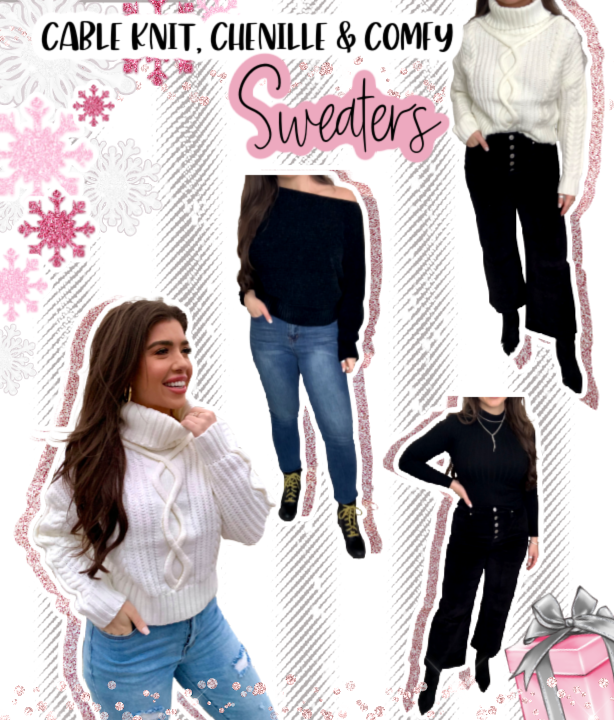 IVORY CABLE KNIT TURTLENECK SWEATER | DISTRESSED JEANS | BLACK CHENILLE BOATNECK SWEATER | HIGH RISE JEANS | BLACK CORDUROY CROPPED PANTS | BLACK RIBBED TURTLENECK | BLACK BOOTIES

In addition to already affordable prices, you can also take advantage of Afterpay. This allows you to make interest free installments using your own debit or credit card. Afterpay integrates seamlessly with Forever 21, so you just shop as usual, head to checkout and when you choose a payment method (see below), you'll select "Afterpay" for the payment option. You'll pay the first installment the same day as your purchase and each 2 weeks thereafter for a total of four payments. Super Easy!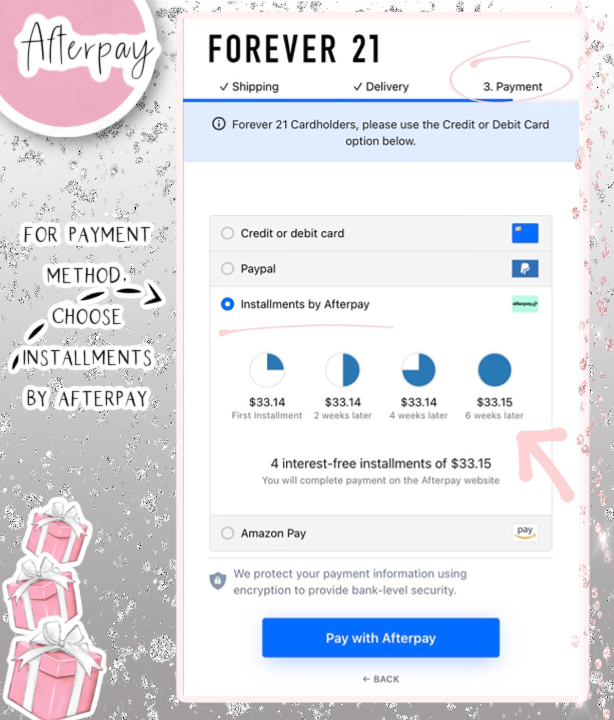 Thanks to Forever 21 for sponsoring todays post, as always, all opinions are my own. Let me know below in the comments which F21 look was your favorite!
'Til Next Time!