Hailey Bieber (Baldwin) was spotted out and about recently sporting this casual summer look.
WHITE CROP TOP | JEANS | SUNGLASSES | EARRINGS | NECKLACE | HAIR SCRUNCHIES | BROWN LEATHER HANDBAG | WHITE SLIP ONS

The budget version of this look features a white crop top, high rise vintage straight cropped jeans, puffy slip on slippers, rectangle sunglasses, gold earrings and sleek chain necklace, hair scrunchies, and envelope crossbody.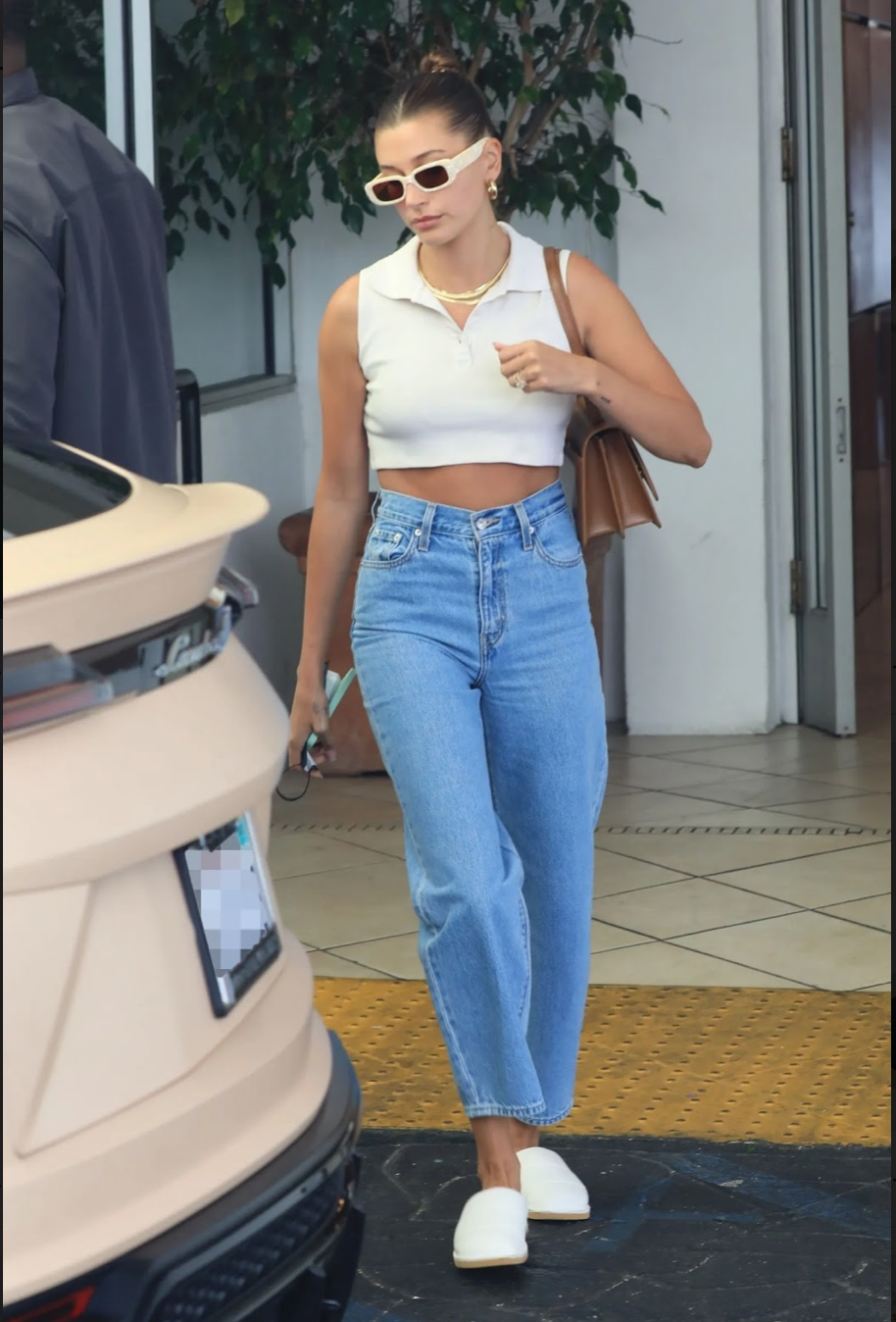 Why This Look Works | This casual summer look complete with gold jewelry pieces (both under $20), hair scrunchies from Amazon (6 pack for $7), and brown leather envelope crossbody from Target (only $15) make it easy to get this look for a fraction of the price.
Accessories Mentioned:





Interested in more Boujee On A Budget Celebrity Edits? Click here, for Jennifer Aniston. Click here, for Kendall Jenner.
Until next time!