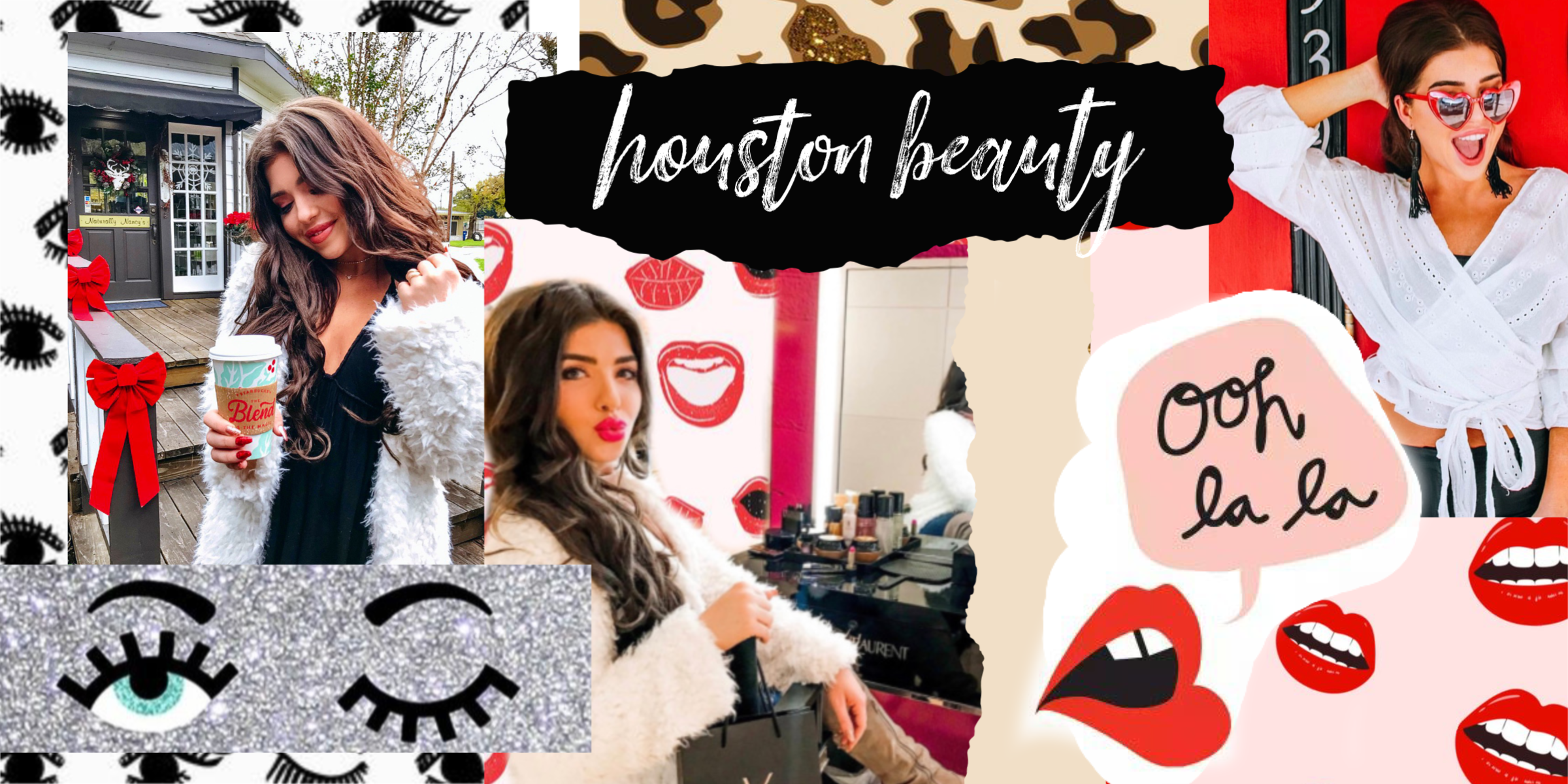 It's no secret I'm a glam girl, and unfortunately, unlike Beyonce, I did not wake up like this (lol). I love sharing with y'all treatments I've done and whatever latest beauty craze I'm testing out. As a human guinea pig, I have tried out A LOT of beauty services! Heres my top recommendations to beauty spots/services around Houston.
Location: 7322 Southwest FWY
Phone: 832-649-4126
Maggie at Mpressive Faces is the earth angel behind my eyebrows. She just did my eyebrows for the third time and I keep going back to her because she is SO talented. To see my full review on Microblading check out this post.
Location: 12525 Memorial Dr. Suite 275
Phone: 713- 597-5274
I've been going here for about 6 months and I LOVE it. I've had eyelash extensions done several times before and was not a fan so it really is specific to the Lash Lounge. Here is my full post on Eyelash Extensions, I cannot recommend the Lash Lounge enough!
Location: 1700 Post Oak Blvd
Phone: 832-982-1902
I've been a fan of Bellami extensions for 5+ years so I was SO excited when Houston got their very own beauty bar! I currently wear clip in extensions – to find out more about them click here.
Location: 2015 W Gray St.
Phone: 832-408-0429
I self-tan most of the time, you can see my favorite products here. However, anytime I have an event or a trip I always visit Beautifully Bronzed. The best spray tan in the loop! See my post here on how to extend the life of your spray tan.
Location: 118 Vintage Park Blvd
Phone: 832 -953-4610
Morgan has been taking care of my skin for years and she really knows her stuff. I see her for general facials and skin wellness. I recently tried an LED Light Therapy Facial with her, click here to find out more info on that specific treatment. Morgan is already so affordable but she's also offering MadzPayne readers $20 off their first treatment using the code "MADZ20" in the comment section when booking.
Location: 5385 Westheimer Rd
Phone: 713-966-6335
I've been going to Laser Away for over a year for my laser hair removal and I just love them! Click here to see my first treatment video.
Phone: 346-808-8177
Momma Payne & I both get our lips done by Sabrina and they look amazing!! I really love her style on injecting and cannot recommend her enough.
Location: 4540 Spring Stuebner Rd
Phone: 713-598-0727
I recently got veneers by Prosthodontist Dr. Sader and they are a GAMECHANGER! Dr. Sader gave me a smile even better than I could've ever imagined. Full blog post coming soon!
Location: 12525 Memorial Dr
Phone: 713-609-1900
Earlier this Summer I tried Coolsculpting for the first time – I was very happy with the results! See my blog post on it here.
I'll continue to update this list with new treatments I try! Feel free to message me with any questions or any suggestions of your own beauty favorites!