Katie Holmes, actress, was recently spotted in this casual preppy outfit.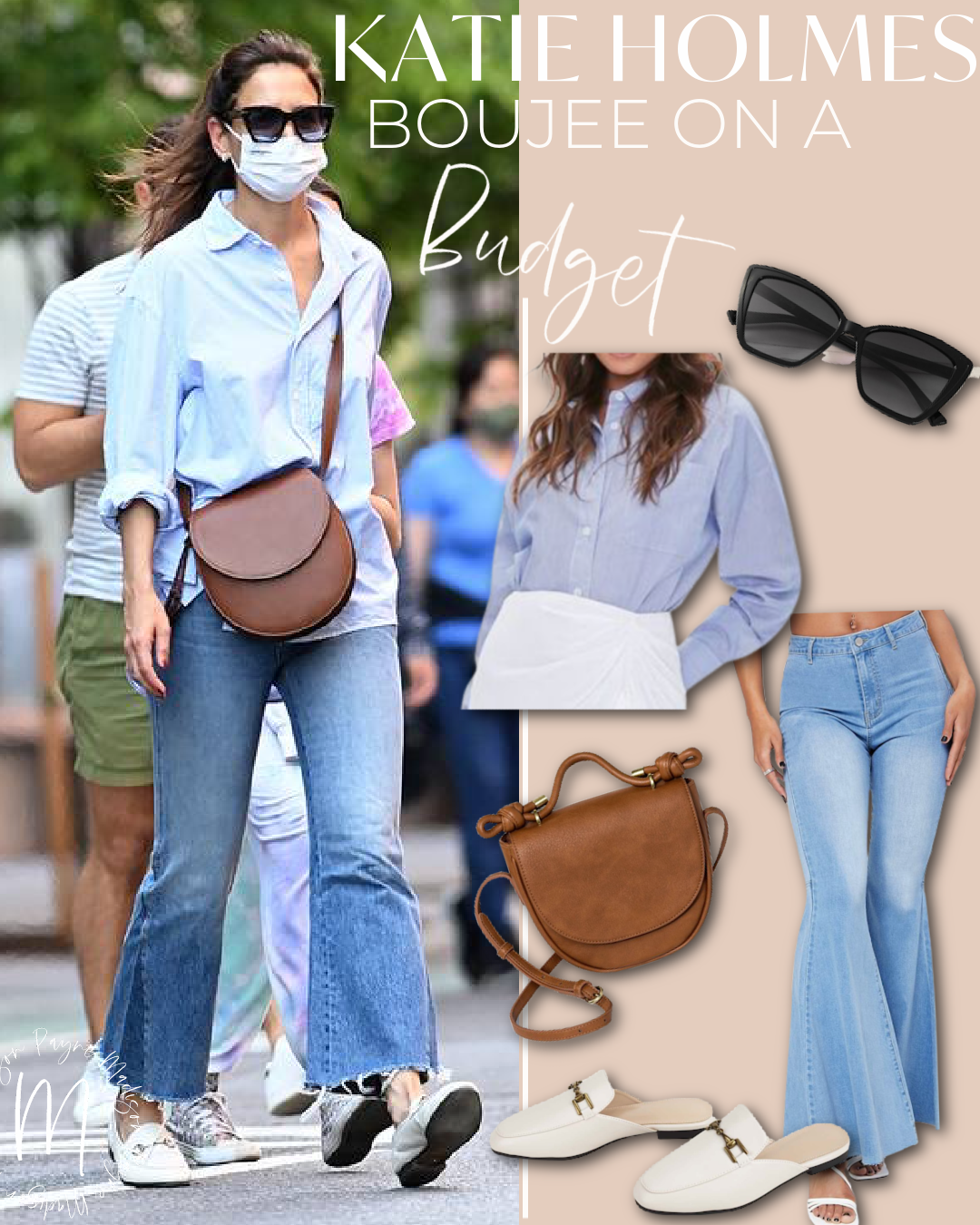 BUTTON DOWN SHIRT | JEANS | SUNGLASSES | SADDLE CROSSBODY | LOAFER MULES

The budget version of this features an oversized textured button down, flare jeans, a saddle bag crossbody, sunglasses, and a pair of loafer mules.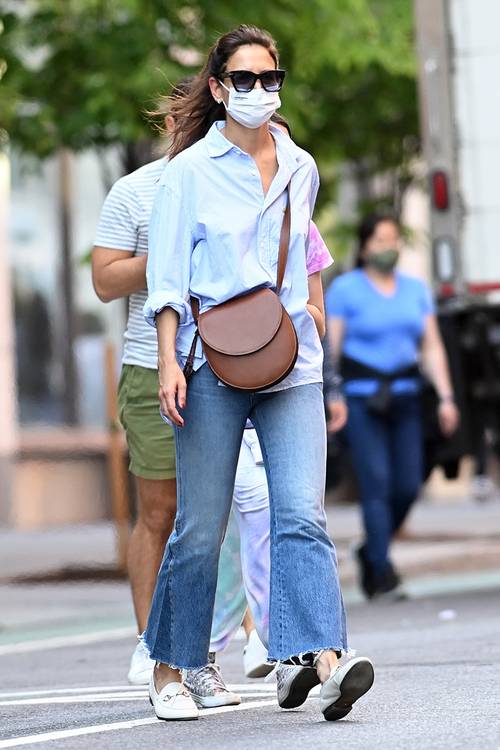 Why This Look Works | The oversized boxy button down shirt goes perfect with the loafer mules to give off Katie Holmes' signature casual preppy vibe. Every item is under $30, making this look easy to achieve for a fraction of the price.
ACCESSORIES MENTIONED:



Interested in more Boujee On A Budget Celebrity Edits? Click HERE, to see Kendall Jenner. Click HERE, to see Hailey Bieber.
Until next time!