I'm always looking for a good deep conditioning treatment, especially for my extensions. And if I can get one at the drugstore- even better. So when Aussie sent me their new 3 Minute Miracle Moist, I was all for giving it a try. Y'all it's been a lifesaver on my hair. Just apply it after regular shampoo and conditioner in the shower, wait 3 minutes, and rinse. Voila, silky smooth hair.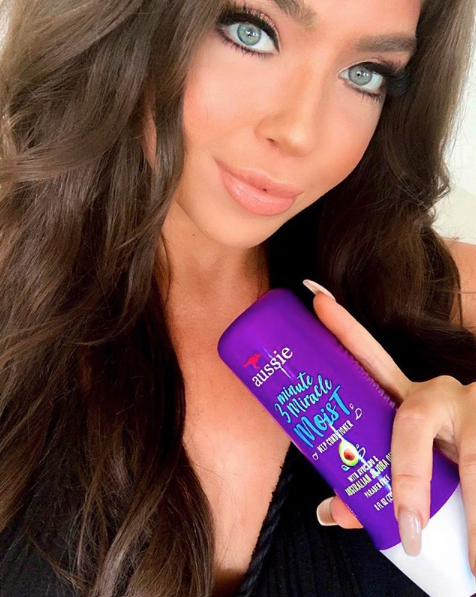 I went last week to get my extensions bumped up, and even my hair stylist tried the 3-minute Micarle Moist after I showed it on IG stories (follow me @MadzPayne).  She said it's not technically for extensions, but it worked so well she was using it on her own anyway. And for the price(under $3), you can't beat it!

Buy Protip: It's twice as much money on Amazon so don't buy it there. I've linked the one above from Walmart or buy it in person at your local drugstore.
What are your drugstore favs? Let me know below!