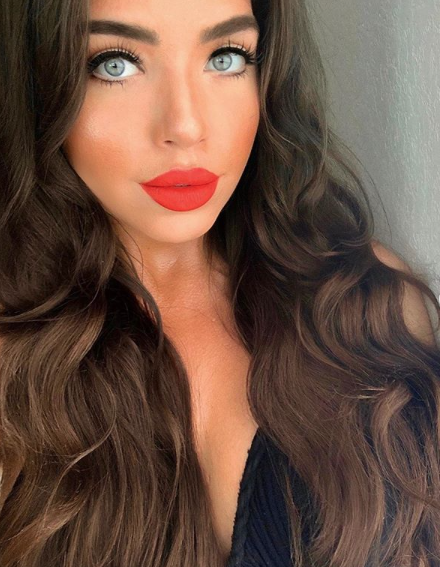 Today I'm talking about lots of new hair and makeup products!Below you will find everything I used on this look and my thoughts on each product after just one use.
– @itcosmetics Oil-Free CC+ Matte: To preface, I have oily and sensitive skin- this product stayed on all day and didn't break me out. I really liked the OG it CC+ but it would slide off my skin. This formula is definitely for my oily ppl/ if you live somewhere humid ppl.
– @Itcosmetics Oil Free Primer: I normally don't wear a primer/ really like them but I did notice my skin texture was minimized by this product. And my makeup stayed on all day. So I will be using this, especially in the summer! Love it.
– @urbandecaycosmetics All Nighter Summer Solstice: Huge fan of the OG All Nighter & this one is just as good IMO. The scent is nice too. Locks in your makeup (also hello my humidity living babes lol)
– @urbandecaycosmetics Eye Pen: Really liked the eyeliner pen before this one but the eye pen has really stepped up its game. Best eyeliner I've ever used (like it better than my old fav Kat Von D). It glides so nice!
– @benefitcosmetics Ka-Brow in 3.5: I normally barely pencil in my eyebrows or leave them alone but for days that I want a big brow I'll grab this. It's very pigmented which I like for a full glam look. – @maccosmetics Fix+: I feel like I'm the last person to try this out LOL a HUGE yes from me. Sprayed it on my chest and cheeks for a dewy glow. – @hudabeauty Lashes in Samantha: A very pretty lash, I'm extra so I like an over the top look but I think this is nice and "natural" (for me lmao) for the day.
– @hudabeauty Liquid Matte Lipstick in Alluring: LOVE this color. An orange-red instead of blue red so nice for summer. I believe its only in the @allure box but I really like the formula and will be ordering it in other colors.
HAIR???
– @Drybar Detox Dry Shampoo: Love the way this smells and it really works.
– @Ouai texturing Hair Spray: Also love the way this smells. Normally more than I would spend on a hairspray but I will definitely be ordering a full size – especially for my messier curls or a bedhead look. Adds so much texture.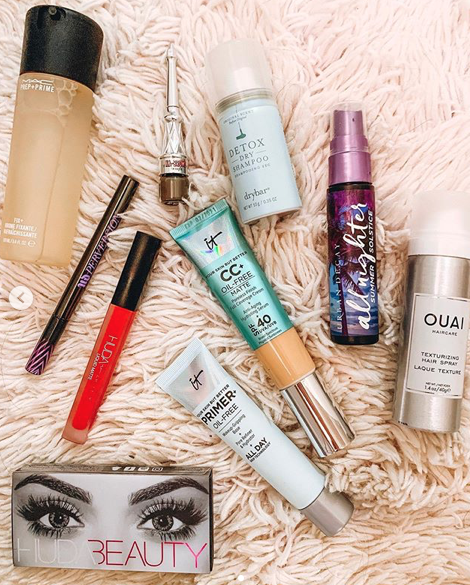 Everything induced in the post is below.

Til next time,
Made