Decorating a new space is one of my favorite things! For my new place I keep getting drawn to industrial pieces with a hint of glam. This is a great idea for people wanting gender neutral decor. I wanted to show y'all what's inspiring me with this a new trend. Aren't these rooms gorgeous?! Pictures below are not my own.
I love the high ceilings, exposed brick and ironic chandler in this first space.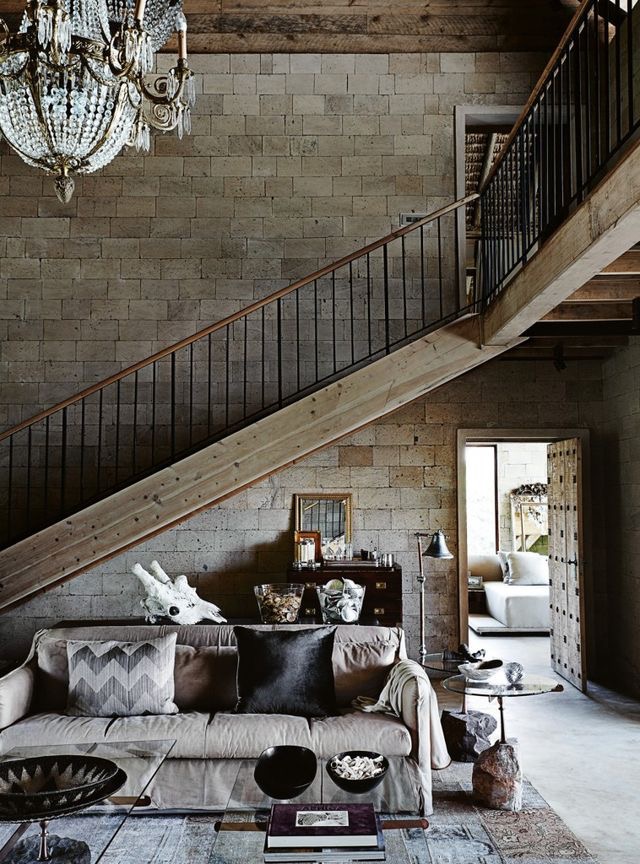 I adore EVERY piece in this bedroom workspace. I'm definitely going to steal the idea of using old portraits as art.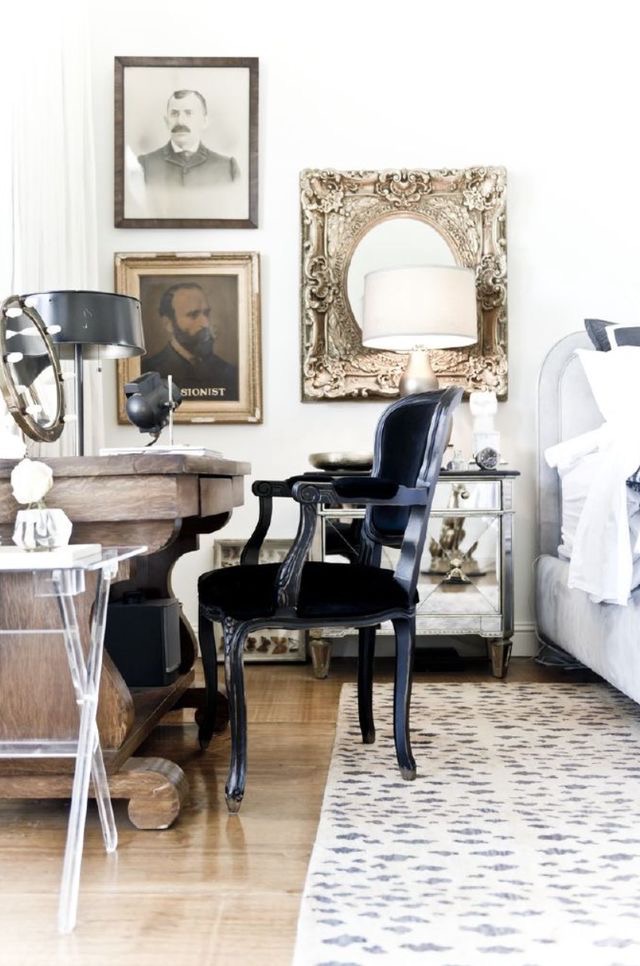 Even though I think this is actually a restaurant it's all beautiful from the old library card holder to the mix of a modern chair. Everything about this works.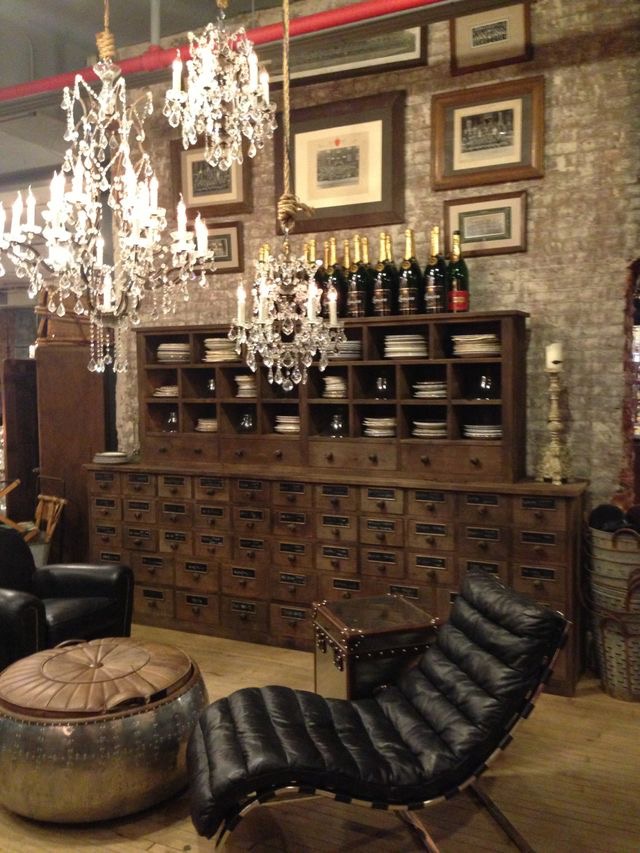 I need this piece for behind my couch. I love the recycled wood and piping for legs. Plus how fun is that typewriter?! Everything about this is just wow.
Now can y'all see why I'm obsessed? Can't wait to show you guys how I incorporate Industrial Glam into my own place. Stay Tuned!