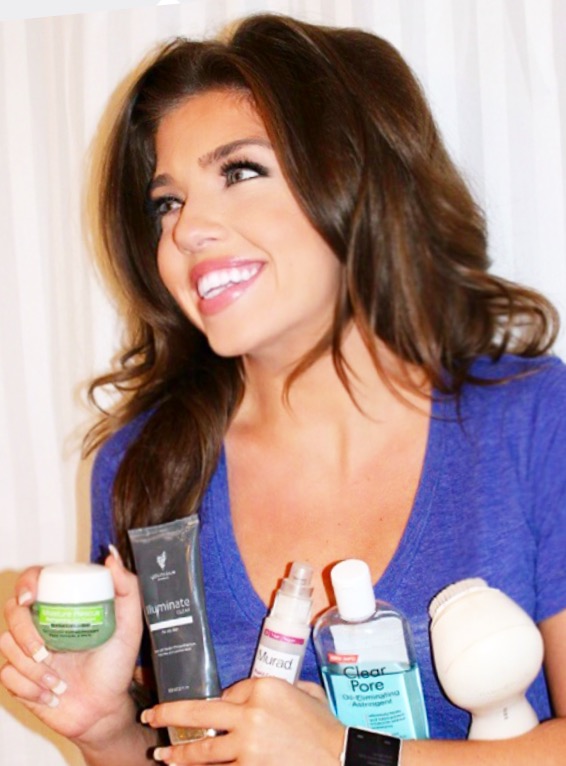 I love bringing you guys all my favorite makeup products, but even more important than what makeup you use is your skincare! Yes makeup can do a lot, but the better your skin looks to start with the easier it is to achieve a flawless look! I used to have TERRIBLE skin, so I have tried pretty much everything out there. These are my favorite 5 tried and true products!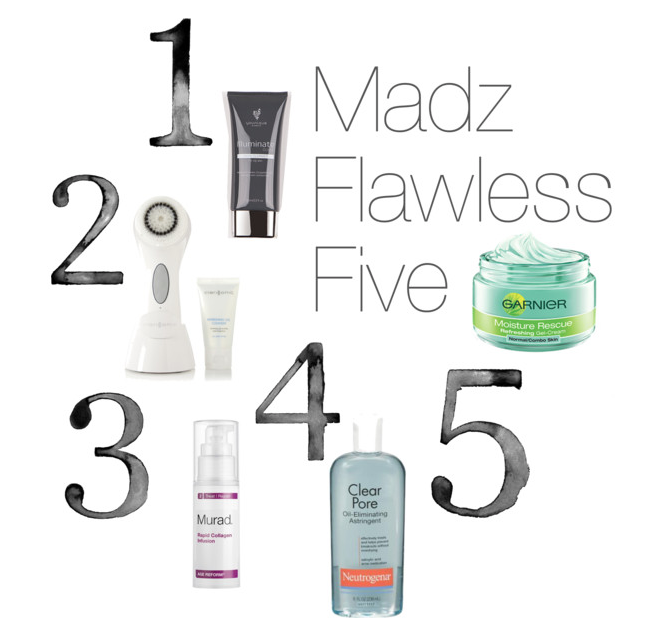 Younqiue Illuminate Clear Facial Cleanser- This cleanser is amazing! It's made for oily skin and even though I have more normal skin, I live in Houston where it's very humid so I like to remove the excess oil from my skin. I use this to wash my face in the mornings and at night. You can order this product at www.WorryLessLashMore.com
Clairsonic Mia 3- Clairsonic makes great exfoliating brushes. It removes the the dead skin and leaves your face so smooth and fresh. I have the Mia 3 which is the model that can be used for face as well as body but typically, I just use  it for my face 3-4 times a week. I think this product is fantastic but I don't use it everyday because it tends to dry my skin out too much. I've found that every other day is just right.
Murad Rapid Collagen Infusion- If ever there was a miracle skin product, this is it! This serum releases collagen in your skin over a few hours and plumps up your wrinkles. I know I'm young but I have a laugh line that I get a little self conscious about, I apply this on and my fine line and it's gone. It's amazing! It's a little pricey but since I only use it on the one area it has lasted me forever! (No seriously, I've had the same tube for 2 years). Just know that results are temporary which I don't mind because I just apply it daily.
Neutrogena Clear Pore Astringent- I really don't break out too often anymore but when I do, this is my go-to product. I just need to apply this all over once my makeup is off and it dries up any zits on my face within a day. I don't use this everyday because the result can be too drying. If you have oily skin, this is a great daily product that can help you control shine. If you're like me with normal to dry skin, just use as needed.
Garnier Moisture Rescue Refreshing Gel Cream- I never used a moisturizer because I didn't like the greasy effect it had on my skin. A girlfriend of mine recommended using this gel cream instead and it's so great! It keeps my skin moisturized without leaving a residue. Plus, it goes on so light. The name couldn't be more accurate, it's refreshing!
Hope you guys give some of these products a try & let me know what you think! Also, if you want me to review any specific products email me at [email protected]