Things to see and  & Instagram in Seattle
I loved this town, its truly an Instagrammers dream! Everything was perfect, except for the rain. However, I'd heard that April was the wettest time of the year we could've gone (Opps). There was no shortage of fun things to do and see. So here's my list of must do things in Seattle and about how much time you should allow visiting each one.
Before I get into all of the awesome things to see, I want to brag on CityPASS. I first discovered CityPASS while traveling to Chicago, but I had already bought my ticket to the Skydeck (you can read more about my Chicago Guide, here). I knew I wanted to get a CityPASS for my next destination and it was terrific! With the pass, you have admission into five (5) attractions, and an adult ticket is only $89! The Space Needle alone is $36, so it's a great deal! The current CityPASS includes Space Needle, Chihuly Glass Museum, Argosy Cruises Harbor Tour, and the Seattle Aquarium. Then you also have your choice of the Museum of Pop Culture or the Woodland Park Zoo.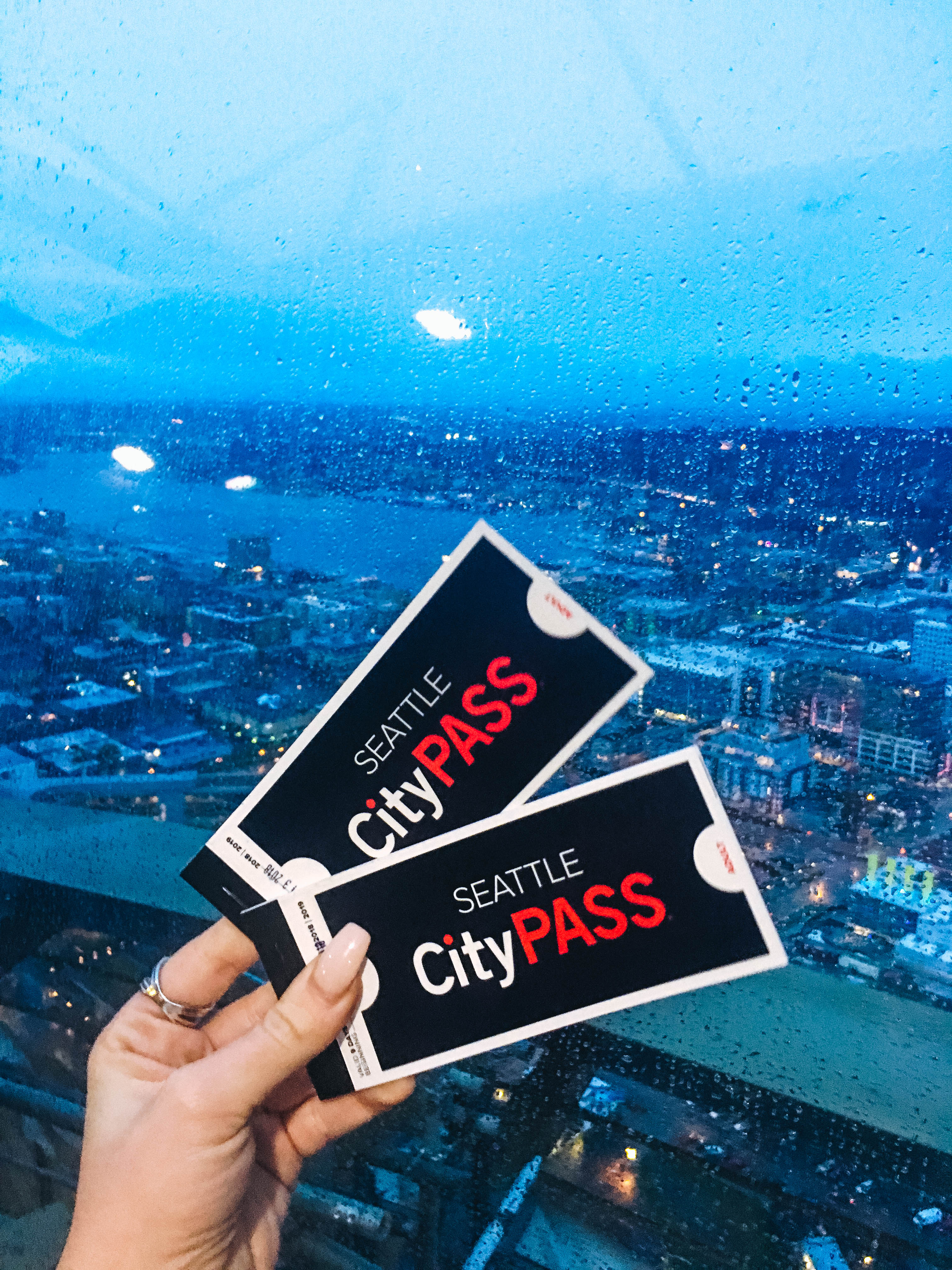 Pikes Market: The icon of Seattle, a must do!! There is so much info on this place alone I wrote a separate blog post about it, click here. You could easily spend all day here.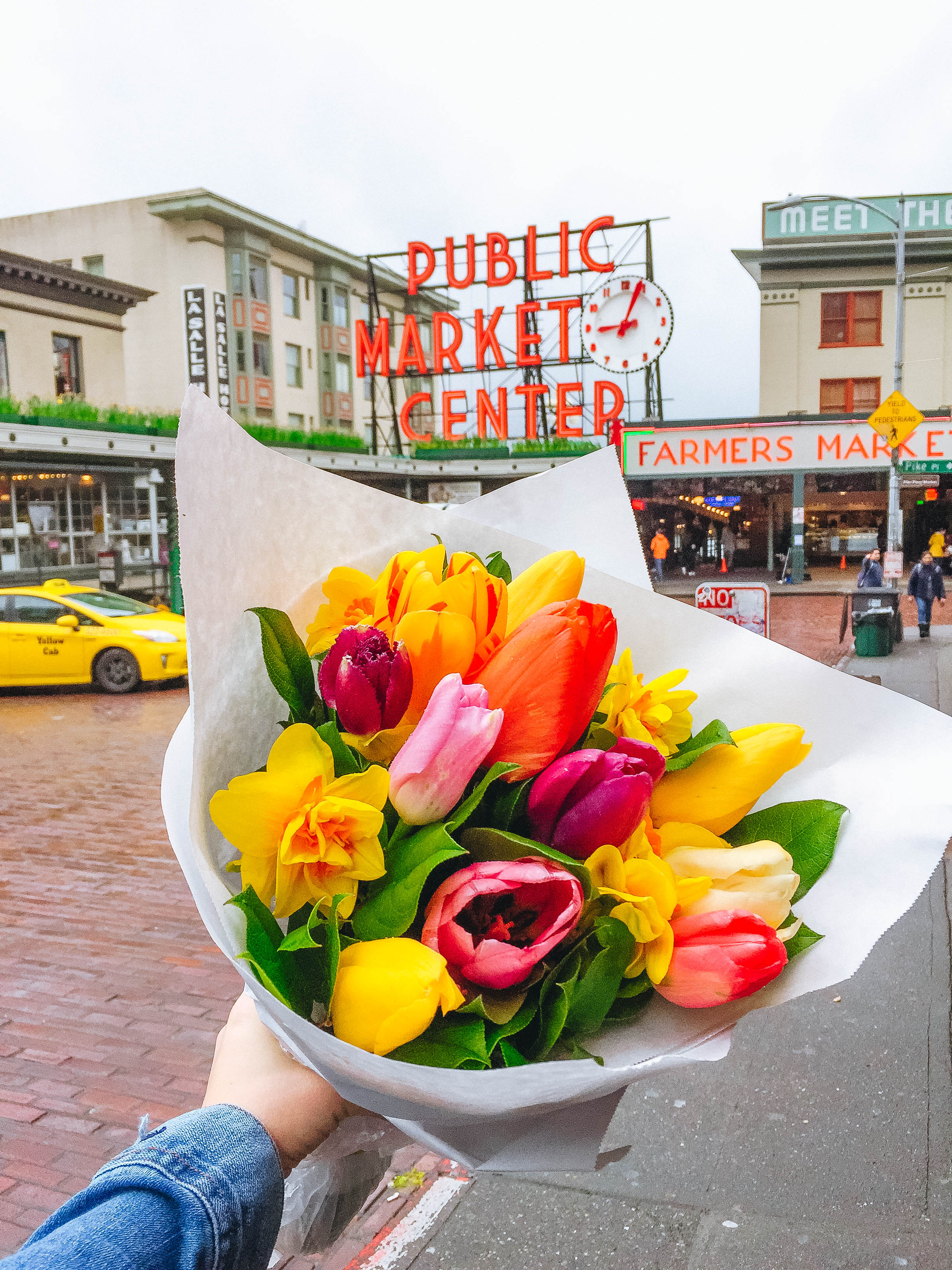 Space Needle: A little overrated, but it's still a must do. The Space Needle was under construction when we went, and we were limited to what we could see. We went around 6 pm, and there was no line. That part was awesome! This took about 30 minutes.
Chiluhy Glass Museum: Right next door to the space needle, so do these at the same time. There are so many photo opportunities in this museum- It was terrific! I'd allow about an hour for this.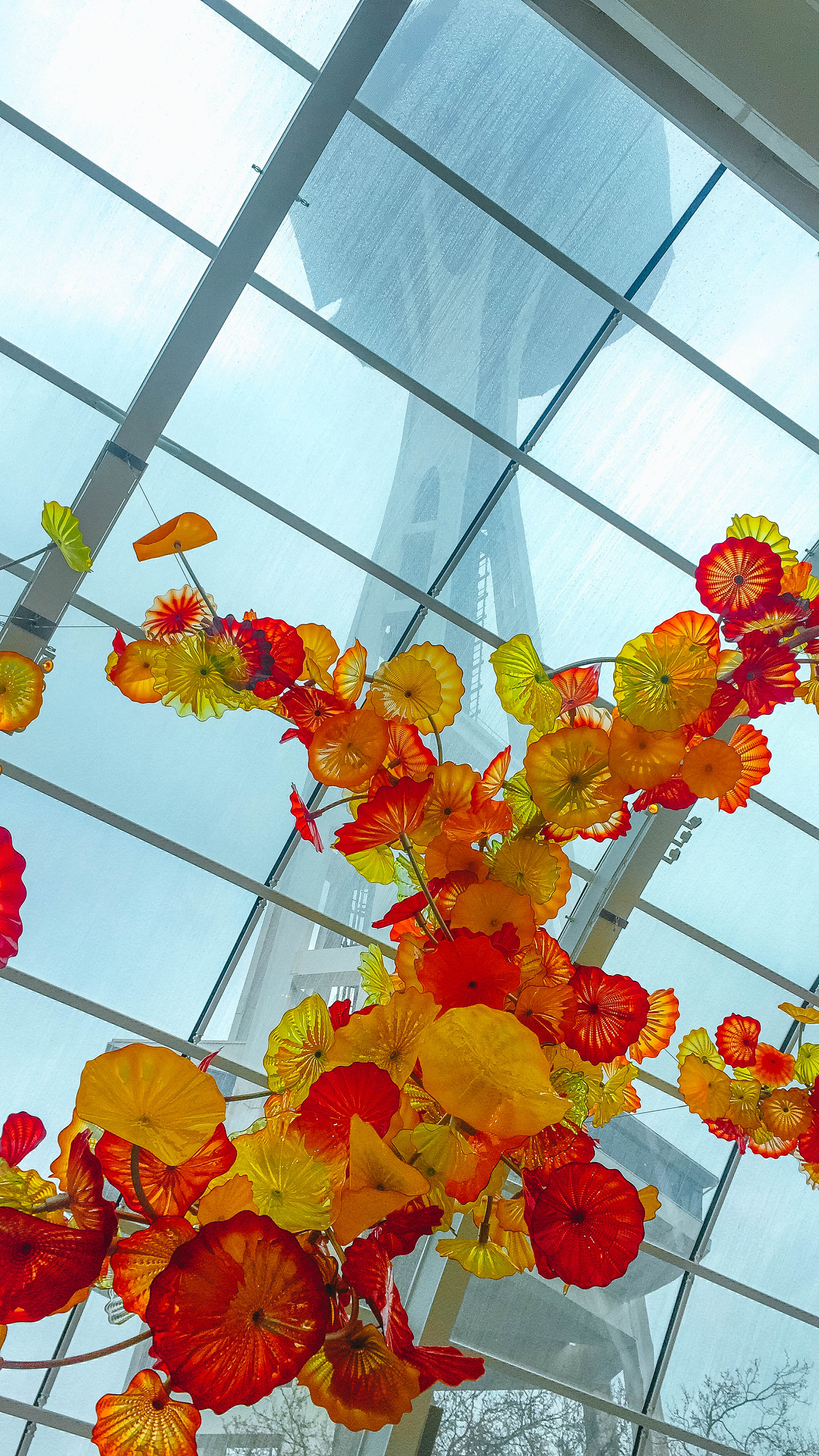 Ferry Ride: I was OBSESSED with taking a boat ride while I was in Seattle. I found this through CityPass, and it was one of my favorite things we did! If you get the chance, you want to explore the city by water! We spent about a half a day doing this between the actual ferry ride and exploring Bainbridge.
Fremont Troll: I'm glad we did this, but it was so crowded that it was a zoo trying to get a photo. I went on a Thursday afternoon and tourists were everywhere, and no one could take pictures. I would recommend going early. To take an actual photo here only takes a hot minute.
Rainbow Roads in Capitol Hill: There are quite a few murals in Seattle, but the rainbow roads are everywhere in this part of town! There isn't a cuter place in Seattle to do it for the gram! We went early, so there wasn't a ton of foot traffic or cars. We knocked this out in less than 30 minutes.