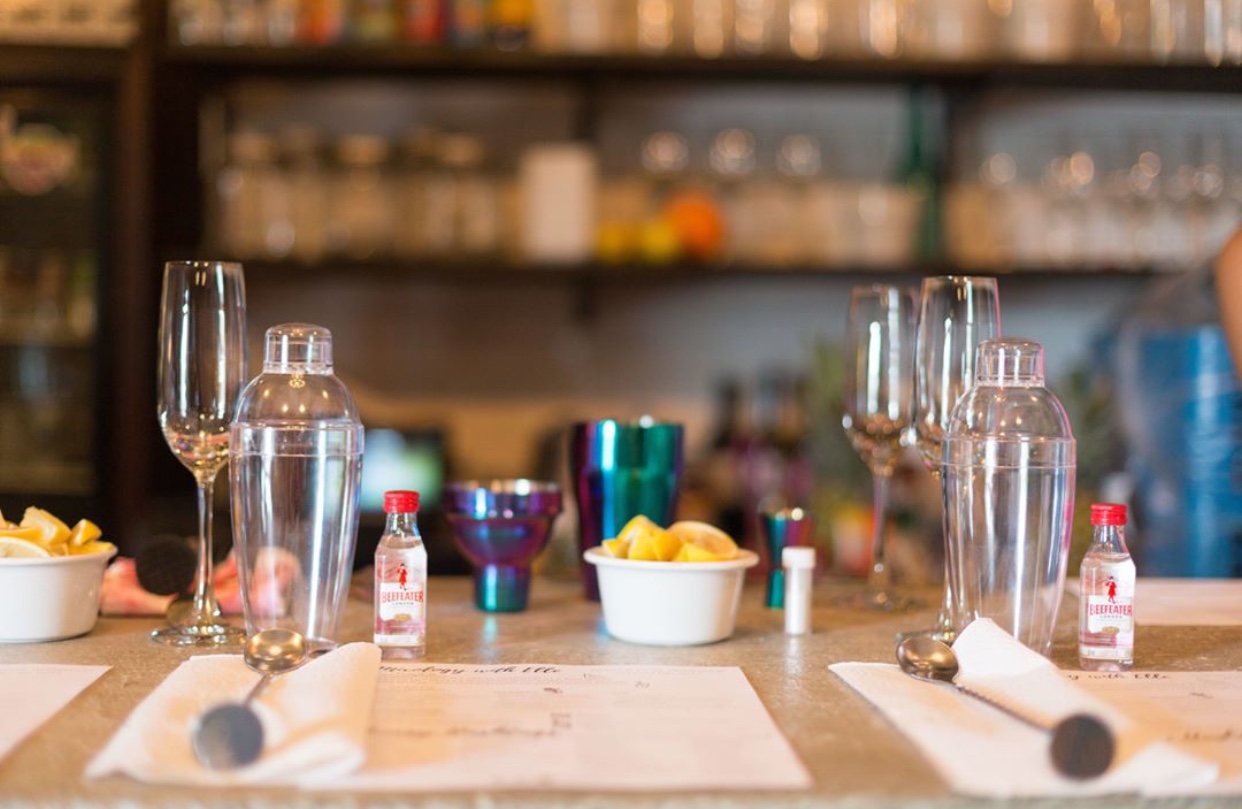 It's officially my favorite day of the week… Bachelor Monday!! Wohoo, who watched last week? I'm still a little torn about how I feel about Arie as the Bachelor (your girl was really hoping it would be Peter). But what I'm not torn about is this Tiki Mule Recipe. It's been so cold in Houston lately, I definitely needed a tropical pick-me up.
1 1/2 oz Vodka
1 1/2 oz Orange Juice
1 1/2 oz Pineapple Juice
1/2 oz Blue Curacao
2 Lime Wedges
2-3 oz Ginger Beer
Garnish Pineapple Leaves, Cherries, & 1/2 an Orange Wheel
Highball glass
Pour into a shaker filled with ice and add your vodka, orange juice, pineapple juice, blue curaçao, and squeeze of two limes. Give a hard shake of 30 seconds and strain into a highball filled with ice. Top off with Ginger Beer. Garnish with two cherries on a skewer, the orange one behind the cherries and the pineapple leaf tucked behind the orange wheel. Serve with a straw!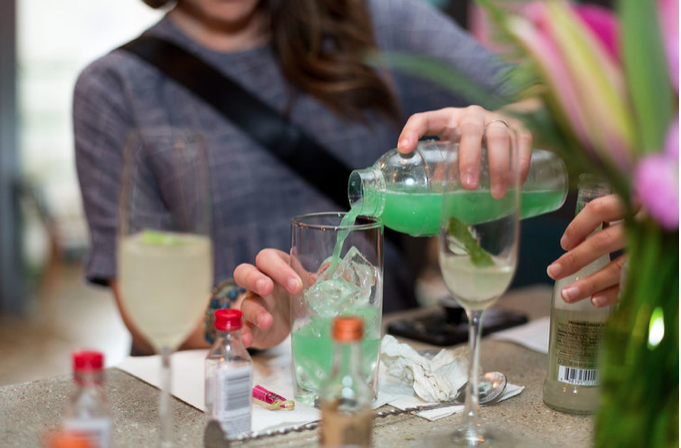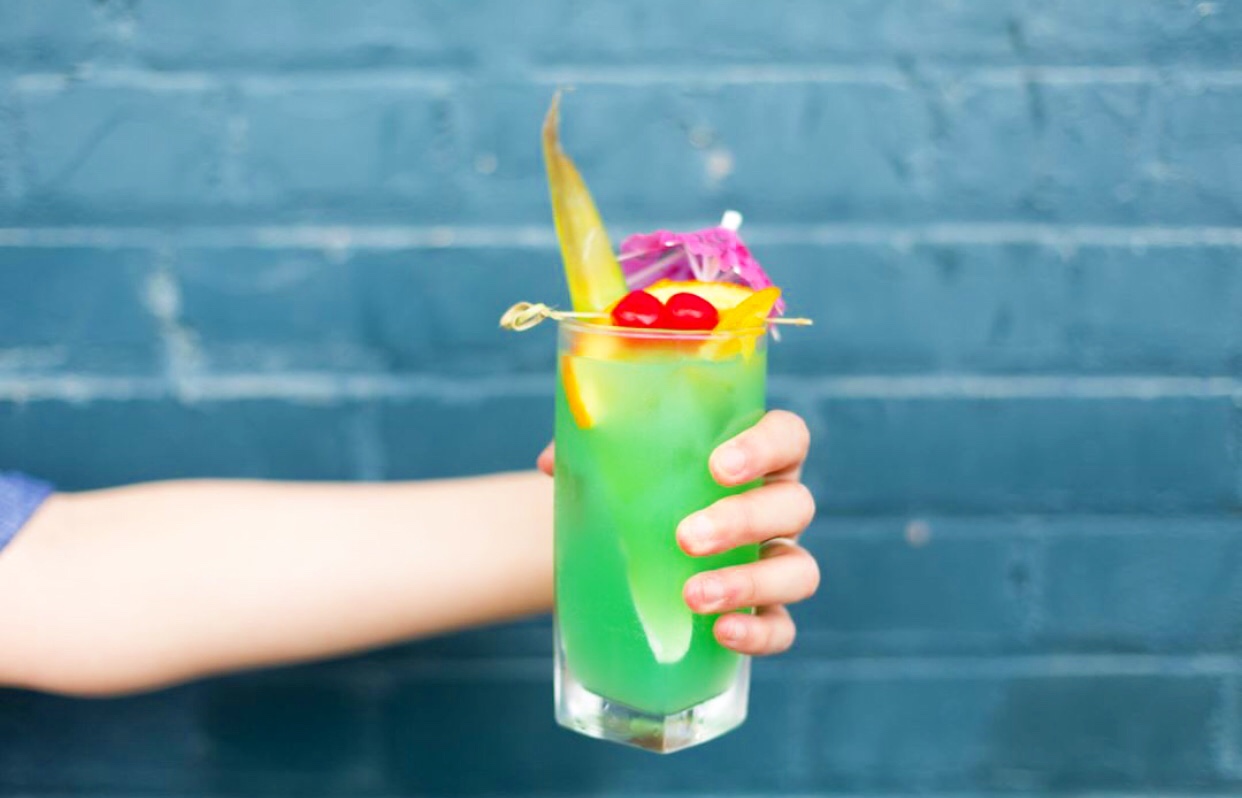 *This is a recipe that blogger Elle Talk taught me at a Toast from the Host event. Photography is by Stacy Anderson. Hope you love it as much as I do!
Til next time,
SaveSave
SaveSave