The first official gift guide of 2021 is here. Wow, I can't believe it's already that time of year again. Even if you are early, there are only a few weeks until Christmas! And, the gift of cozy is a can't miss present. This is a category of gifting everyone loves to receive. I have so many blankets and slippers and never get tired of them, no matter what the season.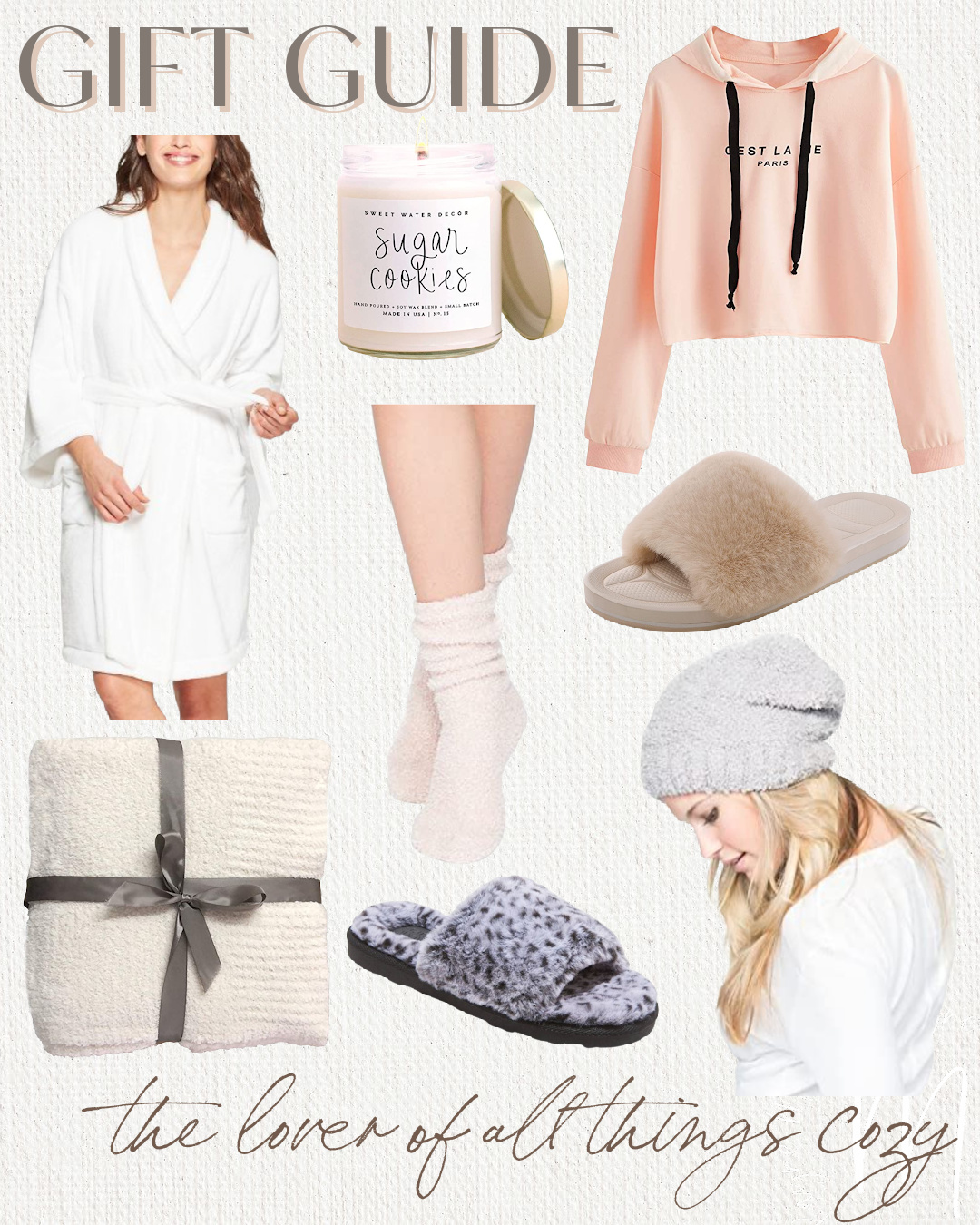 ROBE | CANDLE | C'EST LA VIE HOODIE | SOCKS | TAUPE SLIPPERS | BLANKET | ANIMAL PRINT SLIPPERS | BEANIE

BLANKETS I LOVE

COZY SHOES & SLIPPERS

ROBES & PAJAMAS

Interested in the updated post from last year's gift guide? Click HERE to check it out.
Until Next Time!