I'm a big believer that productivity comes from planning. "Failing to plan is planning to fail." There are so many ways and strategies for planning, but below are my must-do things to ensure I have a productive day.

1. Put out my clothes for the next day- There is nothing worse than looking for a missing shoe when you're already running 10 minutes behind. Get out everything you need to conquer your day, and it will ensure you are off to a good start.
2. Write out a list of the following day's most essential tasks- not only will this help you start the next day with purpose but it will also help you sleep better. Brain dumping at night is necessary for me to clear all the junk in my head and get a good night's rest.
3. Double-check your calendar- First of all, if you don't have a schedule, get one. And always double-check it the night before, so you aren't surprised and frazzled by a last-minute meeting or dinner plans with your gf.
4. Plan out your meals- Think about all the time you've spent asking your friend or roommate, "What are we eating tonight?". Plan ahead! Don't have time to meal prep? Try out Tai Pei! They make it easy to enjoy a delicious meal in minutes. All entrees are designed to be prepared in the microwave, and appetizers can be prepared in the microwave, stove, or oven. Enjoy it at home or on-the-go.
5. Make your bed- Making your bed means a more productivity moring, a recent study showed that people feel like they've already accomplished something by just completing this simple task. Trust me, it works!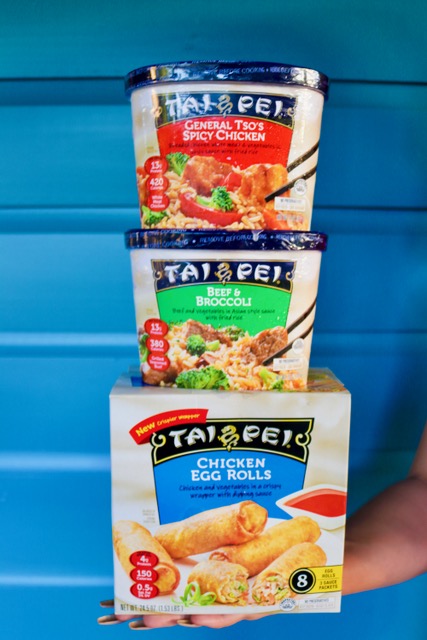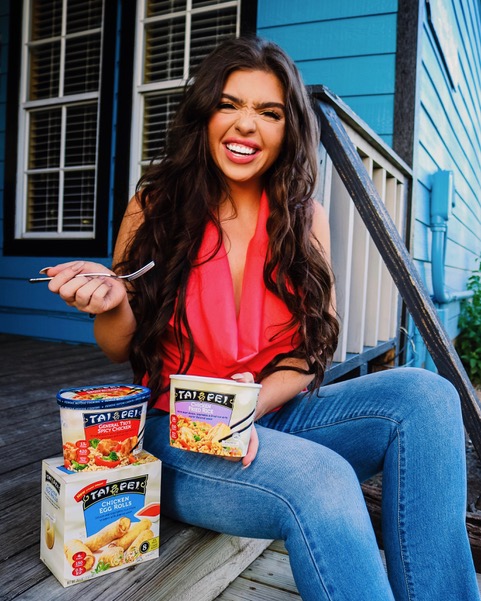 Thank you,
Tai Pei
, for sponsoring this blog post! I love the flavor and endless options! Perfect for a busy girl like me- have you tried Tai Pei?
Check them out here!
And let me know which is your favorite flavor below!
Til next time,
Madz