Alessandra Ambrosio, a Victoria Secret model and actress, was spotted in Los Angeles in in this all white lounge look.
HOODIE | RIBBED CROP TOP | JOGGERS | NECKLACE | CROSSBODY | SNEAKERS | SUNGLASSES

The budget version of this look features a white hoodie and sweat pants, a halter style crop top, aviator sunglasses, white sneakers and a black "single use" phone bag.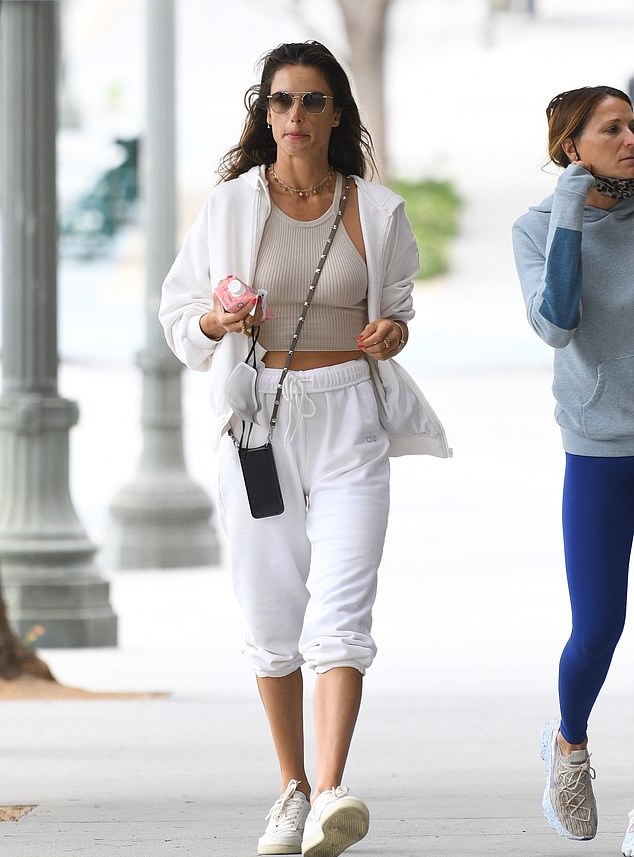 Why This Look Works | The all neutral look with the stand-out accessory of the black crossbody phone case from Target (only $10) make this an easy look to achieve at a fraction of the price.
Accessories Mentioned:



Interested in more Boujee On A Budget Celebrity Edits? Click here, for Khloe Kardashian. Click here, for Kendall Jenner.
Until next time!