Last week's best sellers include a pair of yoga pants, a puffer vest, a pair of 90s style jeans, a puffy tote, and a pair of two band slippers.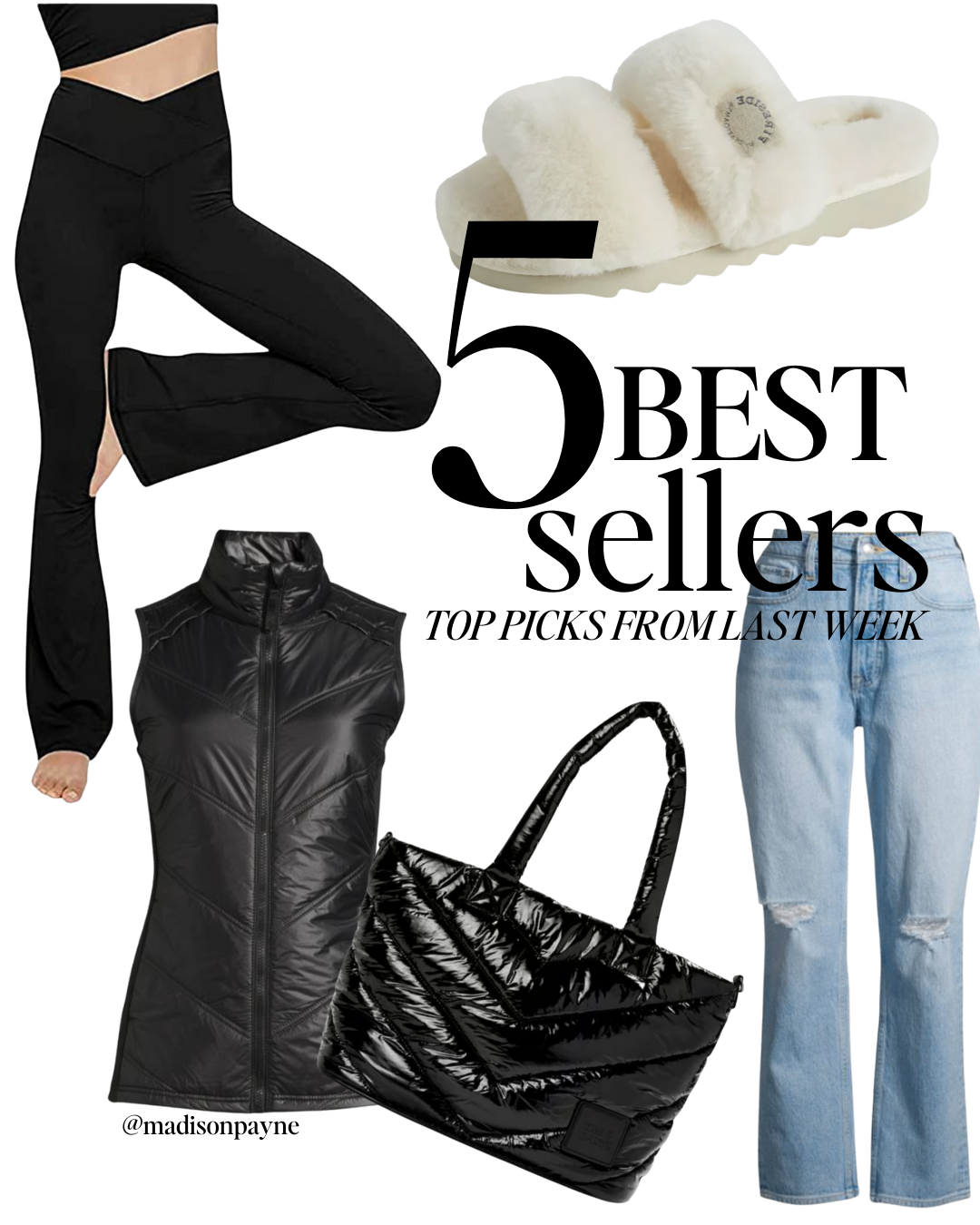 Yoga Pants | These are a high waisted style yoga pant. Fit tts.
Slippers | Shearling slippers from Dearfoams are plush with a hard footbed, perfect for indoors and outdoors.
Puffer Vest | This quilted vest from Walmart has side panels making it a comfortable fit for under $20.
Puffy Tote | This oversized bag is 100% nylon. 19.5″ W x 12.75″ H x 6.25″ D.
90s Jeans | These straight leg jeans have a high rise waist, and relaxed fit for under $20.