Last week's best sellers include a shacket, a $10 graphic tee, a denim jacket (under $20), a 2-pack of slim fit tanks and a pair of $16 yoga pants.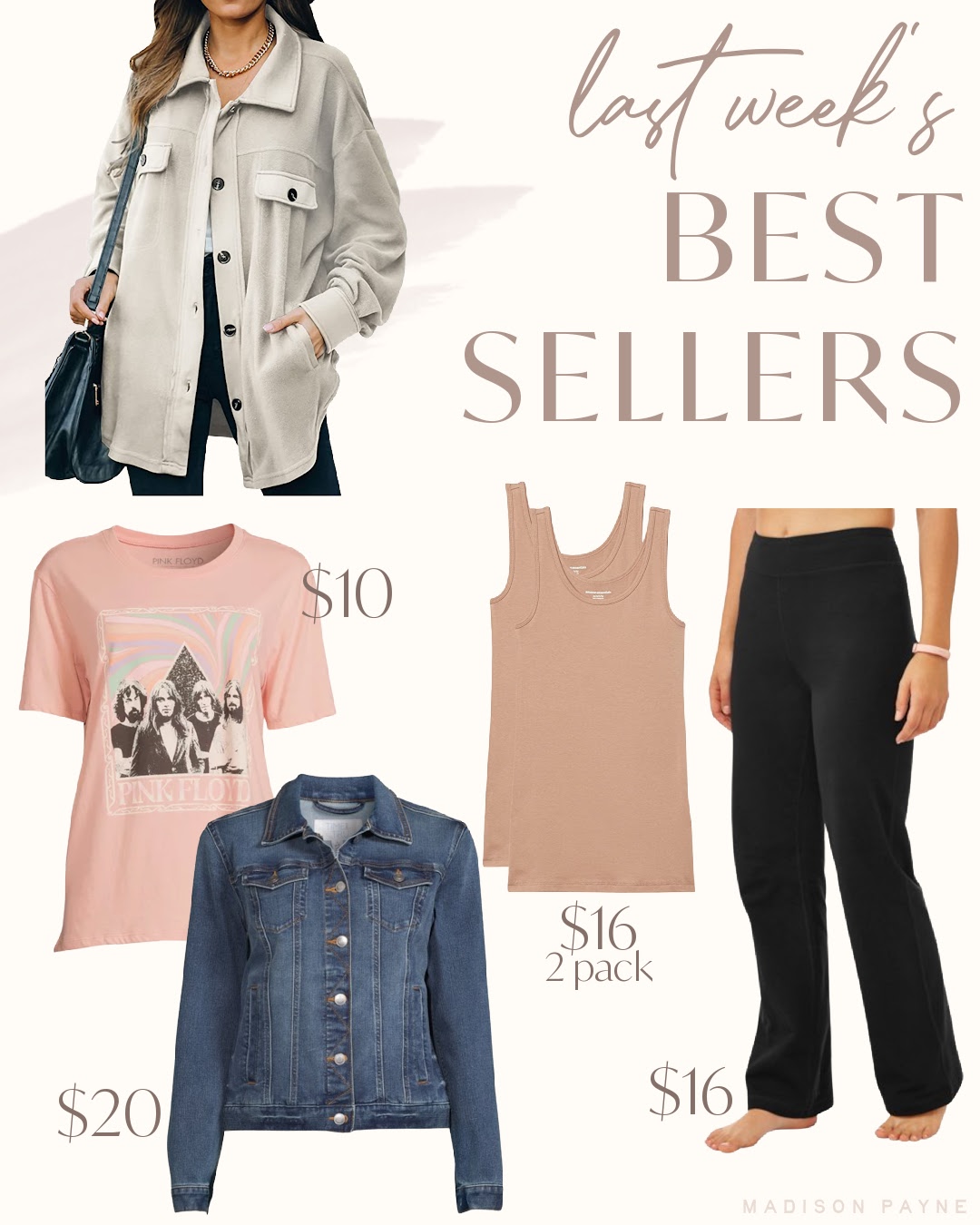 CREAM SHACKET | GRAPHIC TEE | DENIM JACKET | SLIM FIT TANKS | BLACK YOGA PANTS

Check out Amazon Best Sellers Of July, HERE and my latest office tour below!
Until next time!