Last week's best sellers include a mixed media hoodie, a turtleneck that should be a fall staple (comes in multiple colors), a pair of jeans, a cardigan I am absolutely loving, and a pair of Chelsea boots that everyone wants.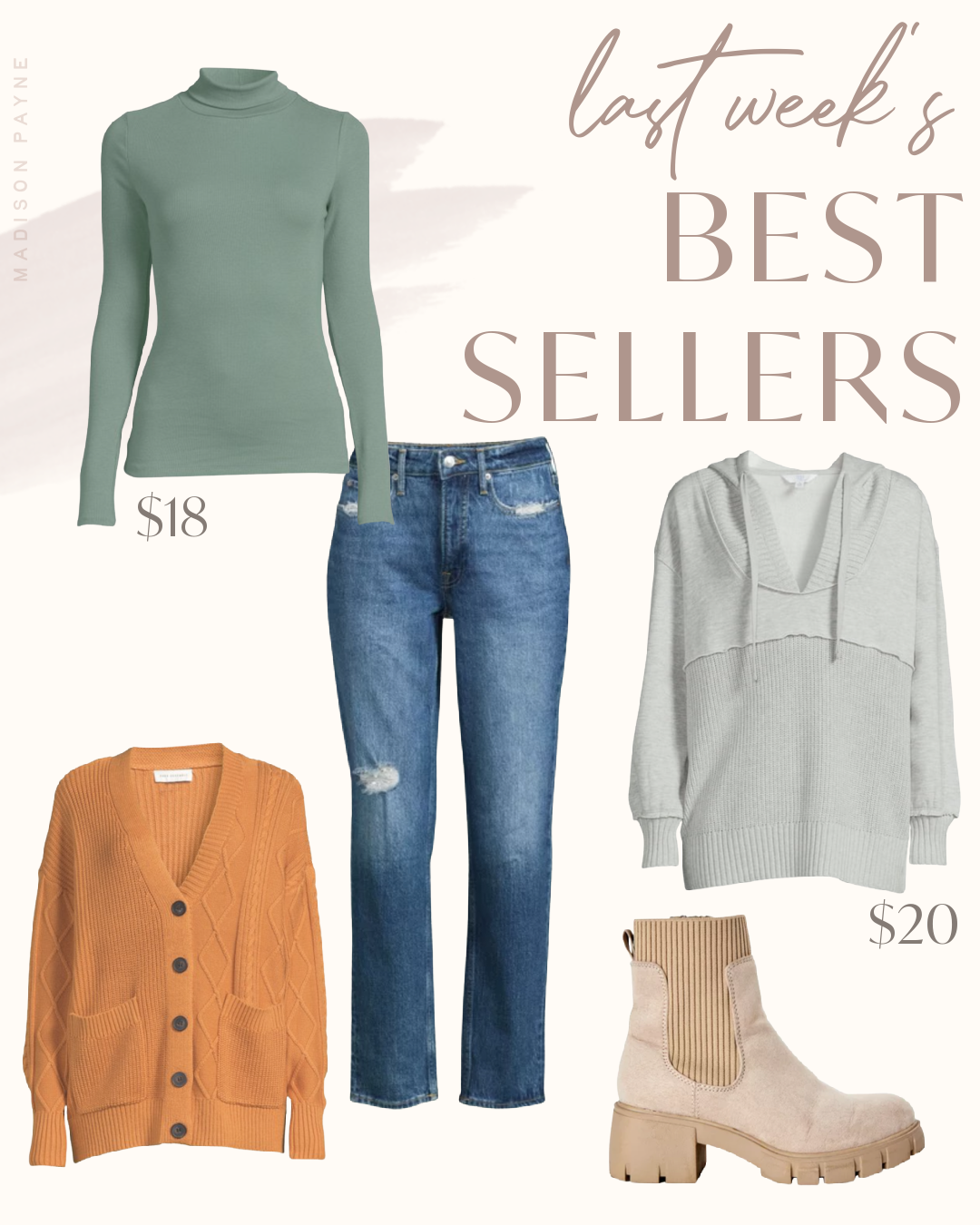 SAGE TURTLE NECK | COGNAC CARDIGAN | JEANS | GREY MIXED MEDIA HOODIE | CHELSEA BOOTS

If you want to see what is new at Walmart right now, click HERE.
Until next time!